By Expedia Team, on January 29, 2019
India Bank Holidays 2019 + Long Weekend Ideas
Travel has never been more popular in India than it as it is today. Travelling has broadened way wider than just the once-in-a-lifetime big trip to Paris and Rome. More and more people are exploring second-cities, domestic destinations in India, and taking on some alternative experiences in underrated destinations. Especially with competitive budget flight prices, people get to travel more over weekends and even go on spontaneous trips that are budget-friendly. As 2019 is approaching, let's take a look at our public holiday calendar and squeeze in as many holidays as possible.
[metaslider id="10468″]
2019 India National Bank Holidays
& Where to Travel Over Each Long Weekend

January
New Year: Tuesday, 1 January 2019
Republic Day: Saturday, 26 January 2019
[one_half]
Why go now: Bikaner Camel Festival
Festival Dates: 12-13 January 2019 (Saturday-Sunday)
Plan your first holiday of the year in Rajasthan! Bikaner will be a little crowded during the two-day Bikaner Camel Festival, but that's the exact reason why you should visit Rajasthan. You may have a chance to hop onto the camel or watch performances such as camel dance competition and folk songs. Camel owners will decorate their camel with colourful ornaments. Heritage walks are also available for you to sign up to get a slice of culture in Rajasthan.
If you want to get fully immersed in the Bikaner cultural experience, stay at Vesta Bikaner Palace.
[/one_half]
[one_half_last]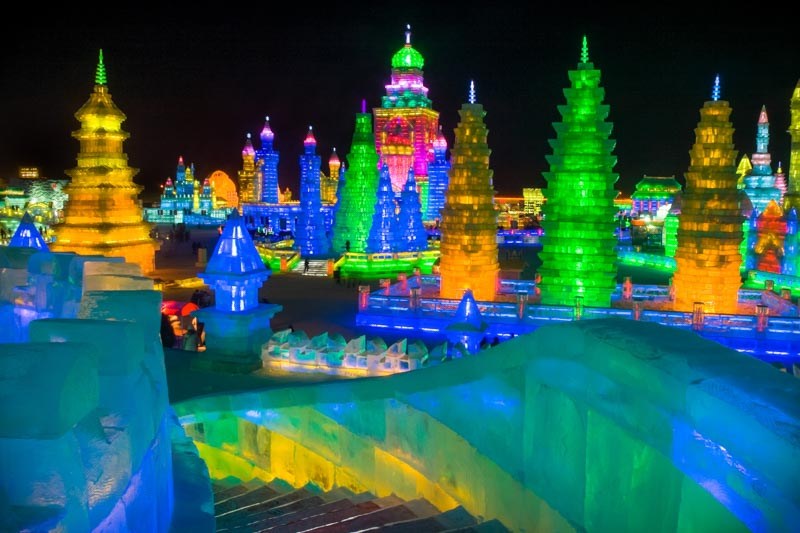 Why go now: The annual Harbin Snow & Ice Festival
Head to Harbin to experience the 2019 Harbin International Ice and Snow Sculpture Festival. The Harbin Ice and Snow Festival has four theme parks for you to explore: Sun Island International Snow Sculpture Art Expo, Harbin Ice and Snow World, Songhua River Ice and Snow Harbin Valley, and the Zhaolin Park Ice Lantern Fair. You can expect amazing works of art, especially ice sculptures and ice lantern art. For a more adventurous activity, consider staying in an ice hotel, go for a winter swimming, dog-sledging and watching safari-style Siberian tigers.
For a luxurious stay without breaking the bank, book your stay at Crowne Plaza Harbin Songbei.
[/one_half_last]

February
Basant Panchami: Sunday, 10 February 2019
[one_half]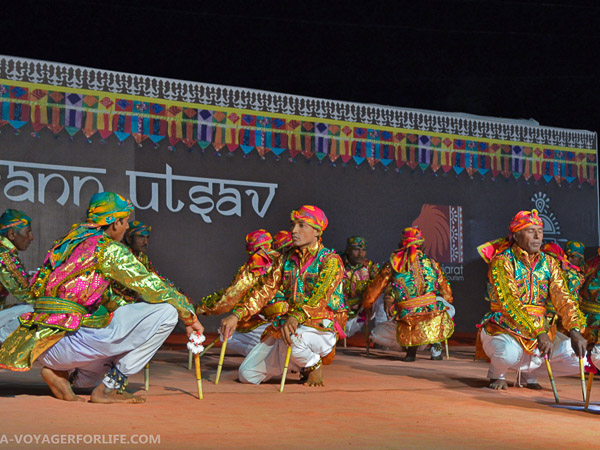 Why go now: Rann Utsav
Festival period: 1st Nov 2018  to 28th Feb 2019
Rann Utsav is one of the best ways to witness the beauty of Kutch. It is a unique experience to walk on the salt desert on a full moon night. Besides the natural splendour of the white desert, you can take in the magic of cultural dance and music filling the night air. There are plenty of other interesting activities like ATV ride, golf cart, camel cart excursion, yoga and meditation. Regenta Resort Bhuj offers a scenic view of Kutch from their open-air lounge area as well as family-friendly rooms. 
[/one_half]
[one_half_last]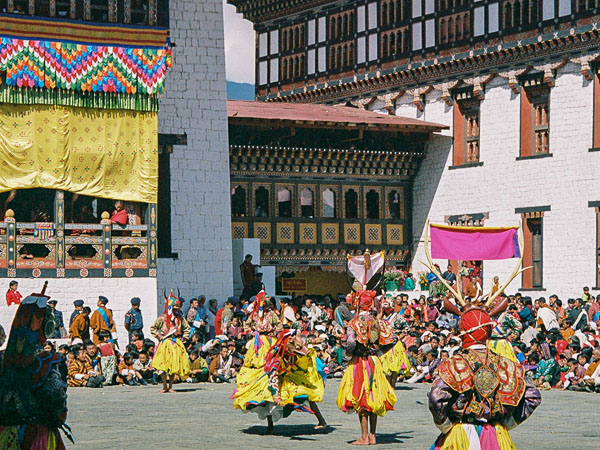 CC BY 2.0 Anja Disseldorp 
Why go now: The Punakha Dromche & Tshechu
Touted as the happiest country in the world, Bhutan celebrates the lunar new year (Tibetan calendar) with Punakha Dromche and Tshechu. Lasting for a week, Punakha Dromche displays a religious dance where dancers are wearing masks and colourful ornaments. Bhutan is a happy and a picturesque country. Meanwhile, on the tenth day, Tshechus are held in each district in Bhutan. The rich cultural heritage of Bhutan really shines through these celebrations.
Stay at Bhutan Suites for a tranquil respite not too far from the town square.
[/one_half_last]

March
Holi: Thursday, 21 March 2019
[one_half]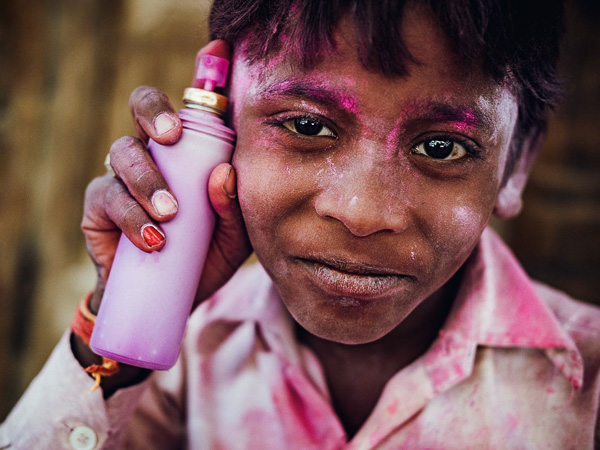 CC BY-NC-ND 4.0 Anthony Kurtz 
Why go now: Holi Celebrations
Festival dates: 17th March-21st March 2019
Holi is one of India's most vibrant and significant festivals, celebrating the spirit of oneness and camaraderie. Mathura and Vrindavan are possibly the best destinations to fully experience Holi. Enjoy yourself playing with colour powder and paste at the ghats. Alternatively, some places practice Lathmar Holi where people are playing with sticks and shield. It's also a great time for temple-hopping as the weather in March is pretty much dry.
 [/one_half]
[one_half_last]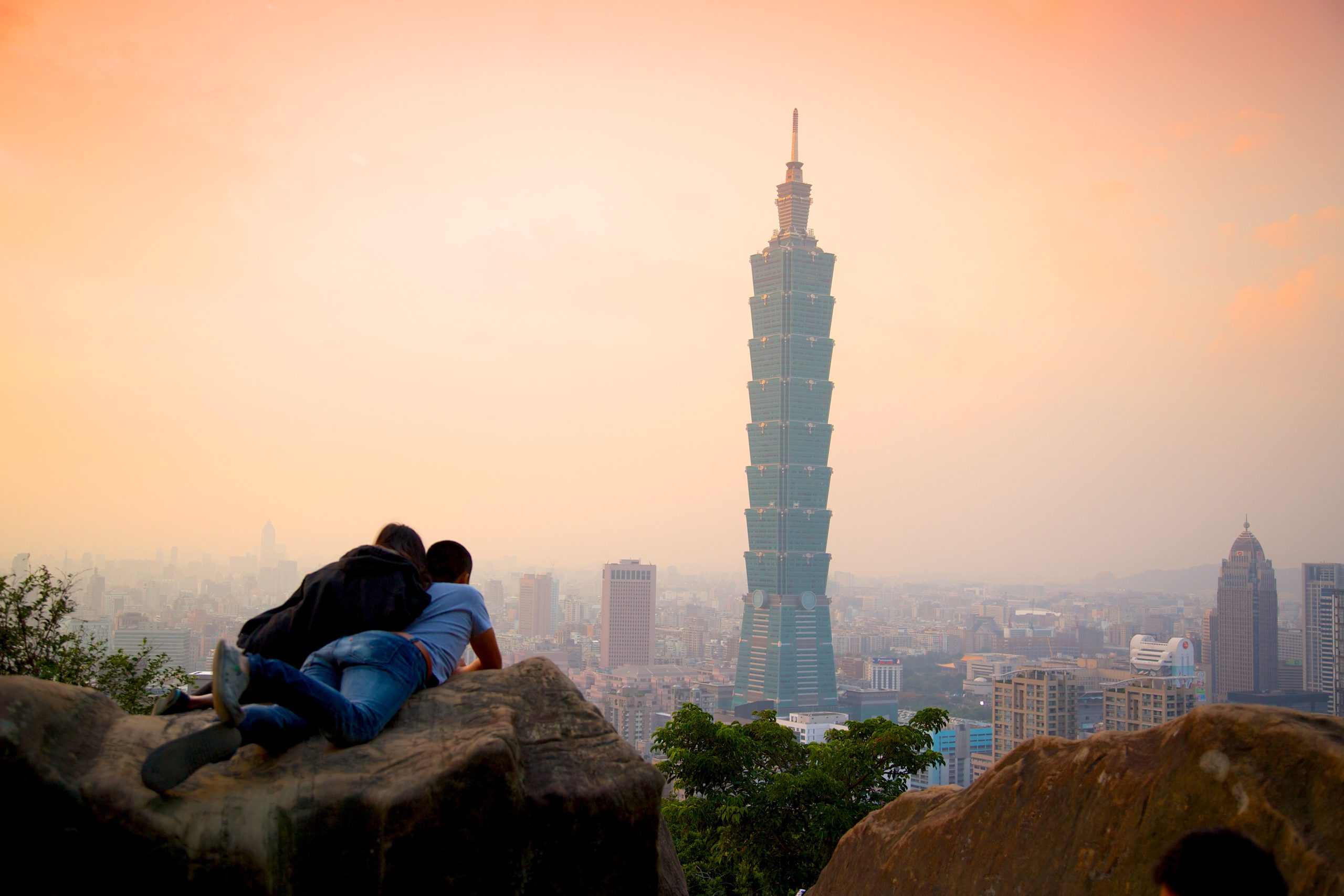 Why go now: the Lantern Festival in Pingxi, Taiwan
Tourists flock to Taiwan in March to participate in the annual lantern festival in Pingxi, where people release wishes-filled paper lanterns into the sky to get their prayers answered. During this time, the streets of Pingxi were festooned with lantern shops. Besides the lantern festival, visit Jiufen Night Market to satiate your craving for Taiwanese street food or Shifen Falls Walk to enjoy the beauty of Taiwan nature.
Adagio Jinguashi will be a lovely place for a good night sleep with its modern minimalist interior design.
[/one_half_last]

April
Good Friday: Friday, 19 April 2019
[one_half]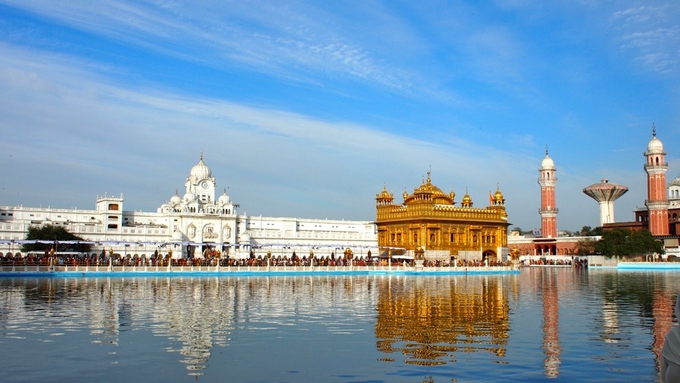 CC BY 2.0 bjoern 
Why go now: Baisakhi
Festival date: 14th April, Sunday 2019
Baisakhi, the harvest festival of Punjab, is a strong enough reason to visit Amritsar. For the celebration, the famous Golden Temple is bursting in colour and light. On that day, water is drawn from different sacred rivers in India to be poured into a huge tank surrounding the temple. Beyond Baisakhi, Amritsar promises an interesting experience to explore the Punjabi way of life and the ultimate 'Amritsari' cuisine such as kulcha. Stay close to the Golden Temple when you book at Ramada Amritsar.
[/one_half]
[one_half_last]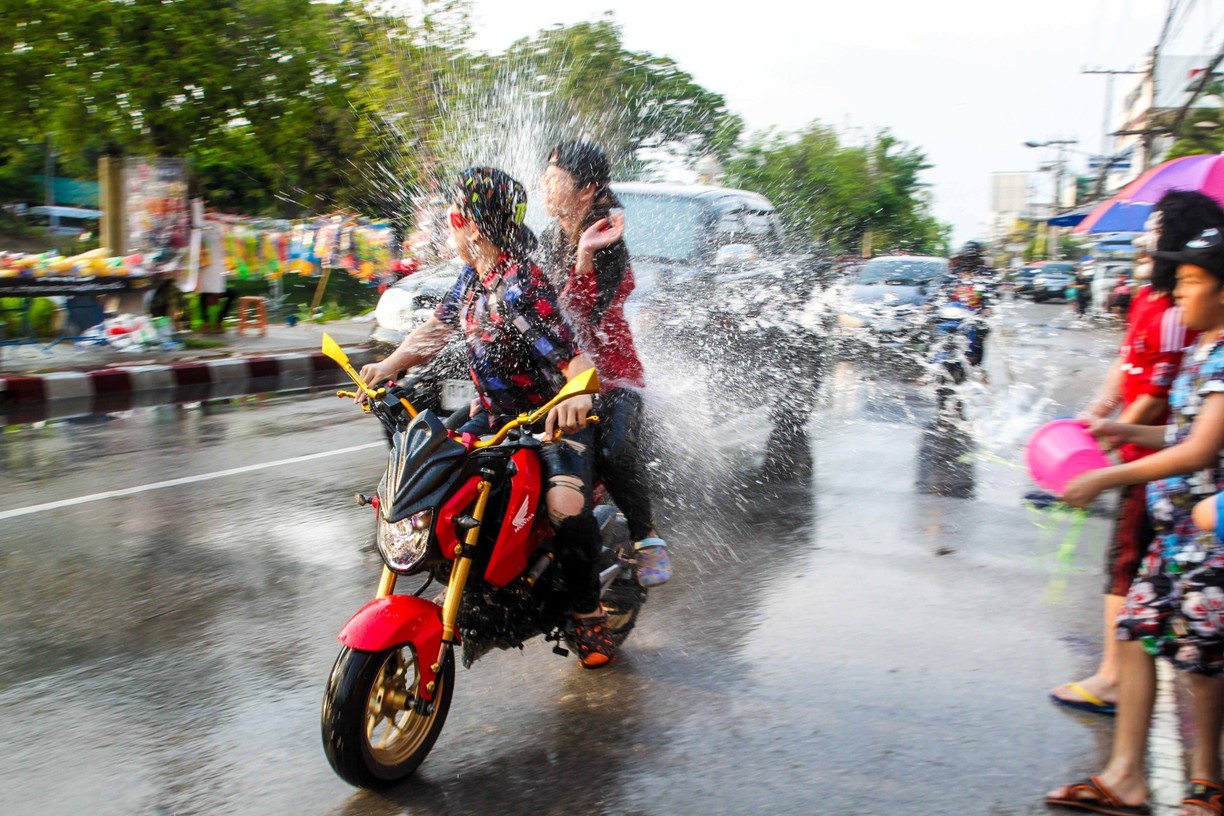 Why go now: Songkran, the traditional Thai New Year
Across all Thailand cities, Chiang Mai is perhaps the most popular destination for the Songkran celebration. Head to the Thapae Gate or Chiang Mai Gate to see everyone, tourists and locals alike, shooting and pouring water using water pistols and buckets. It's a good way to cool down from the hot Thailand weather. Don't miss out the temples and night markets sprawling across the city.
Duangtawan Hotel Chiang Mai makes a great spot for your night rest as it's located in the heart of Chiang Mai.
[/one_half_last]

May
May Day: Wednesday, 1 May 2019
[one_half]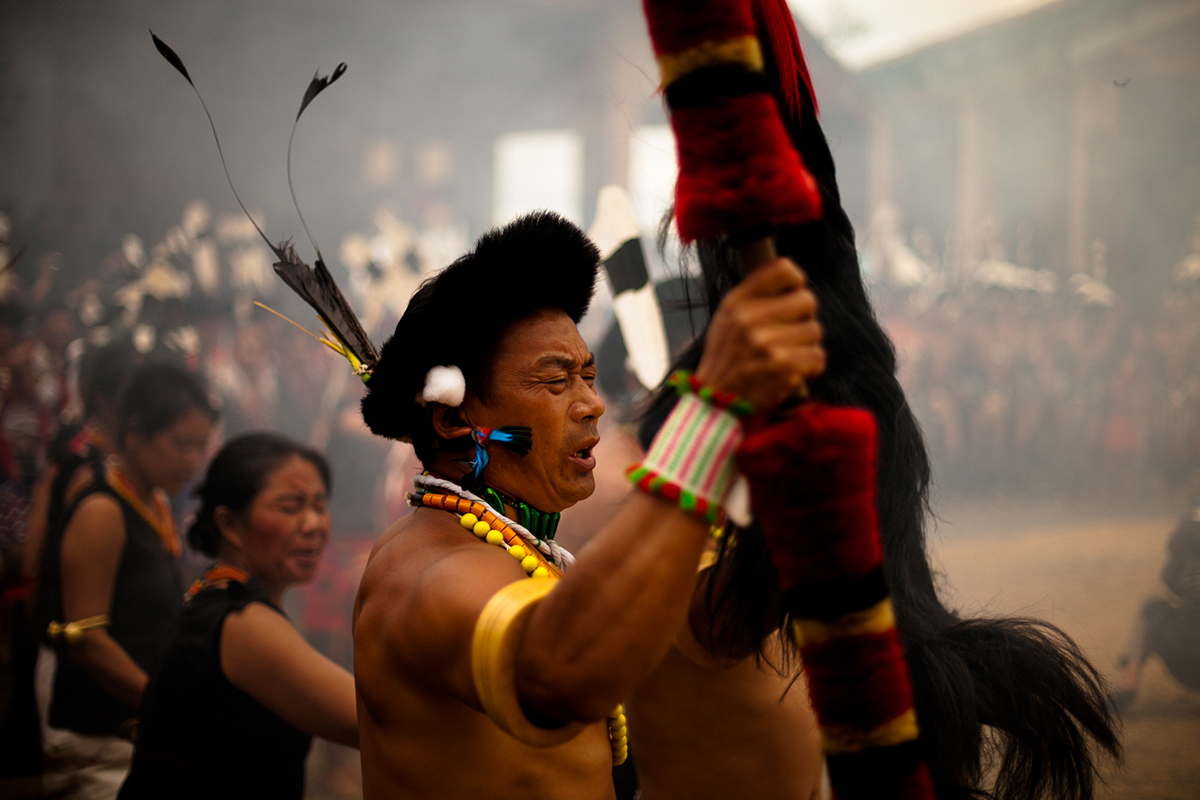 CC BY-ND 4.0 Vaibhav Mehta 
Chuchuyimlang Village (Nagaland)
Why go now: Moatsu Mong festival
Festival dates: 1 -7 May 2019
Nagaland is one of the most reclusive states of India, but it preserves the rich tribal heritage of the Ao Nagas, one of the oldest tribes of Nagaland. Moatsu Mong happens in Mokokchung with lots of singing and dancing from different villages across Nagaland. For something more adventurous, hike the Japfu Peak or trek to the Dzoukou Valley.
Accommodations may be rather tricky in Nagaland; head to Golaghat instead for a comfortable stay at The Greenwood Hotel.
[/one_half][one_half_last]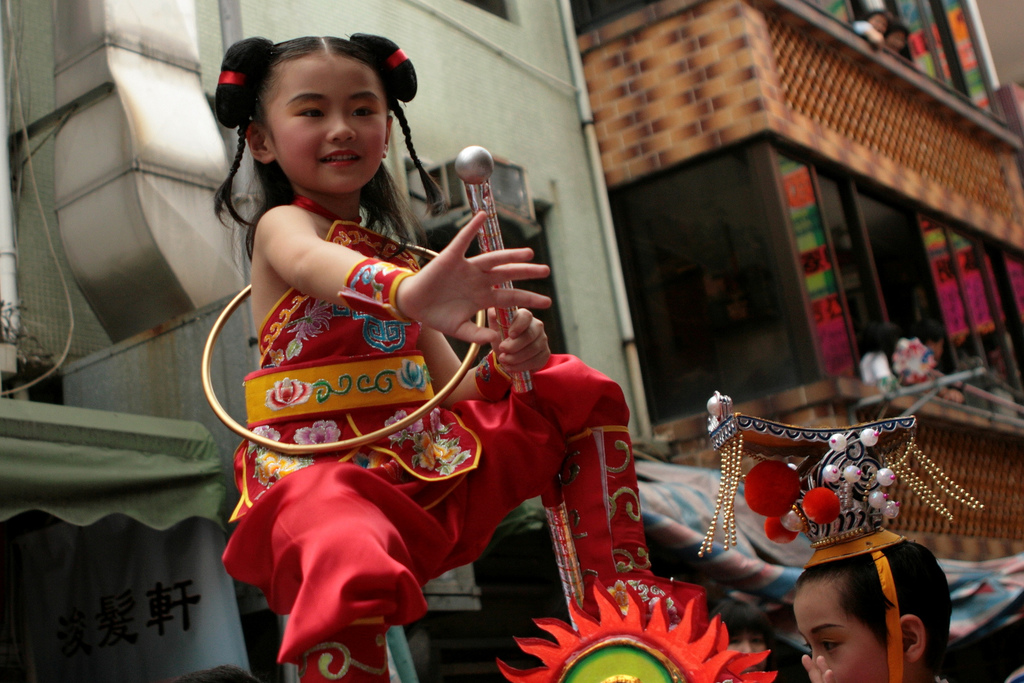 CC 2.0 /Tommy Wong
Cheung Chau Island, Hong Kong
Why go now: Cheung Chau Bun Festival 
Take a quick ferry ride to escape the bustle of Hong Kong city and slip into the serene world of Cheung Chau Island. You should go there not just for the natural beauty of the island, but also for the lively annual celebration held at Pak Tai Temple. It's a week-long event called Cheung Chau Bun Festival, which showcases the island's folklore and enthralling traditions in a vivid manner.
The Wharney Guang Dong Hotel is a lovely place to make the most of a city like Hong Kong.
[/one_half_last]

June
Idul Fitr: Wednesday, 5 June 2019
[one_half]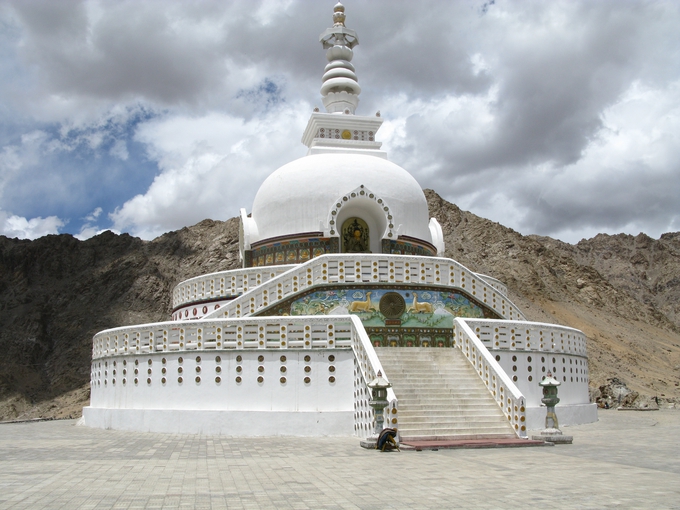 CC BY 2.0 Miran Rijavec 
Why go now: Sindhu Darshan Festival
Festival dates: 12-14 June 2019
Leh, Ladakh is known for its snow-capped mountain and serene monastery. Head to Leh at Sindhu Darshan instead to get a different kind of experience. It is a lovely time to lap up the cultural charms of Ladakh. The three-day festival is held on the Indus river banks to celebrate River Sindhu, popularly known as the Indus River, as the centre of harmony in India. The festival showcases beautiful dance performances by local artists from different parts of India.
Stay at The Driftwood Ladakh for their top-notch service and the spectacular view of Ladakh.
[/one_half]
[one_half_last]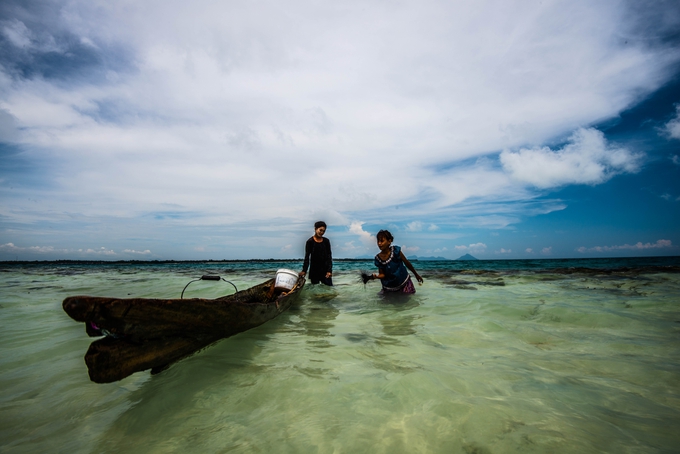 CC BY 2.0 johnjodeery 
Why go now: Gawai Dayak Festival
You don't really need a reason to go to Borneo. It's such a beautiful island. But, there's more you can discover!
It's their charismatic festival called Gawai Dayak Festival that you must revel in. Dayak Day marks the end of their harvest season, which is a big day of festivities. The indigenous tribes of the region start preparing for the event a month in advance. They make the rice wine called Tuak especially for the festival.
Hilton Kuching is a lovely hotel to sojourn in Sarawak, Borneo.
[/one_half_last]

July 
No bank holidays, but here are some interesting places to visit 
[one_half]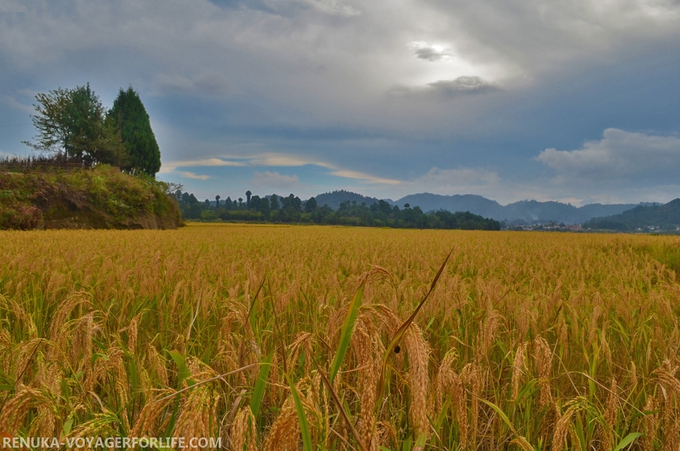 Ziro (Arunachal Pradesh)
Why go now: Dree Festival
Festival dates: 4th – 5th July every year
Ziro district is one of the most beautiful places in Arunachal Pradesh, and Dree festival, the agricultural festival of the Apatani tribe is the best time to witness the sublime beauty of the region. The locals celebrate the festival with sacrificial offerings, so that they may see a bountiful harvest.
Dree has evolved into a fun festival now. Every household in the Apatani village prepares their own rice beer for the occasion, and women serve it to their family members with a lot of love and affection. There's a lot of rejoicing by the women and children of the villages. They sing traditional songs called 'Damingda' which signifies the Dree festival. Also, there are a lot of dance performances to see, various games and sports have been introduced to create more enthusiasm.
Waii International Hotel, Itanagar is a great place to stay in Arunachal Pradesh.
[/one_half]
[one_half_last]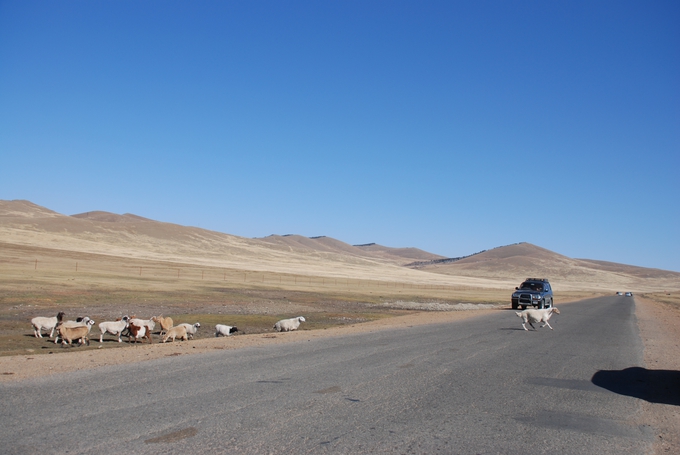 CC BY 2.0 Mario Carvajal 
Why go now: Naadam
Exotic and underrates — perfect description to Mongolia. Immerse yourself with the locals and stay in their ger camps. In September, they also celebrate the Naadam Festival where Mongols compete in wrestling, archery, and horseback riding. Explore the Gobi Desert on a camel to get the most of your adventure in Mongolia.
Stay at Family Tour Guest House to experience living in a camp away from the hustle and bustle of the city.
[/one_half_last]

August
Independence Day 15th August, Thursday
[one_half]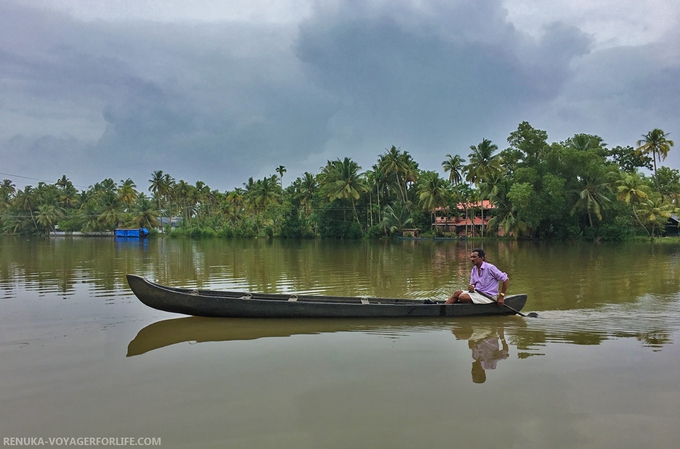 Why go now: Nehru Trophy Snake Boat Race
Festival dates: Held in August every year.
The Nehru Trophy Boat Race is a grand way to enjoy the magnificence of Kerala. The race takes place on the second Saturday of August every year and attracts a huge crowd. Watching almost 100 ft long boats compete against each other is a sight to behold!
[/one_half]
[one_half_last]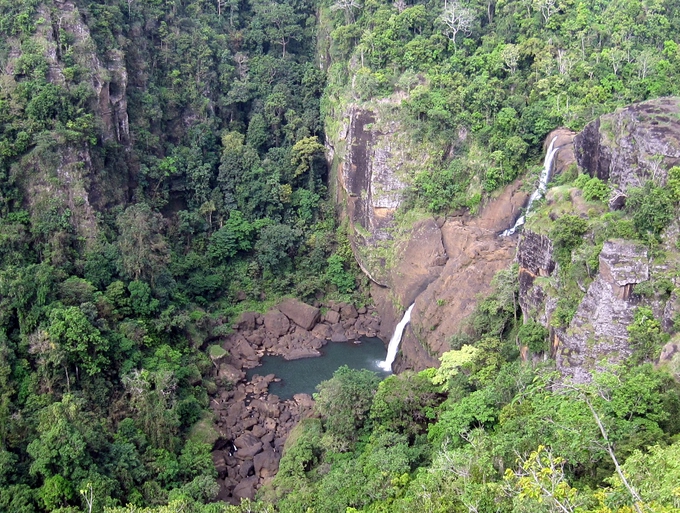 CC BY 2.0 Stefan Krasowski 
Why go now: Mt Hagen Festival
Papua New Guinea is a great destination for culture aficionados and nature lovers. Mt Hagen Festival is a fabulous excuse to extract the best out of both! It's a grand culture show that displays the many interesting rituals of many tribes of the Highlands of Papua New Guinea, and around. It's nice to see the tribes come together to celebrate their culture through traditional songs and dances and colorful costumes.
You can also participate in their traditional Mumu cooking ceremony, and perhaps trek up to Hagen Mountain as well.
Madang Resort Hotel is a beautiful property to stay in Papua New Guinea.
[/one_half_last]

September
Ganesh Chaturthi 2nd September, Monday
[one_half]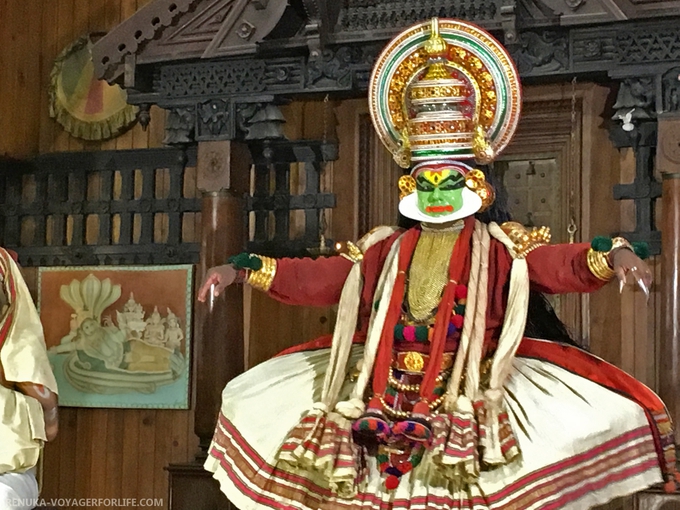 Thripunithura, near Kochi 
Why go now: Athachamayam
Festival dates: 1st – 13th September 2019
Athachamayam is the advent of 10-day Onam celebrations in Thripunithura. It's your chance to
savour the rich culture and the traditional charms of Kerala along with its obvious natural beauty. The glorious procession of the King and his entourage is worth your attention. It is convoyed by caparisoned elephants, floats, musical troupes and different folk art forms.
Besides Thripunithura is an interesting part of Kochi. There are lots of historic attractions for you to explore, such as Hill Palace, Sree Poornathrayesa temple and the Chottanikkara Devi Temple to name a few. Spice Heritage, Cochin is a nice place to stay as you explore the various attractions of the city and around.
[/one_half]
[one_half_last]

Why go now: The Nine Emperor Gods Festival
Beach-hopping may not be a good idea in September. Instead, explore the mainland area of Phuket like the Big Buddha sculpture or the Wat Chalong. The Nine Emperor Gods Festival is another reason to be in Phuket. The nine-day Taoist celebration will give you a glimpse of the Taoist traditions where locals pierce their cheeks and tongues in a trance state, not to mention the firewalking and blade-ladder climbing.
Hotel Novotel Phuket promises a top-notch service with a scenic view over the Phuket skyline.
[/one_half_last]

October 
Gandhi Jayanti 2nd October, Wednesday
Dusshera 8th October, Tuesday
[one_half]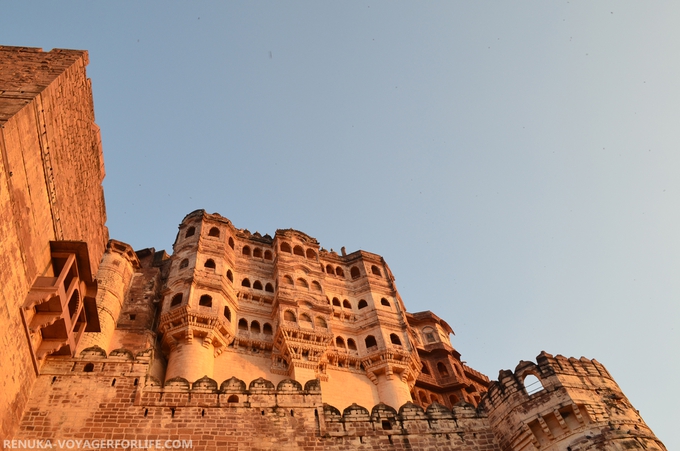 Why go now: Marwar Festival
Festival dates: 12-13 October 2019
Jodhpur, the blue city, is no stranger to any India-based travellers. In October, Jodhpur is brimming with more colours as it celebrates the Marwar Festival. Men are usually wearing colourful large turbans while performing folk dances and music while ladies are donned in colourful lehenga cholis or colourful skirts. Performances are held at multiple locations such as the Mehrangarh Fort, Umaid Bhawan and Mandore. If you are travelling with kids, Zone By the Park Jodhpur makes a great accommodation for its spacious room and convenient location.
[/one_half]
[one_half_last]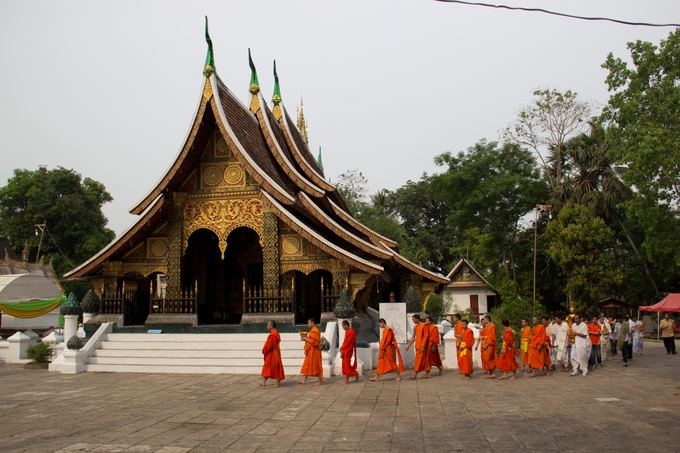 CC BY 2.0 Nick Hubbard 
Why go now: Awk Phansa
October is a great time to visit Laos as it marks the beginning of the dry weather in Laos. In October, Laos also celebrates Awk Phansa, which is the end of Buddhist Lent period. With boat races in the afternoon as well as candle processions and Naga fireballs in the evening, Awk Phansa Festival is full of colourful rituals and celebrations. S Park Design Hotel is a modern hotel in the centre of Vientiane with easy access to most tourist attractions.
[/one_half_last]

November
No bank holidays
[one_half]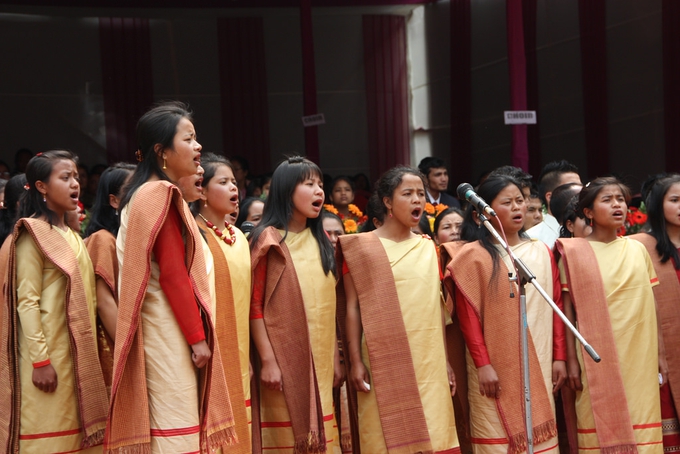 CC BY-NC-ND 2.0 EBC-PCW 
Why go now: Wangala Festival
Festival date: Second week of November each year.
Besides the natural beauty, Meghalaya is well-known for its rich culture, which is evident in the Wangala Festival. Wangala Festival is a way the Garo tribe celebrates the harvest season. The highlight of the festival is definitely the 100 drums used in their traditional music. While in Meghalaya, don't forget to visit the state's most famous attraction: the Living Root Bridges, located near Cherrapunji and Mawlynnong.
For an elegant room in the heart of Meghalaya, stay at Hotel Polo Towers Shillong.
[/one_half]
[one_half_last]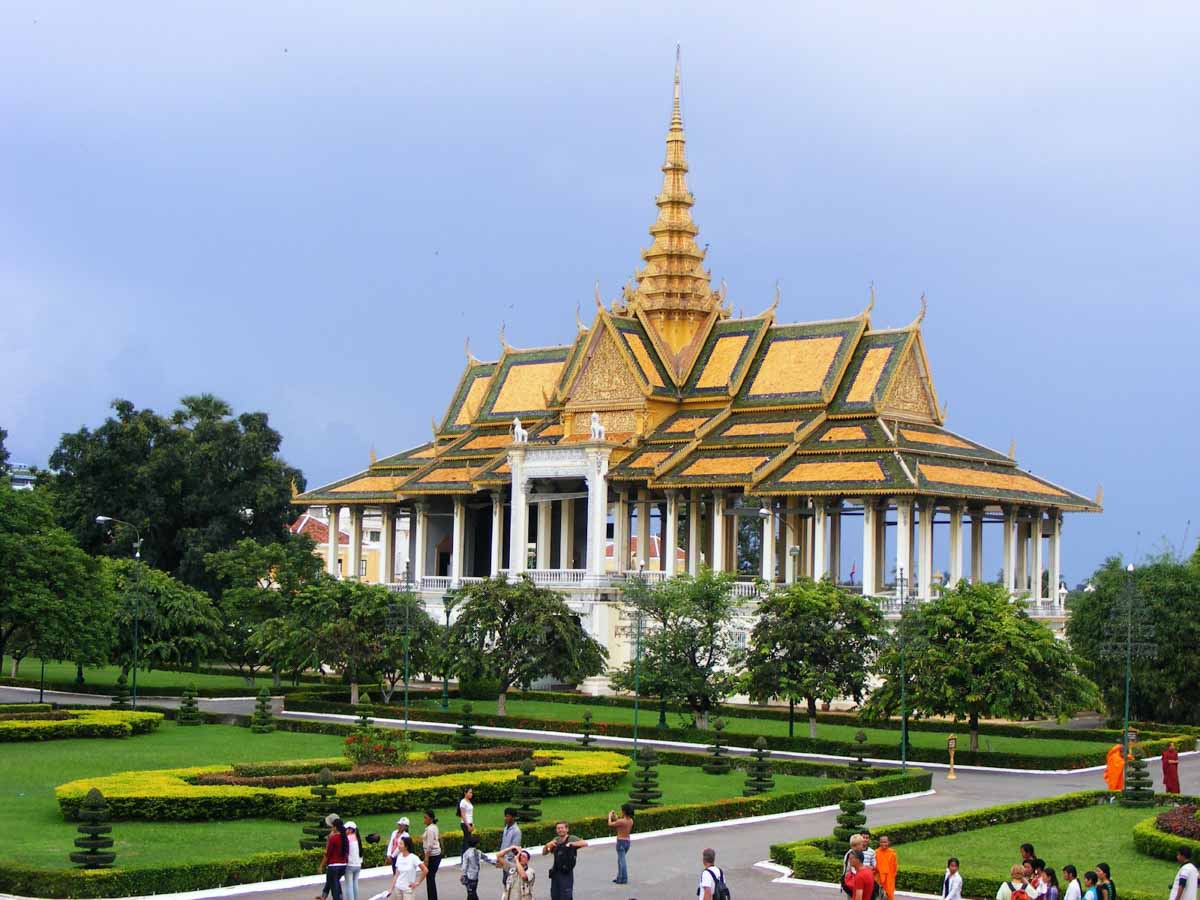 CC BY 2.0 kazue1984
Why go now: Bon Om Touk (The Cambodia Water Festival)
As the flow of the Tonle Sap River reverses in November, Cambodia celebrates Bon Om Touk at the Sisowath Quay. Many Cambodian towns will send their boats to race on that day. At night, the town is alive with free concerts and food stalls. After the festival day, you can explore the city's heritage through its famous temples such as the Wat Phnom and the Royal Palace.
NagaWorld Hotel & Entertainment Complex is a popular option as it's strategically located near the main tourist attractions.
[/one_half_last]

December
Christmas: Wednesday, 25 December 201
[one_half]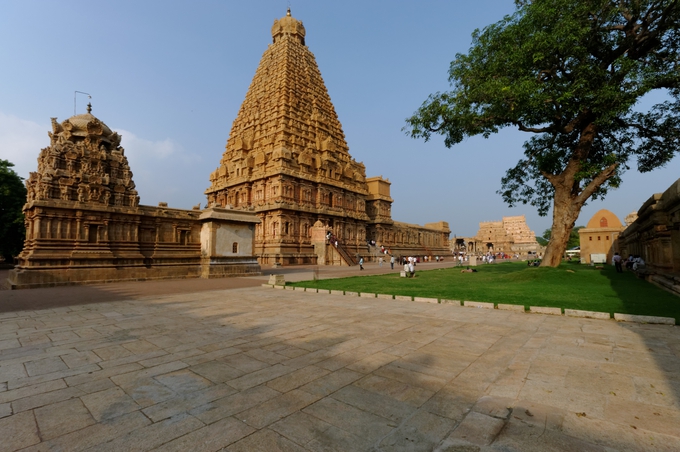 CC BY 2.0 Emmanuel DYAN 
Why go now: Karthigai Deepam
Festival date: 10 December 2019
The equivalent to Diwali, Karthigai Deepam is a festival of light in Tamil Nadu. During the festival, head to Arunachaleshwara Temple at night to see the temple transforms into a beautiful tower of light. Break some sweat by climbing the 800m-high Mount Arunachala together with the rest of the devout pilgrims on the full-moon day. Located at the heart of Thiruvannamalai, Hotel Himalayaa is a top choice for its convenient location to the Arunachaleshwara Temple.
[/one_half]
[one_half_last]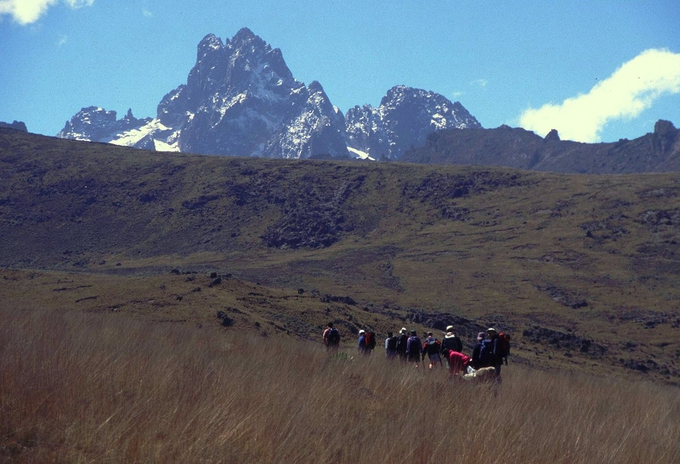 CC BY 2.0 John Spooner 
Why go now: The Wildebeest Migration
Escape the monsoon season of India and head to the dry land of Kenya to witness one of the most majestic wildlife adventures. December marks the start of the massive wildebeest migration from Kenya's Masai Mara to Tanzania's Serengeti Plains and Ngorongoro Conservation Area, and it is worth all the pennies! Live in the Masai Mara National Reserve so that you will never miss the opportunity of catching a glimpse of the wildebeest migration. Hammerkop Migration Camp provides you with basic amenities and tent in the wild jungle.
[/one_half_last]

Travel Deals
Click to view hotel prices and start planning your trips with Expedia.co.in
[ubergrid id=10401]