By Expedia Team, on April 18, 2018
Staying Safe in Goa
From sparkling waters to white sands, inspired architecture to exquisite cuisine, Goa remains one of India's most loved tourist destinations. Hugging India's western coastline, Goa – once a Portuguese colony for over 500 years – hosts a rich and diverse history, offering visitors a chance to experience a unique fusion of Indian and Portuguese culture.
Although the influence of colonial rule is striking, Goa's East-meets-West blend of refined flavours, spectacular scenery and extensive variety of social and religious beliefs complement each other effortlessly. So much so that India's paradise state now attracts over 2 million tourists each year!
Thankfully, there's far more to stumble across on India's west coast than just pristine beaches and glorious Goan lunches. Culturally shaped by the Hindu and Christian population, Goa is home to a wealth of spiritual landmarks and nature sanctuaries, as well as bustling bars, resorts and great places to eat. But no matter what type of vacation you plan to have in Goa, tourists should bear in mind that India has its own recommendations on how to stay safe – which should certainly be considered before visiting.
Travel documents and other essentials
Money Belt    Although Goa is one of India's safest tourist destinations, it sadly isn't immune from pickpockets. That's why it is essential to carry important items in a money belt and away from sight. You should even make paper copies of your passport and travel insurance documents just in case the worst does happen.
Small Bills    Goa is at its tourist peak between January and October, with more festivals in these months than any other time of the year. So when it comes to avoiding thieves, carrying big bills isn't recommended; local cuisine is relatively cheap, so smaller denominations should be favoured over larger notes. There are also a number of ATMs located throughout Goa's built-up areas, however withdrawal fees can be substantial, so it's always best to check with your bank beforehand.
Eyes on the Bag     Additionally, if you are travelling in Goa (whether that's by train or bus), don't leave your baggage unattended. A simple chain and padlock, which you can use to secure your baggage to the seat or overhead compartments, is a simple deterrent that will help keep your belongings safe.
Goa's glorious beaches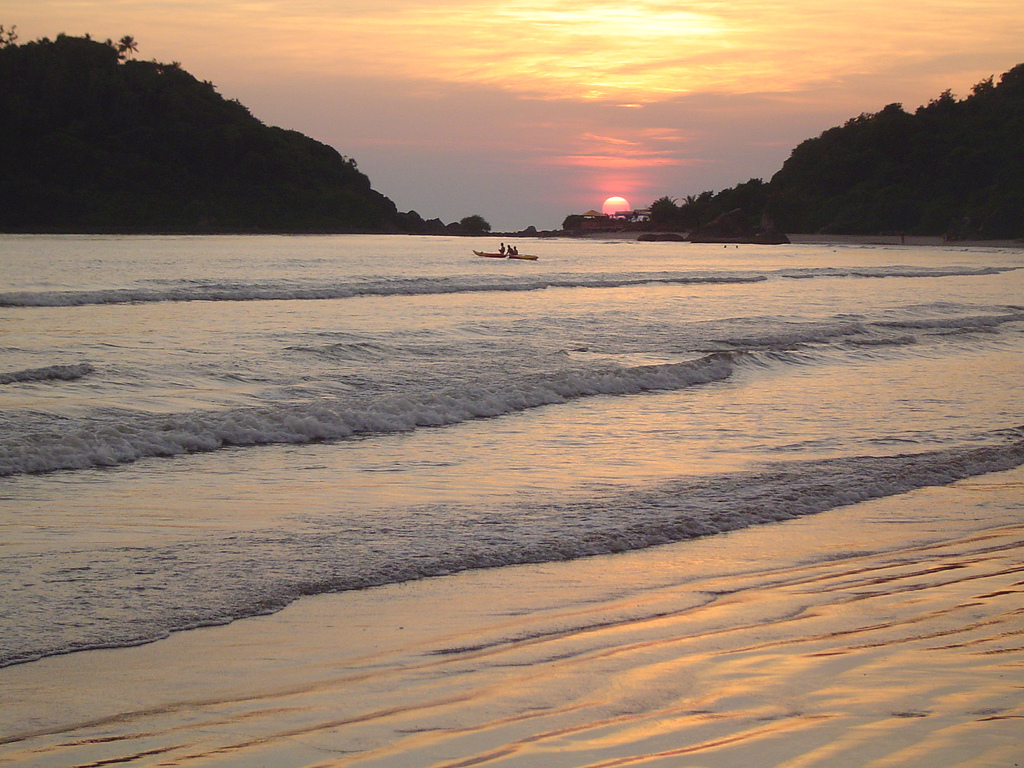 Between the Flags     Goa's shorelines are undoubtedly stunning, and just like any holiday destination they can get very busy during the peak tourist season. Although there are lifeguards on the beach during the day, there is rarely a patrol in the evenings, and combined with fishing boats coming back to shore, swimming at night is highly discouraged.
Do Not Feed     It's not unusual to see the odd cow or pack of stray dogs wondering Goa's beaches too, either cooling down in the sea or looking for food. Although these animals may appear friendly, and even oblivious to the masses of tourists, it is not advised to approach them. By eating at the surrounding bars and restaurants, and not on the beach itself, you won't attract any unwanted wildlife attention!
Beachy Keen     Attire is another important consideration when visiting Goa's beaches, especially for women. Nudity on beaches is a punishable offence by law, and even showing too much skin – such as bikinis and revealing swimwear – is seen as a taboo throughout India. Although Goa represents a vibrant and multicultural society, it is best to observe traditional beach fashion and local etiquette.
Women Travel     This also applies when sampling Goa's nightlife; women should always travel in groups, and avoid visiting the beach, bars or restaurants on their own.
Keeping healthy and hydrated
Bottled Water. Always.     India's water supply is extremely unsafe to drink – not even to brush your teeth with. Always consume bottled water, and be sure to check whether or not the seal has been broken, as some shop owners are known to refill used bottles with tap water. Brands like Bisleri, Aquafina and Kinley are popular with tourists and come in various sizes, but be aware that some shops will charge more for refrigerated water to cover the cost of the electricity.
Coco Water    Alternatively, why not try fresh coconuts? Not only can they improve your electrolyte count, but they're also good for soothing an upset stomach. Chai – the famous Indian tea and traditional past time – is another popular beverage with locals and tourists alike.
Food, Spice and Hygiene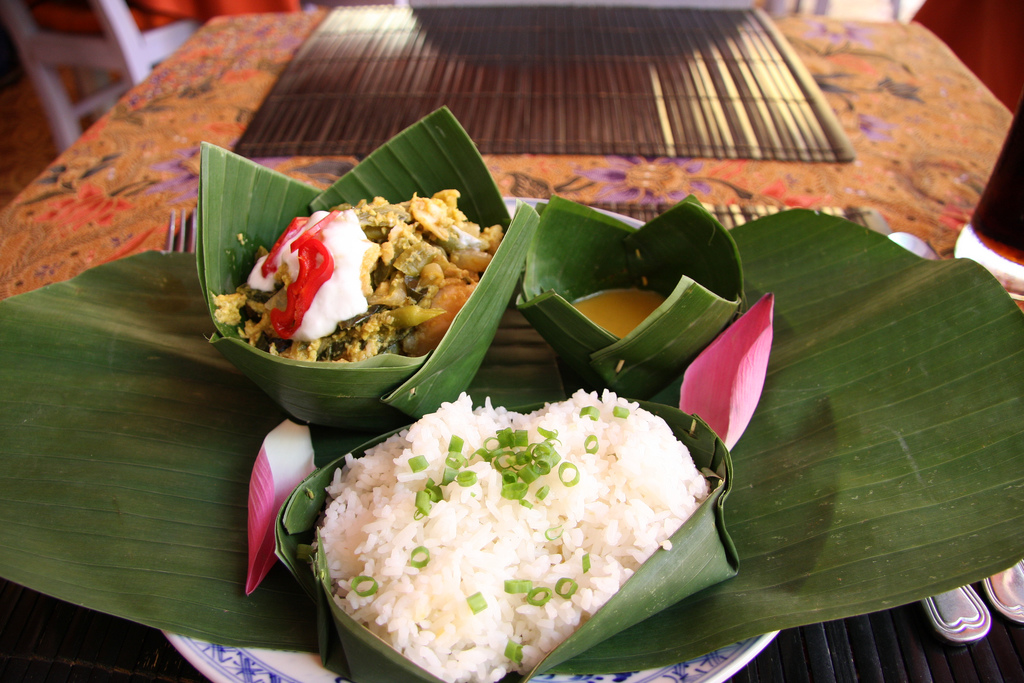 Staying hydrated, although very important, isn't the only thing you can do to avoid illness in Goa. The state's culinary offering is nothing short of incredible, and the variety of food isn't just limited to local delicacies.
Trust Your Own Hands     However the safest way to eat in Goa, especially if you're visiting for the first time, is to avoid street vendors and eat with your hands. Don't assume your cutlery or plate has been passed through a dish washer, and stick to places that are thriving with locals and have a high turnover. Local restaurants tend to serve dishes on banana leaves, and although this is an authentic way to eat in Goa, it does raise hygiene issues. Try and eat from the top of your meal, instead of sampling from the bottom where the food touches the leaf.
Delhi Belly     Finally, and most importantly anywhere in India, avoid eating too much spice. In good moderation spicy food can help with digestion, but don't forget that spices used in traditional Goan dishes are much more potent, and typically don't mix well with Western physiology. If you're not a fan of spice, you must be clear when ordering – specifically when it comes to green chili, which is a basic ingredient for nearly all Indian dishes. Always ask for a side dish of yoghurt with your meal too, a great antidote just in case you do try something a little too fiery!
Juicy Prevention     Alternatively – and if you're an advocate of prevention rather than the cure – there are various fruit and vegetables widely available in Goa that are great for keeping you healthy. While pomegranate ('Nariyal') is good for assisting digestion after a spicy meal, guava ('Amarud') can reduce skin irritations, and even prevent diarrhoea.