By Expedia Team, on November 1, 2019
Top 10 Singapore Attractions Not To Miss
Singapore has for centuries, been a melting pot for colliding cultures. Once a key port connecting the major shipping lanes of the East, now an Asian business hub; this populous nation has always attracted many different cultures.
The result of such a blending of differing societies is visible throughout the country; and whilst Singapore may be overwhelming to begin with the beautiful country has so much to offer. As if you needed any more reasons to travel here; 2015 has been marked by Lonely Planet as this year's top country to visit!
Expedia India have drawn up this list of our top 10 things to see during your stay in Singapore; we do urge you to explore beyond this list, but at least you will have some idea of where to start your adventure!
10) Chinatown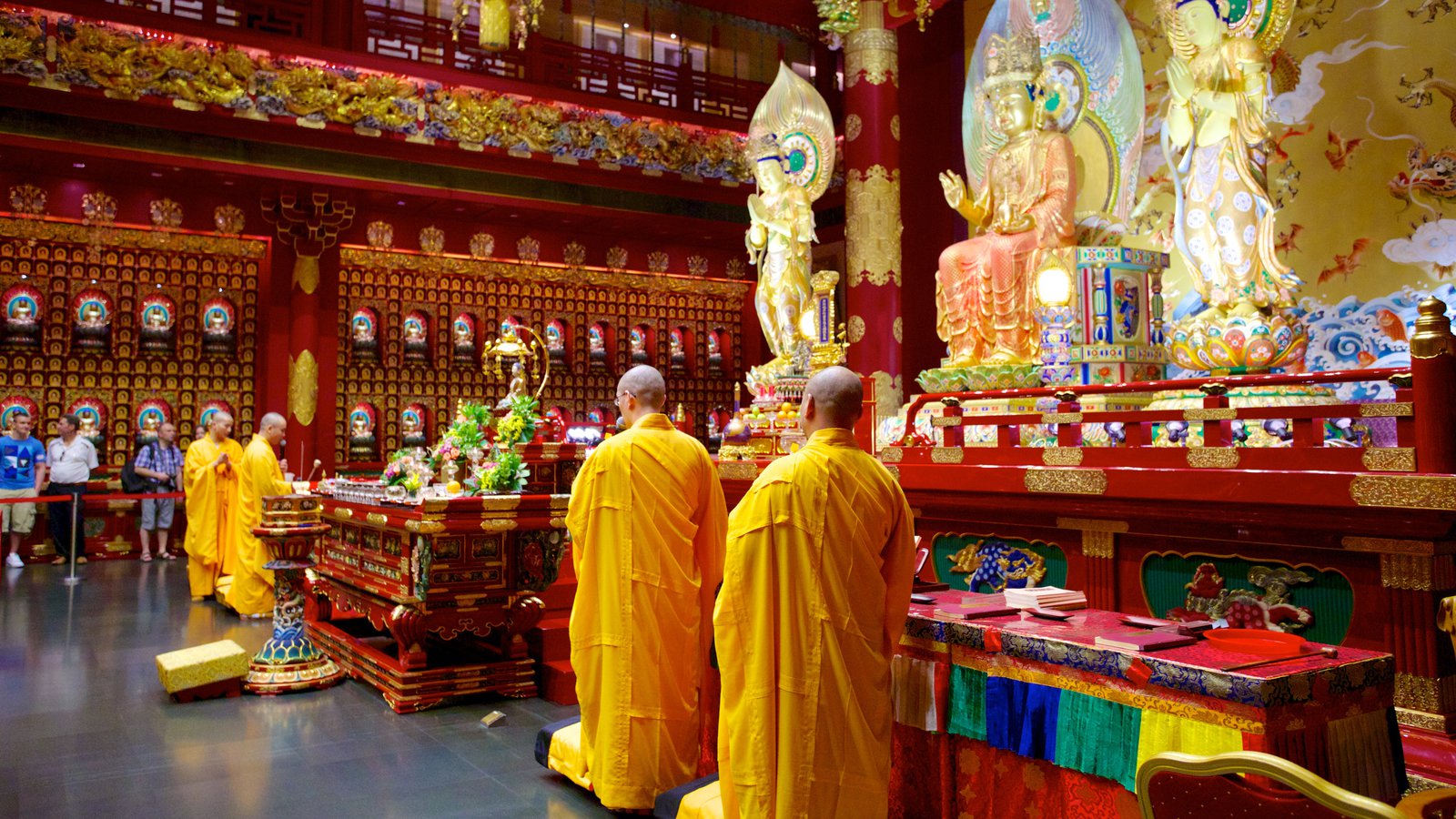 Chinatown is brimming with life, from street vendors to busy shopping districts. We recommend checking out a place to stay near the Chinatown Heritage Centre. The Heritage Centre gives a fantastic account of the early history of this fascinating city told from the perspective of the Chinatown community. The Singapore City Gallery is also worth a visit during your time here, it will give you a real sense of how much this city has grown over a small amount of time.
While in Chinatown be sure to try as much food as possible! Many excellent restaurants are scattered in this district, the street stalls are also of a high standard and offer you quick and tasty option should you need some food. Some restaurants that we highly recommend include Blue Ginger, Korea Garden and Uluru.
9) Sentosa Island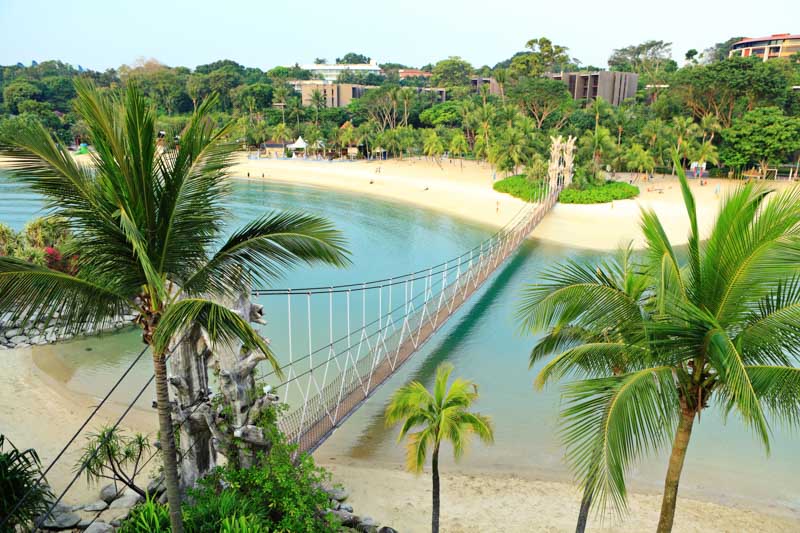 Sentosa Island is often full of tourists and contains many of the attractions that modern Singapore is known for.Universal Studios caters for many activities that a family could want to do. For a more unusual day out that kids will love, we suggest that you pay a visit to the Trick Eye Museum; featuring fun, mind-bending art that is designed to trick and surprise you. To get there, you really have no option but to take a ride on the Singapore Cable Car Network which takes you directly to Sentosa Island.
Check out Palawan Beach during your time on the Island, commonly referred to as Asia's closest point to the Equator! If visiting this beach purely for the opportunity to say that you've been to Asia's most southern point is not appealing enough; then rest assured that the beach itself is one of the best in Singapore!
8) Jurong Bird Park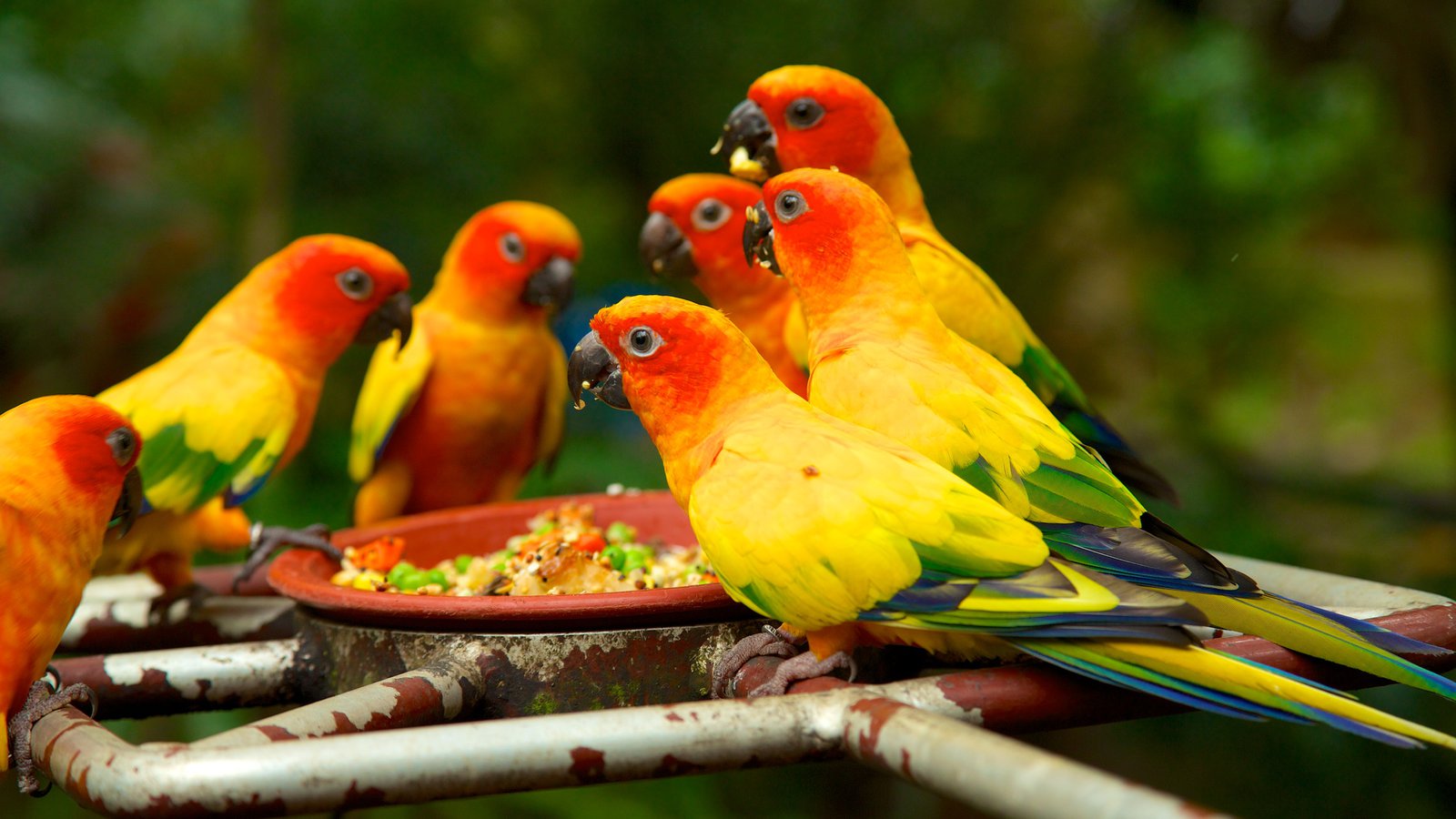 Jurong Bird Park is proud of its 5,000 birds sourced from over 400 species, should you want to immerse yourself in the midst of beautiful nature then this is the place to come.
There are 7 dedicated exhibits here along with shows that take place at different points daily. But whatever time you visit you will be left in awe of the beauty of these birds. As Asia's largest park, any visit here will take much of the day! Great for families and little kids.
7) Marina Bay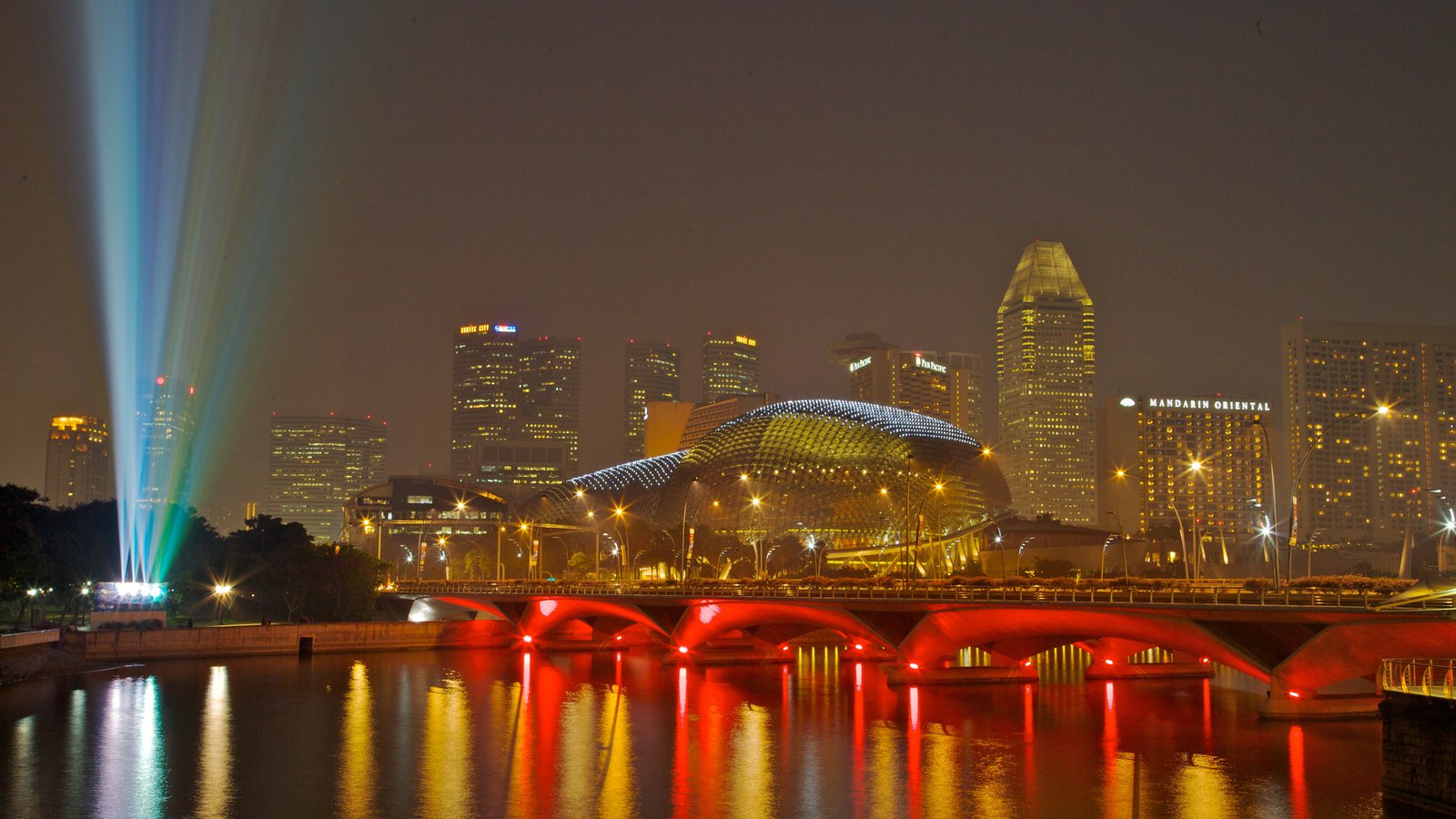 Perhaps best known now for being the location of the Singapore F1 circuit; Marina Bay is a bastion for modern architecture. The Float is the World's largest floating stage and has played host to a variety of events. The Helix Bridge is another impressive innovation located in this bay, designed to resemble a strand of DNA this bridge is certainly worth visiting at any time of day or night!
Marina Bay's grand architectural feats continue with the Sands Skypark observation deck which offers unparalleled views of Singapore and the Bay. Also atop the Sands hotel is the world's largest rooftop pool; which also happens to be an infinity pool, definitely worth using if not just for the spectacular views!
6) Singapore Night Safari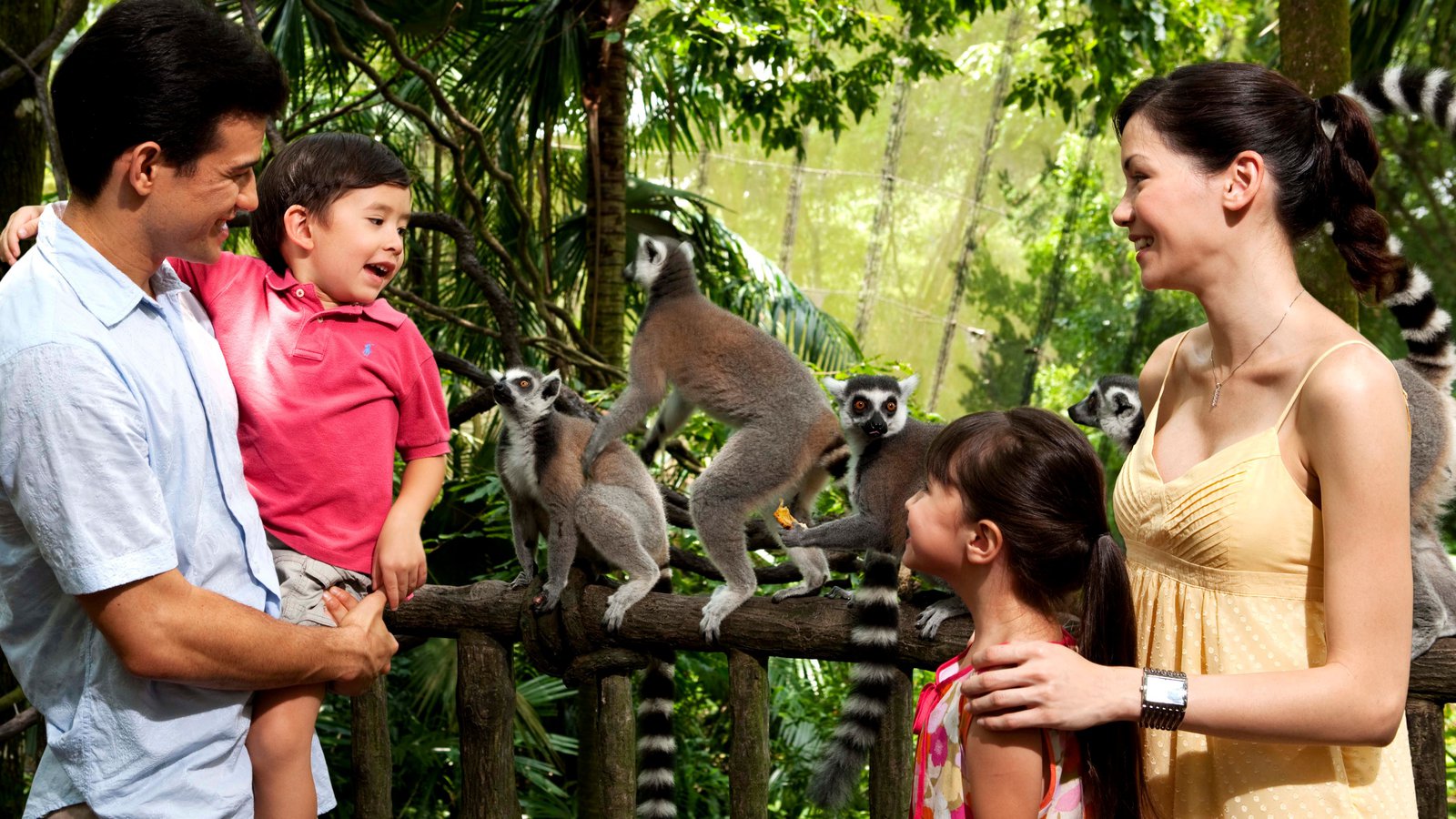 This is the World's only wildlife night park and is certainly worth exploring when you visit Singapore. Home to 2,500 animals all residing within 7 accurately recreated geophysical zones; a night safari brings out a different side to these animals than you may have expected.
Animals are not the only attraction here though; you are also treated to amazing live shows that showcase some of the more unusual nocturnal creatures.
5) East Coast Park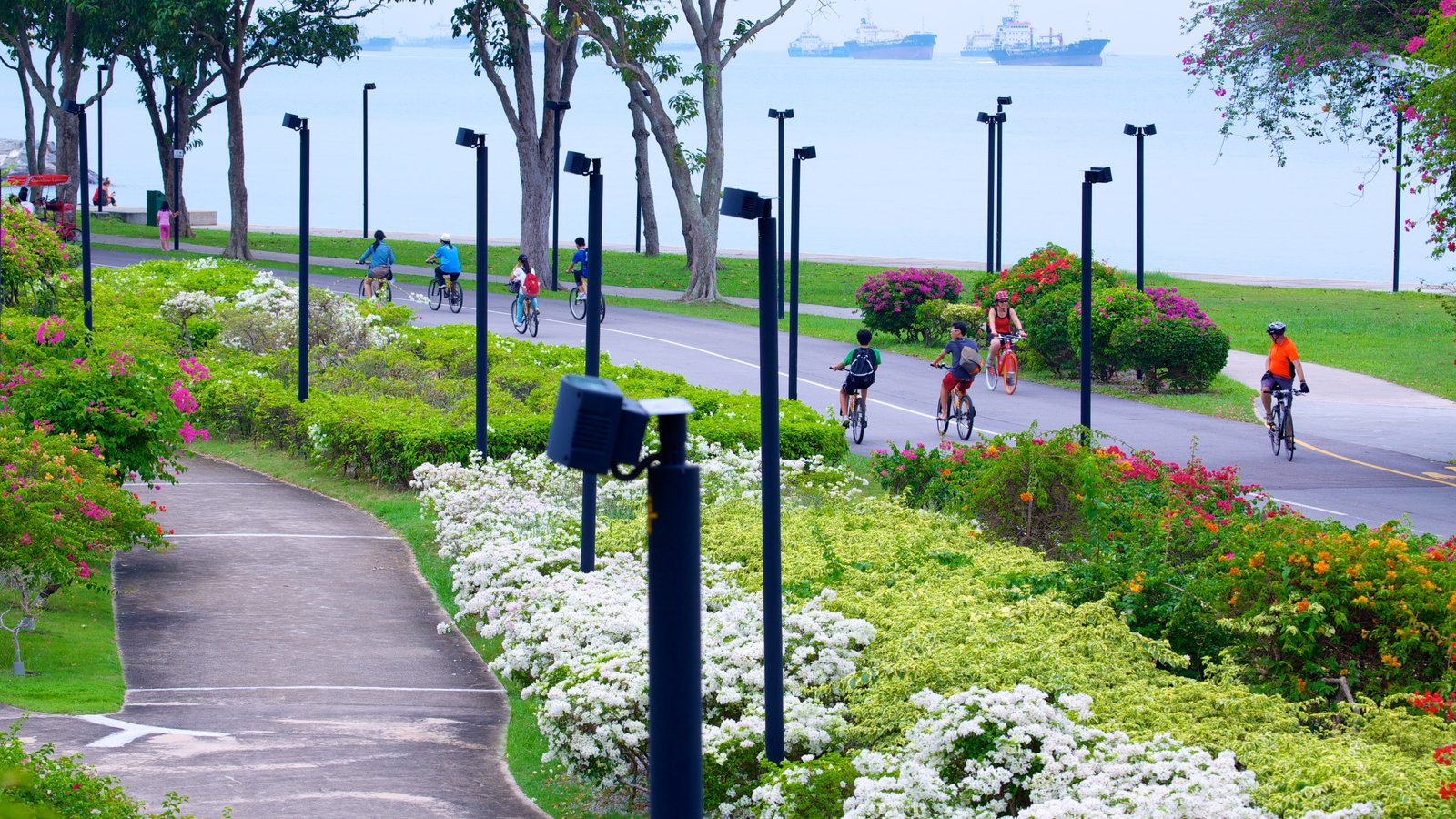 East Coast park will not disappoint, it is just as popular with locals as it is with tourists. Come here for water sports and relaxation, palm trees line the sand to add to the ultimate beach feeling. The Park is also the favourite location for Singapore's wheeled adventure lovers, with a high concentration of skateboarders, roller-bladers and cyclists. Altogether East Coast Park consists of 15km of beaches, and no matter what activity you crave, it will find an outlet here!
After all the exercise you may or may not have been doing, East Coast Food Lagoon provides the best location here to get a bite to eat. Many cuisines find a home here so there is something for everyone's palate.
4) Singapore Zoo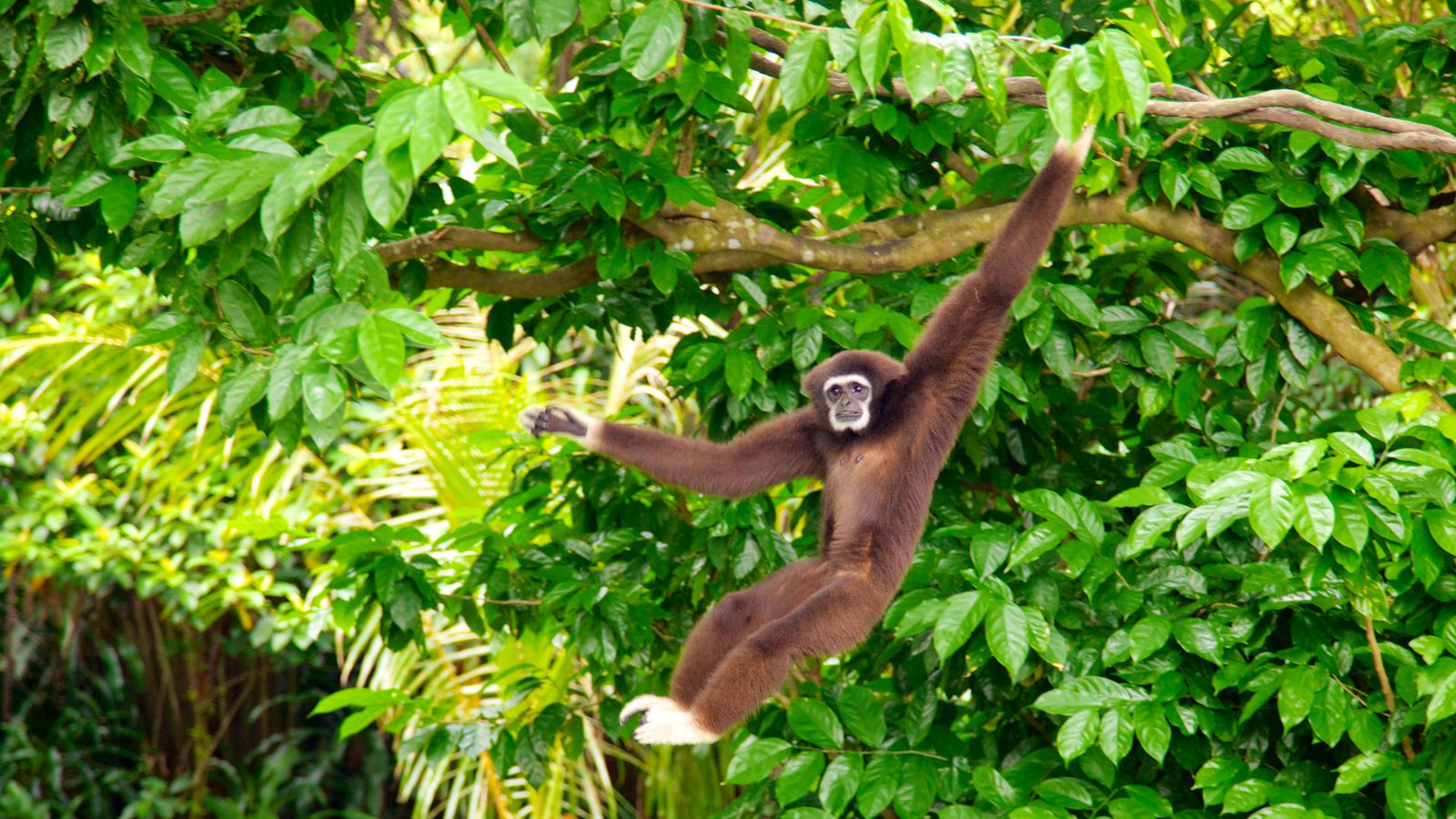 Singapore Zoo is known for having the largest collection of captive orangutans in the world. Out of the 315 species within its walls, 16% are endangered. One fairly unique aspect of this zoo is the fact that visitors can travel around using different means; including trams, horses and electric scooters.
If you visit this zoo be sure to attend one of their legendary shows; where the animals take centre stage in a series of entertaining performances.
3) Singapore Botanic Gardens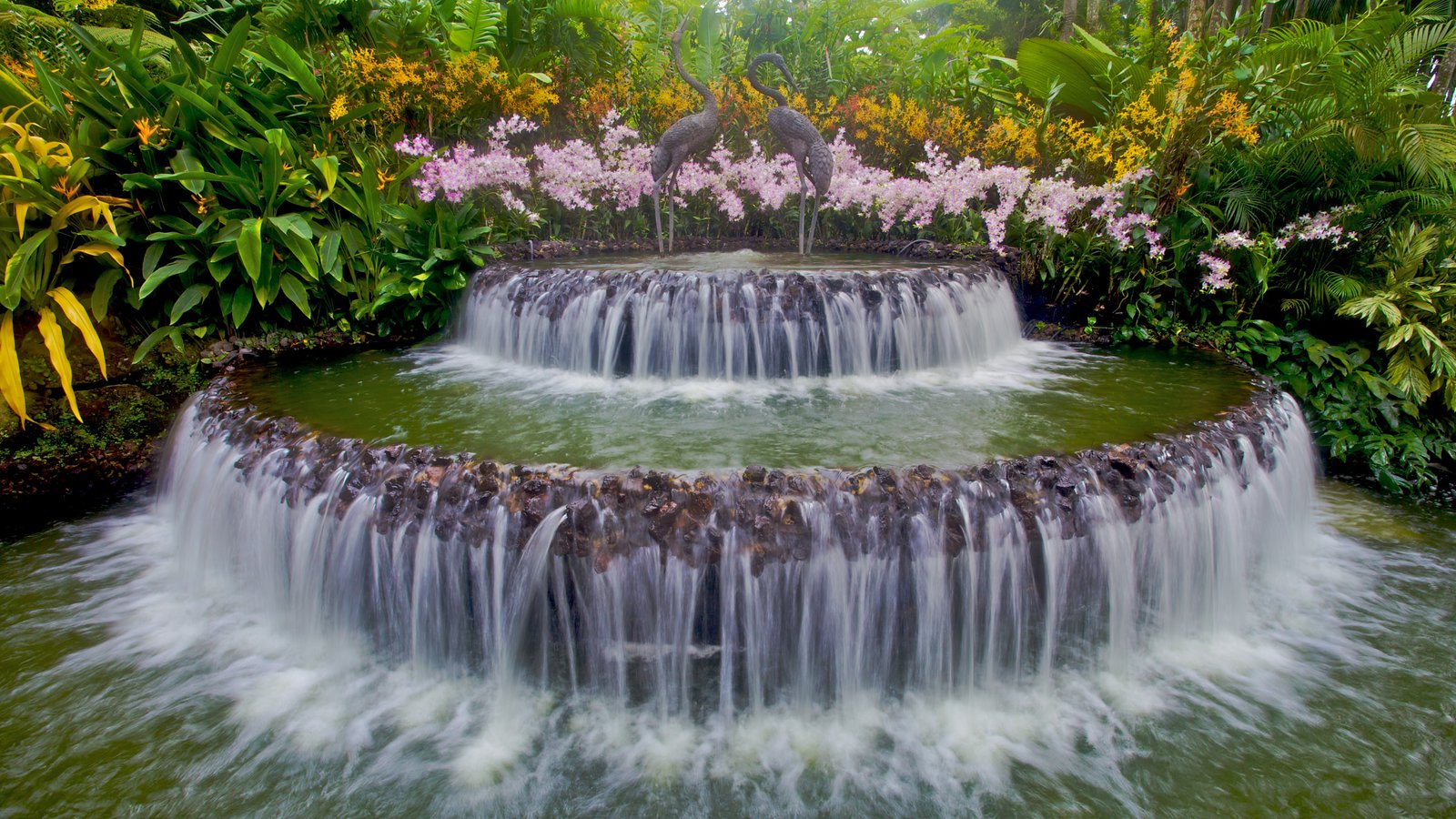 This is a free attraction that has received continued acclaim since it first opened in 1859. Now a UNESCO World Heritage Site; it features over 6 attractions within its main area.
The National Orchid Garden is the most popular attraction inside, and the only one that costs a small fee to gain entrance to. The Orchid Garden has over 1,000 Orchid species and 2,000 hybrids, it really is a sight (and smell!) to behold and we highly recommend attending!
2) Gardens by the Bay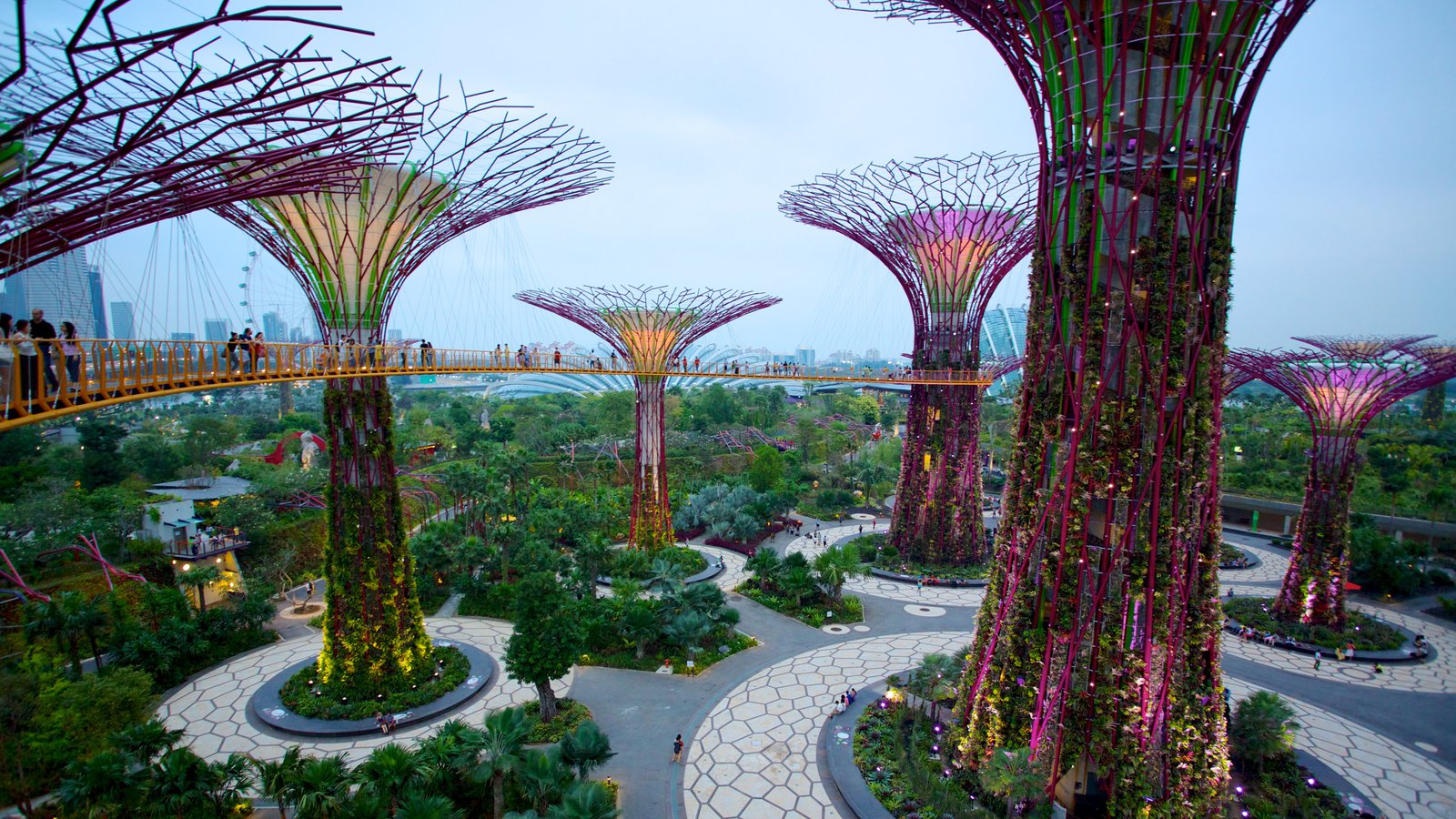 Gardens by the Bay came about due in part, to a government initiative to transform Singapore to a city within a garden. The most striking aspect of these gardens is by far the Supertree Grove; these are vertical gardens that range from 25 – 50 metres in height and will have you gasping in delight.
Among the other attractions within the gardens, all of which are worth seeing; is the Cloud Forest. This remarkable technical feat recreates the climate of a mountaintop forest at sea level; the gardens also contain the planet's tallest indoor waterfall!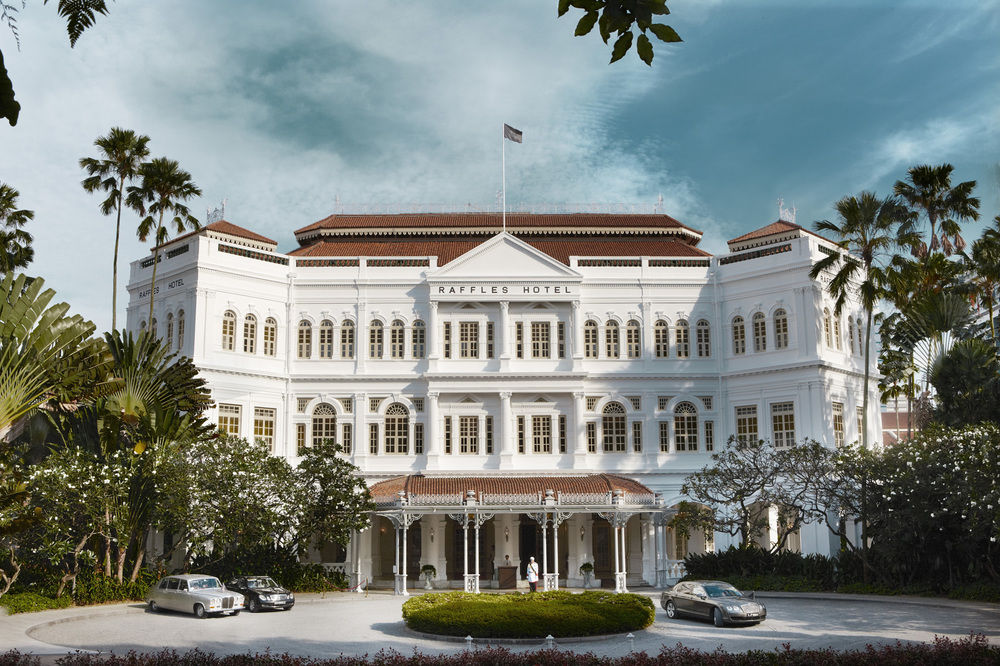 No list concerning the most important things to do whilst visiting Singapore would be complete without this worldwide icon being included. It would be a privilege to stay in this world famous hotel, but even more famous than the hotel is the bar!
The Long Bar is located within the hotel and is famed for being the birthplace of the Singapore Sling. The only way to top off your visit to Singapore is to sip this drink whilst eating monkey nuts!
Planning your trip to Singapore? Start here!
[tabs]
[tab title="Weather" icon="entypo-light-up"]Weather in Singapore: Singapore's weather is sunny and fair most of the year, so we recommend visiting anytime you can. [/tab]
[tab title="Getting There" icon="entypo-address"]Air India (amongst other airlines) offer regular flights to Singapore from Delhi. Average flight time is around 6 hours.[/tab]
[tab title="Visa Information" icon="entypo-book"]All Indian citizens must get a Singapore Tourist visa before traveling.[/tab]
[tab title="Where to Stay" icon="entypo-suitcase"]Click here to find your perfect hotel in Singapore.[/tab]
[/tabs]