By Expedia Team, on January 9, 2018
Forts and Temples: The Best Instagram-Worthy Places To Visit In Bikaner
By Ginni Gold – 
Finding wanderlust in antiquities is trending among the travel bent millennials of today. Relics and artefacts are the new cool and no sooner does this generation utter these terms, one already finds himself voyaging across monuments at the 'Camel country' Bikaner that stand tall to glorify its lanes through the layers of lifetimes.
Bikaner is a single-stop destination for the ones who wish to revisit the history of these ancient structures; and if you are looking to afford yourself a regal getaway while also furnishing your pictures with the best of backdrops, I am excited to unveil these seven suggestions that I find best serving the purpose.

Junagarh Fort: The Palace of Chequered Past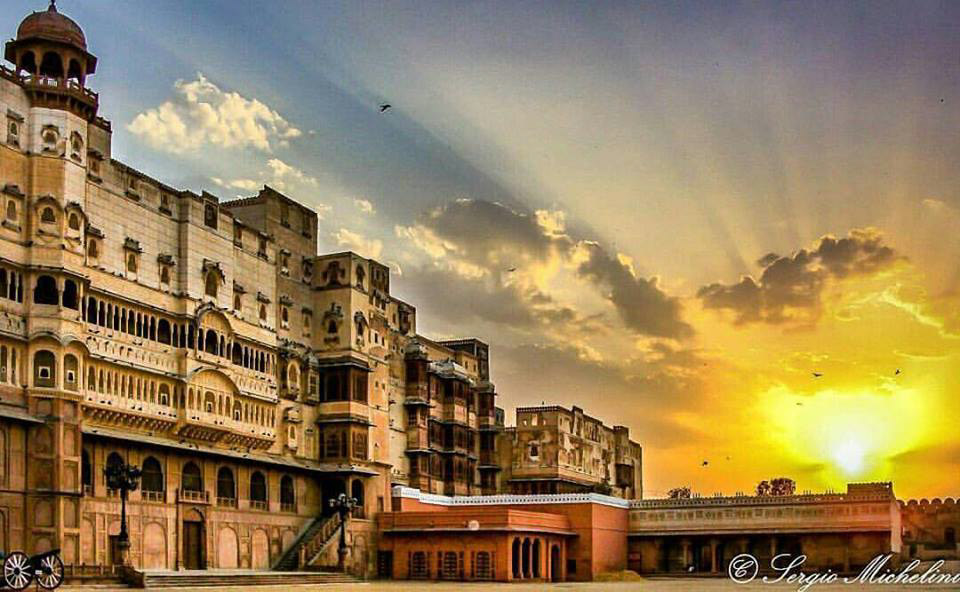 Source: sergio_michellini_photography
Junagarh Fort, the epicentre of the history of Bikaner radiates magnificence in the beautiful heterogeneity of structures like mosques, Hindu Temples, old mansions, medieval archways, and Buddhist monuments, making it a fortified 'City' in itself. With Prachin museum displaying regal artefacts and the painted walls that tell a story of their own, one isn't surprised why Junagarh counts among the most striking examples of Indian architecture.

Narendra Bhawan Palace: A Tale of the Last Maharaja of Bikaner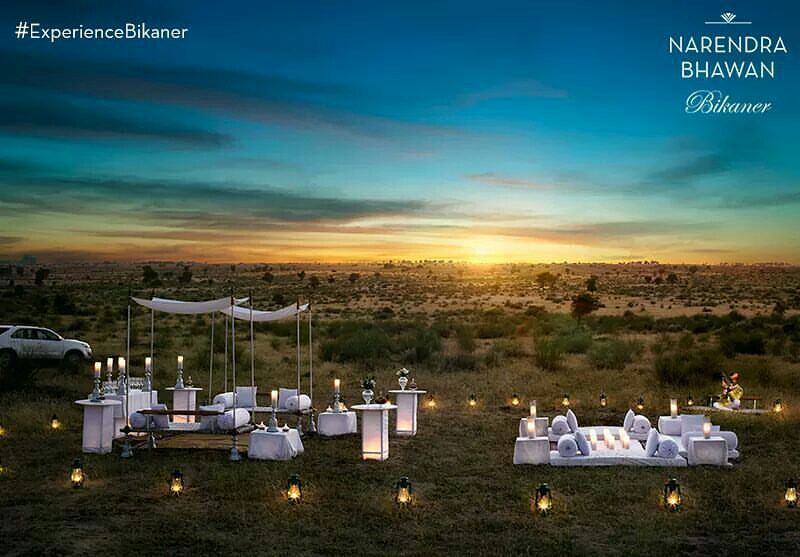 Source: Bikanercityblog
Singing the life story of the last reigning Emperor, Maharaja Narendra Singhji, the palace stands to tell glories of his past while imparting a royal experience in the present as it twins among luxury hotels in Bikaner. Memories of the Emperor reproduces in the theme of the palace – Elaborate ceilings, Bikaner Terrazzo floors, unconventionally curated handicrafts all displaying grandeur in its details, making Narendra Bhawan Palace one of the best places to visit in Bikaner.
Karni Mata Temple: The Rat Temple of Bikaner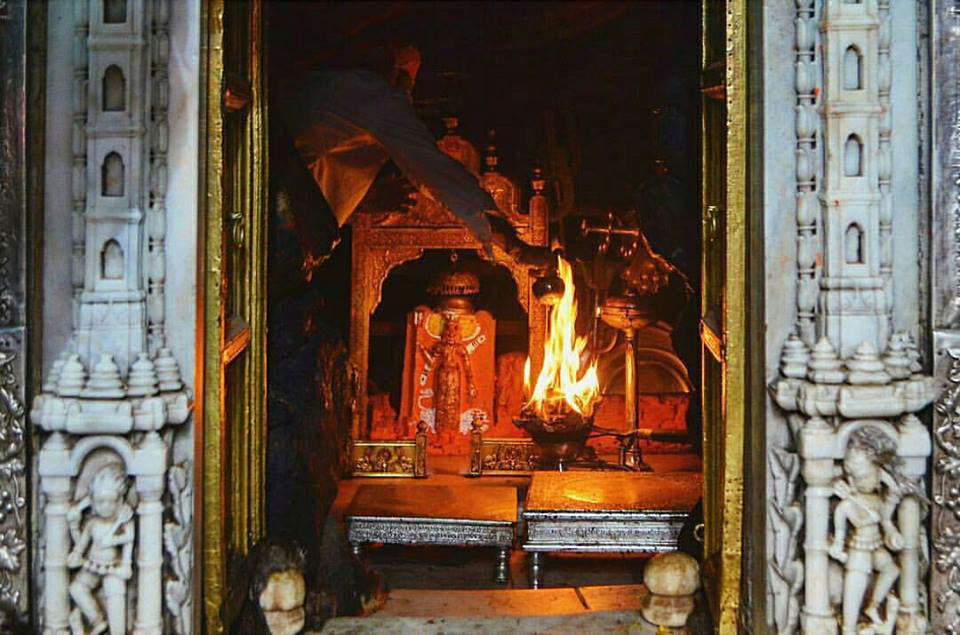 Source: swapnil1960 in Bikanercityblog
If your devotion is stronger than your fear of rodents, you must visit this sacred temple situated 30 km from Bikaner. The star attraction of the temple is vermins that dominate the temple in thousands and are considered holy in the folklores that encourage feeding and worshipping these furry creatures by the visitors. However, if you are horrified with the cringe inducing feels of rodents scurrying around your feet, you wouldn't still miss this beauty for the world. BTW, Did I mention that you have to enter a temple barefoot?!

Laxmi Niwas Palace: The Epitome of Opulence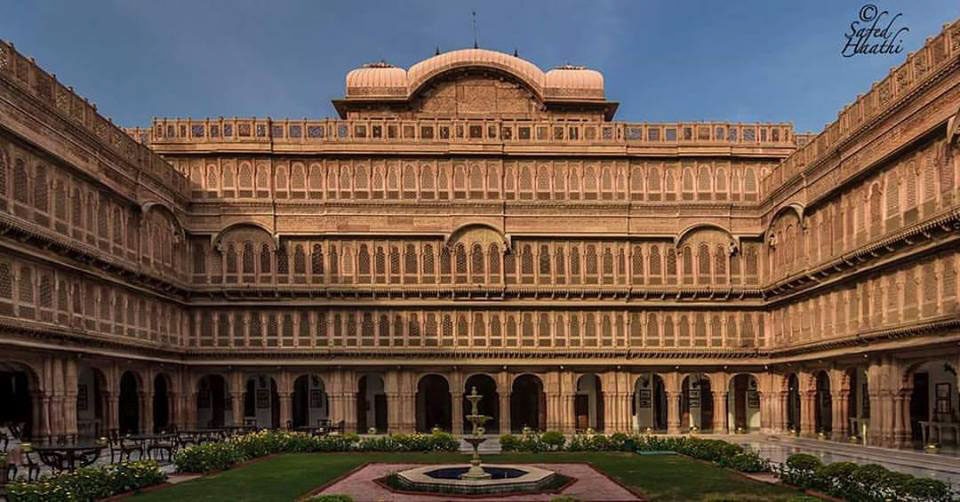 Source: safedhaathiphotography in Bikanercityblog
Since its inception, the palace has been worthy of a higher order of hospitality. The huge draw is the plush expanse, exquisite furniture, verdant lawns, dauntingly elegant restaurants like Hari Mahal and Swarna Mahal that is known to serve traditional thalis Imperial style. The Laxmi Niwas Palace has glorified scenes of many Bollywood movies and celebrities keep flashing time to time. However, the palace is generous to open up for the people and twins up to a luxury hotel in Bikaner. For those seeking to nurse their desire to get a traditional yet immensely royal staying experience, this palace is a hotel you will not find yourself stepping out.
Source: sid.the.wanderer in Bikanercityblog

Rampuria Haveli: Magic Cast in Stone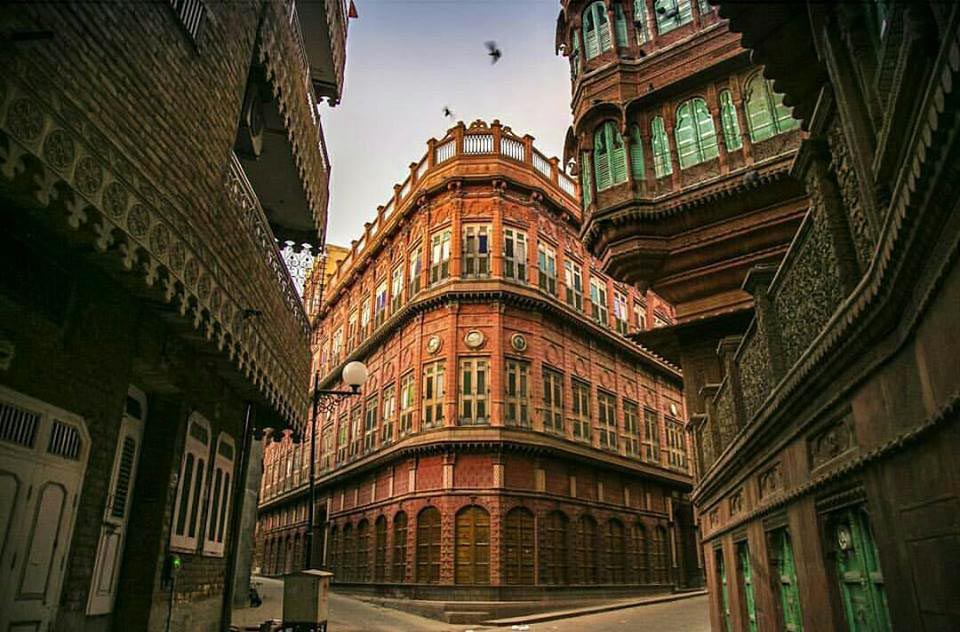 Source: siddharthajoshi in Bikanercityblog
If you have a knack for street photography, the cluster of Havelis here together offer stunning aesthetics for that dreamy landscape style cover photo you've always desired. Named after the famous Royal Rampuria Family in Bikaner, these Havelis are a visual delight especially in the early waking hours when the city is still overcoming the night's trance. Bhanwar Niwas is one of the best hotels around, which also is a heritage of Rampuria family. The iconic Havelis are dilapidated, nevertheless, have stood the ravages of time, some things age beautifully.
A tonga visit and a solo walk through the old lanes are must grasp in your Bikaner visit.

Gajner Palace: The Lake Castle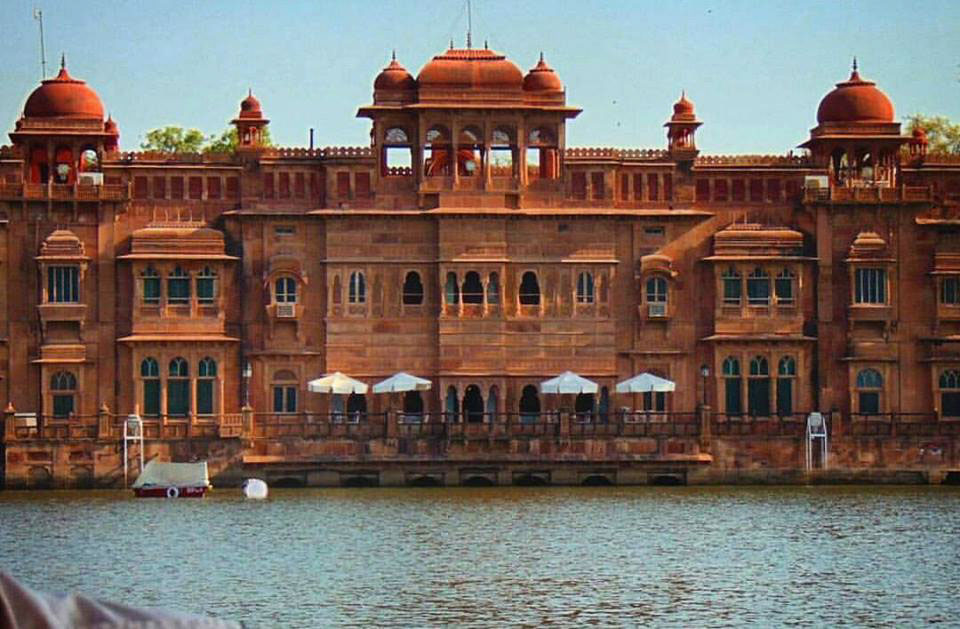 Source: muted_gazer in Bikanercityblog
Gajner Palace was a hunting resort during the colonial rule after which it served as a summer house for Maharaja Ganga Singh Ji. Graced by the dignitaries in history including the Prince of Wales, Lord Erwin, and Lord Mountbatten, Gajner Palace is situated in proximity of Gajner Wildlife Sanctuary. The clear waters of the lake that beautifully borders the mansion from one side adds to Gajner's splendor which in return lights up the otherwise dark waters with the reflections of the light coming from the castle at night.
Adding to the list of twinning as heritage hotels in Bikaner, you might consider yourself lucky to be served a Rajasthani thali here while gazing at the sheer waters a lift of the eye away.

Laxminath Temple: The Oldest Hindu Temple in Bikaner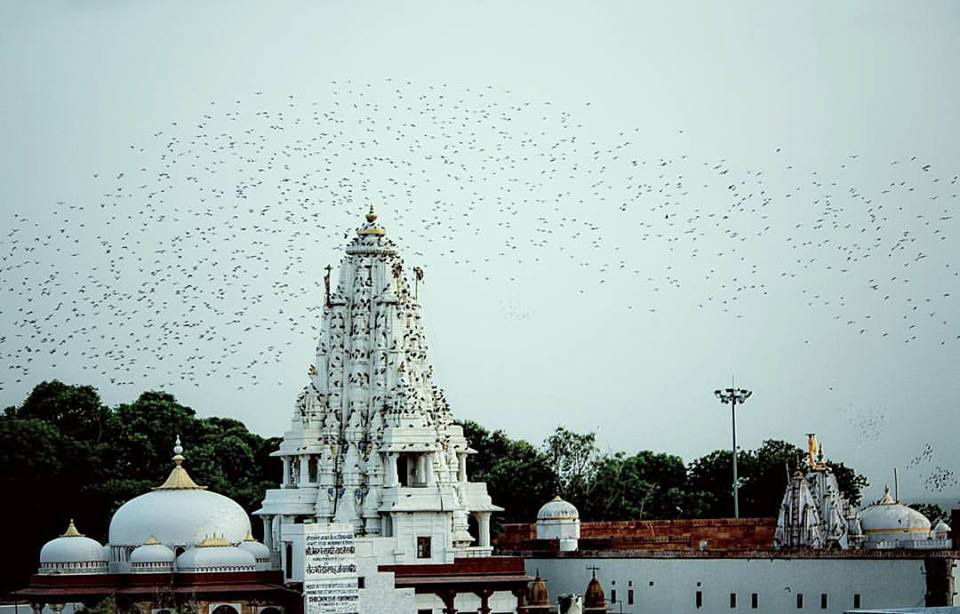 Source: dipanshu19_mishra in Bikanercityblog
Co-exists with the famous Jain temple, Laxminath Temple is situated just 4 km away from the Junagarh Fort and is, therefore, at the heart of the city, conveniently accessible. The Antiquity took 22 years in its construction, and this is evident in the murals and motifs and the silvery doorway that boasts grandeur right from the entrance. The temple has beautiful shrines of Hindu deities and is spectacular during festivals of Ram Navami, Geeta Jayanti, Janmashtami, Diwali or Nirjala Ekadashi.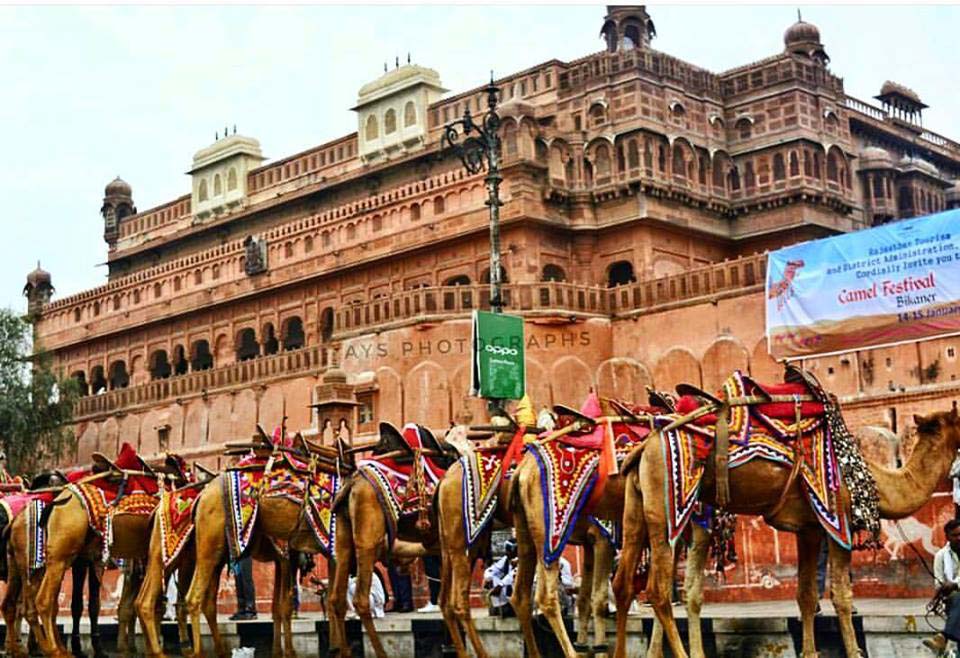 Source: Ayush Atreya in Bikanercityblog
When to visit:
The ideal time to visit Bikaner is from December to February if you are not a fan of too hot and humid weather conditions and of course if you do not want to miss out on the most famous Camel festival somewhere around mid-January.

Food Fest: Gluttony in Bikaner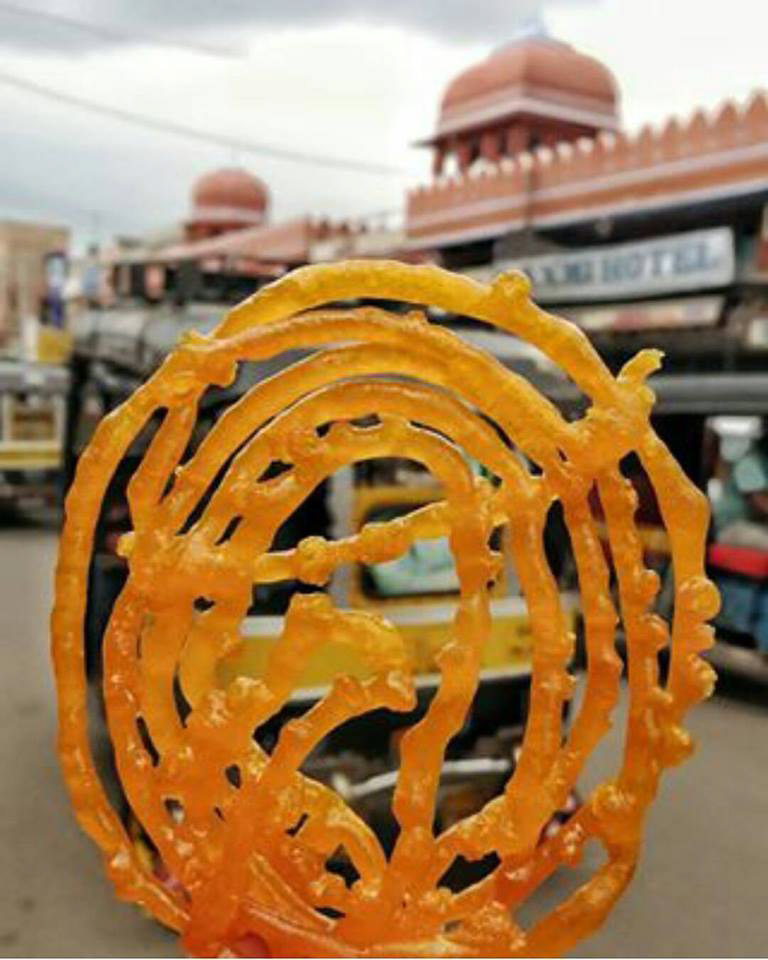 Source: agirlwithfork in Bikanercityblog
Jalebi and Ghewar (sweet dishes) and Kulfi (traditional conical Indian ice-cream) are hands down the three must taste desserts I would not recommend but 'request' even the non-foodies to try.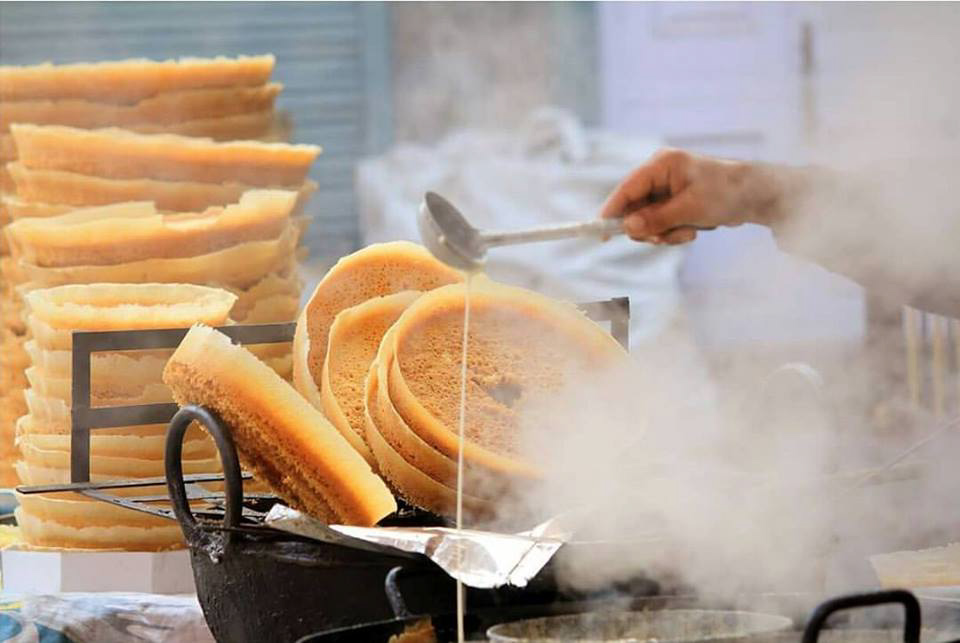 Source: saurabh_gaur07 in Bikanercityblog

How to get there: Fly, walk… just keep moving!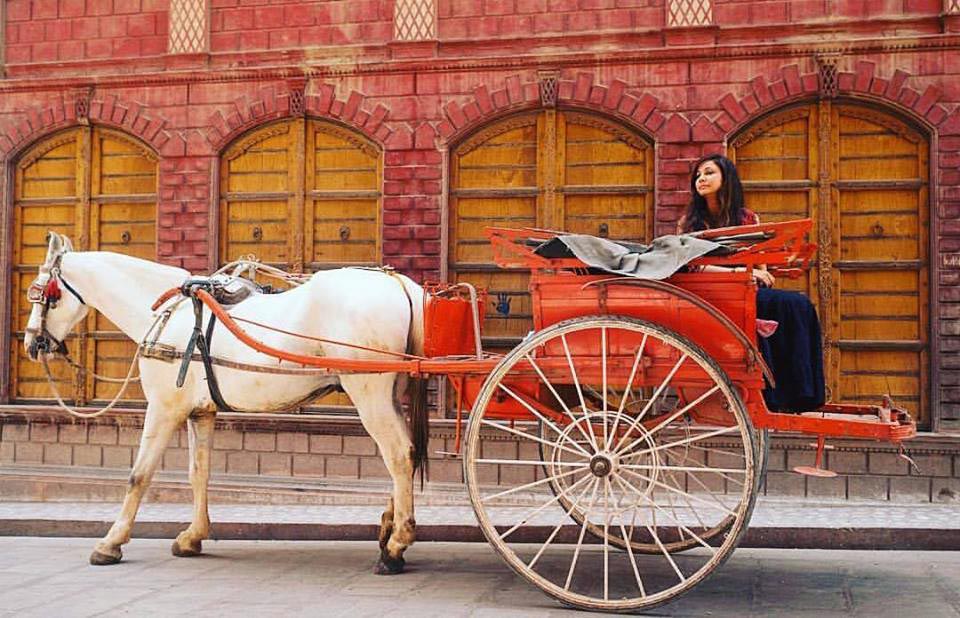 Source: deeptiasthana in Bikanercityblog
Finally, flights to Bikaner are easily available round the year, and if you're a little smart and punctual, you can always avail various packages that will relieve your wallet and save you a lot of time to savour more of Bikaner. Conveyance in Bikaner is as convenient and hassle-free as any other developed Indian town. So Tap on to cheap cab rentals, Auto-rickshaw, Tonga or even a stroll down to places close to your abode. Exploring should be the agenda.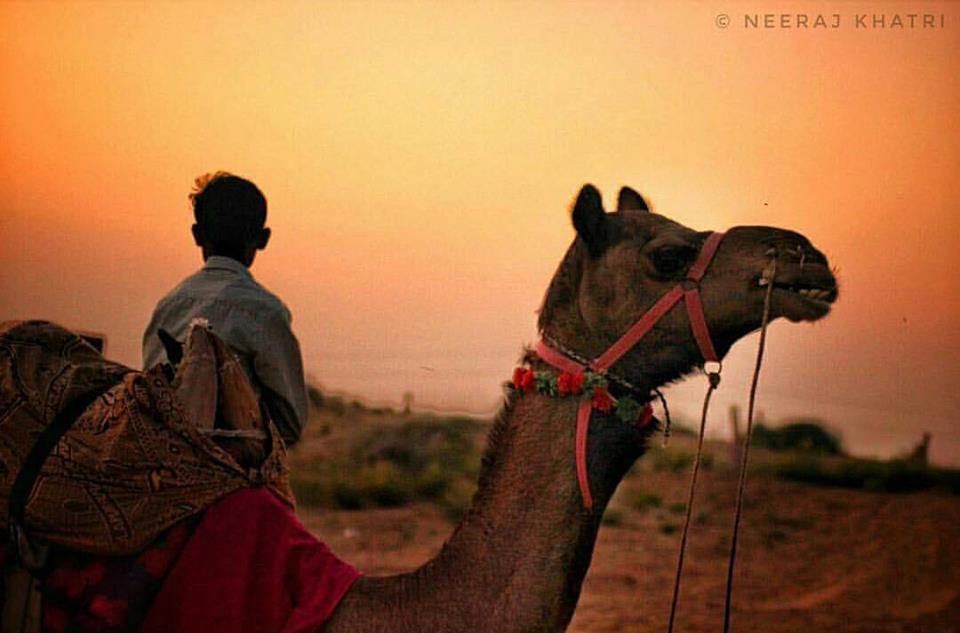 Source: khatri_neera jin Bikanercityblog
These were some Instagram-worthy Bikaner tourist places that have something for visitors of all age groups and the ones who like listening to stories so they could write their own. These forts and temples are the Modern in the Primitive — a beautiful amalgamation that accommodates the tastes and choices of whoever comes across. Regardless of whom you choose to tour with — family, college squad or strangers — Bikaner is for everybody who lives to identify with regality and these array of tour options in Bikaner will ensure all of you have your own enchanting story to tell.
Feature image by deeptiasthana in Bikanercityblog