By Expedia Team, on September 26, 2016
Where to Stay in Puri: Top 7 Budget Hotels in Puri
This famous seashore city has been an attractive destination that travellers have visited for decades. Home to Jagannath Temple and the beautiful Konark Beach; a stay in Puri will be as memorable as the attractions! If you happen to be visiting Puri in July then make sure that you get watch Ratha-Yatra for adrenaline pumping action!
What follows is a list of our favourite budget hotels in Puri, a stay in one of these will be pleasurable without emptying your wallet!
Best Budget Hotels in Puri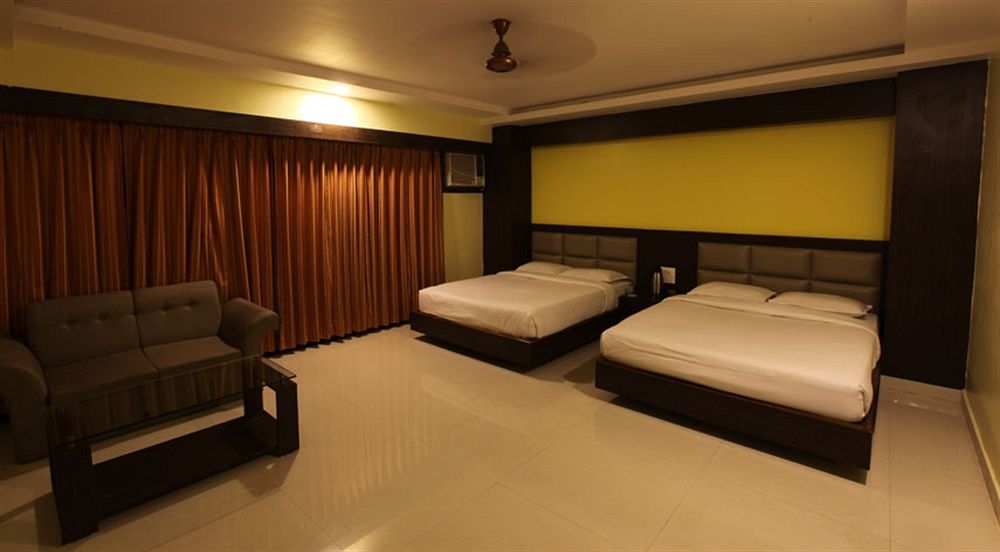 Situated under 10 minutes away from Puri Beach this could be the perfect base for your stay in Puri. The utmost care is taken here to make your stay comfortable; the staff here aim to please. One thing that stands out about this budget hotel is the level of detail that is adhered to; the beds feature impressive bedding arrangements along with the newspaper of your choice delivered to your room each day.
The rooms are simple but well furnished; giving the clear impression of modernity and cleanliness. With satellite TV, coffee makers and refrigerators in each room; you are certainly getting the most for your money with a stay here.
Value:

Best Suited To: The Beach Loving Budget Traveller
This hotel can be found in the flourishing surroundings of the Dhaudia River and is a just over a ten-minute walk to Puri Beach. The hotel's décor is warm and friendly; with dark, sensual colours throughout and simple dark wooden furniture. The rooms are spacious and give guests a great view of the surrounding greenery.
Each of the 53 rooms includes a small kitchen area and a bathroom. Golden Sands offers its guests use of a restaurant, an outdoor pool and an on-site nightclub. A free buffet breakfast is also provided. Should you require; a children's pool, and a library are available also. This hotel has all the amenities you could want!
Value:

Best Suited To: Guests wanting as much as they can get for their money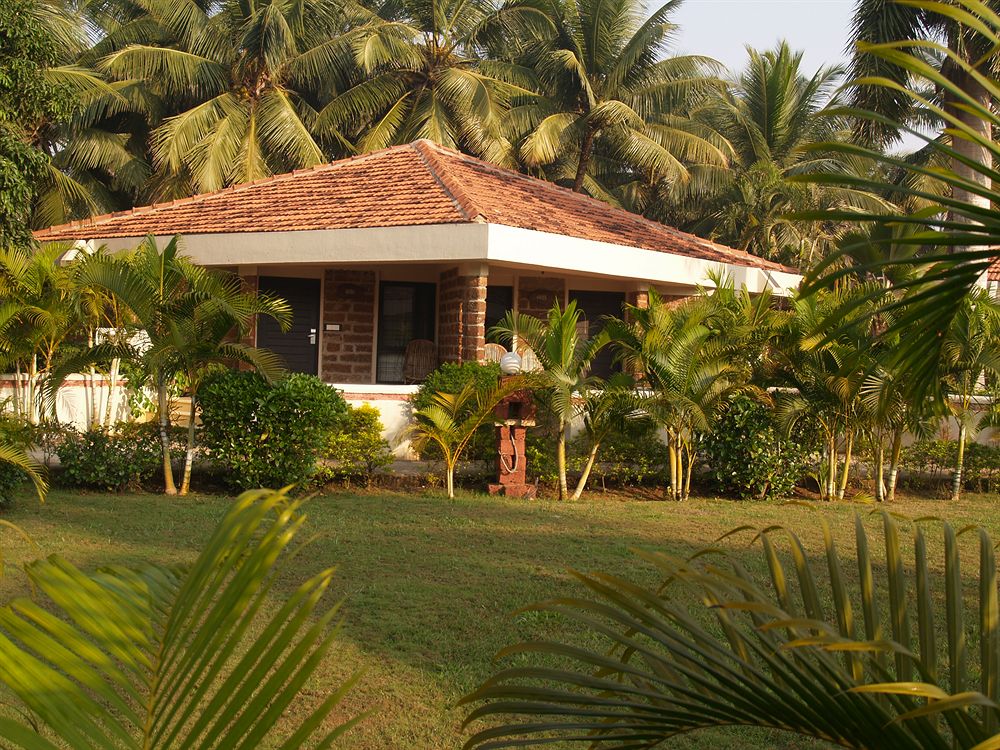 A stay at Toshali Sands will have you wondering how the price of a stay here can be so cheap. Access to a full range of amenities, and its location within such a beautiful and well-preserved landscape help promote the idea that you are staying at one of Puri's very best hotels.
The rooms maintain an element of class with cotton drapes and thoughtful decoration. The hotel's on-site massage centre and Jacuzzi will ensure that no matter how stressful a condition you arrive in; when you leave you will be fully rejuvenated!
Value:

Best Suited To: Those wanting to relax while in Puri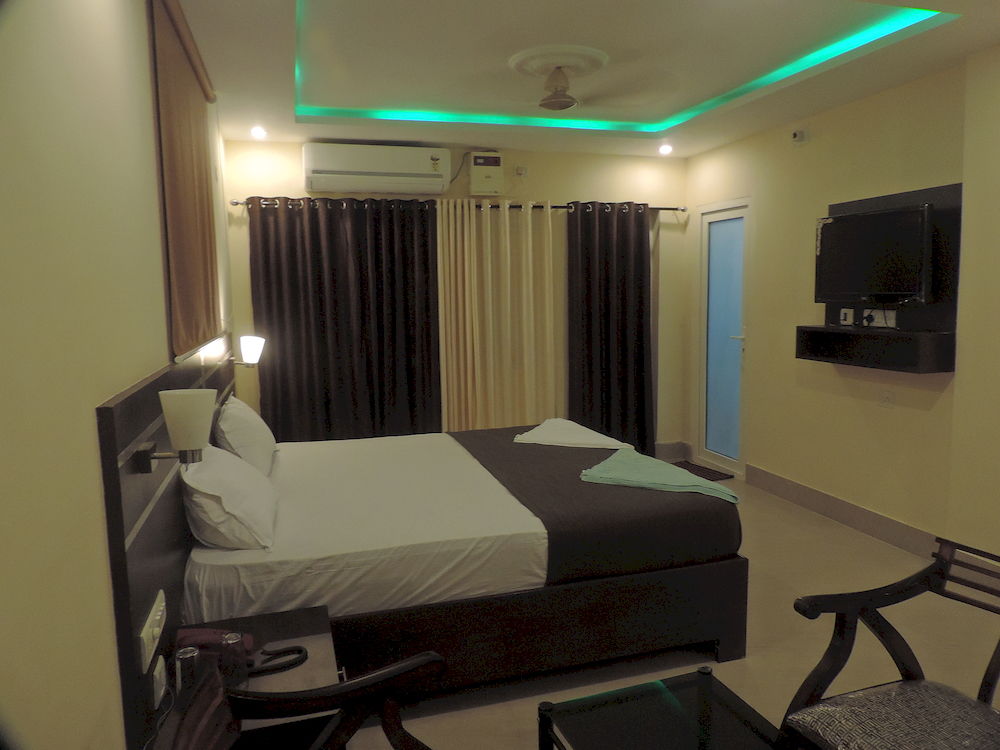 This classy hotel is young, having first opened its doors in 2013, so you can expect to enjoy the modern furnishings of the cheap Kakkson Villa. The 24 hour room service and free breakfasts suggest that you will not be disappointed with a stay at Kakkson Villa.
Each room has its own bathroom and balcony along with access to cable TV and excellent sea views. The hotel makes great use of ambient lighting to promote a luxury atmosphere in this well designed hotel.
Value:

Best Suited To: Travellers wanting a taste of luxury on a budget

The apartment–sized rooms here leave guests feeling cool and refreshed; the free air conditioning probably has something to do with that! Rooms come with a seating area along with tea and coffee making facilities. A stay at the Sagar Tarang gives you free access to the swimming pool and valet parking.
Each room here and indeed this hotel, gives guests a real taste of comfort. The atmosphere of the building leaves guests fully relaxed and ready to face a day of exploring the wonderful city of Puri. The staff here make it their duty to see to your every need during your stay.
Value:

Best Suited To: The comfort – minded traveller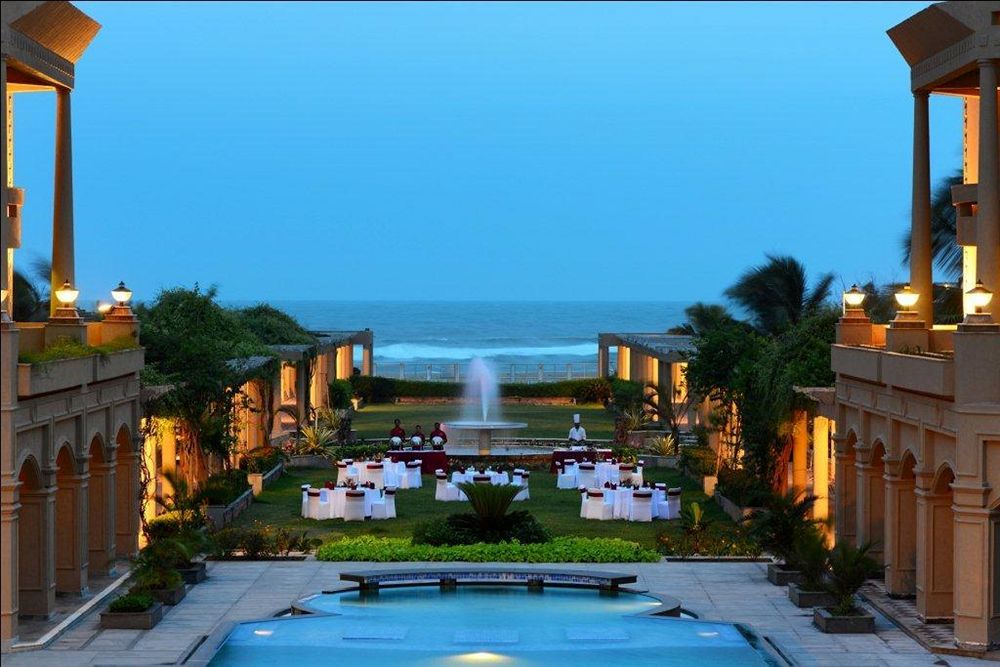 This 144 roomed Puri hotel contains 2 great restaurants and is decorated in a style that seamlessly fuses traditional and modern design. The Chariot boldly claims that it is "a sanctuary of refined sense and sensibility where you will experience the lasting sensation of well-being." But a stay here may well have you agreeing.
The rooms also justify why The Chariot Resort & Spa deserves a mention on a list of the best budget hotels in Puri. Here, each spacious room has its own private bathroom and balcony, and should you feel the need; there is an onsite fitness centre. To make your stay here even better, the hotel's pool is perfect for some relaxation after a day out in the city. The location is excellent; just to minutes from the nearest beach, so The Chariot is in the perfect spot for some relaxation.
Value:

Best Suited To: Guests wanting an equally cheap and splendid resort holiday
The perfect getaway hotel; the Hans Coco Palms is at the top of our list of budget hotels in Puri as it offers guests the most classy stay for their money. This hotel was originally used for state royalty and it shows! From the décor to the furnishings; these rooms could not feel any more elegant. Boasting a pristine colonial design this hotel gives the impression of old world luxury.
The swimming pool is exceptional, with overhanging vegetation and trees framing the perfectly cared for water. The surroundings of the hotel include lush greenery that make the frequent poolside BBQs feel even more special.
Value:


Search more hotels in Puri and the find the best options for your holiday online at Expedia.co.in.
[tabs]
[tab title="Best time to visit Puri" icon="entypo-light-up"]
Weather in Puri: Between November and February are the best months to visit Puri, the weather is the perfect balance between extremes and the area looks its best.  [/tab]
[tab title="Getting There" icon="entypo-address"]Puri is easly accesible by train, the city's main train station The Railway Station of Puri, is at the heart of the city and close to the hotel district. [/tab]
[/tabs]