By Expedia Team, on June 7, 2018
Discover the Beauty of Seychelles
The Republic of Seychelles is a beautiful archipelago in the Indian Ocean and consists of 115 islands. The group of islands near African continent is known for its natural scenery and is a major tourist destination in the world. While there are hundreds of places that are relatively popular, Seychelles also has some islands and attractions that aren't very well known.
Let's start our tour of the Seychelles islands and uncover these lesser known tourist attractions!

1. Curieuse Island
The 2.86-square-kilometres Curieuse Island is a bio-reserve with no settlement, hotels or restaurants on the island. You can rent a boat and visit this island to see the pristine, untouched nature and the National Marine Park! The soil of this island is strangely red in colour, giving it the nickname 'Red Island'. It is also one of the only two places in the world where Coco de Mer grows naturally, the other being Praslin Island. Coco de Mer is a protected ornamental tree that produces the world's heaviest seed — 17.6 kg! Besides Coco de Mer, you can also see and feed the giant tortoise in the national park.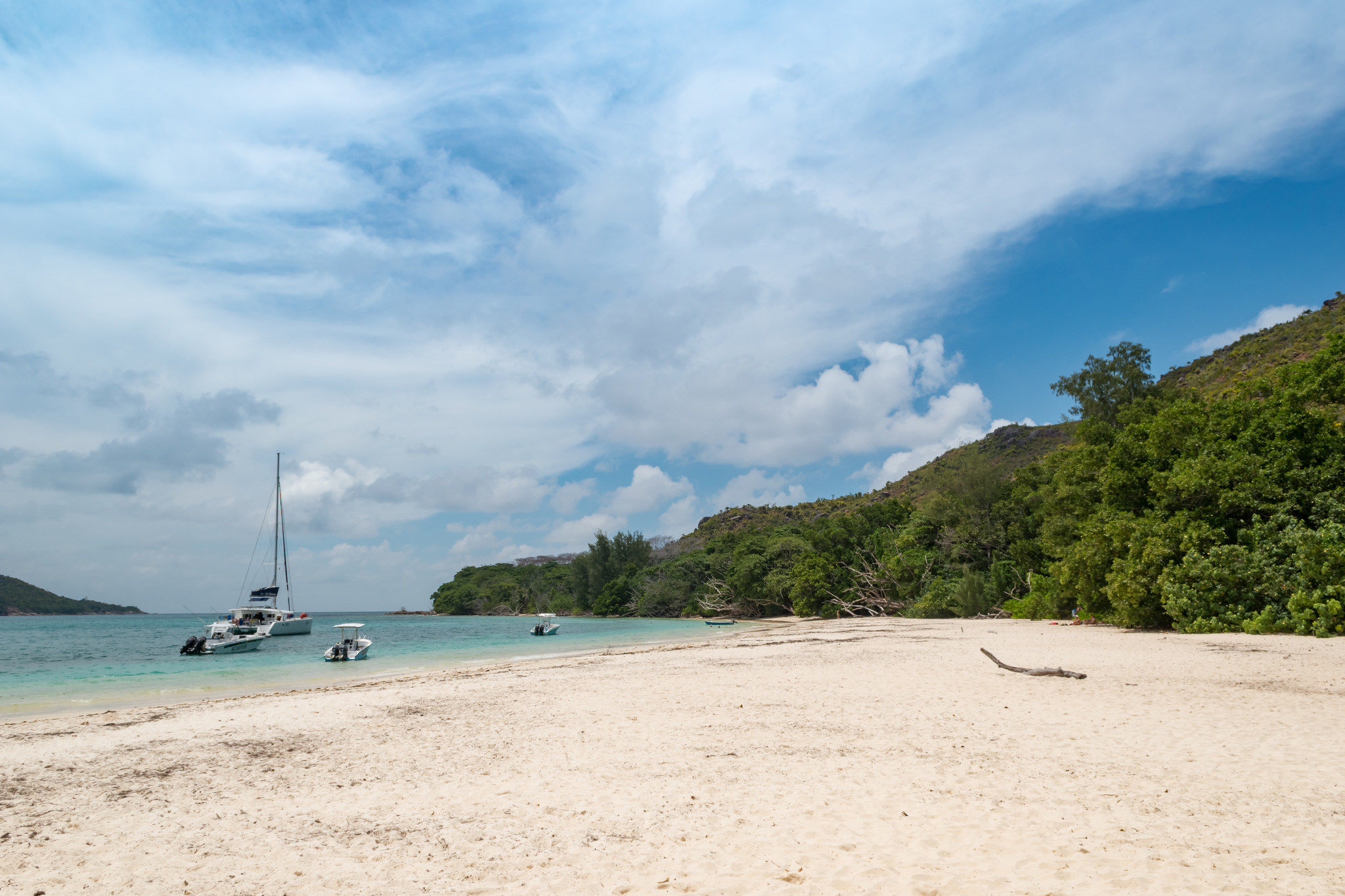 CC by 2.0 / dronepicr

2. Sainte Anne Marine National Park
Saint Anne Marine National Park was established in 1973 to preserve the wildlife in the region. Taking a tour of this marine national park takes a long time because it is spread out across eight islands. But boy is it worth it! You opt for scuba diving or snorkelling to explore the coral reefs and marine life. If swimming is not your forte, hop onto the glass-bottom boats to watch the life underwater without getting wet. The island makes a great destination for couples on honeymoon as they can spend some intimate moments in the luxurious and private Sainte Anne Island Resort while enjoying the clear turquoise water surrounding the island.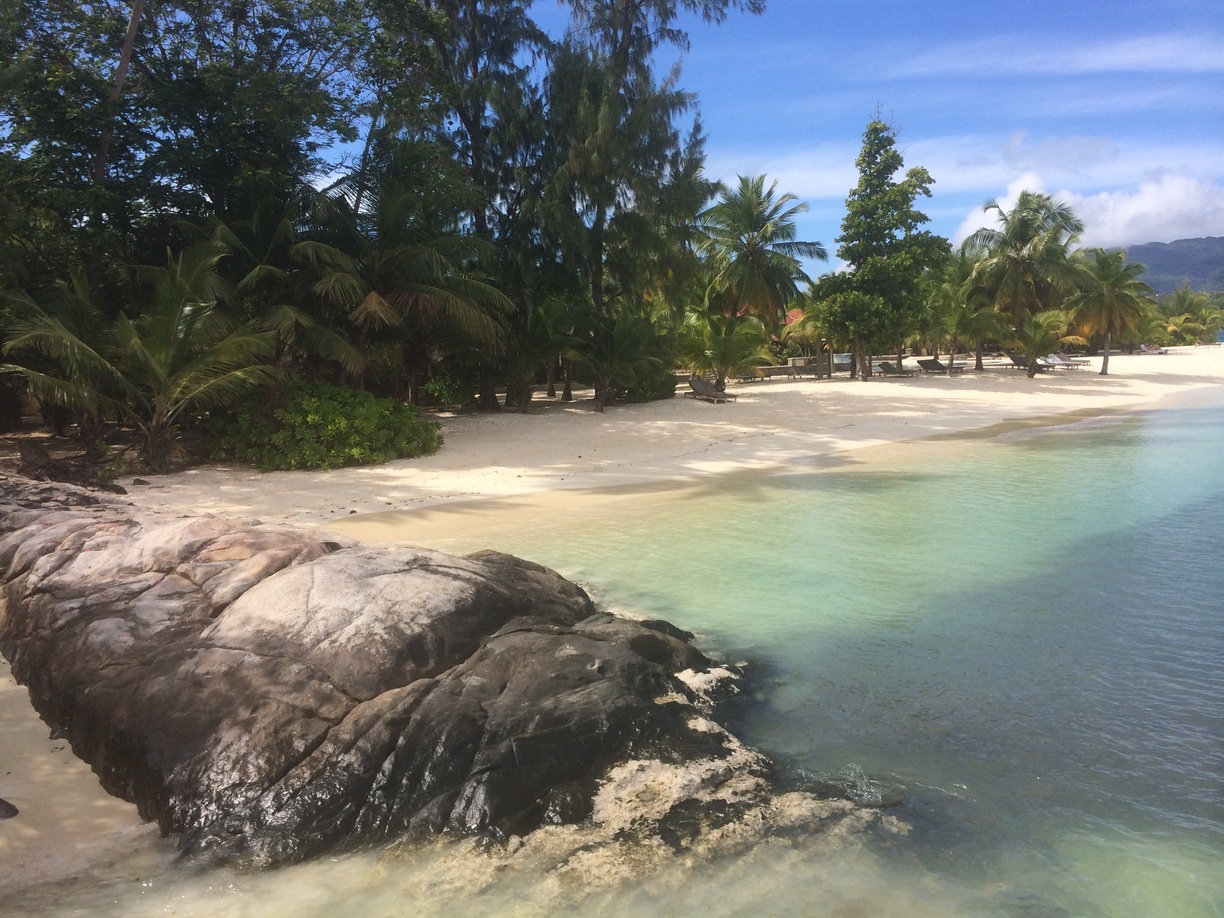 Trover / Phayds

3. Cousin Island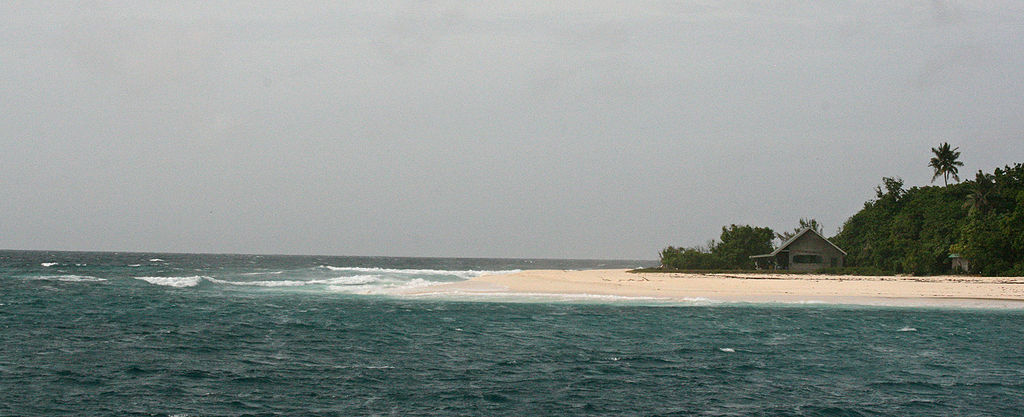 CC0 / Marion Schneider & Christoph Aistleitner
If you think Curieuse Island is so small, you should visit Cousin Island! Spanning only 0.34 square kilometres of land made up of granite rocks, the island is a critical area for birds reserve. Besides birds, endemic species like Seychelles lizards, Aldabra Giant Tortoise, and Seychelles warblers are also commonly found here. Don't be surprised if you can't find any trash bins and flush toilets on the island.
The island is all about minimizing waste, so you have to carry your rubbish out of the island. Make sure to bring your camera and telephoto lenses to snap a few photos of the endangered species here.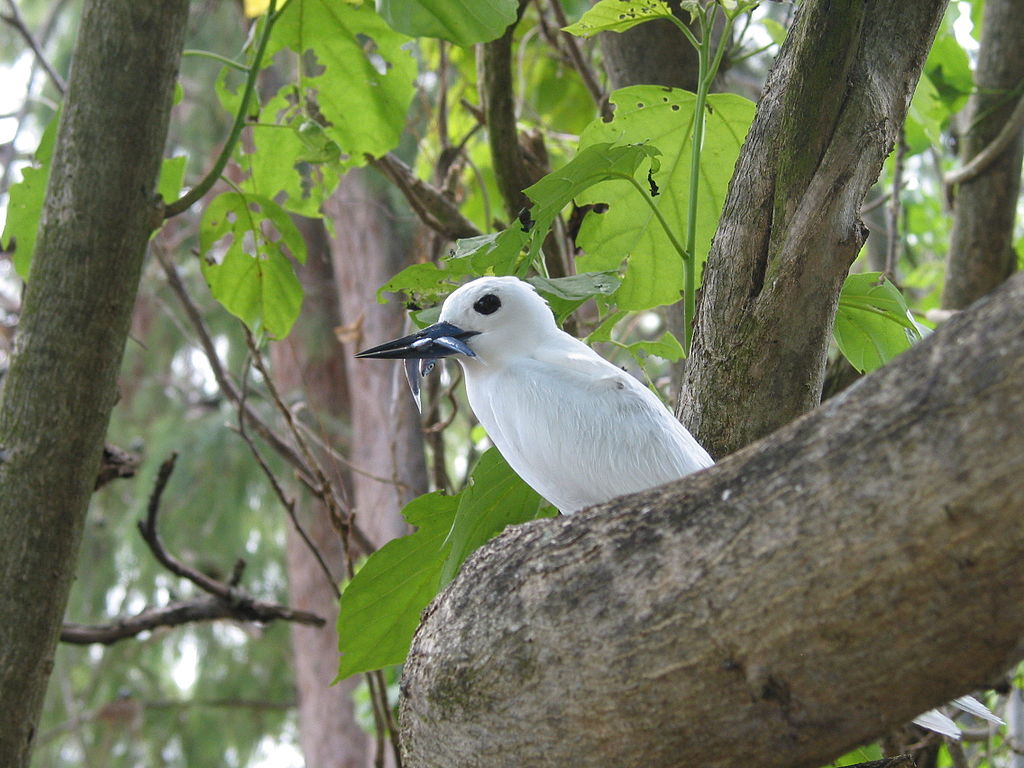 White Tern – CC by 2.0 / fred_pnd
[tabs]
[tab title="Where to Stay" icon="entypo-suitcase"]
Popular Hotels on Cousine Island
Coco de Mer Hotel and Black Parrot Suites
[button style='blue' url='https://www.expedia.co.in/Cousine-Island-Hotels.d6130566.Travel-Guide-Hotels' icon='entypo-suitcase' fullwidth='true'] More Hotels on Cousin Island, Seychelles[/button]
[/tab] [/tabs]

4. Aride Island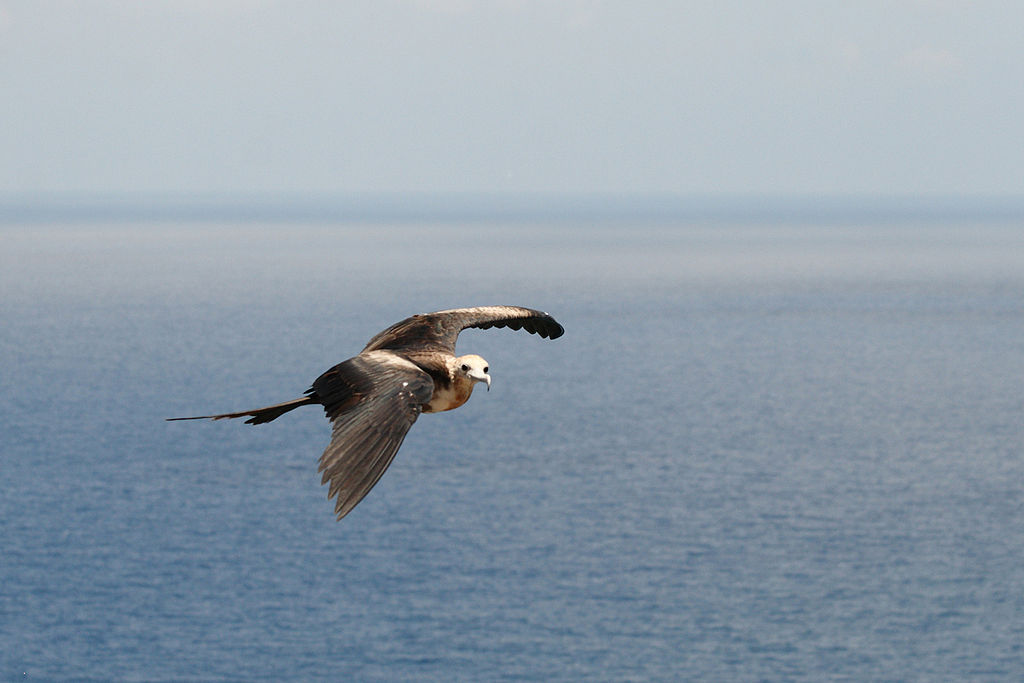 CC by 3.0 / Remi Jouan
The northernmost island in Seychelles, Aride Island may be tiny in size but it has the biggest number of breeding species among all the Seychelles islands. 18 native birds species are bred on this island, such as Seychelles Fody, Seychelles Magpie Robin, and Seychelles Sunbird. However, the island is only open on weekdays and is also closed from May to September due to the strong sea current.

5. Les Rochers Restaurant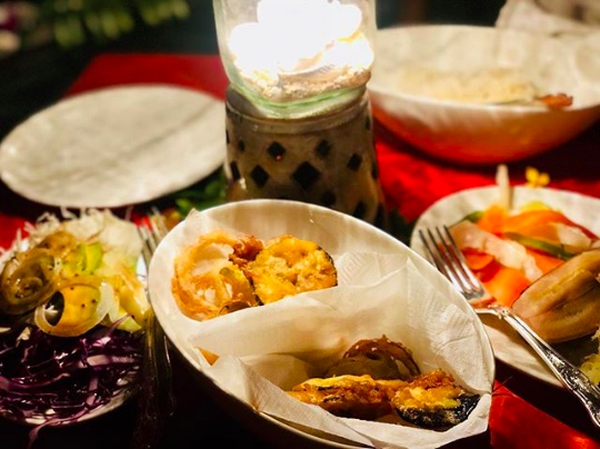 When it comes to food, Les Rochers Restaurant knows how to pamper its customers well.
Located in Praslin, Les Rochers Restaurant is known for its sumptuous and fresh seafood. Besides the excellent quality of food, the ambience of the restaurant, as well as the breathtaking view of the sea, makes the experience even better. The food may be a little steep in price, but there's nothing wrong with splurging for fantastic food once in a while, right?
[tabs]
[tab title="Where to Stay" icon="entypo-book"]
Amazing Hotels on Praslin, Seychelles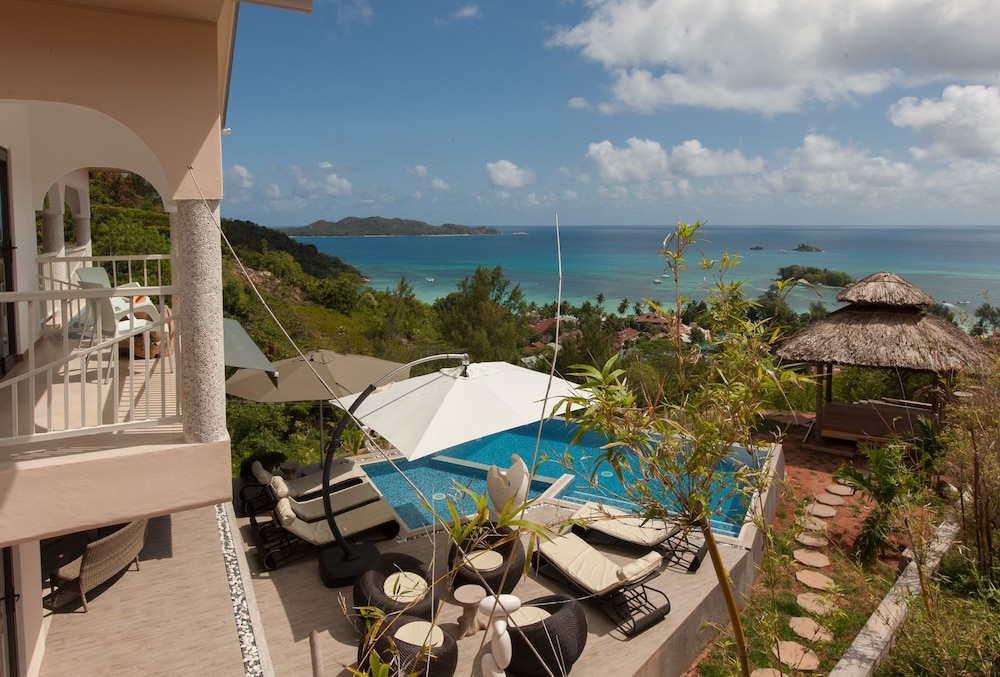 [button style='blue' url='https://www.expedia.co.in/Praslin-Island-Hotels.d2874.Travel-Guide-Hotels' icon='entypo-suitcase' fullwidth='true'] More Hotels on Praslin Island, Seychelles[/button]
[/tab]
[/tabs]
6. The Port Launay Mangrove Forest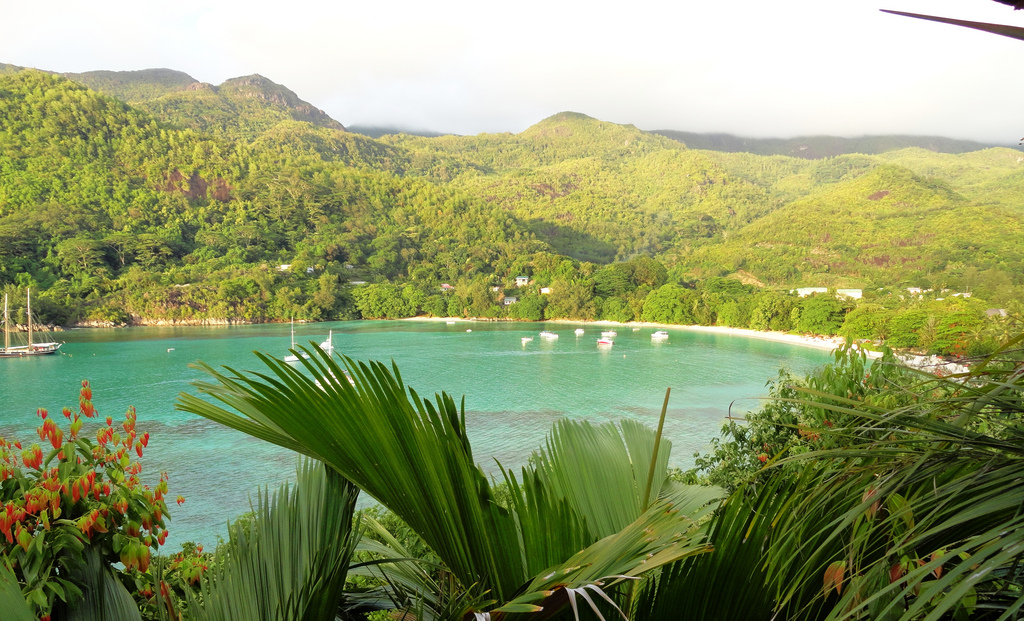 CC by 2.0 / Fabio Achilli
After all the nature reserves and wonderful beaches in Seychelles, head to Port Launay Mangrove Forest for a less touristy spot. The vast mangrove forest is located at Port Launay, the home to seven mangroves species. Port Launay Mangrove Forest is the last mangrove area available in the whole country — that explains the particularly strict conservation effort. When you are here, get a guided kayak tour to paddle through the lush mangrove forest while learning about its importance to Seychelles biodiversity and landscape.
Unlike typical island destinations, Seychelles has a lot more beyond beautiful beaches and pristine underwater life. Take your time here and slowly discover the beauty of each island in Seychelles. The 115-island nation has plenty of natural attractions that you can never get bored of.
Best Time To Visit Seychelles
The best time to visit Seychelles is during April, May, October, and November. These months usually have a pleasant climate to explore the country.
Amazing Hotels in Seychelles
2 outstanding Seychelles resorts are the Kempinski Seychelles Resort and Raffles Seychelles. Both are in strategic location.s The friendly staff can help to arrange tours for you!
[button style='blue' url='https://www.expedia.co.in/Mahe-Island-Hotels.d3127.Travel-Guide-Hotels' icon='entypo-suitcase' fullwidth='true'] Top Hotels in Mahe Island, Seychelles[/button]
[button style='blue' url='https://www.expedia.co.in/La-Digue-Hotels.d6024085.Travel-Guide-Hotels' icon='entypo-suitcase' fullwidth='true'] Top Hotels in La Digue, Seychelles[/button]
[button style='blue' url='https://www.expedia.co.in/Silhouette-Island-Hotels.d6050929.Travel-Guide-Hotels' icon='entypo-suitcase' fullwidth='true'] Top Hotels in Silhouette Island, Seychelles[/button]
Feature Image: Hilton Seychelles