By Expedia Team, on October 3, 2016
The Best Beaches in Karnataka
Karnataka is a state famous for its buzzing nightlife, insane shopping opportunities and all-round tranquil, decadent and downright delightful beaches. Sharing its borders with the Arabian Sea, Karnataka has an array of attractive beaches for visitors to spend their days exploring and relaxing. So, to guide you in the right direction, we've narrowed down a few of our favourites to get you excited and inspired. Here are our picks of the best beaches in Karnataka.
Best Beaches in Karnataka
Karwar Beaches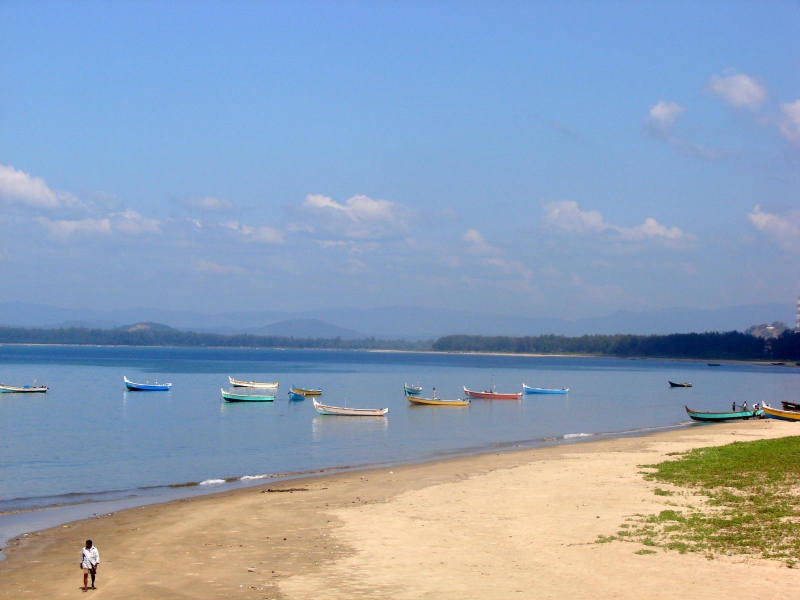 CC 2.0 / Serene!
Karwar isn't just one beach, it's a whole beach town! Located in the Uttara Kannada district where the River Kali meets the Arabian Sea, this beautiful shore town also has a number of great sights to see, including Sadashivgad Hill Fort and the Naganatha Temple, just to name a couple.
Great for?
Relaxing and soaking in the sweet heat of Bangalore, followed by a cool down into the azure blue of the Arabian Sea.
We recommend going to Kurumgad Beach, one of the most beautiful unspoiled beaches around. It's also a popular spot for honeymooners if you're looking for inspiration!

Gokarna Beach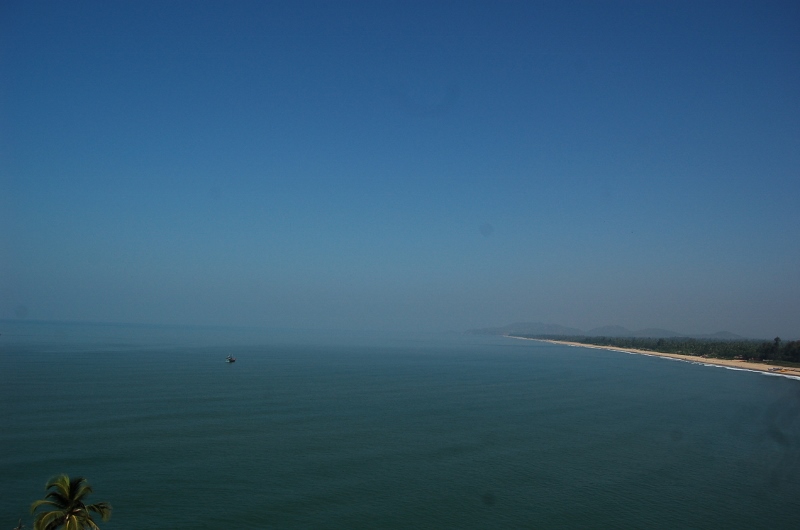 CC 2.0 / Venkasub
Gokarna is quite possibly one of the most famous beaches in Karnataka – or even India. Its calm, serene waters are complemented by the shimmering sun that coats the whole area in a gentle heat, making relaxing all the more easy. Try and stick around for sunset, as the sun lowers the sky and sea are filled with an orange glow that will leave you breathless.
Great for?
Sitting back and relaxing with a great book, we recommend trying The Palace of Illusions by Chitra Banerjee Devakurni, a gripping epic-adventure that re-imagines and retells the famous Mahabharat tale.
Locals also offer an array of watersports, but if you're super keen for more, try Om Beach round the corner.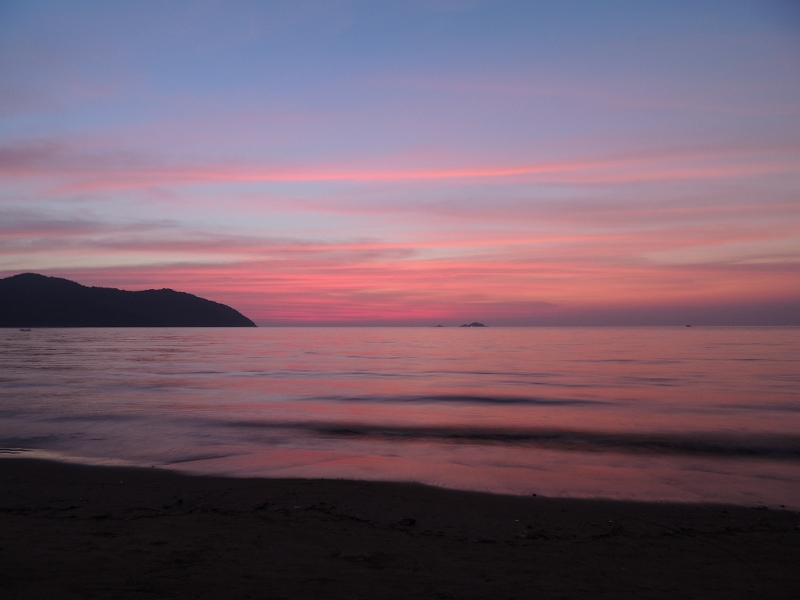 Source: Prashant Dobhal

Murudeshwar Beach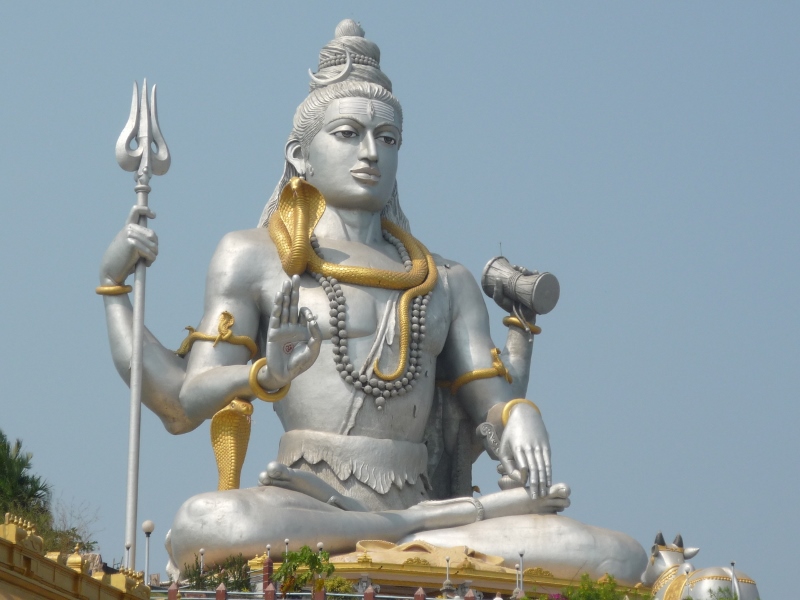 Source: Thamarai Krishnamoorthi
Murudeshwar Beach is not really the sort of destination you'd go to if you're looking to show off your latest swimwear, but this doesn't make it any less magical. Expect to see the world's second tallest Shiva statue at this beach in Karnataka. At a whopping 123 feet, this statue looms over the visitors that frequent this beach to experience the cool sea washing over their toes, whilst taking a stroll on the sand.
Great for?  
Water activities! If you fancy tackling the waves, Murudeshwar beach has become a hotspot destination for keen surfers and snorkelers, or if you prefer to stay above board there are plenty of opportunities to jump on a boat or a jet ski. Also, this is another great moment for the sentimental to say farewell to the day as the sun lowers over this fresh, sandy beach.

Kaup Beach
Located around 12km away from the south of Udapi, Kaup beach is one of the most popular in Karnataka. Visitors travel from all over to absorb all of the beautiful scenery surrounding this sandy coastline. One of the most popular beaches in Karnataka, it is famous for its photogenic lighthouse which was built over 100-years ago. The lighthouse is perched on the edge of a cliff, still operational and key to guiding all passing boats to safety.
Great for?
A new social media picture! Kaup Beach offers some of the most amazing backdrops for a great, effortlessly cool photo.
Also an exciting chance for visitors to see the rickety, ruins of an old fort and the three temples dedicated to the Goddess Mariamma, built by the Tipu Sultan in the 1700s.

Maravanthe Beach
Considered to be the most beautiful beach in Karanataka, Maravanthe is not one to be missed. Situated right next to Highway 17, this beach is more than simple to reach, and well worth the journey. The sand is golden, the sea is blue and the sun is hot… Want more? Okay! There are palm trees swaying in the cool breeze and coral reefs that attract all manner of luminescent wildlife. Perfect for a beach getaway in India.
Great for?
Spending quality time with friends and family or letting the sunshine send you into a deep, dream-filled slumber (please be careful not to burn though!).
Or if you feel the urge to do something more adventurous, why not try scuba diving and getting a closer look at the world that exists under the sea.
If that still isn't enough for you, then St. Mary's Islands are just a short ferry ride away. This cluster of four small islands, boasts some intriguing and strange geological formations, similar to those found at the Giant's Causeway all the way in Ireland! Popular activities, besides general exploration, include bird-watching or seeing what you can find washed up on the rocky shores.
---
Beach Getaway in Karnataka
If you're swayed by these beautiful beaches in Karnataka, check out the amazing hotels in the area to start planning your beach getaway. Search Expedia.co.in for beach resorts or budget hotes to suit your taste and budget.
[button style='blue' url='https://www.expedia.co.in/Destinations-In-Karnataka.d6049936.Hotel-Destinations' icon='entypo-suitcase' fullwidth='true'] Hotels in Karnataka [/button]
Featured Image Source: Infoayan