By Expedia Team, on September 26, 2016
French Luxury & Class: Best Hotels in Paris to Stay In
The iconic city of Paris is a top holiday destination. The city has an unmistakable style with so much to offer visitors. Along with iconic landmarks and a culture steeped in romance, the capital also has some truly fantastic luxury hotels, which combine France's signature style with service that's second to none. If you're doing a little dreaming of where you could stay in the city of love, here are our top 10 picks of the best hotels in Paris that you can actually stay in and experiencing luxury like French royalty. Get your nails manicured and the champagne chilled, these hotels are about top class and comfort.
The Best Hotels in Paris, France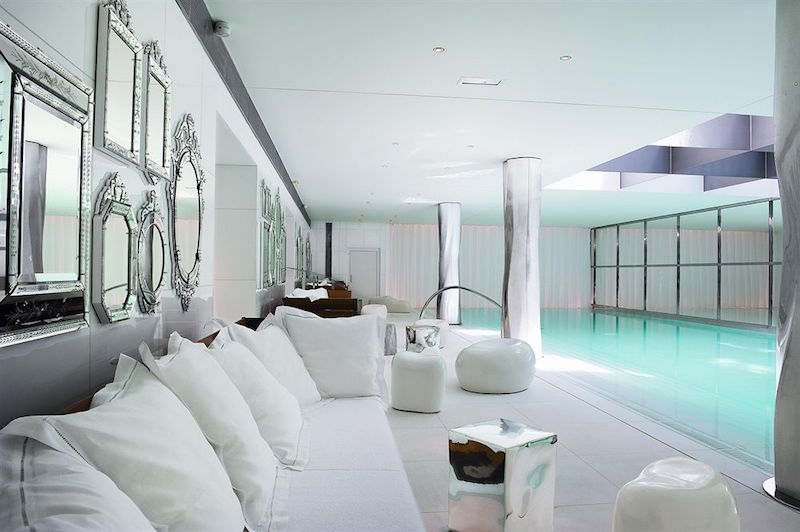 This Paris hotel is nestled in a quiet location close to the Champs-Elysées. It is a truly artistic establishment, featuring its own art gallery, art bookshop and cinema, along with an art concierge. As well as culture, there is relaxation to be found in the Raffles spa, with its serene 23-meter infinity pool, sauna and hammam.
You can also discover tranquillity in the hotel bar and eat in its Michelin star Italian restaurant.
The rooms are spacious by Paris standards, light and elegant. Real thought has gone into the aesthetics and the level of service is excellent. This is also a family friendly hotel. Its children's programme caters for all ages, from toddlers to teens, with activities within and outside the hotel.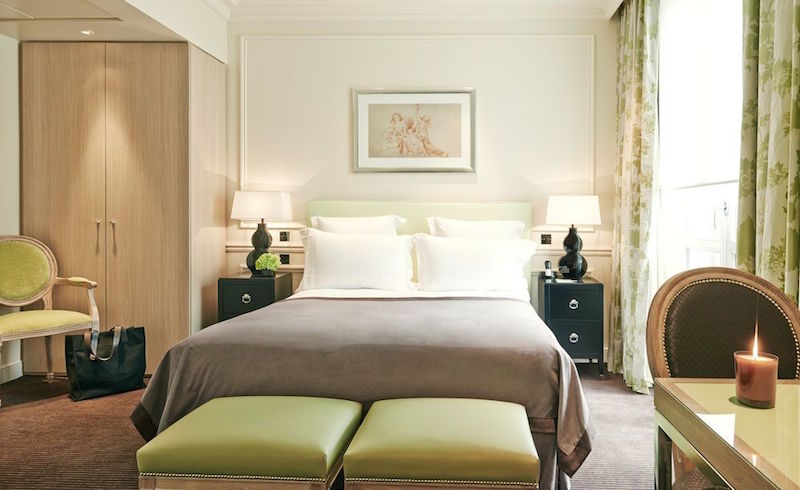 How about a luxurious hotel in Paris close to one of it's most iconic attractions? Boasting an envious location just steps away from the Louvre, you will be staying in one of the most exclusive districts of Paris. As you might expect, its interior design is light, modern and extremely elegant.
Guests can dine informally at the lounge bar or tantalize their senses with the food at the hotel's Le Lulli restaurant. There are also pampering sessions available at the spa, which includes a gym and beauty salon as well.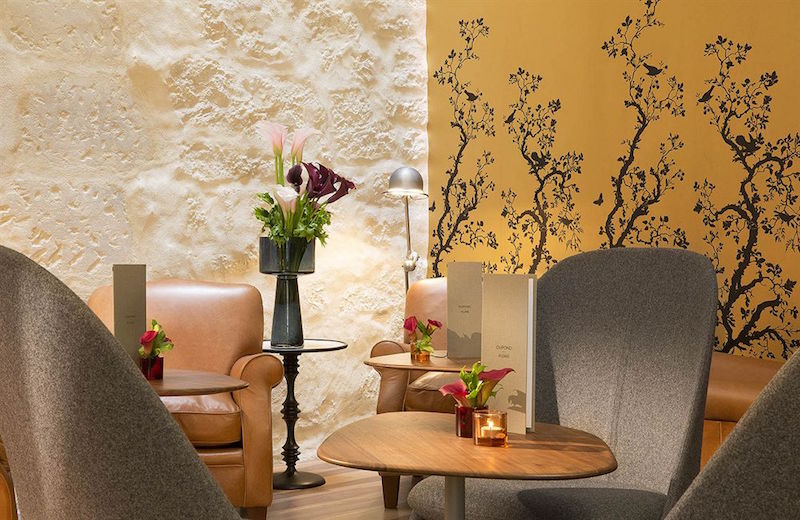 This small and intimate hotel is located in the Marais quarter. It creates a sense of secrecy, with its guest rooms carrying names such as Alias and Incognito. Rooms are modern and incredibly stylish. The staff tend to your every need, helping with chores like unpacking. You can even borrow an iPad from reception.
If you want a night away from the children, Hotel Dupond Smith is a family friendly hotel in Paris that can offer multilingual baby sitters too. They really have planned for everything, right down to the spare umbrella in your room.
You can't help but feel relaxed and rejuvenated by this level of care. It helps that, despite being nestled in the heart of busy Paris, the Hotel Dupond-Smith feels like a completely secluded spot.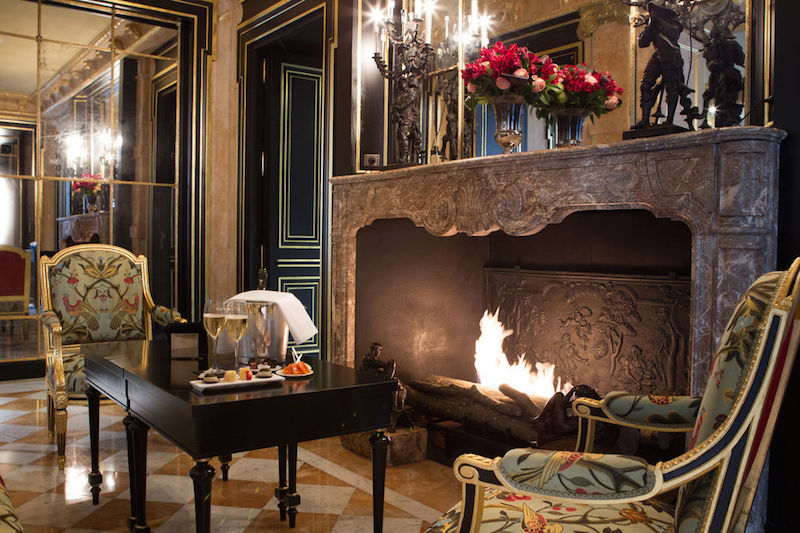 If you like a bit more character, next on our list of the best hotels in Paris is a boutique hotel. This is a sumptuous boutique hotel that offers a personalised service to every guest. The feeling of splendour is extended to its 19th century inspired interior. Guests can relax in front of marble fireplaces or in a grand library.
The guestrooms are large, light and definitely luxurious, and the spa treatment rooms are situated around a 16-meter indoor pool. The hotel's Gabriel restaurant serves contemporary French cuisine, and the gourmet tea is definitely not to be missed.
The hotel also offers modern apartments at a nearby site. These come with their own concierge service, valet parking and a housekeeper who cooks and runs errands for you. The customer is certainly king at this hotel, where the outstanding service will leave you feeling like royalty.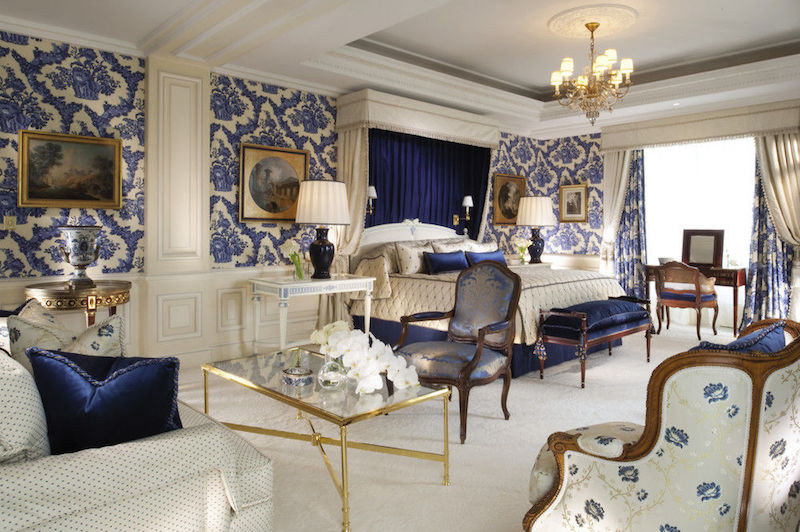 You know you're somewhere remarkable the moment you step into the hotel's lobby, with grand flower arrangements that are more like a living art installation. With an onsite pool and spa, this hotel feels opulent and stylish. If you like a classic, posh French flavour, this is one of the best hotels in Paris to offer just that.
The bedrooms are spacious, with a warm and welcoming atmosphere. It is more than worth making a reservation to dine in the V, the onsite two Michelin starred restaurant, as the food is exquisite in both taste and design.
The more informal dining in the The George will not disappoint either. The staff are friendly, knowledgeable and provide outstanding service.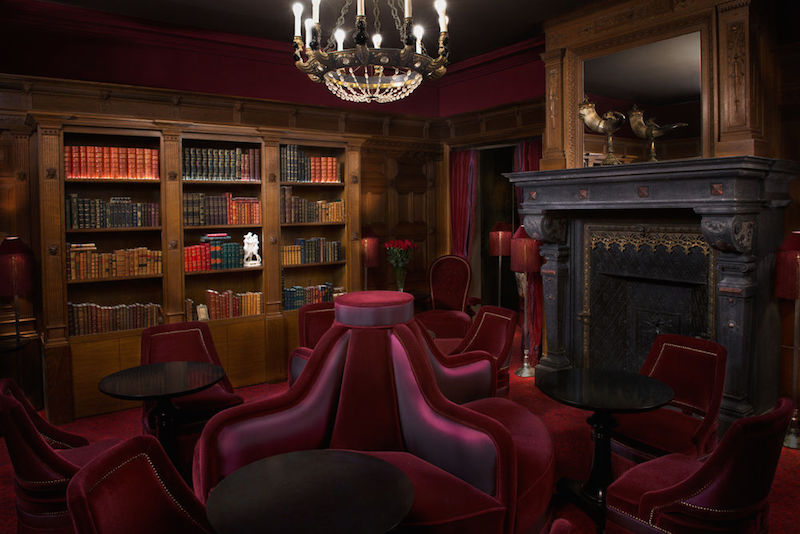 This unique, luxurious setting is really like nowhere else. From the breath-taking lobby to the huge headboard on your bed, style oozes from everything you set your eyes on. The reading room is sumptuously relaxing with its own bar. From breakfast to dinner, the quality of dining is exceptional.
The onsite 10-metre pool and spa is for the private use of guests when they request the key. It is not the largest pool, but the setting is like swimming at midnight, and you don't have to share the experience.
The truly pampered nature of your stay extends to a butler, in room massage and even game consoles or computers on request.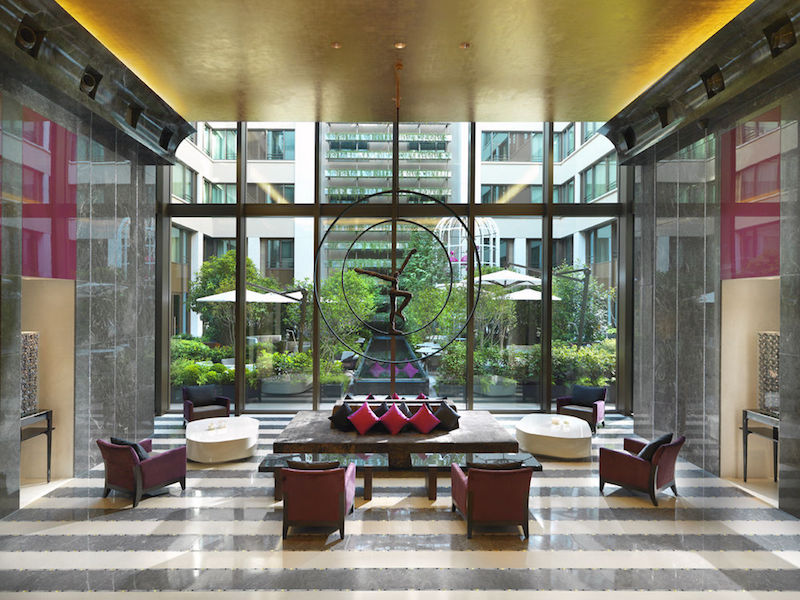 The Mandarin's style is a fusion of modern French elegance, Art Deco details and a flavour of the oriental. It makes for a stylish combination. The rooms are soundproofed and full of high tech touches. There are even TVs in the bathroom. The large spa offers an extensive array of facilities over two floors of the hotel.
There is a large pool, private spa suites and a well equipped gym. The hotel features an Avant Garde restaurant, the Sur Mesure, which offers a unique food experience in a pristine white setting. Additionally, the Camelia restaurant lets you dine in refreshing garden surroundings.
There is also food available at the exclusive Bar 8, ranging from street food from noon to 6pm, with gourmet Tapas available after, and an onsite cake shop, offering extremely decadent pastries and cakes from 11am to 8pm. Spoiling yourself is sinfully easy at the Mandarin Oriental hotel.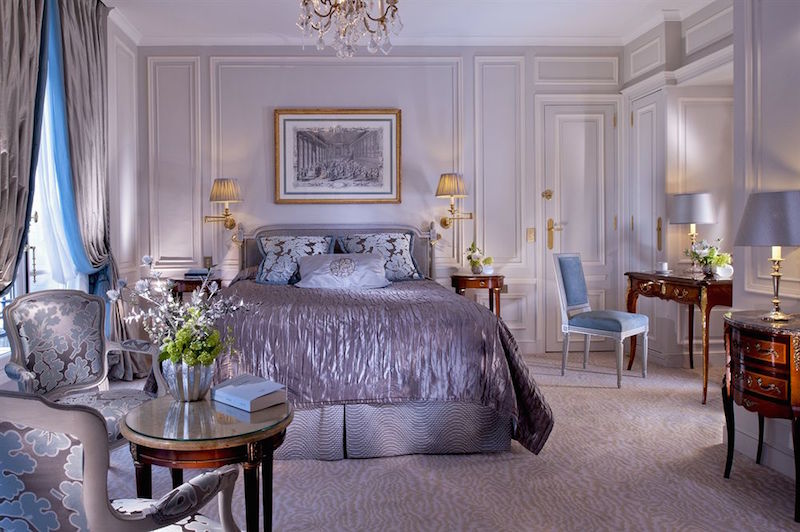 The Hotel Plaza Athenee is stylish and distinctive. The décor and interior design is chic and the Art Deco offering is truly stunning, with views of the Eiffel Tower from spotlessly tidy guestrooms. In the restaurants, even the ceilings feature crystals and chandeliers.
There is a wide choice of dining options, along with a spa, decked out with a well equipped gym, steam room and sauna. Treatments offered include relaxing massages, but what truly leaves its mark at the Hotel Plaza Athenee is the level of service. Thoughtful touches are abundant, personalised to your stay. The concierge strikes a quietly perfect note, delivering a friendly service with that Parisian character.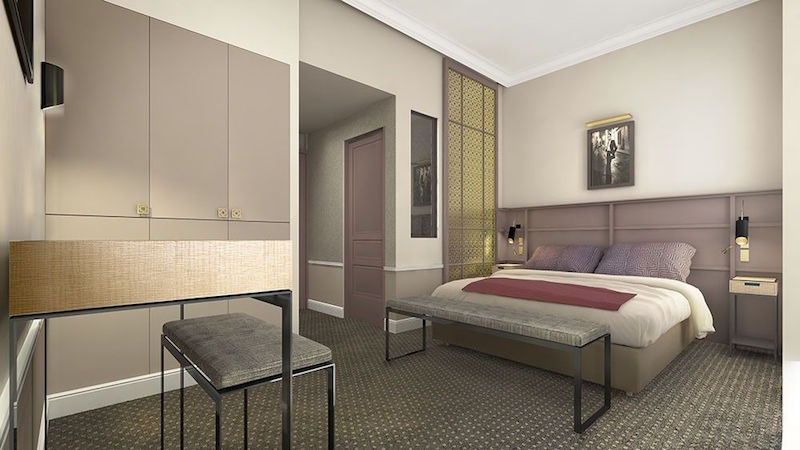 And to close off our list of the best hotels in Paris, is boutique hotel, Hotel de la Tamise. This small boutique 19 room hotel is close to the Louvre and fantastic shops and cafes, as well as the Tuileries garden. It is recently refurbished to high standards, with aesthetics that echo the feel of a 19th century mansion.
There is also a new hotel restaurant, which takes great pride in its pastries, which are carefully created by a renowned pastry chef. The Hotel La Tamise is not short on attention to detail, with even the wine being selected by experts to perfectly complement the menu.
This hotel further excels with a wonderful service that will make you feel like family.
[button style='blue' url='https://www.expedia.co.in/Paris-Hotels.d179898.Travel-Guide-Hotels' icon='entypo-suitcase' fullwidth='true'] Book your Paris hotel online with Expedia.co.in[/button]