By Expedia Team, on May 30, 2018
7 Best Indian Restaurants in London
The capital of United Kingdom, London, is a city of many cultures like all other major metropolitan cities around the world. This is of course reflected in the city's foodscape. And there, the flavours from Indian culture is one that stands out. Some would even say the national dish of UK is Chicken Tikka Masala! Even today, a massive chunk of the population in the city is Indian, so there is no doubt that there are some excellent Indian restaurants around. If you're taking a holiday to London and missing the spicy flavours of home, here are some of the best Indian restaurants in London that I recommend.

1) Dishoom Shoreditch: Feel Mumbai In London
For a taste of Mumbai's famous Irani cafes in London, Dishoom Shoreditch is the place to go.. The old style decor here has been made to resemble the Irani cafes, and the dishes you get here will definitely take you on a gastronomical tour of Mumbai. From unique Mumbaiya dishes like Eggs Kejriwal and Bun Maska to more popular ones like Samosas, this place has everything you need to experience a slice of Mumbai in London.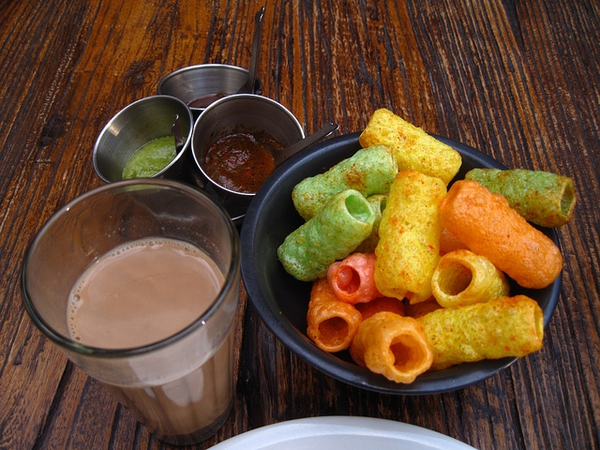 Typical Mumbai Snacks – CC by 2.0/surtr
2) Benaras Restaurant: Experience Modern Indian Cuisine
The brainchild of Michelin-starred Chef Atul Kochhar, this Michelin star restaurant serves delectable Indian dishes infused with British flavours.
Situated in the heart of the city, this place also gives you a chance to experience private dining with your close ones. The dishes here are as fancy as their names and my personal favourites are Jal Tarang and Bhangra Koliwada. The restaurant also features a lounge.
3) Cinnamon Club: Dine In A Library
Tucked away in a Grade 2 listed former library in Westminster, Cinnamon Club serves up the very best of Indian cuisine in London. From fish grilled to perfection to a wide selection of wines, this place creates creative combos to take you on an impressive gastronomic journey.
They also have a fantastic range of cocktails like Cinnamon Bellini. And specific menus for lunch, dinner, and Sundays so that you can never get tired of the dishes even on visiting them for the umpteenth time!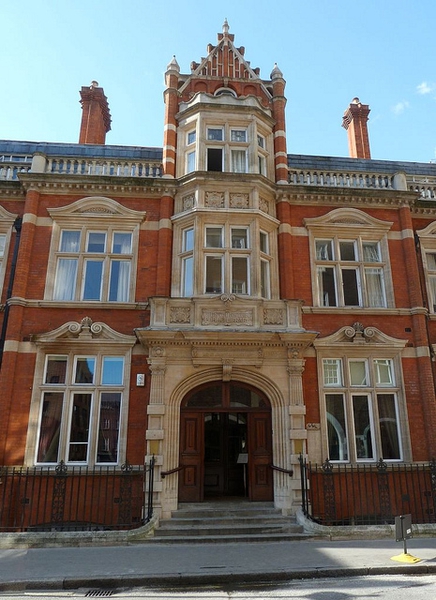 Cinnamon Club – CC by 2.0/JuliaC2006
4) Gymkhana: Experience Indian Gymkhana Clubs In London
Inspired by the age-old Indian clubs called "Gymkhanas", this restaurant gives a similar experience where people can socialise, dine and drink in an elegant restaurant. This Michelin-starred restaurant is indeed one of the best Indian restaurants in London with furnishings created specially to mimic the Indian Gymkhanas. You can sink into their plush sofas and enjoy some sumptuous treats like Chana Masala and Angoori Rasmalai!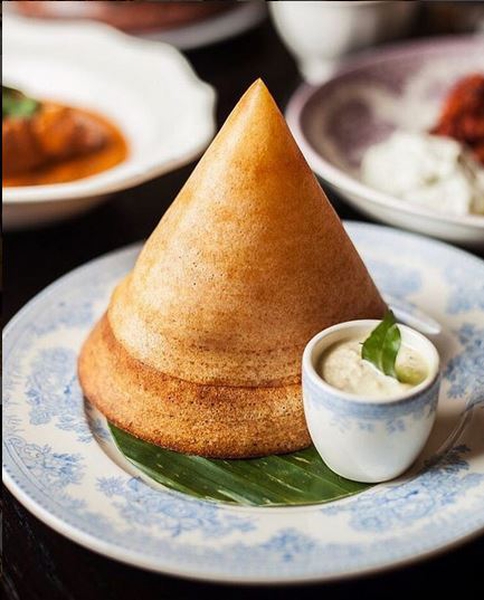 Dosa – @gymkhanalondon
5. Amaya Grill and Bar: Get The Best Of Indian And Oriental Cuisines
Located in the heart of Belgravia, Amaya Grill and Bar is a recipient of the prized Michelin star too! The open-grill kitchen and on-view salad bar add a sleek and friendly touch to the lavish interior.
The best part about this place is that their menu keeps changing, so you have something new to try out on every visit here. A few dishes stand out though; the Char-Grilled Aubergine is a favourite among vegetarians while Raan Mussalam is every non-vegetarians dream dish.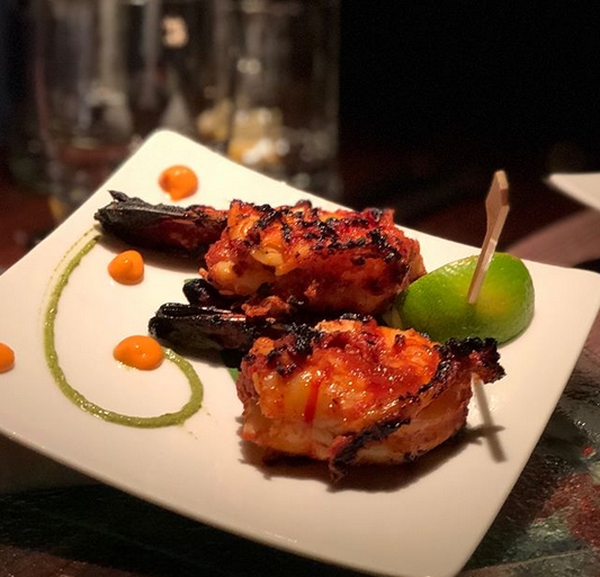 @the_fjr
6) Chettinad Restaurant: The Best South Indian Restaurant In London
As the name suggests, Chettinad Restaurant brings London the zesty flavours of Chettinad cuisine. The chefs hail from Chettinad village of the southern Indian state of Tamil Nadu, where this cuisine originated. Hence, they have the skills and experience to whip up authentic South Indian food.
This restaurant may not be fancy, but it wins its customers' hearts through the fantastic dishes. You simply cannot miss out on the traditional Rasam and the popular Poricha Kolli (also known as Chicken 65).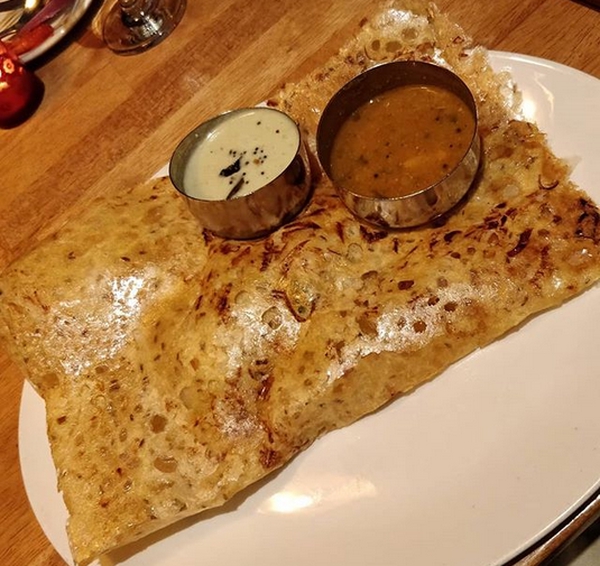 Dosa – @krishnaeatsfood
7) Chutney Mary: Dine With Live Music
Launched in 1990, this restaurant has come a long way to become one of the most well-known Indian restaurants in London. Glamorous ambience, stylish cocktail bar, courteous service, you name it, and they have it.
You can find all sorts of Indian food here — from the local food of each region to the spicy India dishes! Be it street food or succulent grilled dishes, all the recipes here are made to perfection. A selection of wines is also available along with the meals. The Pukka Bar at the restaurant serves tailor-made cocktails too.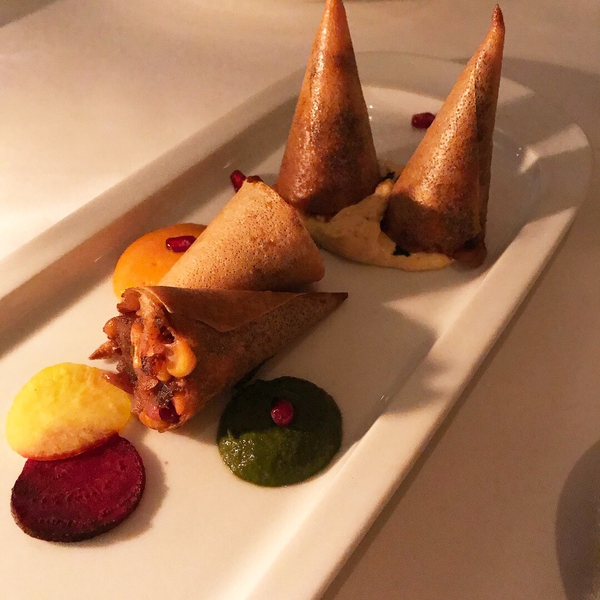 @noura_alba92

The Indian food scene in London by no means new, but it continues to grow and evolve. It has the hearty familiar flavours and lots of exciting new dishes to try which put a spin on the classics. It is a delight to try the all. For Indians visiting the city, he or she would never feel too far away from home.