By Expedia Team, on January 11, 2018
How to Spend Christmas in Croatia on A Budget
Christmas in Europe may sound like it will cause a severe bleeding in your bank account, but Croatia could save you from headaches. With many advent events and Christmas fairs spread across the country, there are at least one or two cities that suit your budget. We have listed down some of the Croatian towns with exciting Christmas line-ups for your last minute travel plans in December.
European Christmas on a Budget in Croatia
Zagreb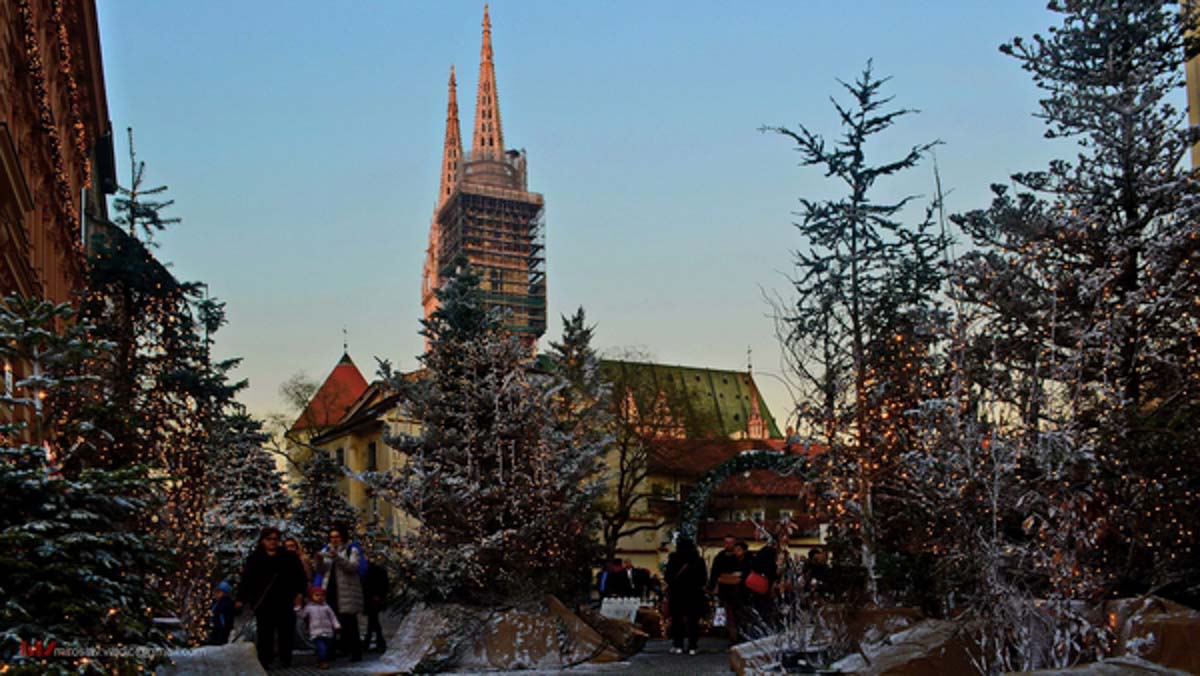 CC BY-SA 2.0 / Miroslav Vajdic
One city that you cannot miss while in Croatia is Zagreb, especially during Christmas! Zagreb Christmas Market has earned the title as the Best Christmas Market for the past two years. Every corner of the town is brightly lit with colourful LED lights and Christmas trees. One of the highlights in Zagreb Christmas Market is the open air ice rink at King Tomislav Square.
There are several discounts and promotions offered when you purchase a ticket to the ice park, so do check their website beforehand. If you are not into skating on ice, go "Fuliranje" (literally means fooling around in Croatian) at Strossmayer Square with your loved ones to catch free circus performances such as fire-eaters and stilt walkers. The lively atmosphere will definitely get you hungry but fret not because there are lots of local and international Christmas delicacies at almost all the squares in Zagreb. For your first Christmas experience in Croatia, you can't get a better Christmas mood than in Zagreb!
There are plenty of hostels in Zagreb that cater to the budget-conscious travellers. Funk Lounge Hostel is a great option, right smack in the heart of Zagreb.
Osijek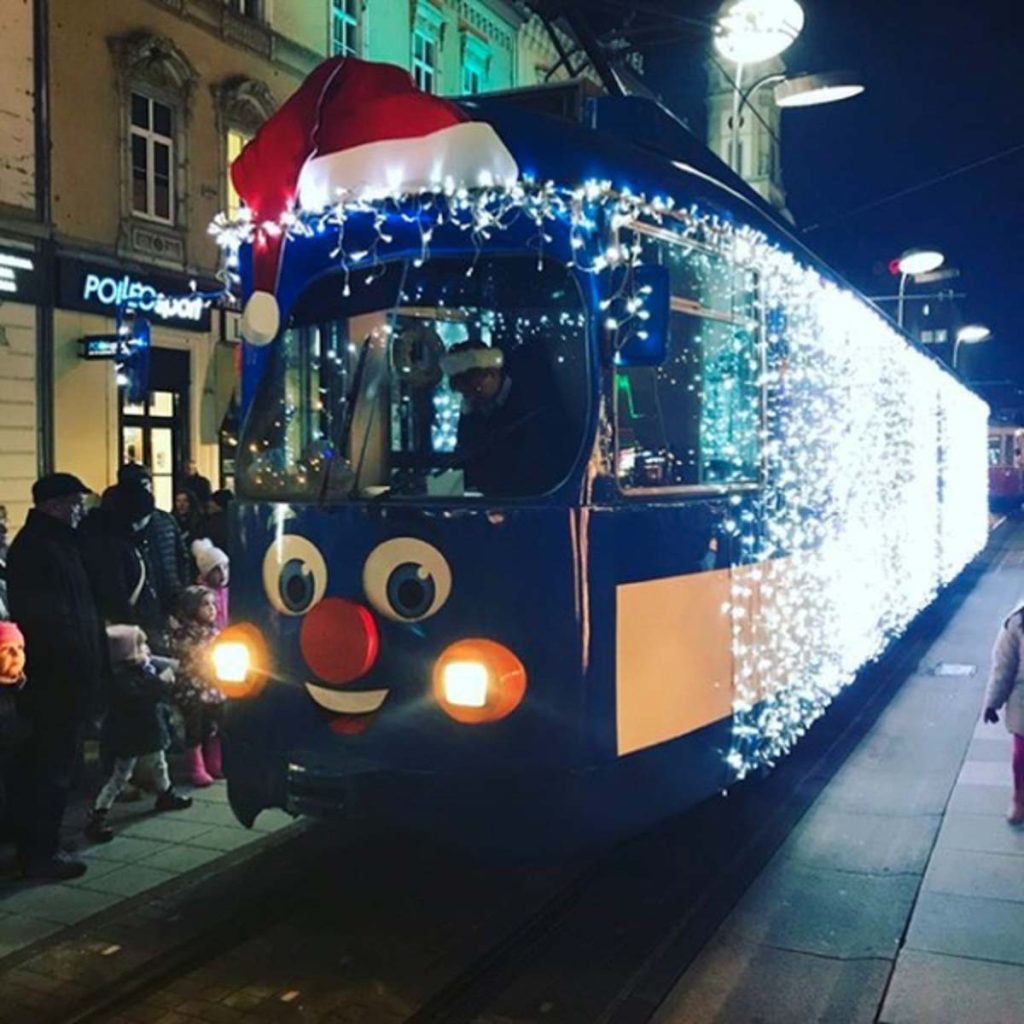 The oVly nR Christmas Tram at Osijek / @tevellynka
This year, Ante Starčević Square hosts the first real ice skating rink in Osijek around the fountain. Travellers looking for a romantic sight can catch on the paper lanterns festival at Osijek while kids will be more than happy to join the Christmas tram ride with elves. The tram is equipped with Virtual Reality technology that allows you to drive the tram virtually.
You will be able to smell mulled wines, and sweet cakes everywhere as the square is filled with Christmas goodies. Osijek offers a more peaceful and less crowded Christmas fairs as compared to Zagreb. Its laid-back ambience will surely bring you the nostalgia of childhood Christmas!
  @little_wanderer66
Zadar
Zadar is a favourite town for those travelling frugally in Christmas because of its annual Djir po gradu — meaning Djir around the City. It is a perfect opportunity for locals and tourists to indulge in the Christmas merry mood without breaking the bank. Restaurants in Zadar (who put up the Djir po gradu stickers) offer special prices for three-course meals for you to enjoy your Christmas dinner. To get a taste of Christmas in Zadar, don't leave the city without trying the local Dalmatian delicacies such as hot "fritule" pastries and dried cod stew. During this period, town museums also sell tickets and memento at discounted rates. Other free activities you can visit include street "klapa" concerts and living nativity scenes at the town squares.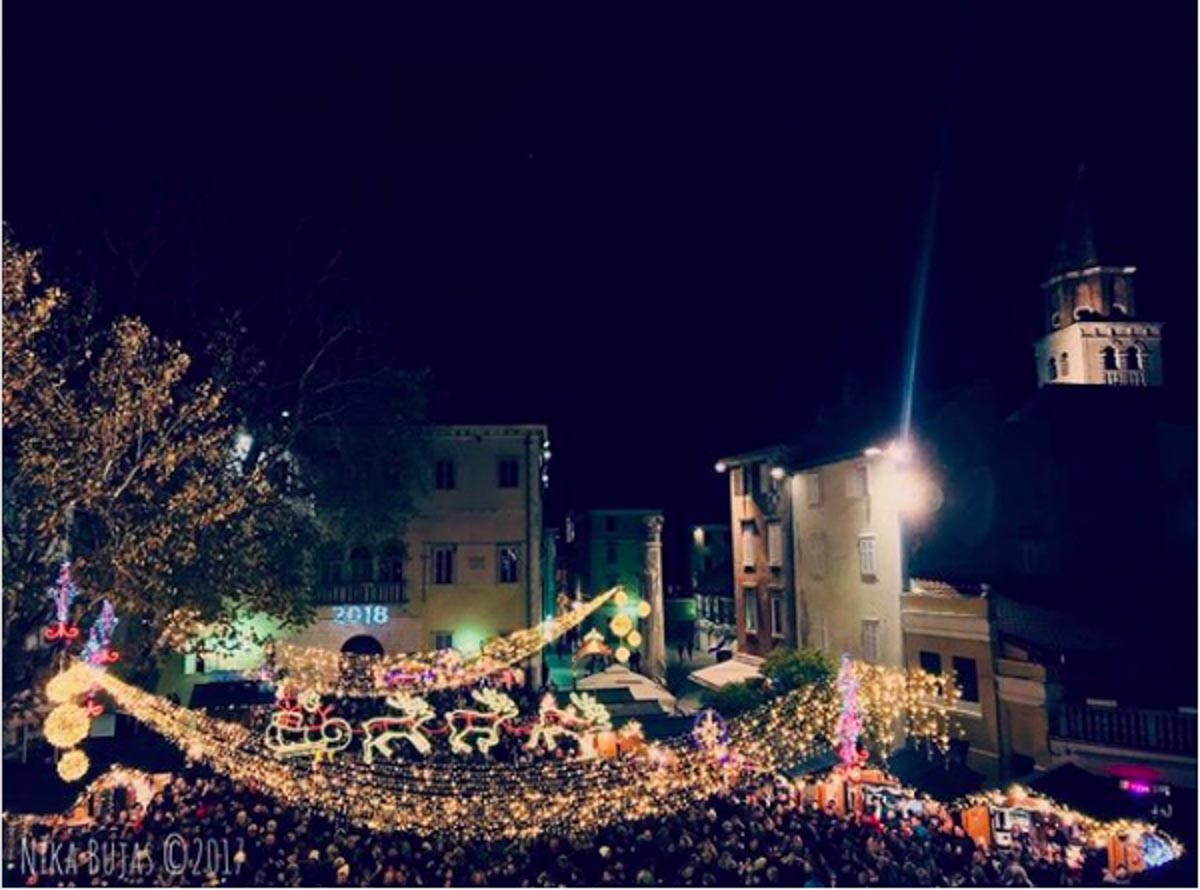 @nikacrnanikaa
Villa Irena is an affordable place to stay in Zadar with free internet and a decent location to popular tourist attractions.
Rijeka
 @oksanicaaa
The coastal city of Rijeka is popular for its music festivals and arts performances during Christmas. From singing and dancing to plays and magic show, Rijeka showcases both local and international performers to brighten the Christmas mood. Food lovers will enjoy spending some time in Rijeka because it has various gastronomical adventures lined up in December. Savour some cod, stew and chocolate-based dishes and pair them with a wide range of wines from Spain, Australia and Chile. Advent at Gradina this year will happen near Trsat Castle, whose wall will be colourfully lit until New Year. If you happen to travel with your tots, bring them to meet Santa Claus in his sleigh or to watch live nativity scenes at the square.
Istria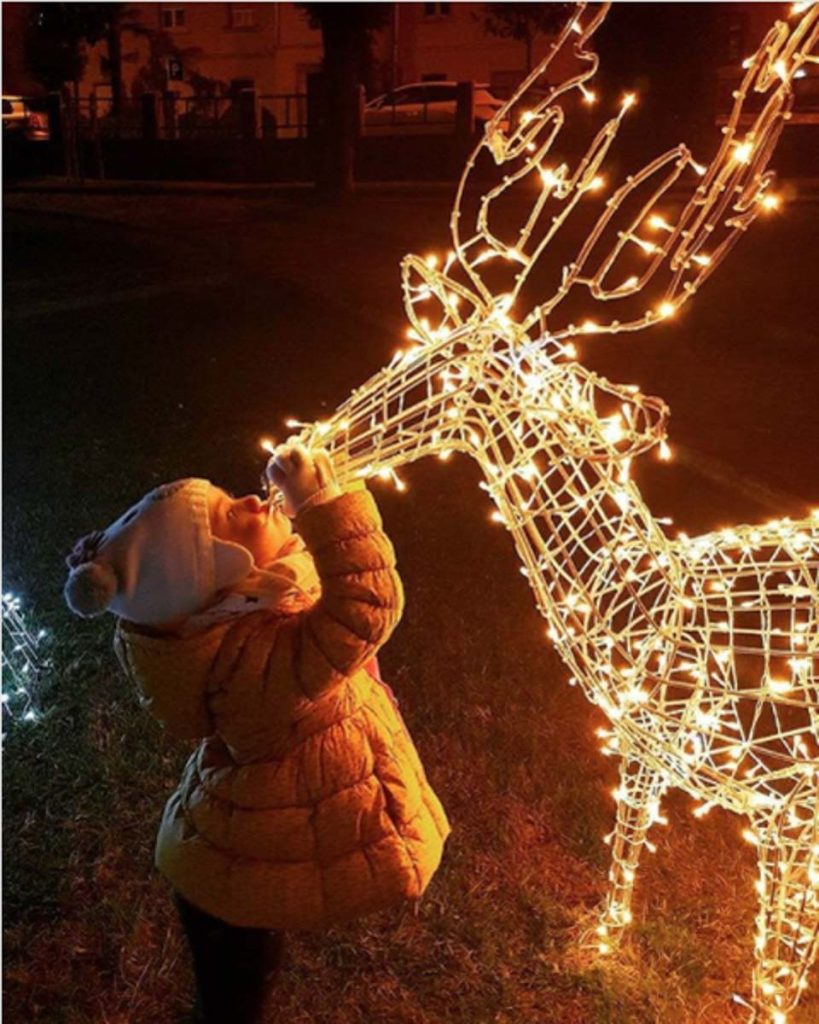 @lekaj.martin
Istria is an ideal place to avoid snow during Christmas. The coastal town has a warmer temperature, especially if you spend most of your time by the sea. Istria has packed lots of exciting workshops for adults such as Christmas wreath making and holiday candles making at Rovinj's Christmas Fair. Children have a special corner for themselves where they can meet Santa Claus and other magical creatures from Istria's folklore to get some presents. MeanPhwle, oireč-Parenzo offers a perfect Christmas getaway for many travellers with a huge selection of free performances and activities. Skate for free at the ice rink or catch some free concerts at Matija Gubec Square.
Going for a Christmas holiday to Croatia doesn't have to squeeze every single penny in your bank. Some tips are to avoid expensive cities (such as Dubrovnik) and to save on your accommodation. Croatia has a reliable bus network in the cities listed above, except for inland Istria (rent a car if possible!). Another fantastic thing in Croatia is the free dessert and liquor offered at the end of your meal at restaurants, helping you satiate your sweet tooth craving. Time to enjoy your Christmas in Croatia without a stress on your wallet!
[button url='https://www.expedia.co.in/Destinations-In-Croatia.d43.Flight-Destinations' icon='entypo-flight' fullwidth='true'] Check out Flights to Croatia [/button]