By Expedia Team, on September 21, 2017
48 Hours in Reykjavik
Reykjavik is the capital and largest city of Iceland with a population of just over 120 000 people. As far as European capital cities go, it is tiny – but that means that 48 hours in Reykjavik is enough time to experience this amazing city. So whether you have a quick stopover in Iceland, or starting off in the capital before doing the Ring Road, here are 6 things for you to do in Reykjavik.
Things to do in Reykjavik

1. Shop in Laugavegur Street
Laugavegur Street is the main shopping street in Reykjavik. If you are planning on doing any shopping in Reykjavik, this is the best place to do it. There are lots of trendy clothing stores, bars, cafes, and of course the obligatory souvenir stores! 
I managed to find cute little coffee coasters for back home, a few T-shirts, and a beanie with the Icelandic flag on it (I forgot to pack a beanie when I left home).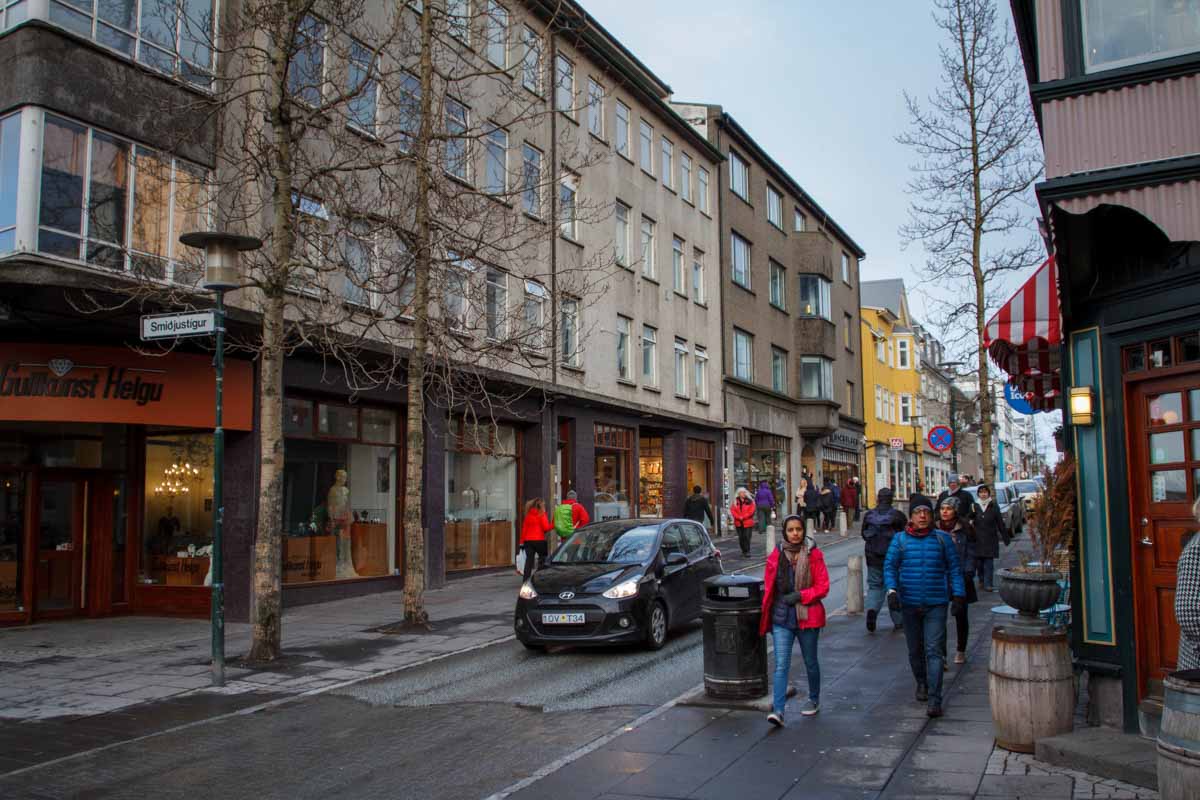 Laugavegur Street is the best place to do your shopping in Reykjavik / CC 2.0 / Gary J. Wood
If you are looking for a place to stay in Reykjavik near Laugavegur Street, then I recommended the Luna Apartments which are right in the heart of Reykjavik. The apartments are comfortable and within walking distance of Laugavegur Street and also Hallgrimskirkja Church. You can find more information on Luna Apartments and other hotels in Reykjavik here.
2. Visit Hallgrimskirkja Church
Hallgrimskirkja Church was designed by Guðjón Samuel in 1937 and inspired by the basalt rock formations common throughout Iceland. The church's bell tower is 74m high and a famous landmark in Reykjavik. I don't need to give you any directions to get there, as the bell tower can be easily seen while walking down Laugavegur Road.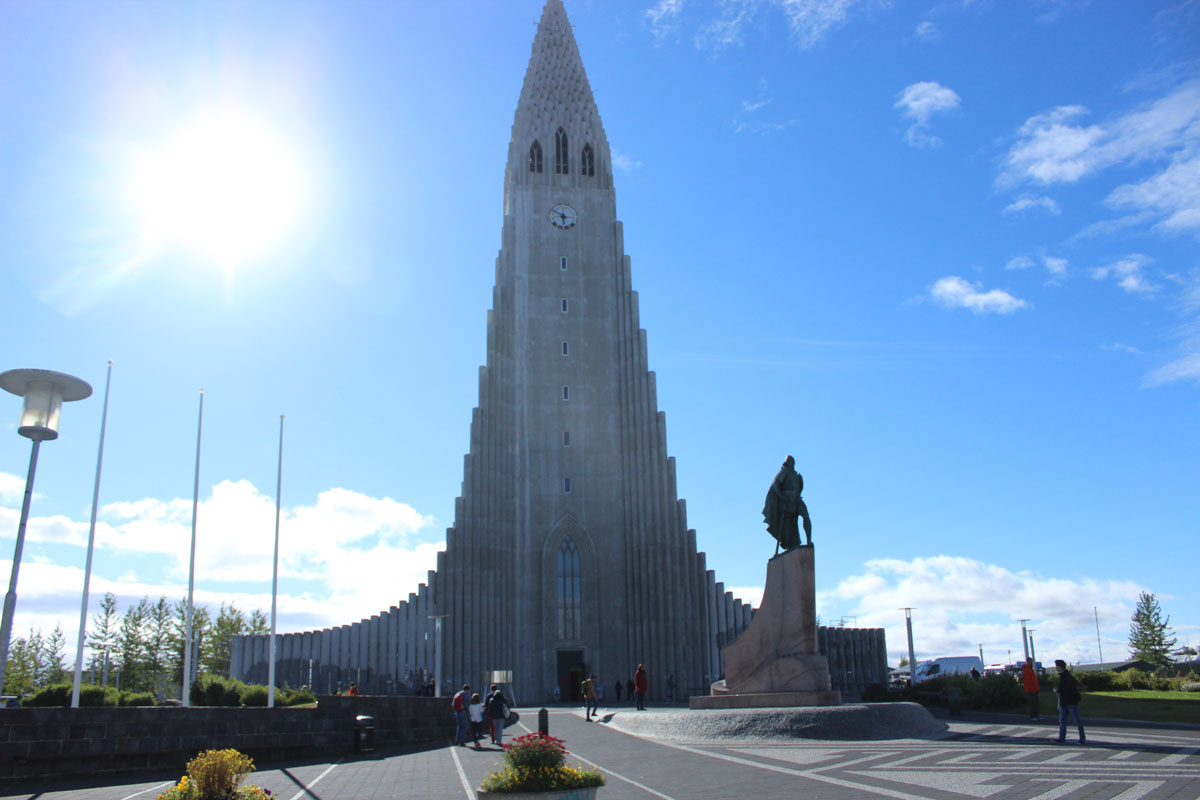 Once you have marveled at the church's architecture, you can pay a small fee (500 ISK for adults and 100 ISK for children) to take the elevator to the top of the bell tower. From the top, there are amazing viewpoints in all directions of the city!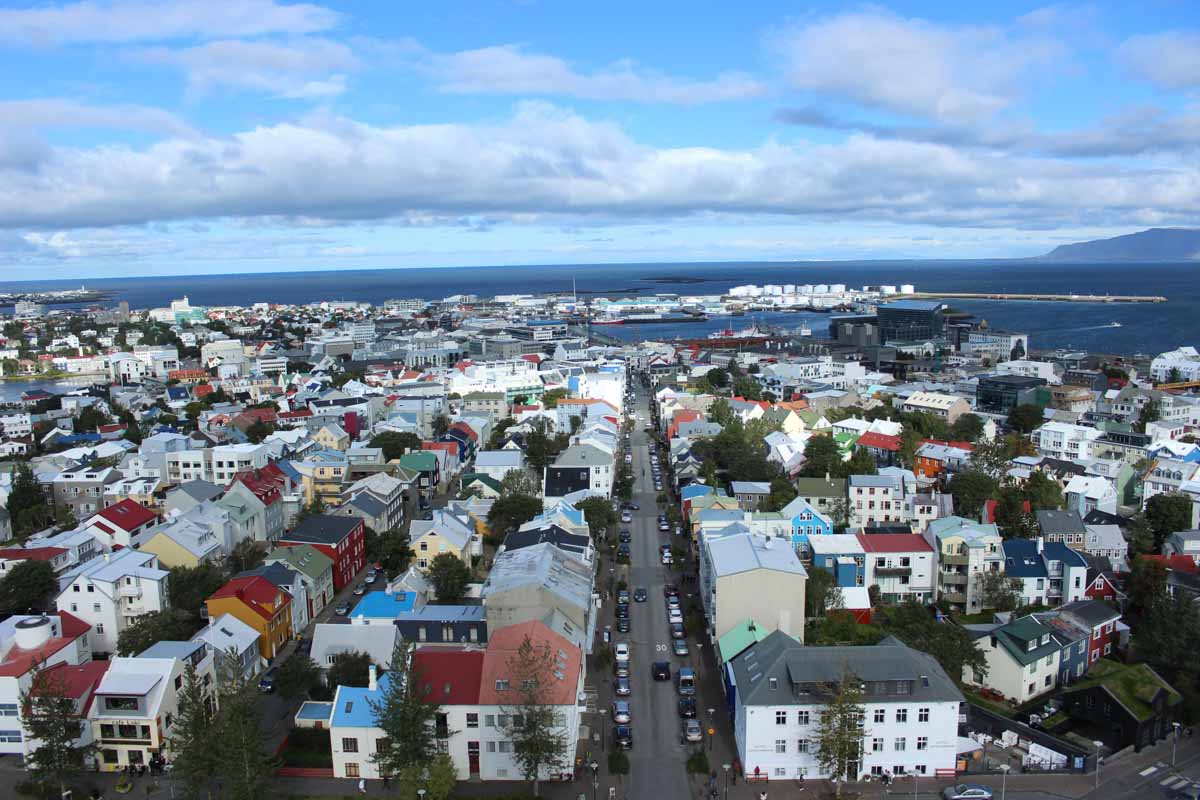 This is a pretty famous place to dine in in Reykjavik! Once you leave the church, you can get something to eat at Loki Cafe directly opposite the church. I had a smoked trout bagel and a slice of carrot cake, which was so yummy!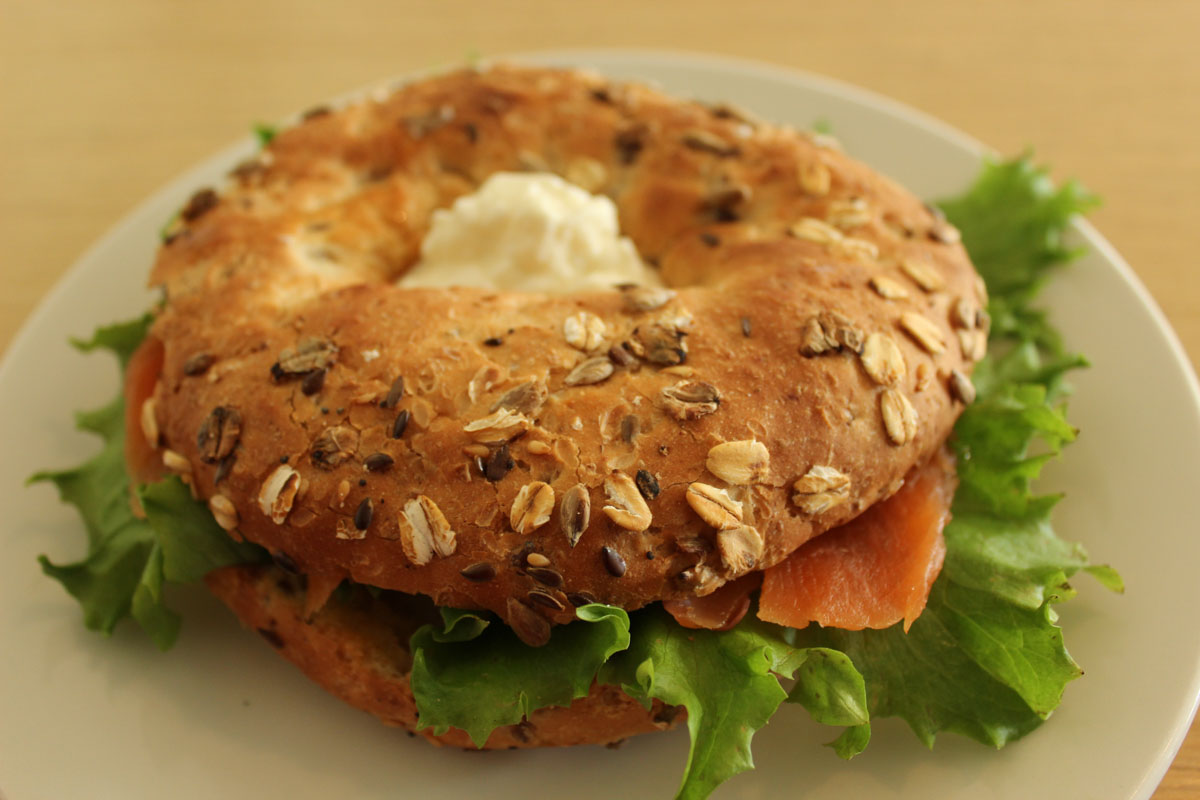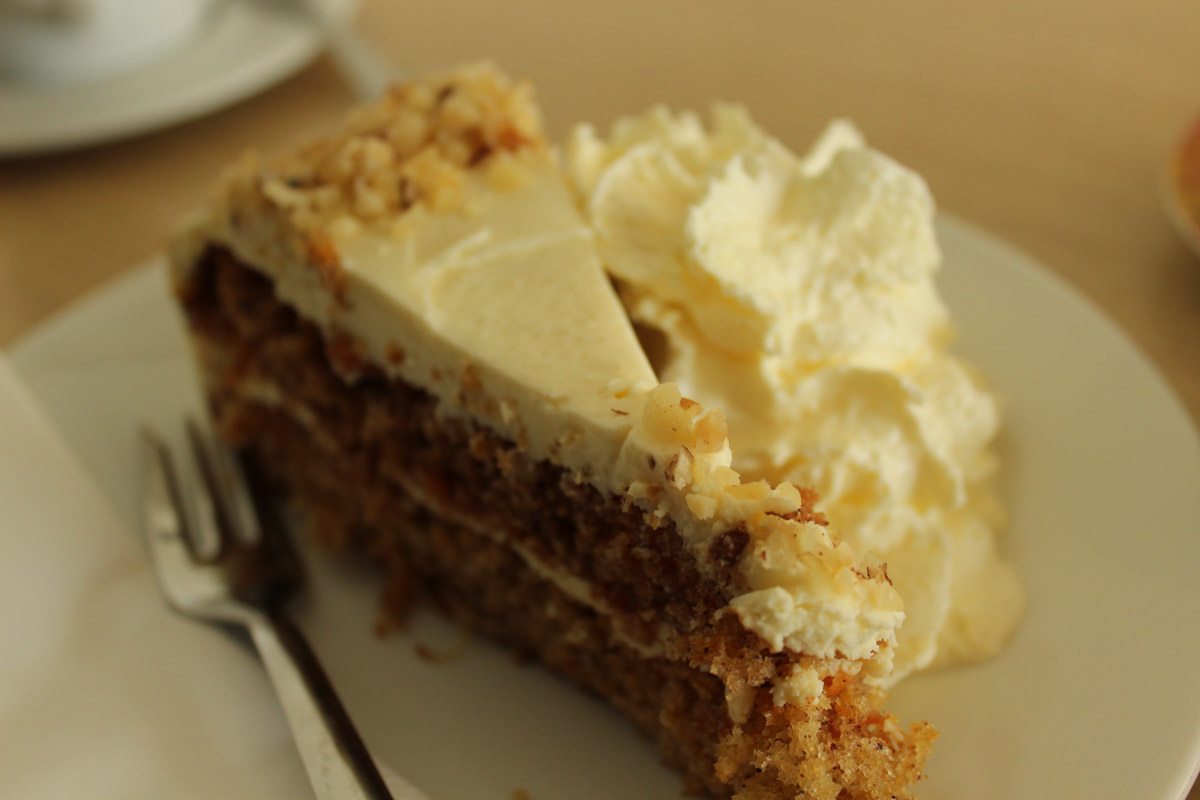 4. Try Hákarl (fermented shark meat)
If you are a real foodie or maybe an adventurous traveller, you can try a few bites of hákarl. Hákarl is shark meat that is gutted and buried for 6-12 weeks to ferment. Then it is hung to dry for several months until it has a high ammonia content. Celebrity chef Anthony Bourdain described hákarl as "the most disgusting thing" he had ever eaten! I personally was not crazy enough to attempt this, but if you are you will have bragging rights for sure!
5. Visit the world's only Phallological Museum
If you are in Reykjavik, then you have to visit the world's only Phallological Museum! The museum contains a collection of more than two hundred and fifteen penises and penile parts, which belong to almost all the land and sea mammals that can be found in Iceland. Your friends will be genuinely shocked when you start posting pics to your social media!
Opening hours: Every day 10 am – 6 pm. Admission is 1500 ISK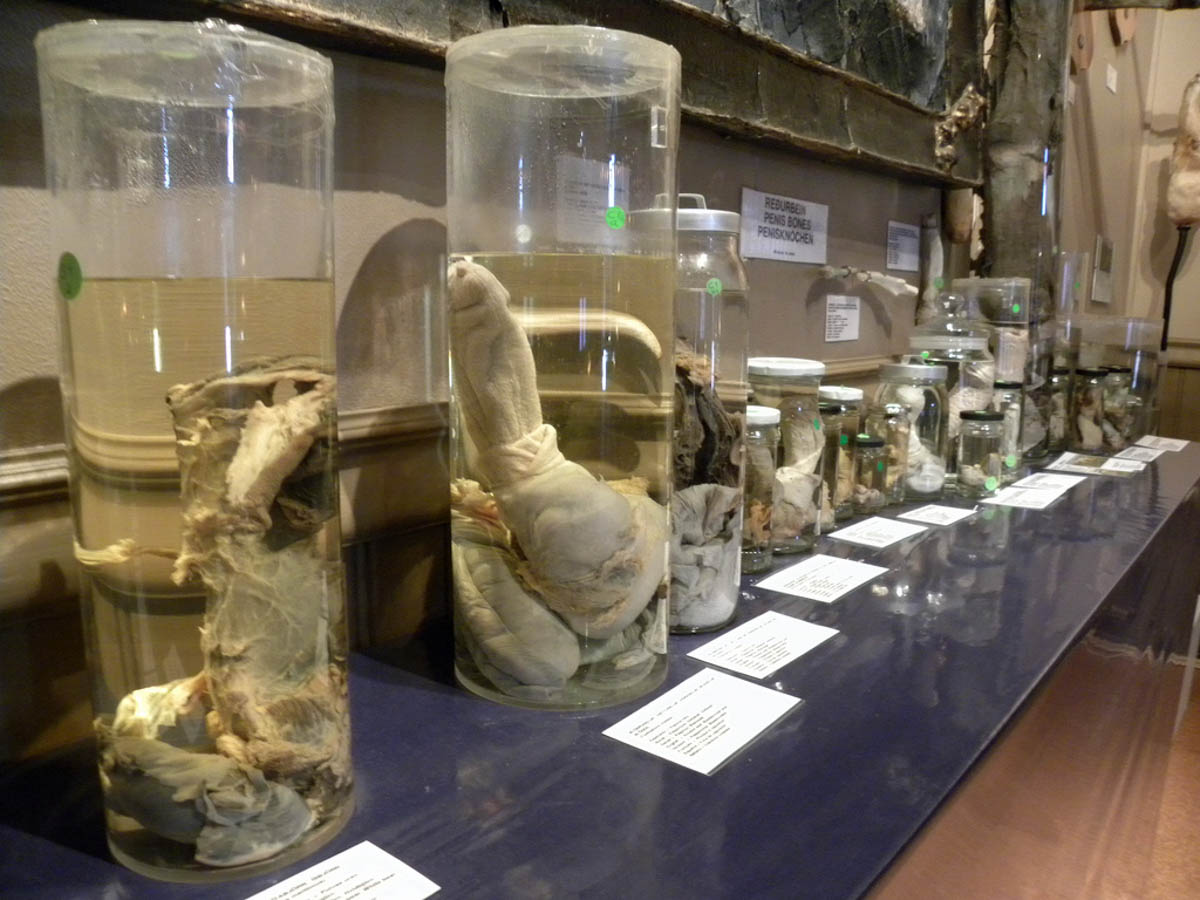 6. See the Northern Lights
The most brag-worthy experience if you are coming from Singapore would be to see the Aurora Borealis – more commonly known as the Northern Lights! Iceland is one of the few countries within the Arctic Circle, so if you travel at the right time of year, you may be lucky enough to see this amazing, natural phenomenon.
The best months to see the Northern Lights is from September to about the end of April. The summer months in Iceland are not suitable as the skies are not dark enough for the lights to be visible – so consider this when planning your trip.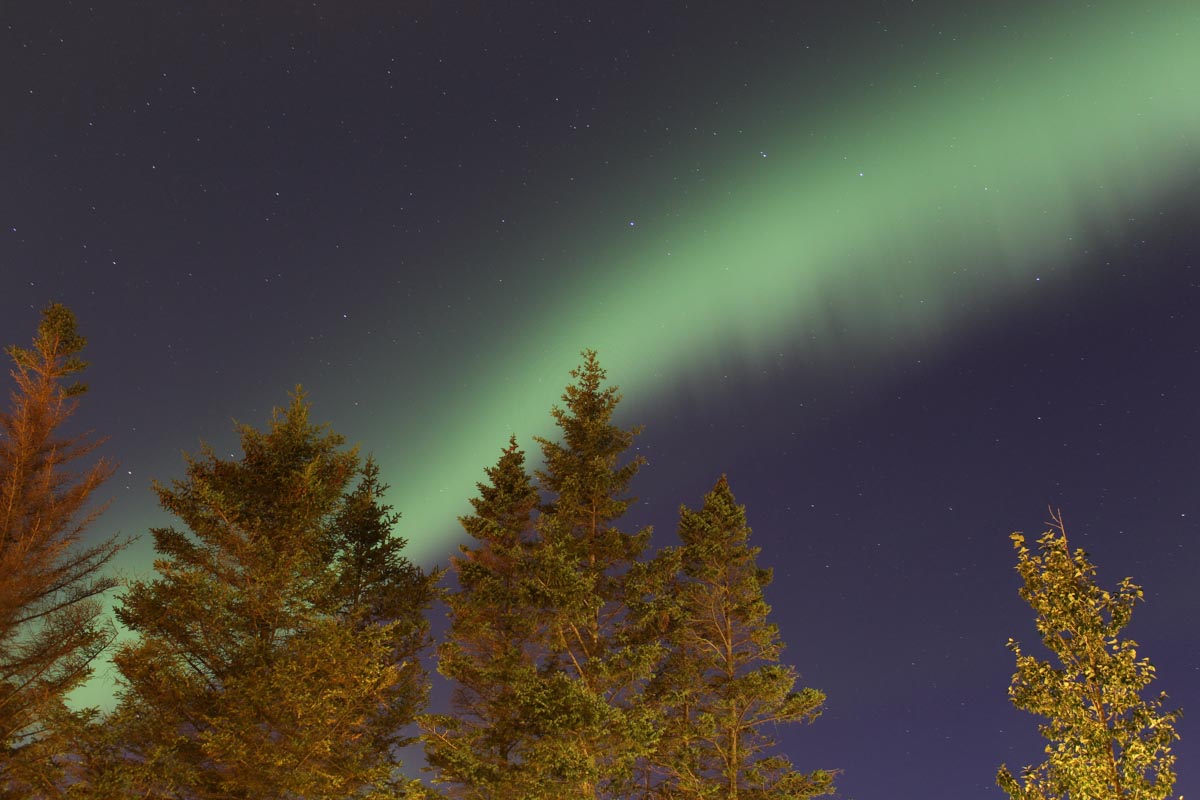 I visited Reykjavik at the beginning of September 2016 and was lucky enough to have Aurora activity on one of my nights there. I literally stood outside of our hotel and saw the lights waving over some trees! There are also guided tours which head out to sea to get away from the city's light pollution. If you prefer a guided tour, you can sign up at the Reykjavik information office or book online.
Reykjavik has a huge range of accommodation to suit different needs of travellers. For your short stay there, I would recommend Apartment K for its strategic location, comfortable rooms, and colourful contemporary designs. It was close the Cathedral, Parliament House, and those places I have mentioned above — so it's just perfect for your short stay!
That concludes my 48 hours in Reykjavik and 6 things to do. It is incredibly easy to fall in love with the tranquil city for its beautiful scenery and man-made spots. Just make sure you have prepared most of your travel needs beforehand — your itinerary, accommodation, tour guide, etc. — to save you from the headache of arranging things on the spot! Ready to conquer Reykjavik?