By Expedia Team, on March 13, 2018
Life Behind the Valleys and Mountains of Lachen
Located in the north-eastern Indian state of Sikkim, Lachen is a town situated at an elevation of 2750 meters. Promoted as a tourist destination by the state government, this tiny place usually gets ignored amidst the major attractions of the state like the capital – Gangtok.
I got a chance to visit this undiscovered gem and boy was it a fantastic trip! The tranquility of the place and the beautiful surroundings simply blew me away and took me into a world of my own in the arms of nature. Here is the itinerary that I followed to explore this natural paradise.

8 AM: Breakfast at Ingredient Resto-Bar 
Lachen hardly has any restaurants and so you've to mainly rely on either your hotel or the handful of restaurants that offer food here. Ingredient Resto-Bar serves good breakfast and I loved to have a hot cuppa tea in this cool climate and it really rejuvenated me to kick-start my day.
9 AM: Head off to Yumthang Valley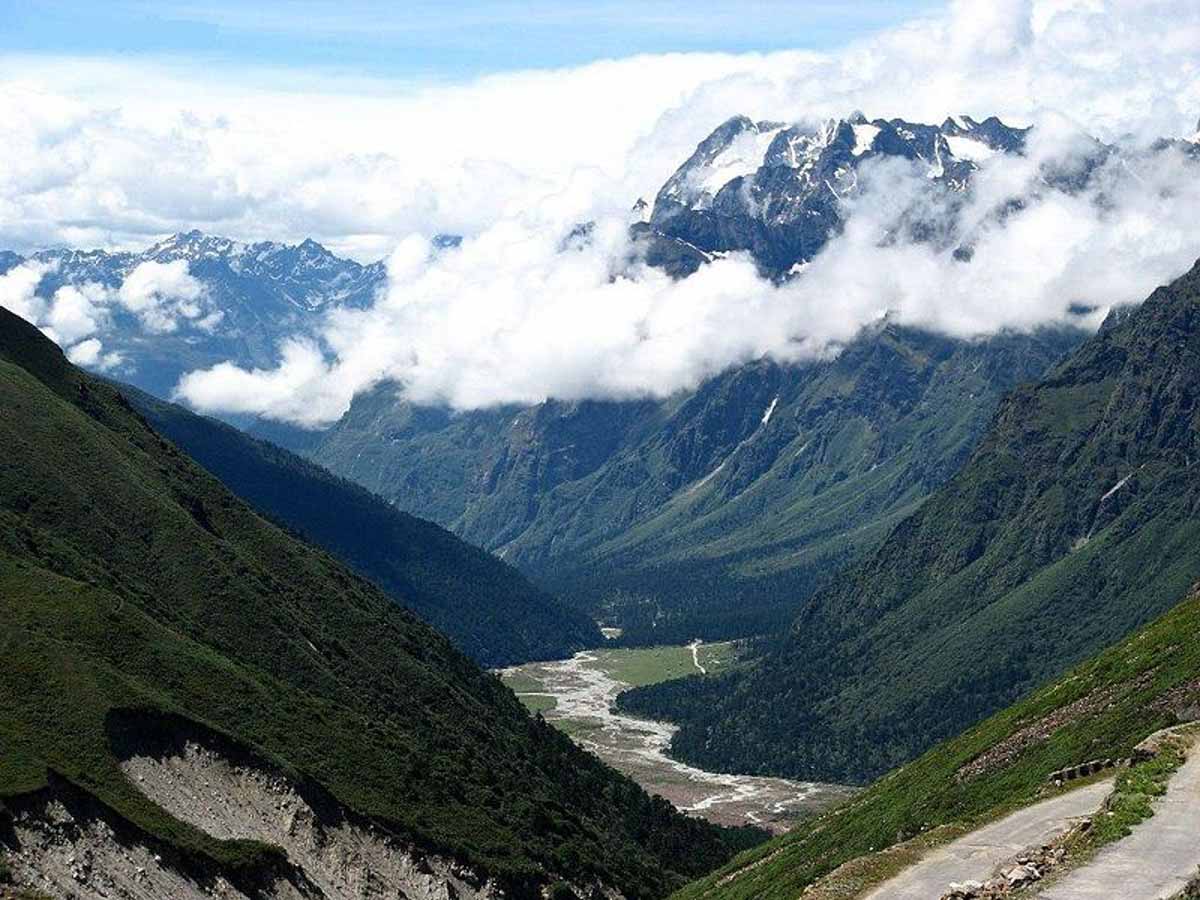 CC by 2.0 / Joginder Pathak
This beautiful valley blooms up in spring and is also known as the Sikkim Valley of Flowers sanctuary. A river zig-zags through the valley, and I could see snow-capped mountains shrouded in clouds from here in the background. The trek to the base of the valley was fun, and the crystal clear water of the river was refreshing as well!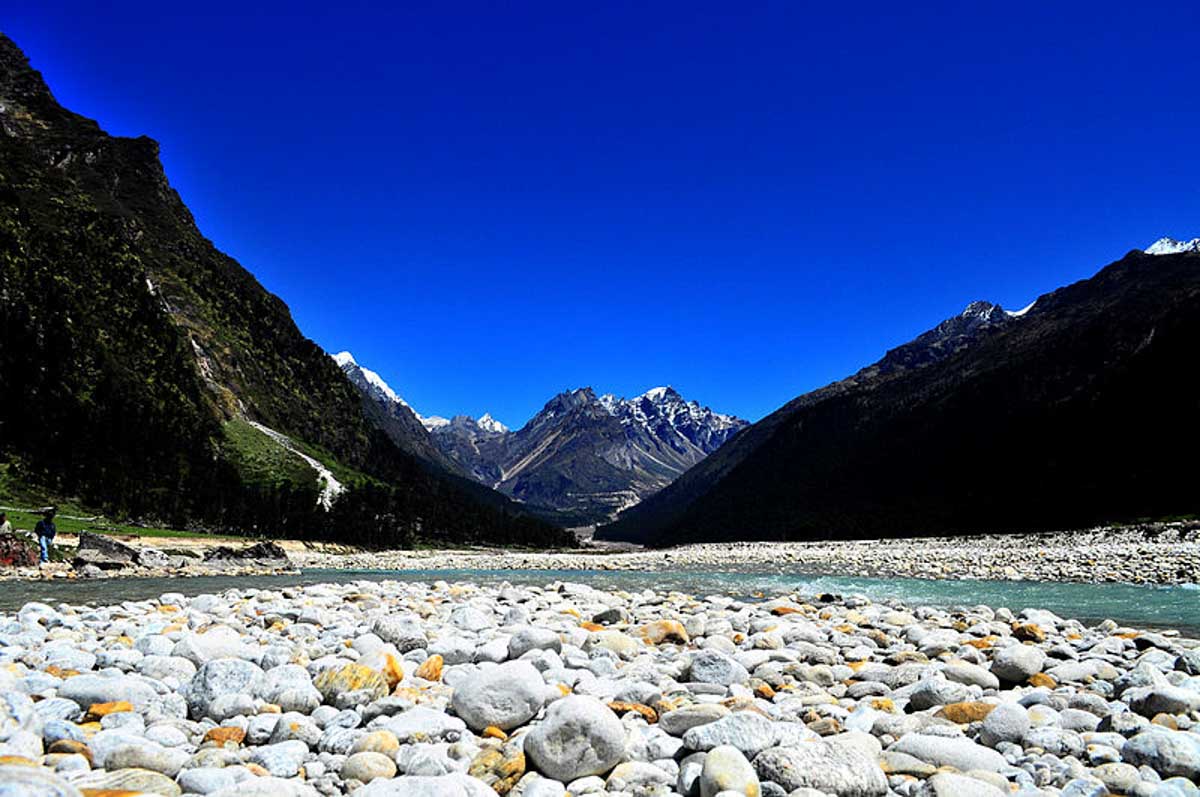 Yumthang Valley / CC by 2.0 / soumyajit pramanick
3 PM: Visit Shingba Rhododendron Sanctuary
As a nature lover, I absolutely loved my visit to the Shingba Rhododendron Sanctuary. This sanctuary is located in the Yumthang Valley.
With more than 40 species of rhododendrons in the entire park, this place was like heaven on earth. The birdwatcher in me got excited too on seeing the numerous bird species here like the Wood Snipe. Don't forget to carry your long range lens when visiting this region!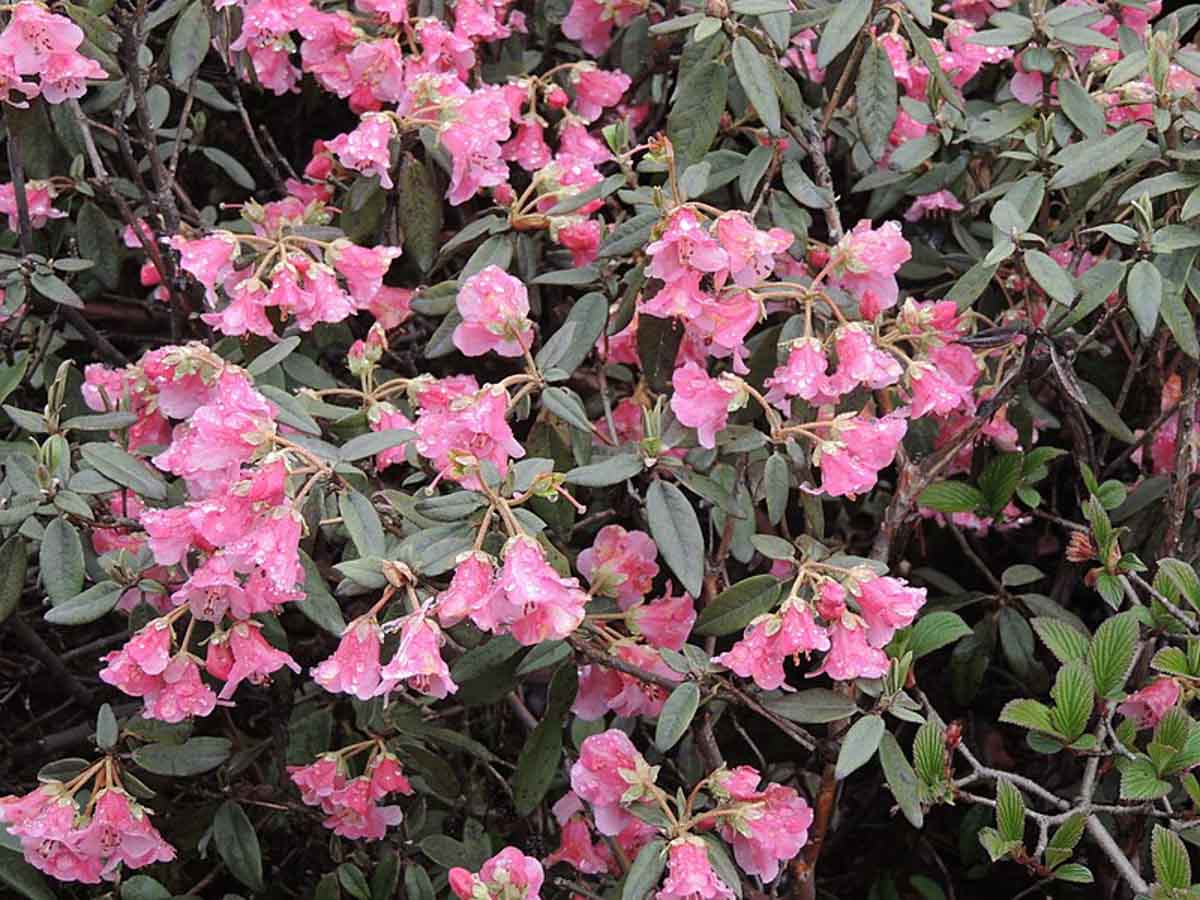 Rhododendrons / CC by 4.0 / Source

8 AM: Lachen Monastery
This monastery is more than 150 years old, and it gave me some incredible views of the surroundings and the village nearby. Colourful prayer flags and wheels with inscriptions on them made it very lively place and instilled a sense of tranquillity. It houses the statue of Guru Padmasambhava, the guru after whom the Gurudongmar Lake is named, too. A walk on the ground facing the monastery gives some spectacular views of the valley.
12 PM: Lachung Monastery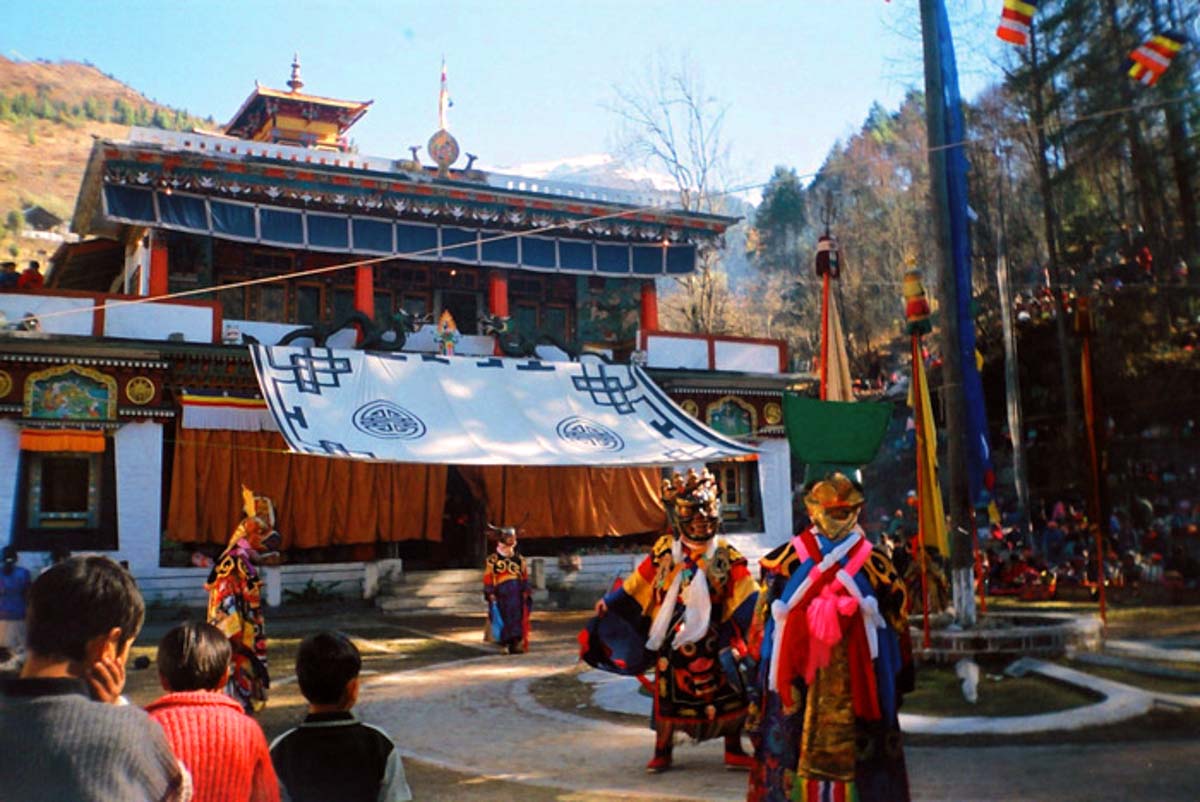 CC by 3.0 / Nischalp
Established in 1880, this monastery is situated at the height of 3000 meters and is located near the confluence of Lachen and Lachung River, which made it an ideal location for a peaceful trip. The beautiful backdrop of mountains and forest along with serene silence made it a great visit. This monastery also has the Gompa Dance every year.
2 PM: Head off to Chopta Valley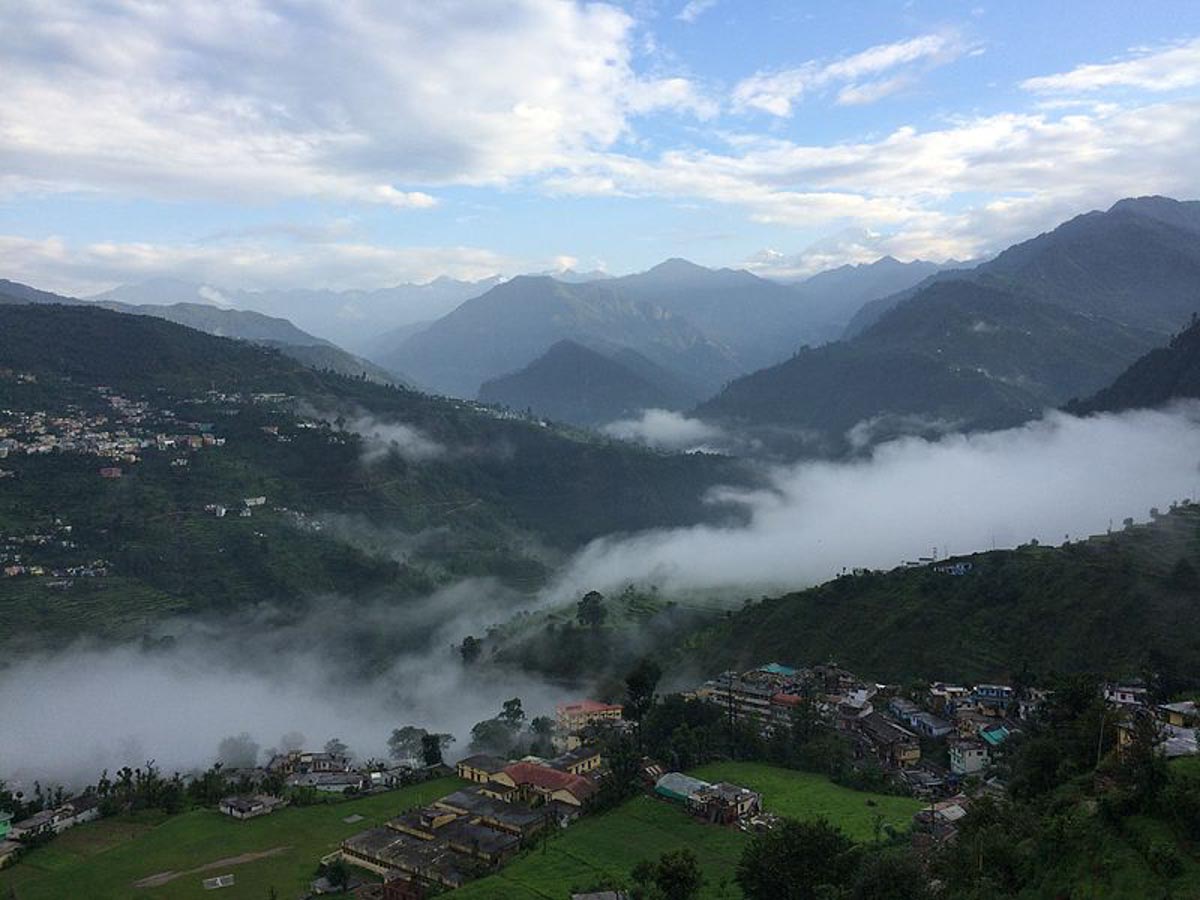 Chopta Valley – CC by 4.0 / Sorabhsolanki
Located at an altitude of 4000 meters above sea level, this valley was chilling and had some towering alpine trees. I could see a variety of orchids and rhododendrons here along with a number of rivers crisscrossing through the valley. The snow-capped mountains here are picture perfect as the background to lush alpine forests. Tiny villages around can be seen from the heights as well.

8 AM: Make a visit to the Gurudongmar Lake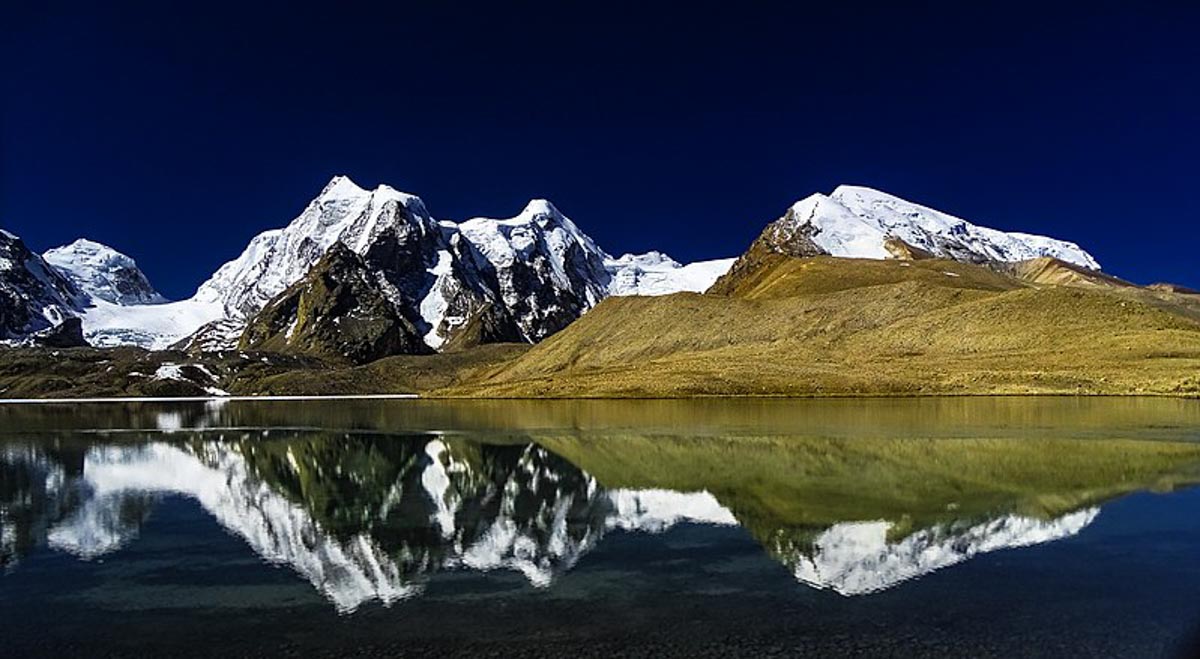 Gurudongmar lake – CC by 4.0 / Rajbhaskar227
Situated at a staggering elevation of 5430 meters, this is one of the highest lakes in the world and is considered sacred to both Sikhs and Buddhists. The drive to the lake was on a rugged road, and I could spot loads of rhododendrons on either side of the road. Still, the water of the lake almost appears as if its frozen with snow-capped peaks all around.
It has crystal clear water, and I could see the bed from the surface! I was also lucky enough to spot Yaks and blue sheep here. The lake remains frozen during winter months.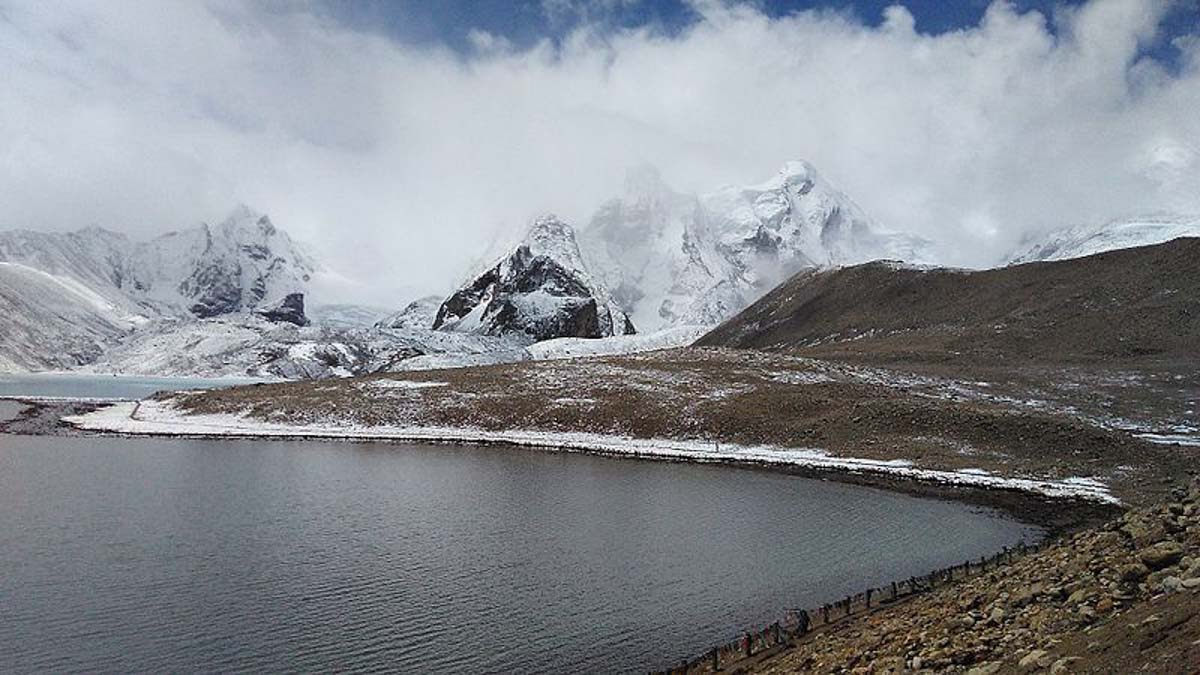 CC by 4.0 / Alv910
Lachen is not a very extensively explored destination in north India, and this makes it an untouched gem of nature. This is one place that takes you right into the cradle of nature, and that's what sets it apart from the rest.
[tabs]
[tab title="Best Time to Visit" icon="entypo-sun"]The best time to visit Lachen is during the summer months when the temperatures are moderate between March and June.[/tab]
[tab title="Where to Stay" icon="entypo-suitcase"]You could stay in Gangtok and enjoy the cool weather at Mayfair Spa Resort and Casino or New Castle Hotel.
[/tab]
[tab title="How to Reach" icon="entypo-address"]Lachen is located at 120 km from Gangtok and the only way to reach here is by road. Gangtok is connected to Delhi by a train.[/tab]
[/tabs]
CC by 4.0 / Robin S Kishore