By Expedia Team, on August 26, 2015
10 Fabulous Luxury Hotels in London
Visiting London can be daunting; the hustle and bustle of the busy central streets and navigating the disorientating London Underground. But there is so much to enjoy, after a day of exploring what is undoubtedly one of the greatest cities on earth; you need to be able to feel at home in your hotel. Bearing that in mind we have drawn up a list of our favourite luxury hotels in London. A stay at any of these supreme hotels will be one of your favourite memories from your stay in London.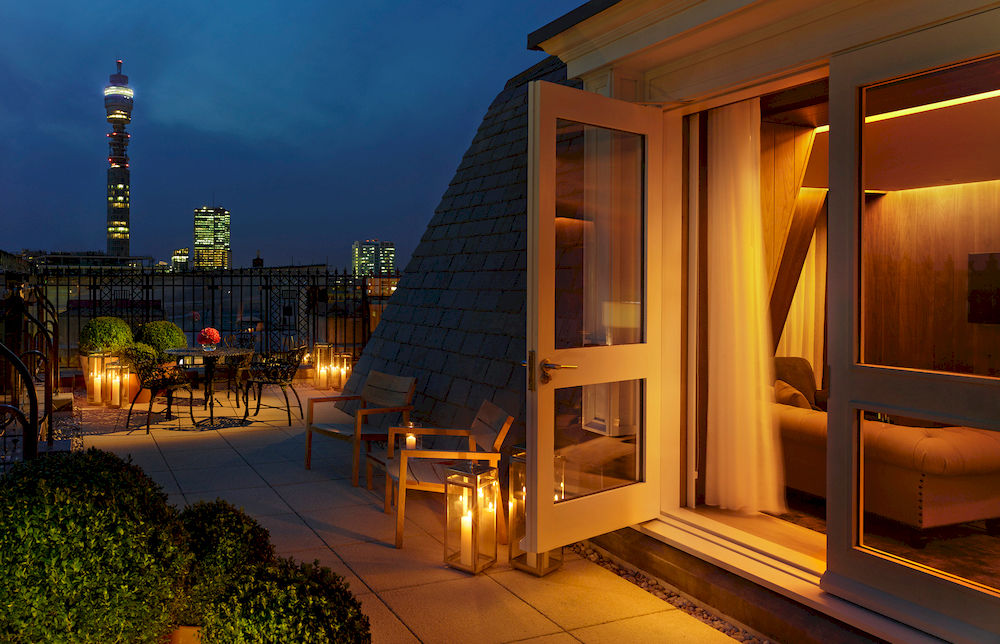 This ultra-stylish hotel is renowned for its fantastic interior, this is a taste of modern luxury and will not disappoint. The hotel prides itself on the art that can be found scattered all over the building and the unique pieces located in every room.
The rooms feature classy walnut or oak wooden panelling and terrifically suave furniture which are expertly matched to the individual style of each room. To top it all off the restaurant here is run by Jason Atherton; a Michelin star winning, celebrity chef.
Best Suited To: The stylish traveller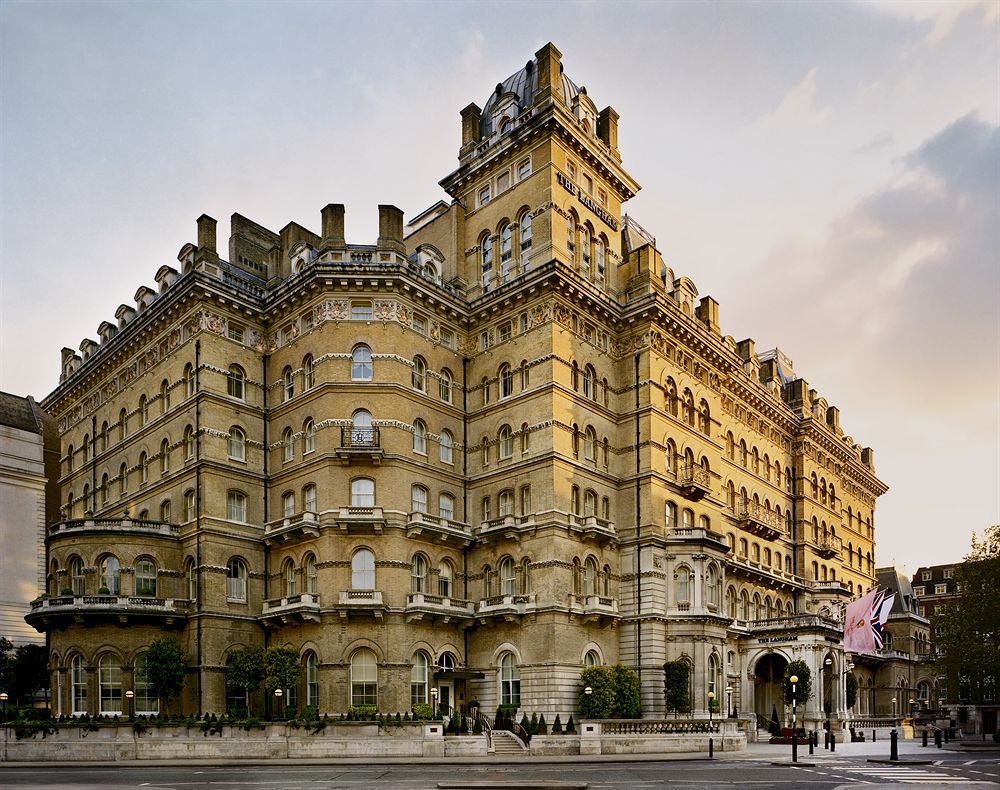 This hotel is world famous and has an incredible history; a real favourite for the British, both James Bond and Sherlock Holmes have visited. Not only has this hotel been stayed in by dignitaries and other famous people, but it has also been an influential historical landmark. Sir Arthur Conan Doyle and Oscar Wilde met the editor of a magazine here and were both commissioned to write stories for the magazine; thus The Sign of Four and The Picture of Dorian Grey were born.
Rooms here are as grand as you would expect and give a real sense of English refinement. Pure white is the prevalent feature in the rooms with gold trimming defining the style. This hotel emanates class throughout.
Best Suited to: Those wanting to bask in history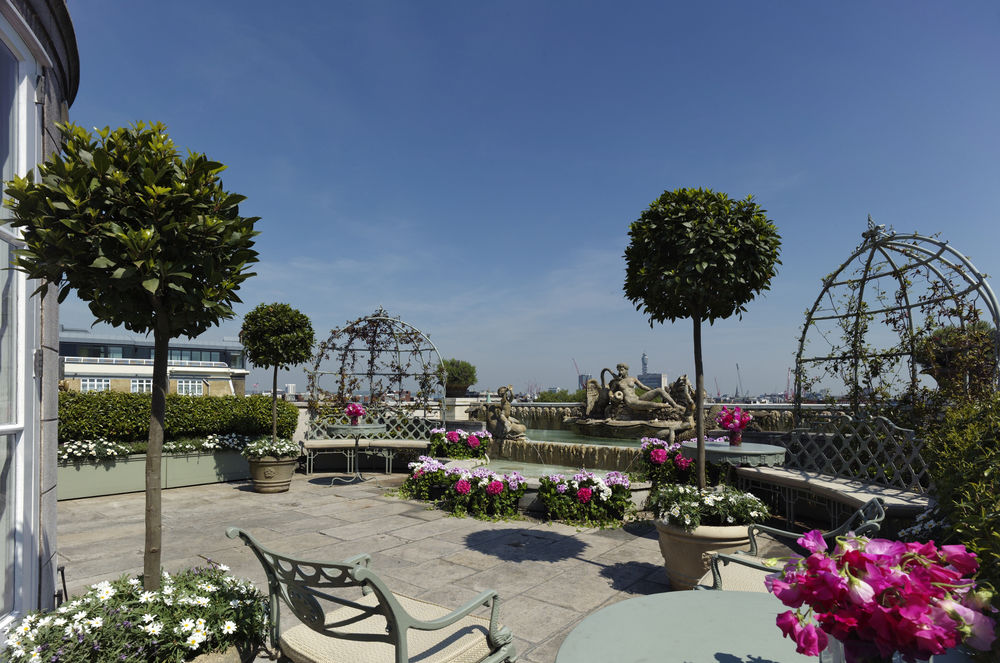 If a hotel is good enough for the likes of The Rolling Stones, Richard Burton and Elizabeth Tyler then you know that it should live up to your every expectation. The Dorchester has just that history. A favourite haunt for rock stars, actors and writers; The Dorchester has been the setting for many much-told stories.
The fact that this hotel has a 3 star Michelin star restaurant is almost unsurprising; so elegant is the rest of the building. The rooms offer guests sheer class, every part of every room is as graceful as you can get. Chic floral designs decorate the high walls, and perfectly match the four-poster beds found in the rooms.
Best Suited To: Guests wishing to tread in the footsteps of stars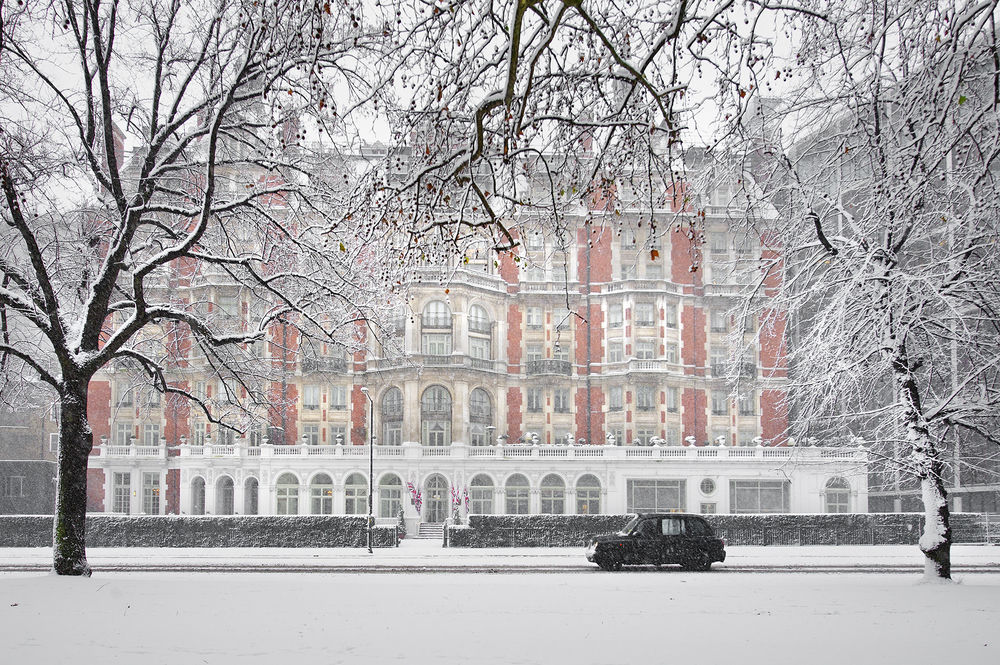 This 5 Star – Edwardian style hotel first opened its illustrious doors in 1902; the exceptionally British class that is found throughout harks back to these days. An unparalleled view of Hyde Park means that this hotel can add an amazing location to its list of greatness.  The Spa alone has an enviable reputation in this city where reputation is held in such high regard.
A stay in any of the 169 rooms on offer here will provide you with an experience you will not forget; a regal and dignified atmosphere prevails within each room. From the majestic drapes to your expertly lit room this hotel excels at it all.
Best Suited To: Those wanting to experience finery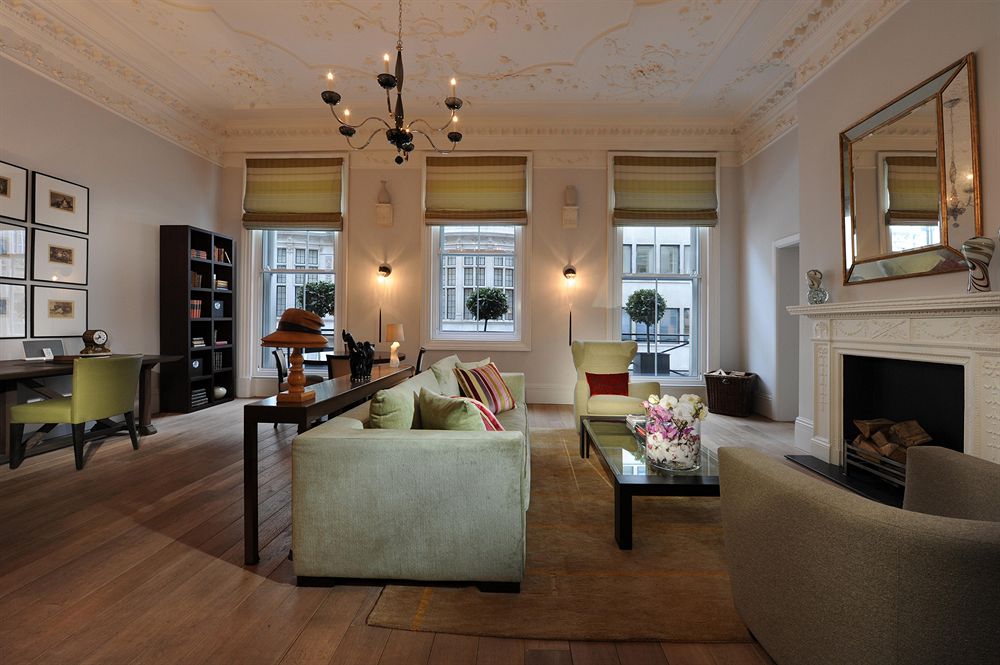 Brown's Hotel is renowned for its combination of Victorian and contemporary stylings; an illustrious history as London's first hotel is matched by the equally illustrious clientele it has hosted. First opened in 1837, the hotel housed (Among many other notable names) Napoleon Bonaparte, Agatha Christie and Haile Selassie.
Staying in one of the rooms here gives you a real taste of luxury; effortlessly elegant surroundings compel you to relax. Should you want to strike it from your bucket list; Brown's World famous afternoon tea is available from its award winning restaurant.
Best Suited To: Guests who wish to enjoy a perfectly balanced hotel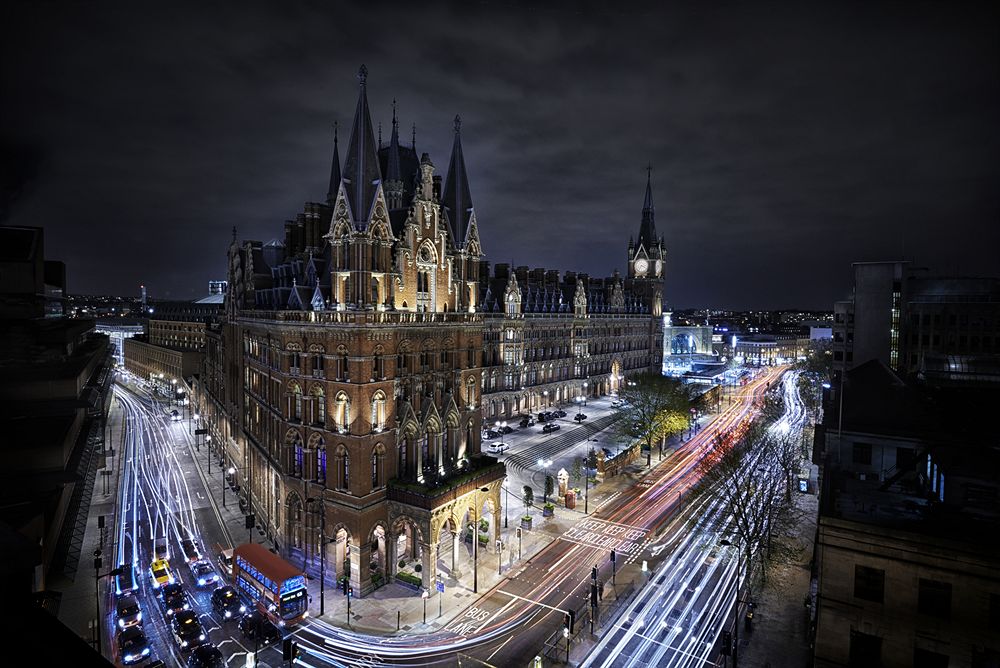 Famously referred to by John Betjeman when he said "too beautiful and too romantic to survive in a world of tower blocks and concrete;" the Renaissance is a sublime oasis of calm amidst the chaos of central London surrounding it. A fantastic example of Gothic architecture, this hotel really stands out from the surrounding modernity.
A class act throughout; the Renaissance gives a masterclass in the subtle. The rooms are tall, grand, and leave guests in little doubt that they are staying in of Britain's finest hotels. With what can be claimed as one of the premier hotel locations in London, a stay in this luxury hotel is sure to impress.
Best Suited To: Those seeking convenient Luxury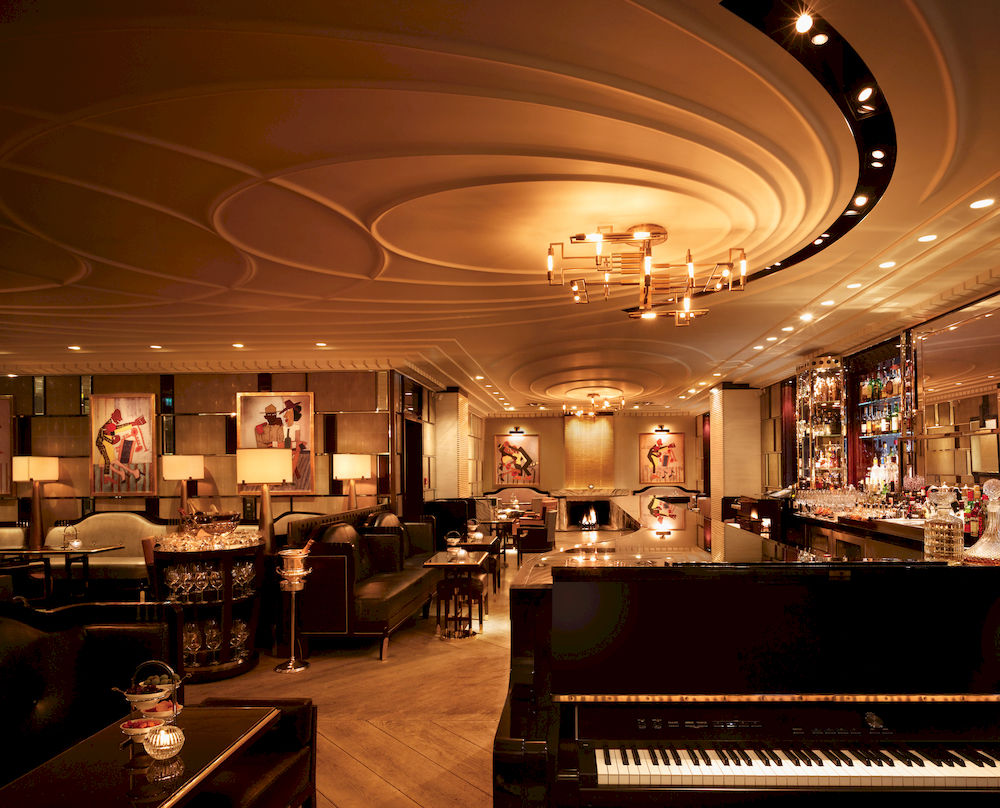 First opening its doors in 1885, this hotel has been lauded as one of London's finest hotels since its earliest days. Frequented by Kings and sporting super stars a stay here will elevate you to the finest company. Located close to Trafalgar Square and The Thames; Corinthia is both well placed and well styled.
The rooms here really are the height of excellence with thoroughly modern stylings matched perfectly with the grand architecture. Each room is splendid but subtle with warm colours not infringing upon your relaxation.
Best Suited To: The classy traveller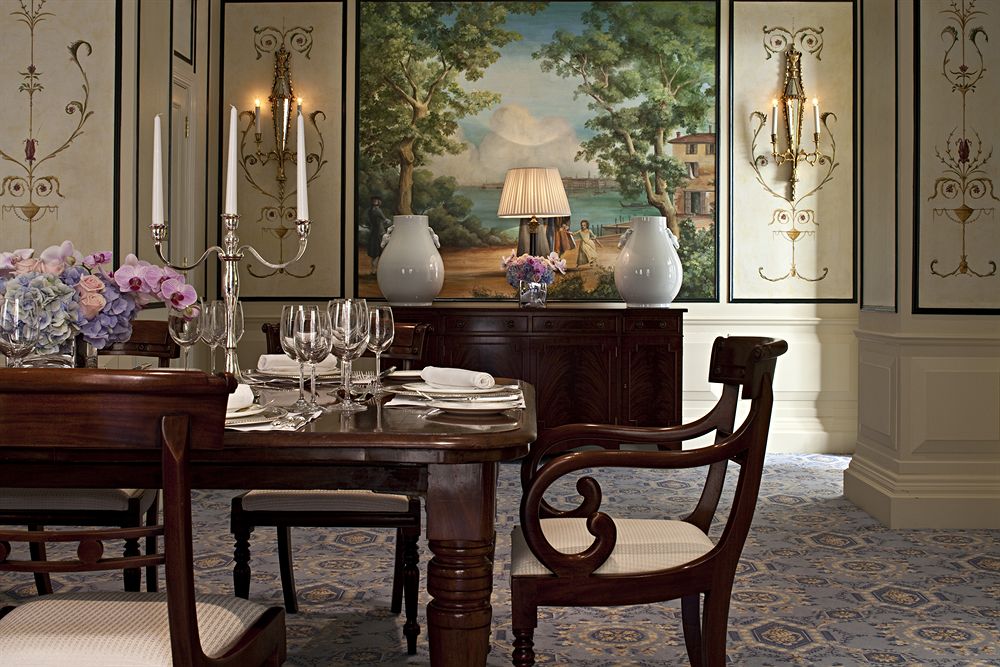 As London's most famous hotel; The Savoy is synonymous with luxury. Thus it will not come as any surprise to learn of some of the guests that have stayed here over the years; from The Beatles to Marilyn Monroe, the stars have all stayed here at some point. One of its restaurants, Kaspers, is almost as famous as the hotel itself; a feat that is hard to pull off with such competitive rivals.
The rooms here are decorated in either Edwardian or Art Deco styles and offer guests every luxury they could wish for. Most of the rooms have stunning views of London, and in particular of the Thames. If you needed any more convincing to stay here; The Savoy Cocktail Book dating from 1930 is a revered staple of modern bartending and was written at The Savoy.
Best Suited To: Those wanting to taste the best of Luxury London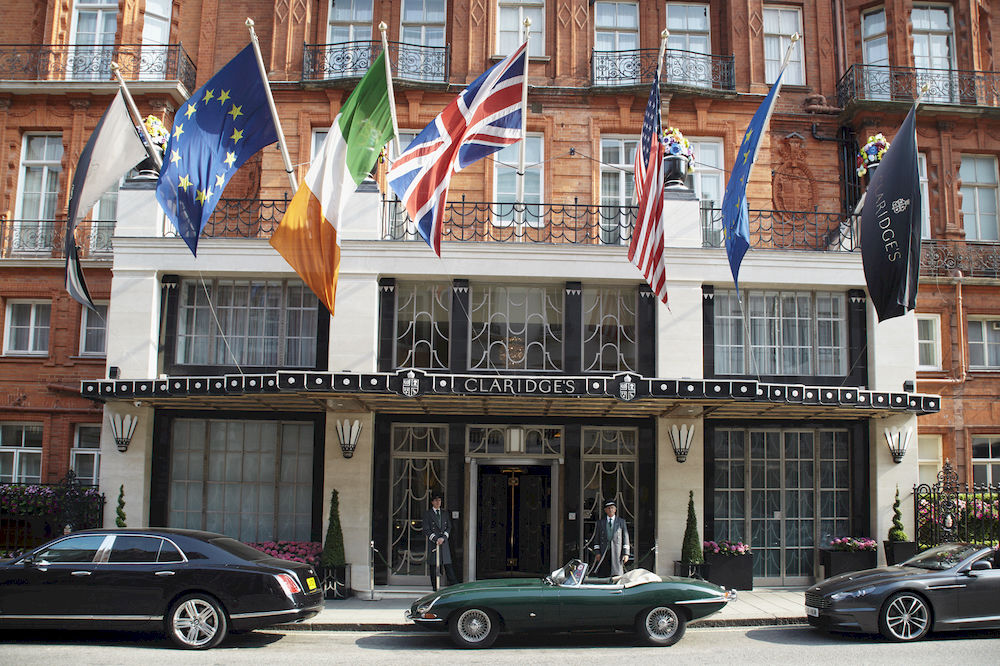 Claridge's is a hotel that has been linked to refinement since it received its first guest in 1889, such is its reputation in for luxury in Britain that it is often referred to as an "annex to Buckingham Palace." That nickname comes from the fact that the hotel often hosts visiting royals, and guests of the British Royal Family.
Rooms here are exceptionally classy and give guests every assurance that their money has been well spent. Maintaining its glamorous image whilst staying classy is a balancing act that this hotel pulls off expertly; you cannot walk a step in this hotel without knowing that you are in one of the World's premier establishments.
Best Suited To: The glamorous and luxury traveller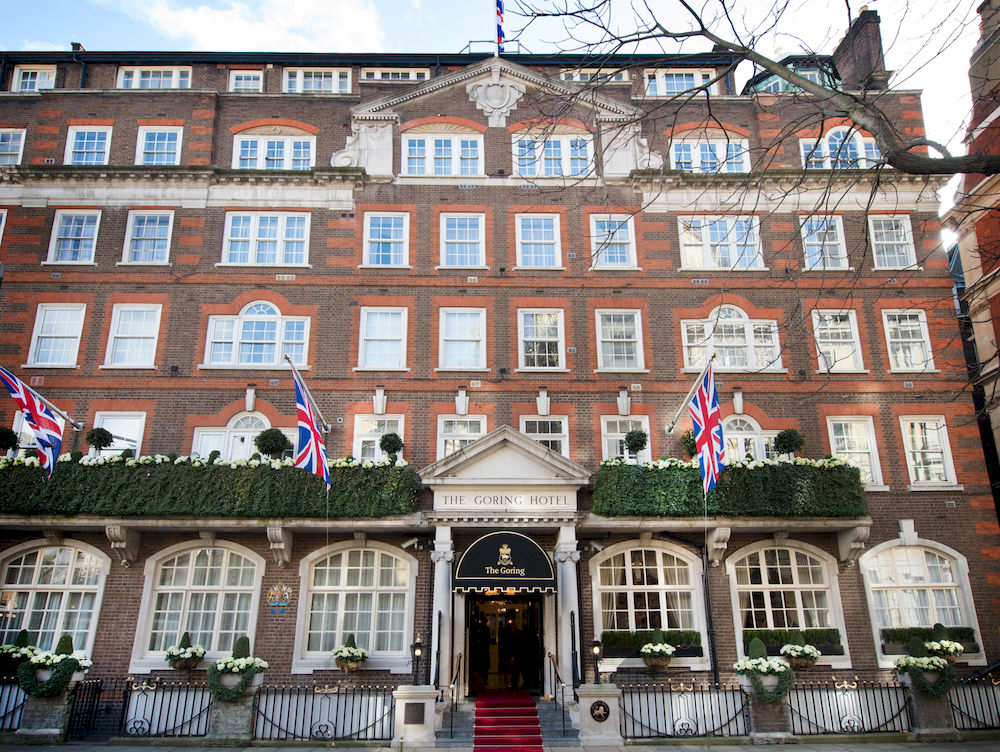 The Goring Hotel is another hotel intrinsically linked to British royalty; The Queen Mother and the Middleton family spent much time within these luxurious surroundings. When opened The Goring was the only hotel in the world where every room had a private bathroom and central heating. This striving to be the height of luxury shows the mind-set behind this impressive hotel.
The rooms here are simply spectacular and the grin that forms as you walk into one will stay for the duration of your stay. Should your time in London have exhausted you; then relax in the fantastic Goring Gardens, truly an oasis from the business of the city.
Best Suited to: Guests wanting a luxury retreat from the busy city.
[tabs]
[tab title="Best time to Visit London" icon="entypo-light-up"]
Weather in London: to avoid the masses of tourists who descend on London during the summer month's we reccomend paying a vist between March and May; when the temperatures are palatable and there isn't too much rain.[/tab]
[tab title="Getting There" icon="entypo-address"]India to London: You can find flights to London that take around 12 hours. Both Etihad Airways and Jet Airways offer regular flights. [/tab]
[tab title="Visa Information" icon="entypo-book"]A UK visa will take around 3 months to apply for and will cost at least £85.[/tab]
[tab title="Where to Stay in London" icon="entypo-suitcase"]On a different budget? There are many other great hotels available in London.[/tab]
[/tabs]