By Expedia Team, on July 13, 2016
Singapore Tourism Guide
As one of the world's shiniest, intriguing, modern cities, Singapore is a great destination for your next holiday. With a culmination of multiple cultures from Chinese to Indian, the luxurious and traditional find themselves side by side, which proves to be somewhat fascinating to visitors. For over 50 years Singapore has been committed to elevating the level of greenery and nature, combatting its once metropolitan status, to enhance its beautiful natural features making it an astounding place to visit.
Singapore keeps a constant climate all year round, usually hot and humid and sticking around 30°C during the day, however there are a few different factors that may affect your decision for when to go. Tourists are usually present all year round, more so in the school holidays, but July to September is also home to a few festivities such as the Singapore Food Festival so is still a good time to visit. But between November and January Singapore experiences its rainy season where long showers are in abundance. Also, watch out for May and June as temperatures can spike, and if you're not looking for that sort of climate then this is not the best time for you.
Singapore is also a great destination for solo travellers, as with most city breaks, you'll be able to meet people really easily and attractions and things to do won't be tainted if you are alone. It is a very modern city and thus is particularly safe for women, within reason as with any destination.
Things to Do in Singapore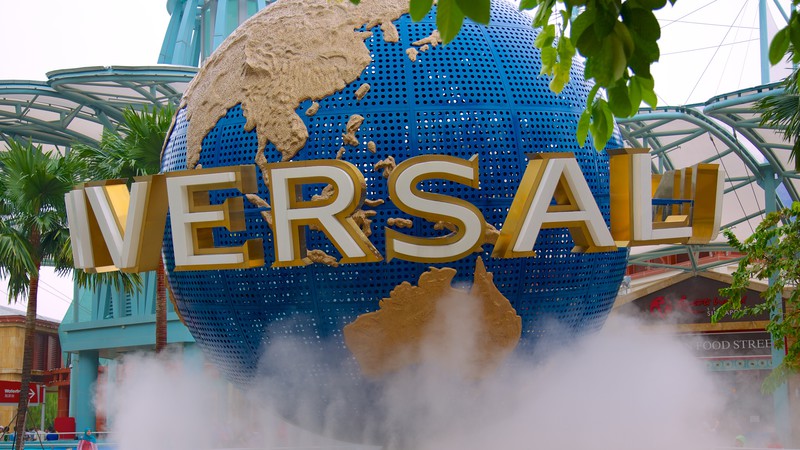 We've already created a list of the top attractions in Singapore, such as the Marina Bay, Singapore Zoo, Singapore Botanic Gardens and many more we think you shouldn't miss. However, we've got even more to share with you now and add them to your list. (All attractions will be included in the PDF version of our travel guide, so don't worry about having to print things off twice!)
Universal Studios Singapore
Take a step behind the scenes and sets of your favourite movies, and experience what it's like to be in Singapore one minute then walking down the streets of Hollywood or New York the next. With its rides, attractions and exciting shows this theme park will provide you with thrills all day. Tickets for adults cost approximately 3,500 rupees and 2,550 rupees for children.
8 Sentosa Gateway, Singapore, 098269
National Museum of Singapore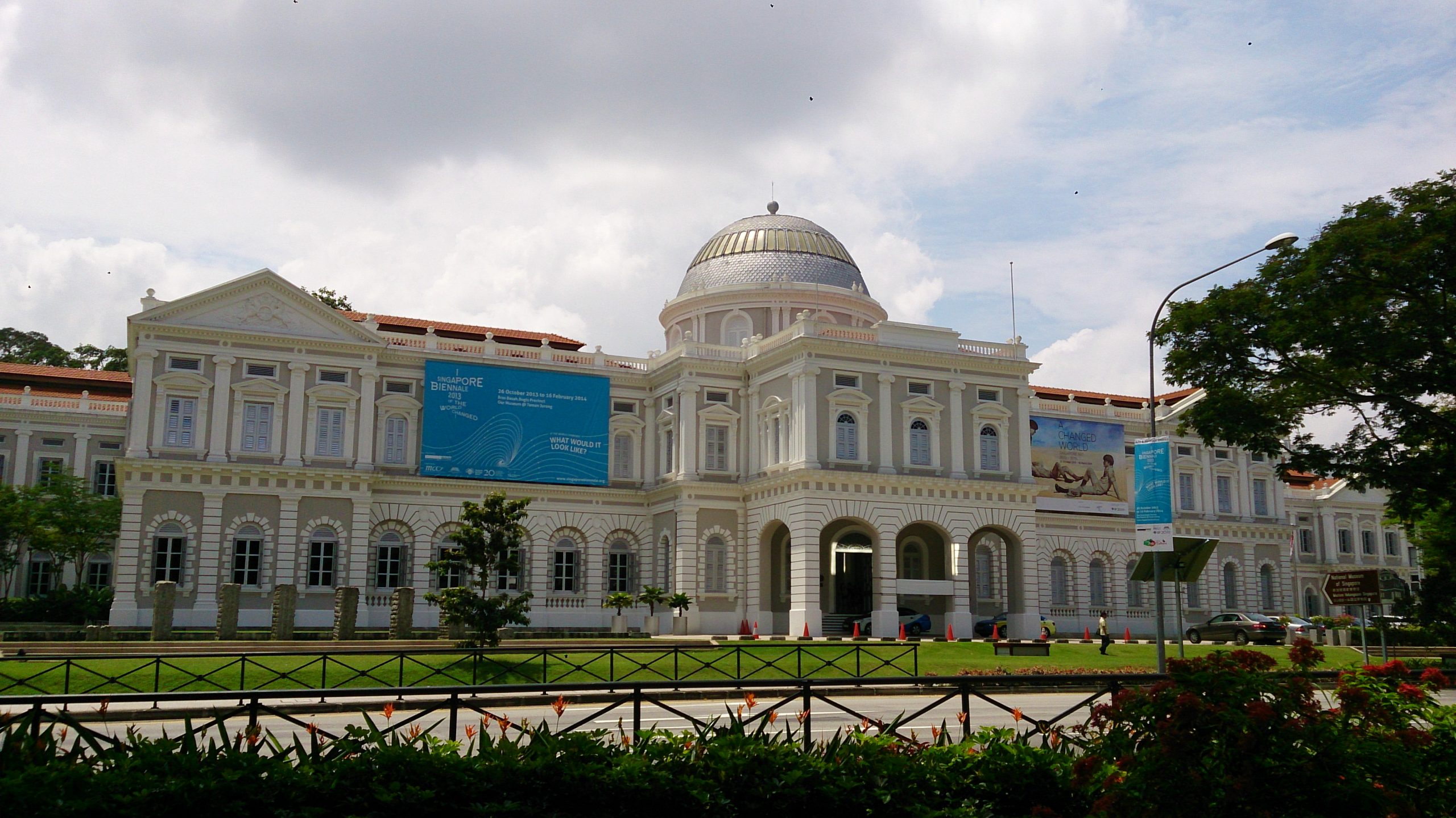 Source: © ProjectManhattan / Wikimedia Commons / CC-BY-SA-3.0
The National Museum of Singapore dates back to 1849 and is one of the oldest museums in Singapore. Its purpose is to showcase the history of Singapore to its visitors as well as any guest exhibits from museums across the world (including the British Museum). The museum is open daily from 10am to 7pm and whilst it is free to Singaporean citizens, foreign visitors must pay approximately 470 rupees.
93 Stamford Road, Singapore, 178897
Shopping in Singapore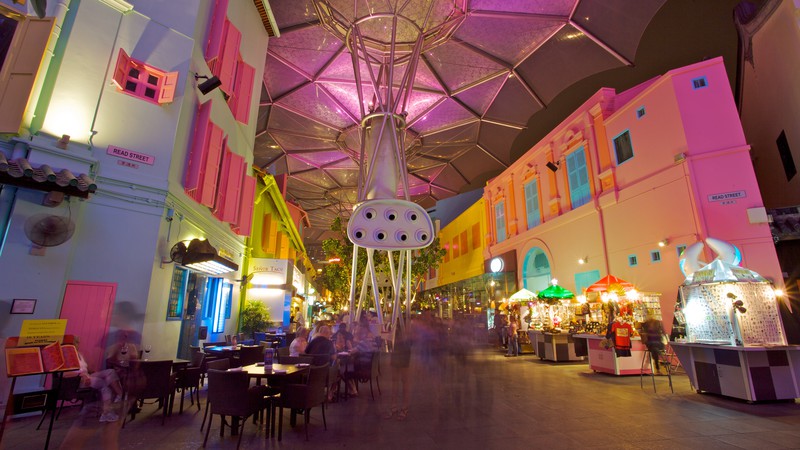 In Singapore, shopping is a really big deal. Whilst, the cheaper electronics of days gone by may not be so significant anymore, there are still so many great deals to be found and experiences to be had. If you're looking for cool, trendy clothing try Haji Lane and/or Tiong Bahru where pop-up shops come and go in a blink of an eye. Other popular destinations include Dempsey Road or perhaps you'd prefer to be in a mall like Vivo City or the Clarke Quay Mall, with huge open spaces and play areas for kids.
Asian Civilizations Museum
Singaporeans have a hugely diverse ancestral background, with cultures coming from all over including Islamic countries, China, Southeast Asia and India. The Asian Civilisations Museum (ACM) make it their mission to ensure the history of these cultures are being represented accurately in a bid to understand modern day Singapore. From ancient relics to galleries demonstrating the dress and/or artistic style of each significant country this is a thoroughly entertaining and educational experience for any visitor.
1 Empress Place, Singapore, 179555
Singapore Flyer
To get a truly amazing sight of Singapore, try the 165-metre high Singapore Flyer; one of the world's largest observation wheels that allows you to get a unique view of the city. It can be quite pricey and tickets cost around 2000 rupees per person, but there is unlikely to be any queue and you'll definitely get a great experience for 30mins on this giant wheel. We recommend going when the sun starts to set, as all the lights of the city shine brightly but you'll still be able to see without them!
30 Raffles Avenue, #01-07, 039803, Singapore
 "Let's face it: Singapore can be harder on the pocket as compared to its neighbours. But as you hike the southern ridges for panoramic views of the South China Sea, see the Singapore skyline dance with colours at Wonder Full, and marvel at the solar-powered supertrees at Gardens by the Bay – you realize that the best things the island nation has to offer are indeed free!"
By Shivya Nath, Founder of www.the-shooting-star.com

Cuisine in Singapore
Food is a pretty big deal in Singapore, in fact most Singaporeans spend a lot of their time socialising around cooking and eating. If you've got a thing for food, you're you have landed in the right place! Influenced by its rich cultural diversity, you can expect to find bits of Malaysia, China, India and Indonesian in every dish. Hainanese Chicken Rice is the National Dish of Singapore and you can find it everywhere and anywhere! Inspired by Chinese immigrants from Hainan Island, this dish is made up of blanched chicken accompanied by a tangy dipping sauce, and all laid in a bed of rice cooked in ginger and pandan leaves.
There is some pretty amazing food in Singapore, from a fragrant laksa to a tasty biryani; this cosmopolitan city provides the perfect backdrop for luxury dining experiences that will leave your mouth watering for more. If you're looking for a unique experience, why not try the Nox restaurant (269 Beach Road, Singapore, 199546), where you'll spend your evening dining in pitch black darkness; the darkness elevates your other senses, making this experience literally a taste sensation. For a luxury, fine-dining experience we suggest the reopened and renovated Wild Rocket restaurant (10A Upper Wilkie Rd, Singapore, 228119); there is the opportunity to try the 8-course tasting menu or dig into a full size dish. Fine dining comes with fine dining prices, but we think the he pomelo salad with tiger prawns and salted egg crab ball alone are enough to justify the cost.
Some of our other favourite restaurants in Singapore include:
Rhubarb: 3 Duxton Hill, Singapore, 089589
Bitters & Love: 118 Telok Ayer Street, Singapore, 068587
Ding Dong: 23 Ann Siang Rd, Singapore, 069703
Bacchanalia: 39 Hongkong St, Singapore, 059678
Sunday Folks (for dessert): 4 Jalan Merah Saga, #01-52 Chip Bee Gardens, Singapore, 278116
But as we've mentioned, Singapore really does pride itself on the quality and selection of food, so you'll be hard pushed to find a restaurant you don't want to try. The best ways to know the best restaurants (besides from us) are asking your hotel concierge or a local (they know all the best details!).

Indian Food in Singapore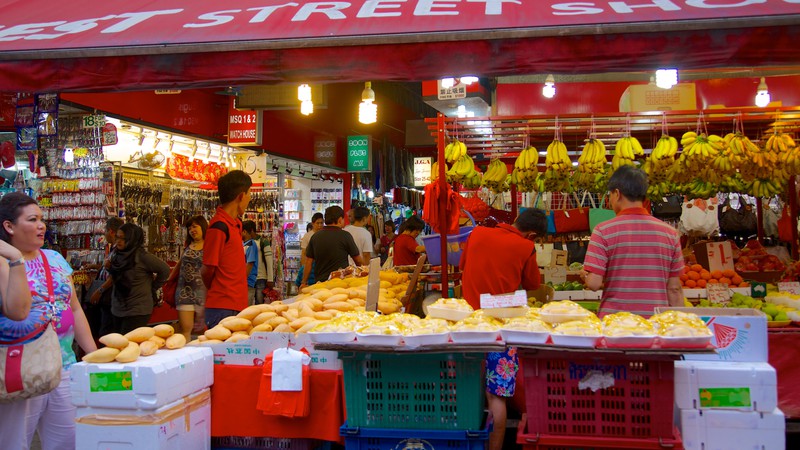 If you're missing a slice of home, then you won't be disappointed by the array of Indian food on offer in Singapore. Some of our favourite Indian restaurants in Singapore include The Curry Hut (30 Lorong Mambong, Singapore, 277688) and The Curry Culture (31 Cuppage Terrace, Cuppage Rd, Singapore 229457) both of which have been highly reviewed by travellers from all over the world, especially India! The Curry Culture is slightly more expensive, but you do really get value for your money; with the owner usually on hand to answer any of your questions, the service is second to none. At The Curry Hut we implore you to try the Tikka Paneer and the sweet mango lassi, but do try more and share what you think in the comments section below! Alternatively, take to the streets to see what the vendors have to offer; you'll find an array of different cuisines, including Indian food, in abundance!

Nightlife in Singapore
As a young hotspot, with professionals everywhere, Singapore's nightlife is guaranteed to impress. Whether you want to watch the world go by in the backdrop of twinkling city lights or spend all night dancing until your feet get sore, there is something for you.
For a luxurious roof top bar, where you can sip cocktails and be soothed by the gentle breeze of the skyline of Singapore you must try the Sky Bar at CÉ LA VI, Marina Bay Sands and 1-Altitude Gallery & Bar, One Raffles Place. Or for a livelier, but not your usual tourist-ridden club night try the Blu Jazz Café, where on one floor DJs will play music from hip-hop to house and on another live jazz bands will be playing classic melodies all evening. The Blu Jazz Café also has other nights including stand-up comedy and earlier in the evening you can enjoy the ambience of the evening with some food and cocktails.
Two of the most famous clubs in Singapore are Zouk and Kyo; you know a place is good when you see it packed full of locals as well as tourists and that's what you'll get from these two clubs. Zouk has hosted some of the world's biggest names in music such as Armin Van Buren and David Guetta and has made it onto the lists of top clubs around the world many a time! Kyo is sleek, smooth and sophisticated; it combines art with nightlife to provide fine, elegant drinks to accompany your evening of top-tapping and dancing. It is a young club, but already risen to fame as one of the best nights out in Singapore!
Some of our other favourite nightlife destinations include:
Jekyll and Hyde: 49 Tras St, Singapore, 078988
Cable Car 1890s Saloon: 49 Cuppage Terrace, Singapore, 229466
Sugar Hall: 102 Amoy St, Singapore, 069922
Artistry: 17 Jalan Pinang, Singapore, 199149
"Be ready to splurge when you go out here! The top thing to do is have a Singapore Sling to drink at the Lantern in the famous Fullerton Hotel and watch the light show directly across Marina Bay. To save money, go out in the backpacker's area "little India""
By Rachel Jones, Founder of www.hippie-inheels.com

Hotels in Singapore
Luxury Hotels in Singapore
Singapore is as famous for its sights as it is its luxury hotels; never-ending infinity pools and service fit for royalty, you'll want for nothing. One of the most highly rated and well-recommended luxury hotels in Singapore is the Shangri-La Hotel. Set in a tropical paradise this hotel features an incredible pool surrounded by palm trees and suave, highly-comfortable rooms that will tempt you to stay in bed all day. This is just one of the magnificent luxury hotels in Singapore, some of our other favourites include the Raffles Singapore, Mandarin Oriental and the PARKROYAL on Pickering. Prices for these luxury hotels range from 10,000-35,000 rupees per night, but can vary depending on time of year and the level of grandeur you choose for your room.
Mid-Range Hotels in Singapore
Even the mid-range hotels in Singapore ooze luxury and glamour and prices range from 5,000-10,000 Rupees per night. One of our favourite mid-range hotels is the Rendezvous Hotel Singapore with its outdoor swimming pool, fitness centre and top-quality restaurant. The hotel is conveniently located close-by to the MRT (transport system) so getting out and about in the city will not be a hassle. Alternative hotels include the chic BIG Hotel, which is located close to some incredible sights such as the Kwan Im Thong temple and the National Museum of Singapore. Some of the other mid-range hotels, highly recommended by our previous customers, include the Bay Hotel Singapore, the Hotel Re! @ Pearl's Hill and the Village Hotel Katong.
Budget Hotels in Singapore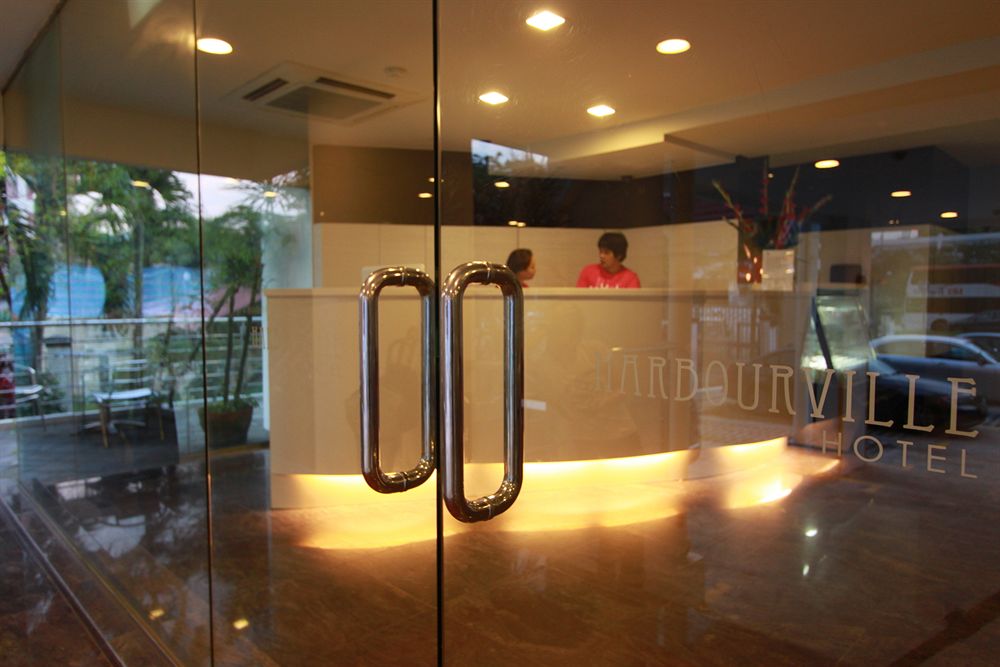 Singapore is not known for being cheap or budget, but there are still some great quality accommodation options for those travelling on a smaller budget. The following hotels cost around 2,000-5,000 rupees per night, and still provide great amenities such as free Wi-Fi and superb locations. Located in the Financial District is The Port by Quarters Hotel, who include a free breakfast in their price, as well as being only a 15minute walk away from sights such as the Asian Civilisations Museum, the Chinatown Heritage Centre and Thian Hock Keng Temple. Additionally, there is the Champion Hotel, Harbour Ville Hotel or the Hangout at Mt.Emily.
These are just a few of the amazing hotels in Singapore, and we know that where you stay during your trip can have a huge impact on your experience. Click the link below to explore additional hotels in Singapore.
[button style='blue' url='https://www.expedia.co.in/Singapore-Hotels.d180027.Travel-Guide-Hotels' icon='entypo-suitcase' fullwidth='true'] Hotels in Singapore [/button]

Getting Around Singapore
The simplest method of transportation in Singapore, by far, is the Mass Rapid Transit (MRT) system. The MRT is a huge, high-speed railway system that's network sprawls densely across the country, thus making anywhere you want to go a short distance away from an MRT stop. Not only does it have an extensive network of stations, but it also runs from 5.30am to midnight, with trains arriving every 2-7 minutes. You can buy tickets for individual journeys, but if you plan on using the MRT for most of your trip, it would be wise to purchase a Singapore Tourist Pass (EZ-Link Pass). One pass costs approximately 670 Rupees, and can be topped up whenever you need.
Your EZ-Link Pass can also be used on the buses around Singapore; again this method of transportation is efficient and in no short supply. It's an easy to use method of transportation, with lots of air-conditioning (a welcome break in tropical Singapore) but remember if you're not using an EZ-Link Pass, drivers only accept exact change as payment for your journey.
Other methods of transportation available to you in Singapore include taxis that can be hailed on the streets or at taxi stands located around the towns. If you want to pre-book a taxi, there are many numbers that you can call, but we recommend calling 6 DIAL CAB (6342-5222) who will then you re-route your call to an available company. Taxis come at a reasonable price, but remember these prices will increase during peak hours, so avoid where possible or just be prepared. We don't recommend hiring your own car, as there are a large number of tolls throughout the central area of Singapore.

So if you need to start planning your holiday to Singapore, now you've got your handy Singapore Tourism Guide, then simply click on the link below to find your flights. Have an amazing trip and do share any suggestions or reviews in the comments section below!