By Expedia Team, on January 30, 2019
Dubai: The City of Gold
The image of Dubai in the middle of the desert has always captivated me, so it's no surprise that Dubai had been on my bucket list for the longest time. It is over-the-top and luxurious, old yet modern, but more importantly, over the years Dubai has transformed itself into a new entertainment powerhouse. I was able to fulfil my long pending wish recently, and I am glad to say that Dubai did not let me down! Dubai's glamour and thrills made it one of the most unforgettable trips ever.
Standing on the world's tallest building, Burj Khalifa
Having the world at your feet is no longer figurative. Burj Khalifa, the world's tallest building, is a true living wonder that will put the entire city of Dubai beneath your feet. Imagine yourself standing at the highest observatory deck in the world with only a sheet of glass between you and the rest of the city.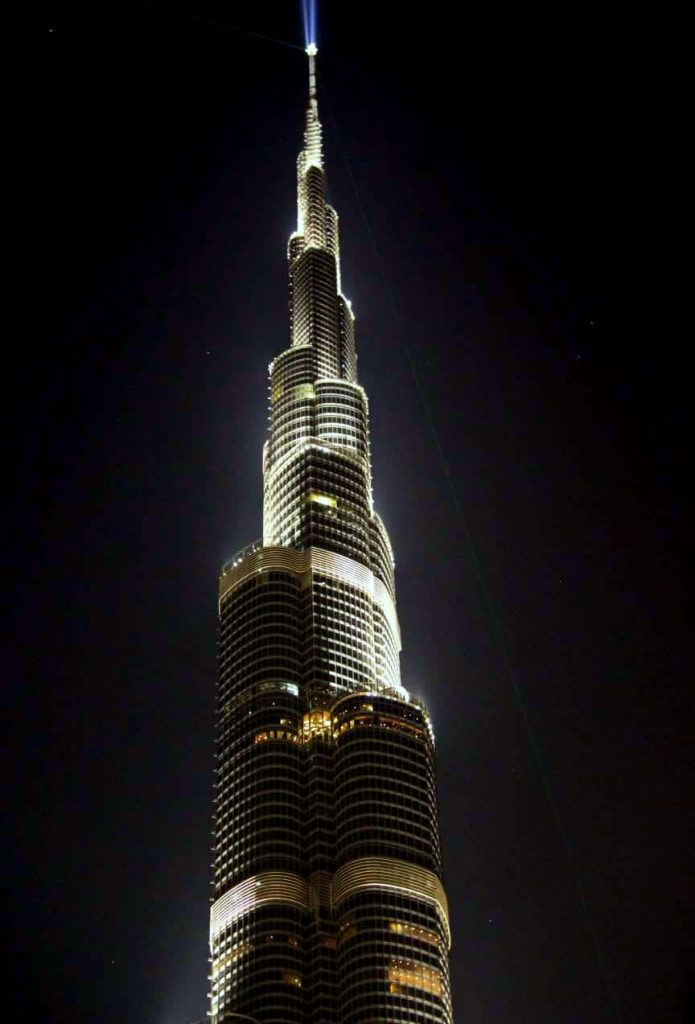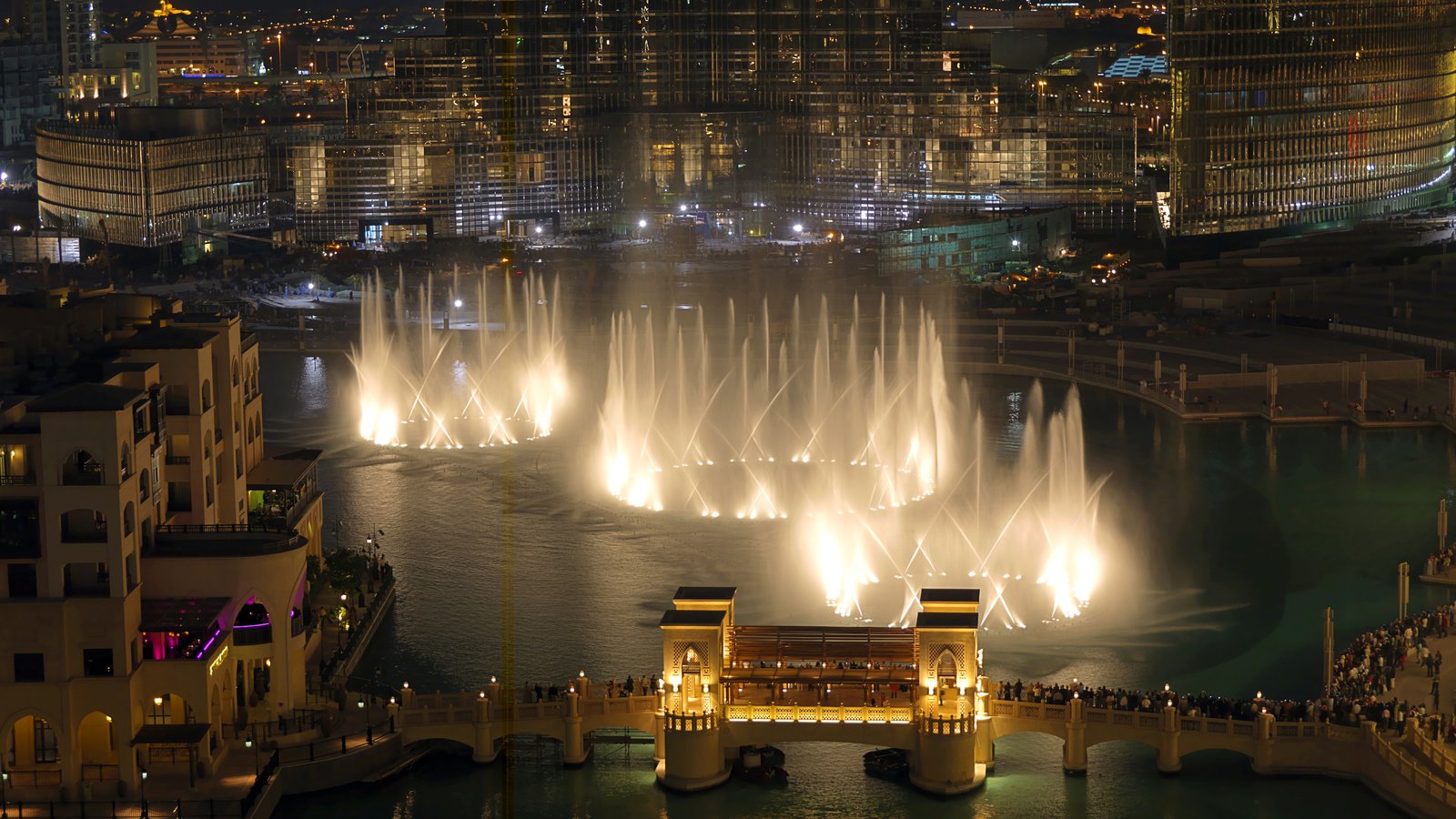 I came here during sunset to witness the magical moment of the city basking in golden hues of the setting sun. It was such a beautiful moment that I hoped it would have lasted just a little longer. After enjoying the 360-degree view, I went to Burj Khalifa Lake to catch the Dubai Fountain light show. The beautifully choreographed light and water show was a great relaxing way to end my first night in Dubai. Best spot? Dine in at one of the lakeside restaurants while watching the dancing fountains in the background.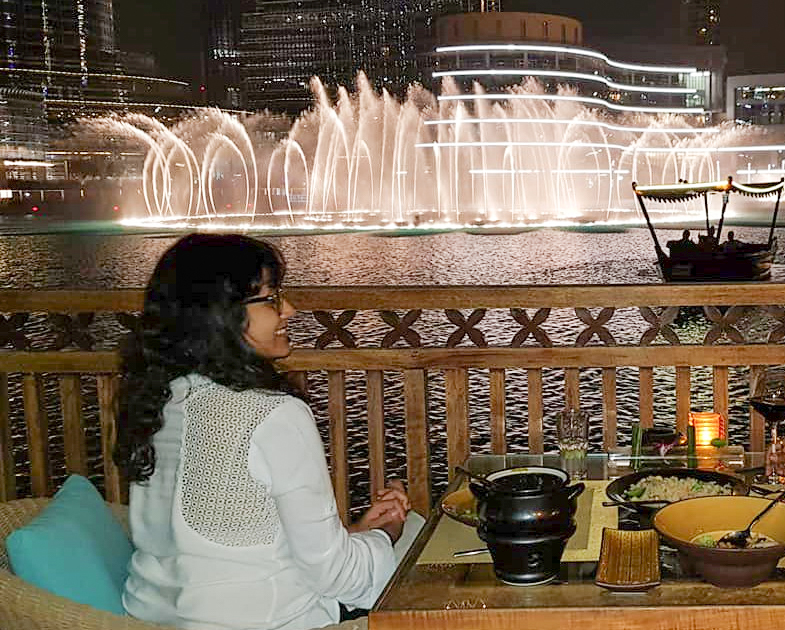 Address: 1 Sheikh Mohammed bin Rashid Blvd
Opening hours: Daily, 8:30 am – 6:30 pm
Afternoon shows: Saturday – Thursday, 1 pm – 1:30 pm | Friday, 1:30 pm – 2 pm
Evening shows: Daily, 6 pm – 12 am (every 30 minutes)
How to get there: Take a metro and alight at the Dubai Mall Metro.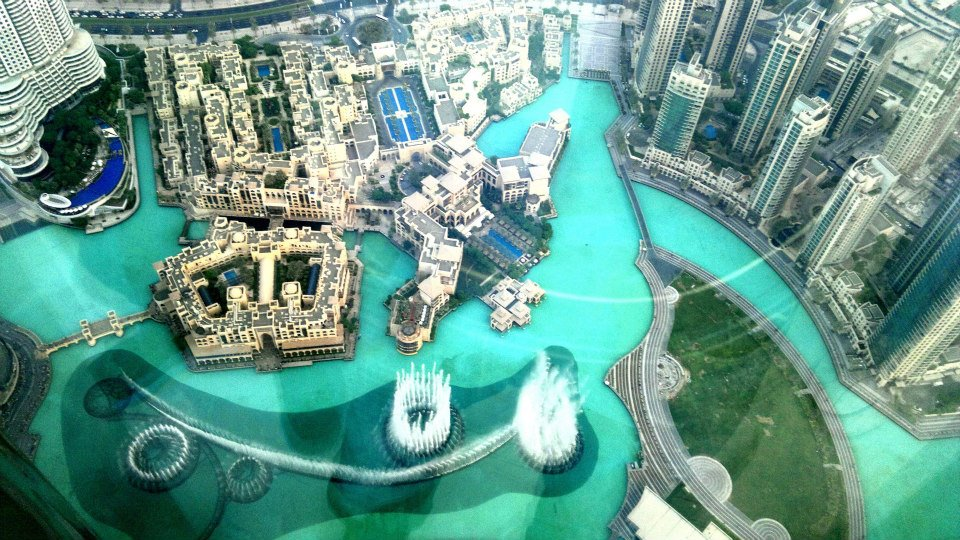 Getting my adrenaline-rush at Ferrari World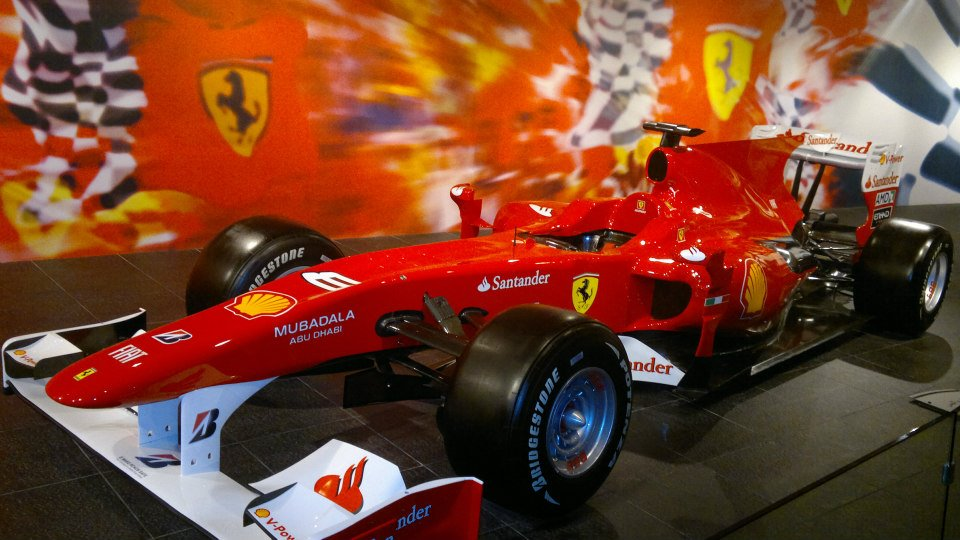 One of the best amusement parks in the world, Ferrari World in Dubai is not your average amusement park. The park is dedicated not only for the hardcore Ferrari fans but also for adrenaline junkies who are seeking thrilling rides such as Formula Rossa, the world's fastest roller coaster.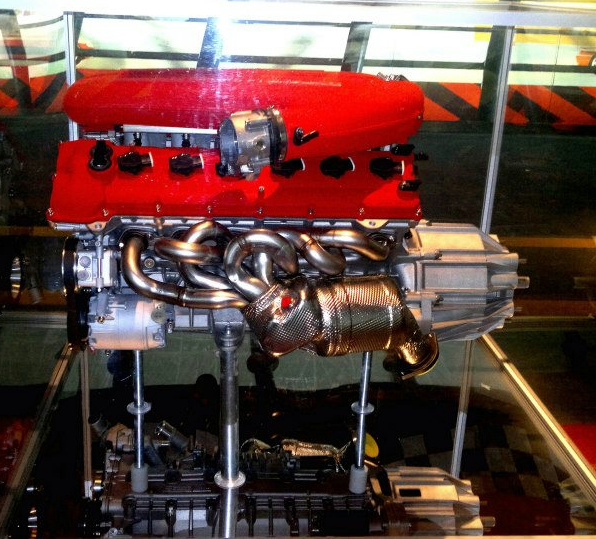 Is this what being a Ferrari driver feels like? All my fear, euphoria and adrenaline were rushing but I was enjoying it more than I thought I would. I am not a big fan of car racing, but I can appreciate this park thanks to the exciting rides and insightful exhibits.
Address: Yas Island
Opening hours: Daily, 11 am – 8 pm
When and how to get there: Taking public transport to Yas Island is more expensive and troublesome. Get a cab instead.
Explore the engineering marvel of The Palm Islands
It's so hard for me to point out any building in Dubai not executed with grandiose and majesty. But then I saw The Palm Islands and was completely humbled by its sight. When a bird's eye view, these artificial islands resemble a palm tree, with the major one being Palm Jumeirah. If you are up for pampering yourself with a splurge stay in a posh hotel, I would definitely recommend Atlantis, which overlooks the entire Palm Island.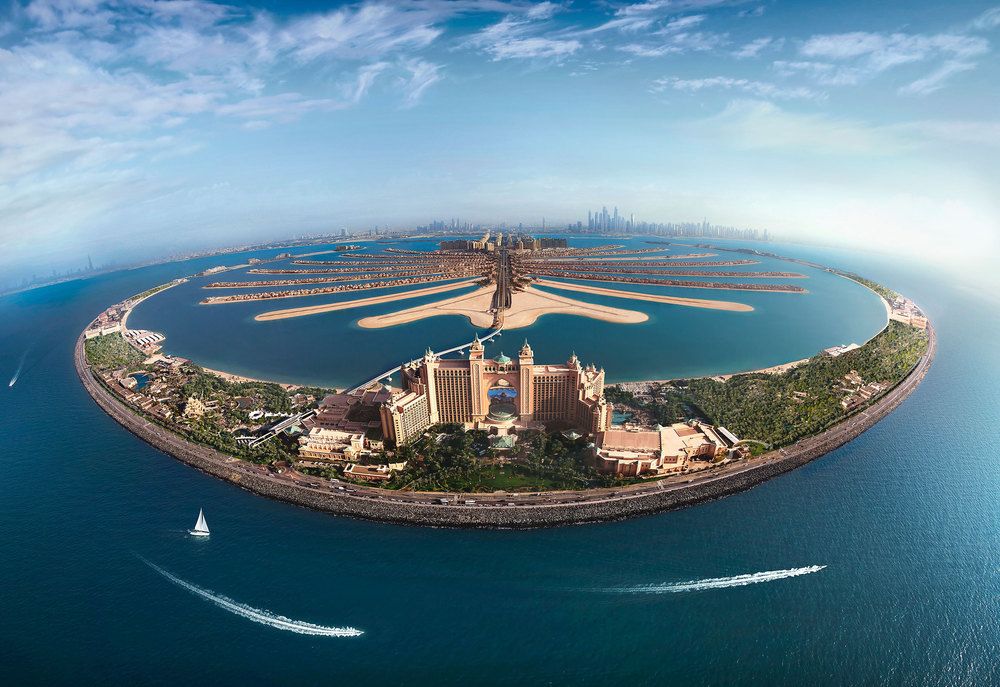 But if that's beyond your budget, you can still visit it for a one-day trip from the city centre. I also recommend you to stroll down the newly opened boardwalk on the Palm. The 10-km boardwalk gives you an unobstructed view of the Persian Gulf on one side and the stretches of food trucks and kiosks on the other side. It's best to walk here during sunset for slightly cooling weather.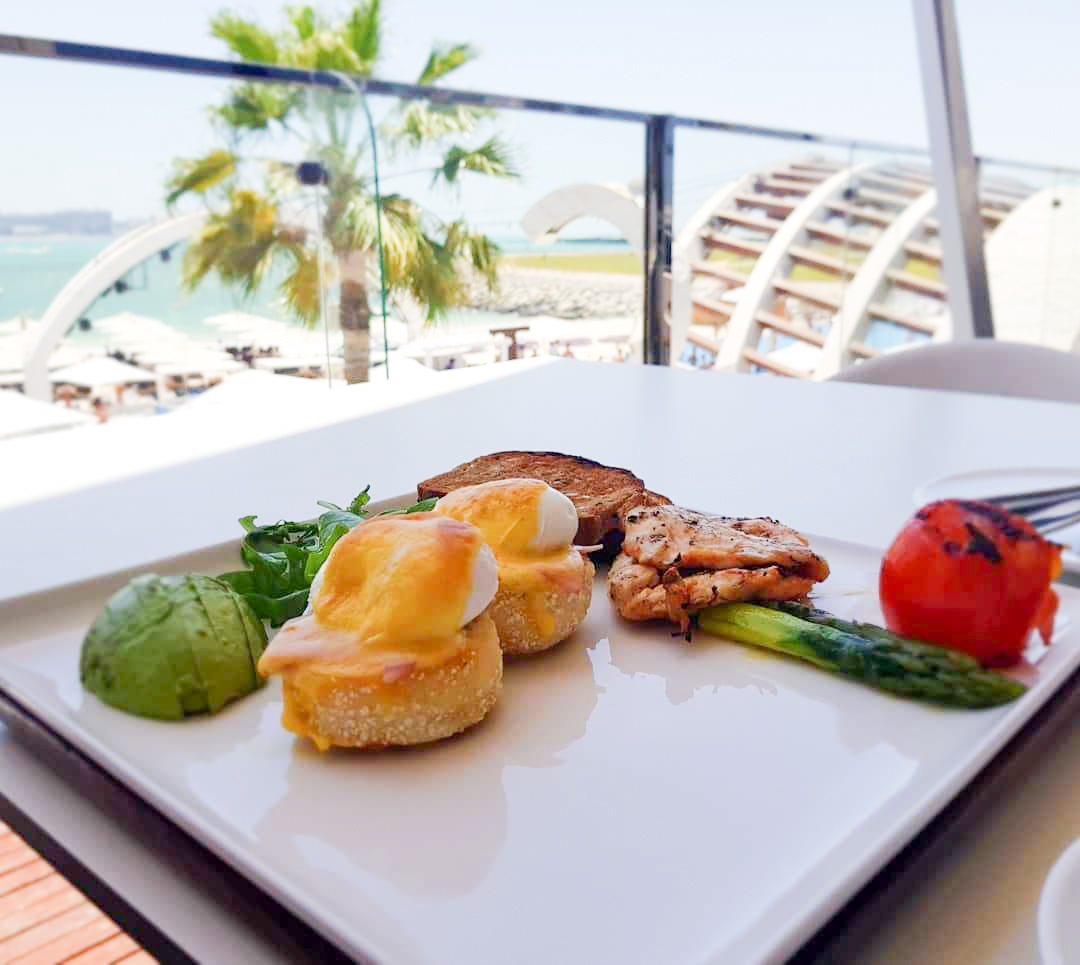 When and how to get there: Palm Jumeirah Tram Station is the closest tram station. Otherwise, take Bus line 8 and Light Rail T1.
Shopping for gold, gold and gold at Dubai Gold Souk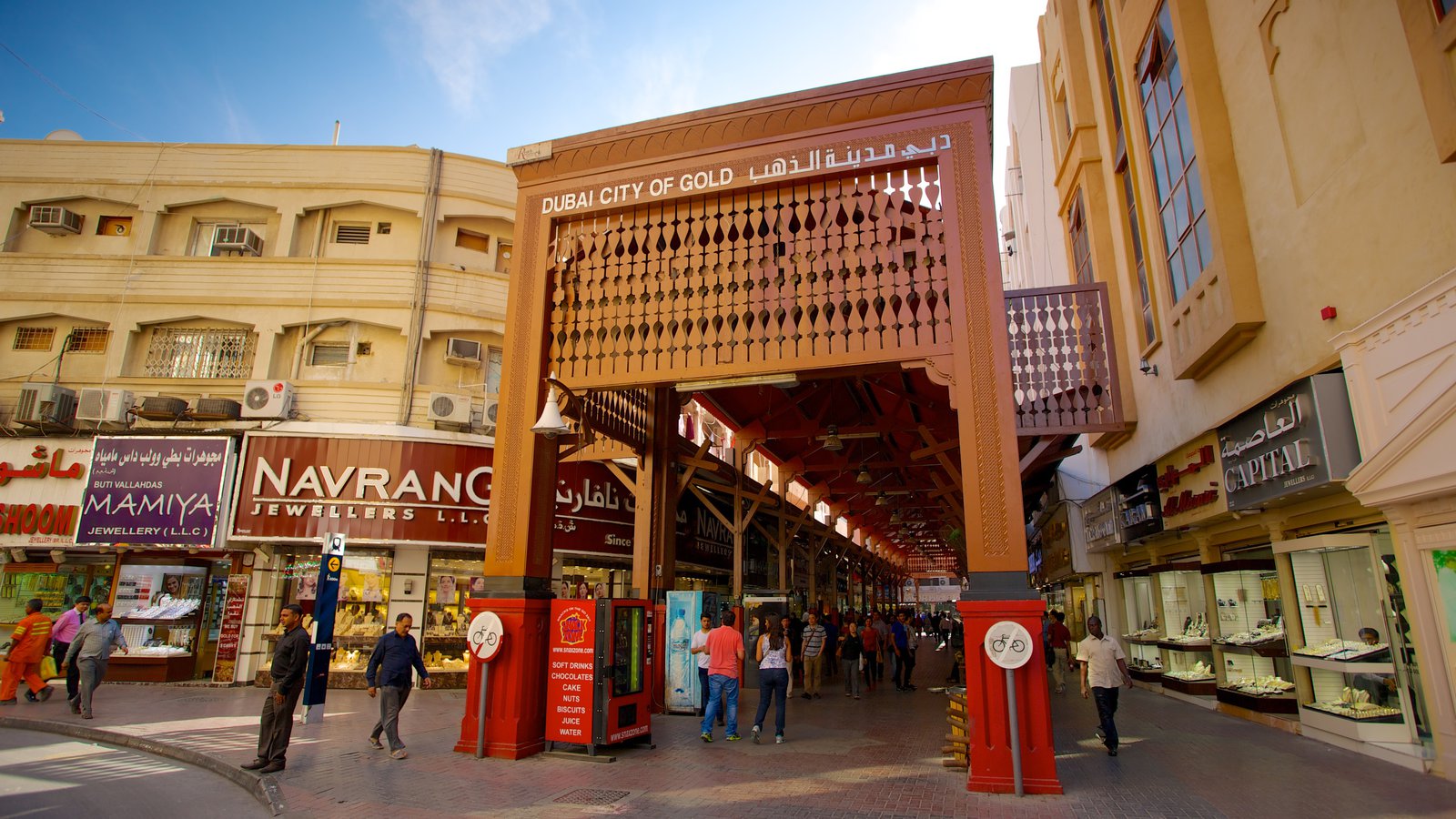 Aptly named "The City of Gold", buying gold and diamonds is a way of life in Dubai. My visit to the Gold Souk in old Dubai near the Creek was an eye-opener. There were more than 300 gold shops selling so many different varieties of gold, from bars to jewellery, and even intricate body chains.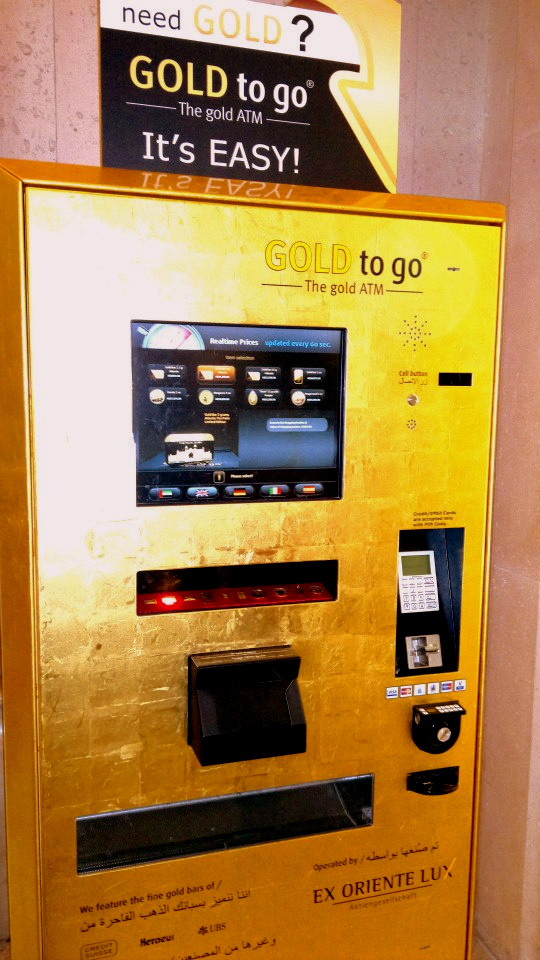 And if that's not enough, you can find Gold ATM in Dubai Mall – that's indeed a whole new no-frills way of buying gold!
Location: Deira
Opening hours: Saturday – Thursday, 10 am – 10 pm | Friday, 4 pm – 10 pm
When and how to get there: Take the metro and alight at Al Ras Metro Station.
My futile attempt to conquer the largest mall in the World, Dubai Mall
Besides the tallest building in the world, Dubai also holds the record for having the world's largest mall — Dubai Mall. With more than 1,200 shops, the mall also houses the largest candy store and one of the biggest suspended aquariums in the world. You can even sign up to swim with 300 sharks and rays in the aquarium. Nope, I didn't have the guts to do that, but if you want something adventurous, why not?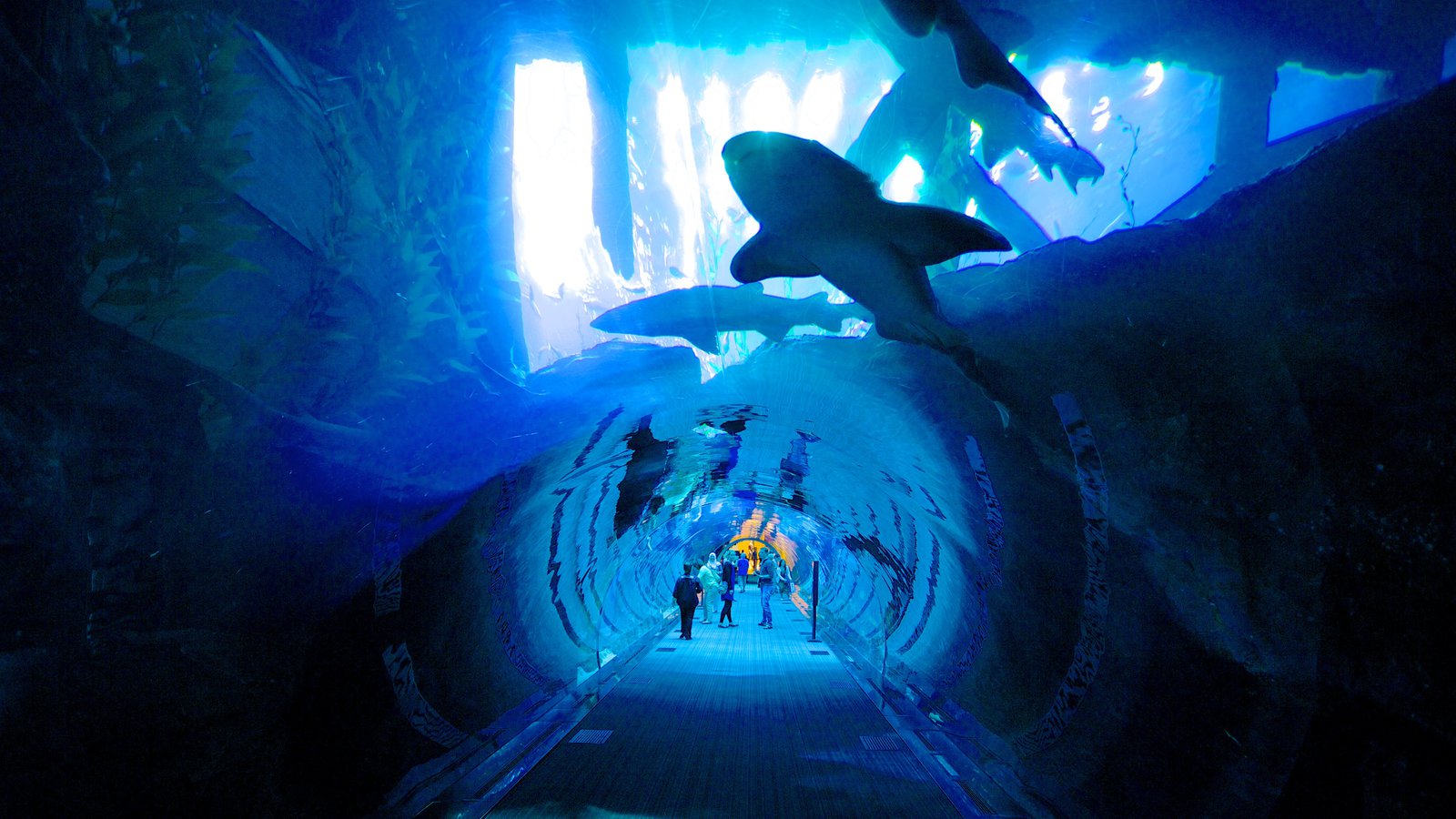 The mall gave me the impression of a mini city inside a city. Well, let's not talk about my futile attempt to conquer every single corner of the mall — I realised it would take me more than a day.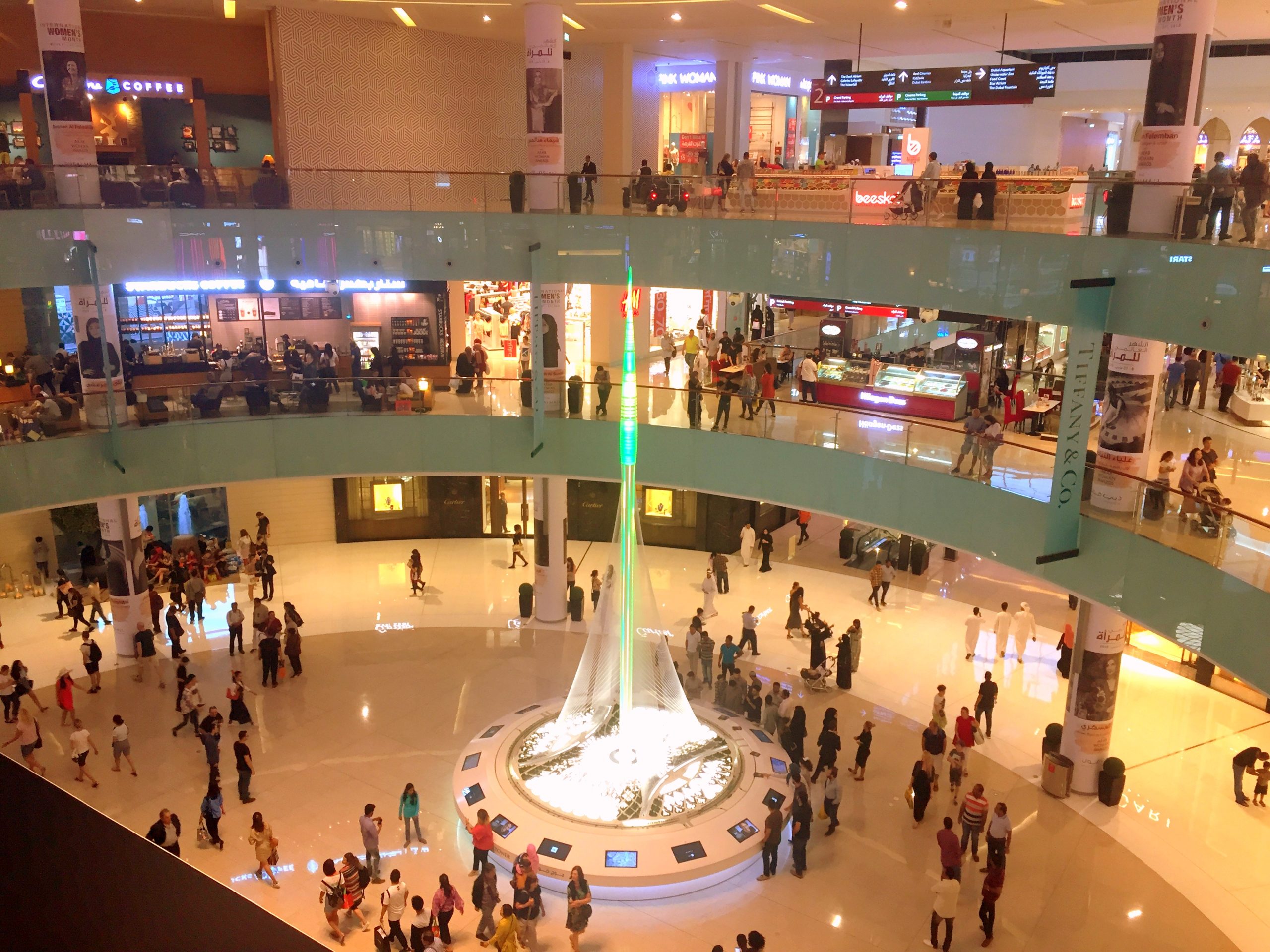 Address: Sheikh Mohammed Bin Rashed Boulevard, Downtown Dubai, 31166
Opening hours: Daily, 10 am – 2 am
How to get there: Take the metro to Dubai Mall station. Take note that on Friday, the metro operates from 10 am onwards (other days: 5:30 am).
Pumping some adrenaline in the Dubai Desert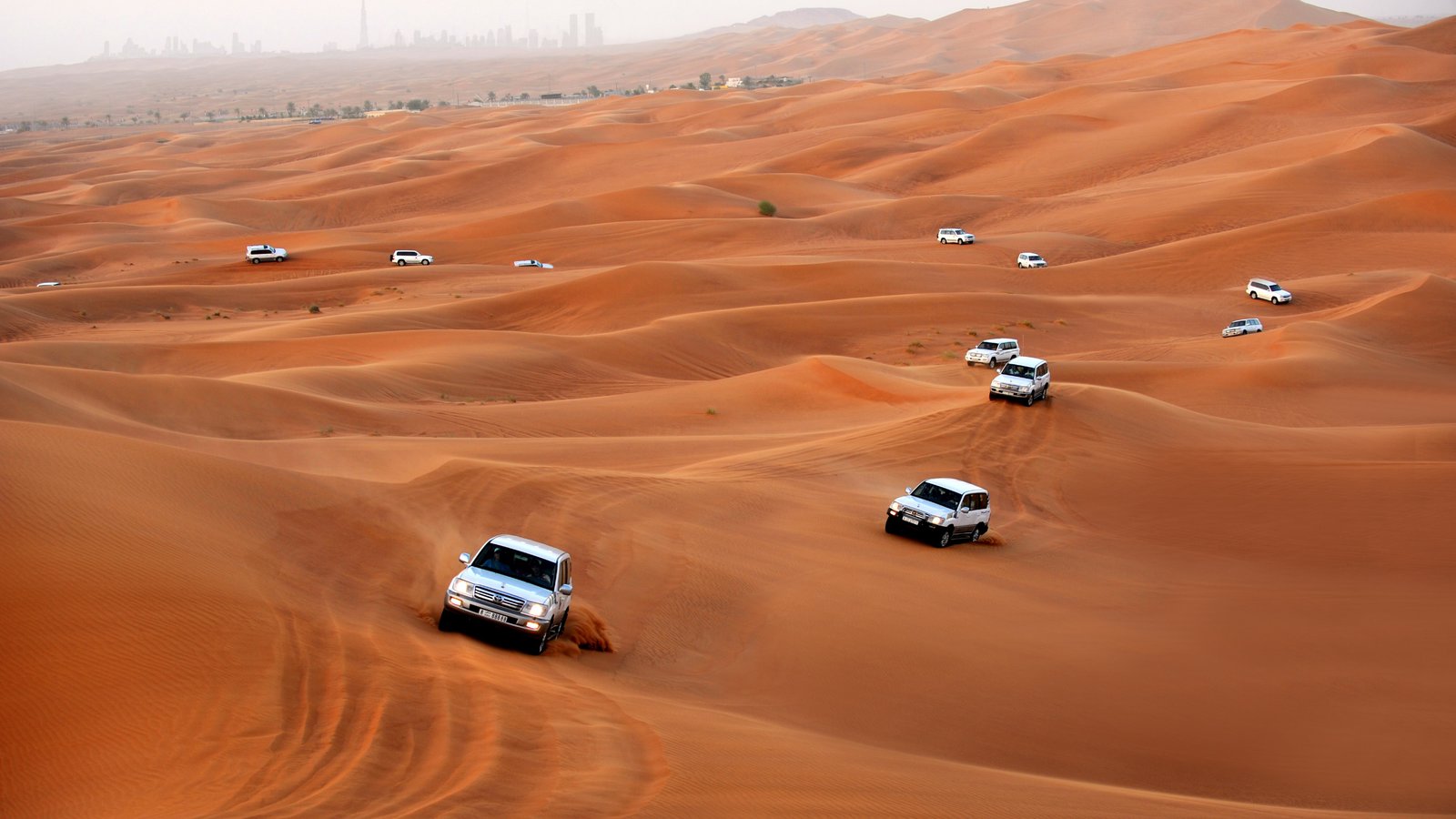 I hopped onto the Desert Safari in the hope of adventure, culture, and entertainment, and I got so much more than that. The adrenaline-pumping 4×4 Land Cruiser ride drove me high as we explored the vast stretches of the golden desert. As the sun got ready to set, I hopped to the back of a camel and made my way to the camp.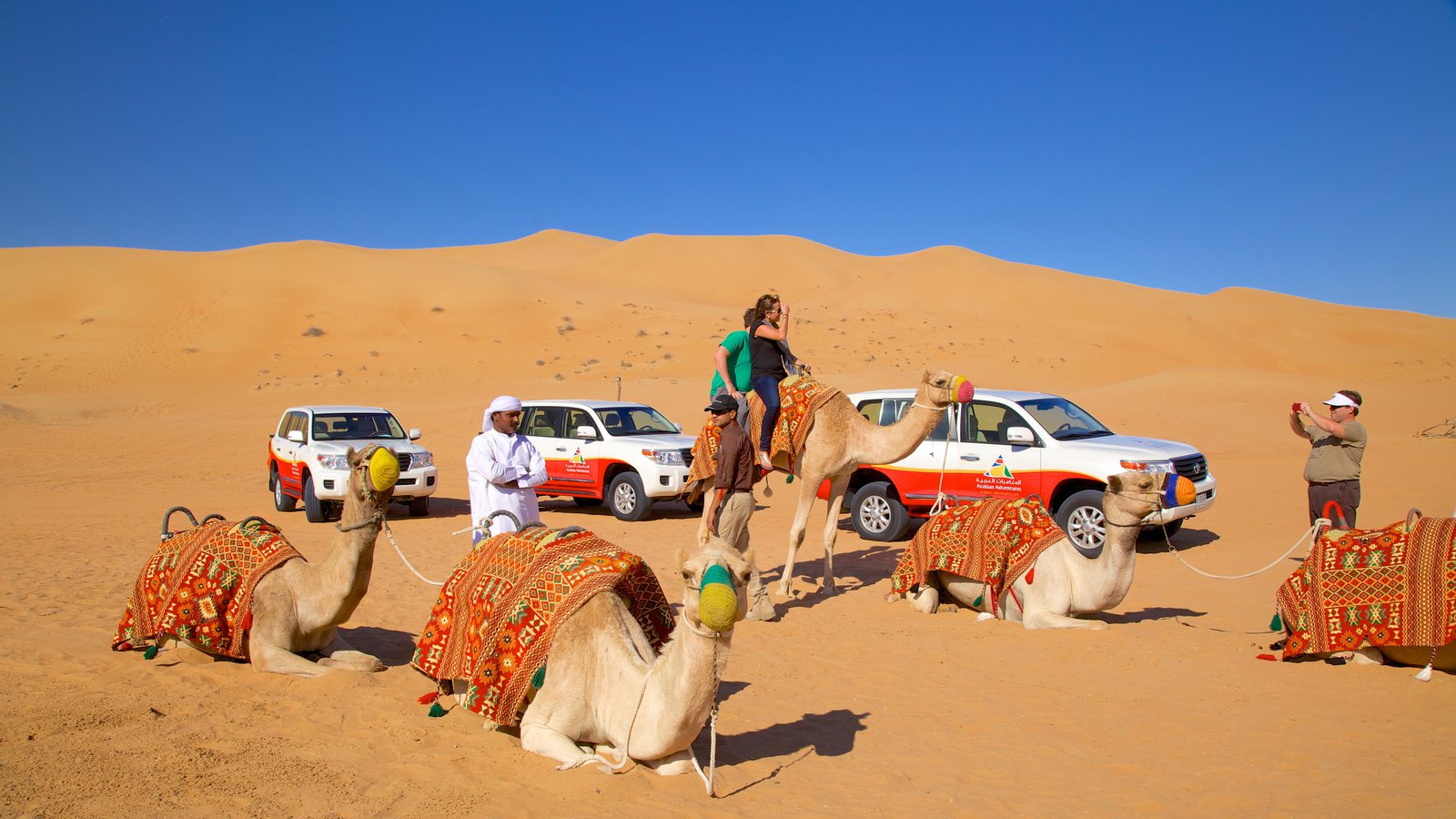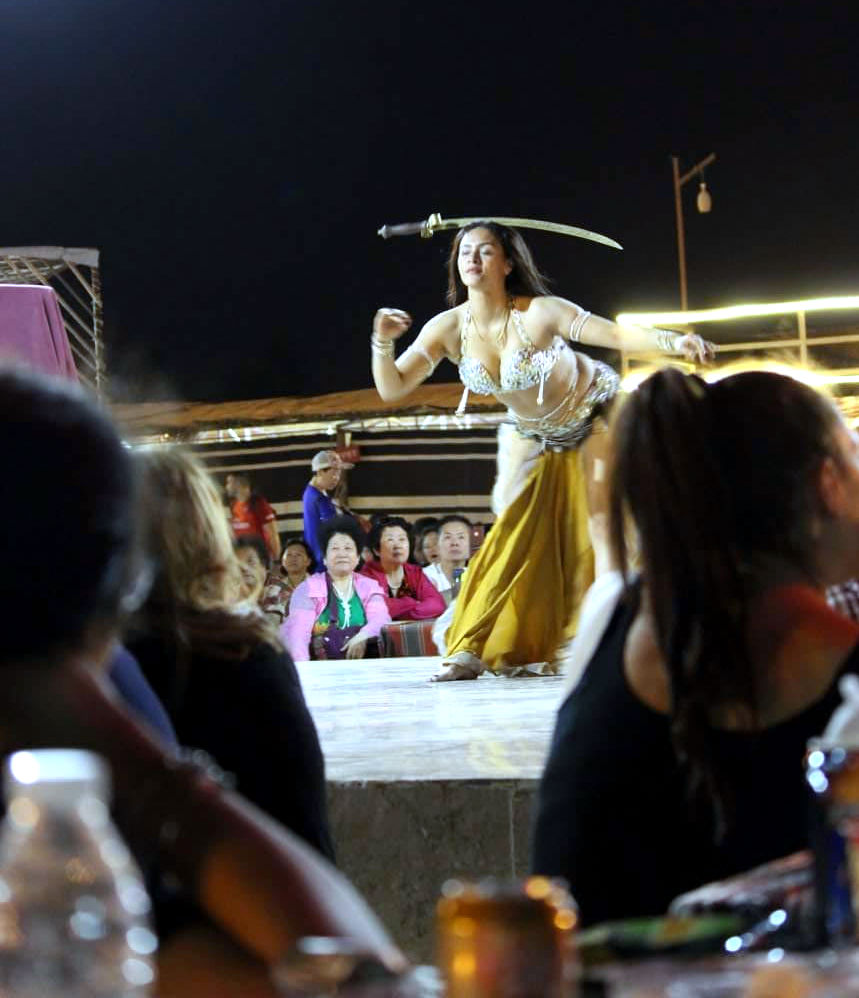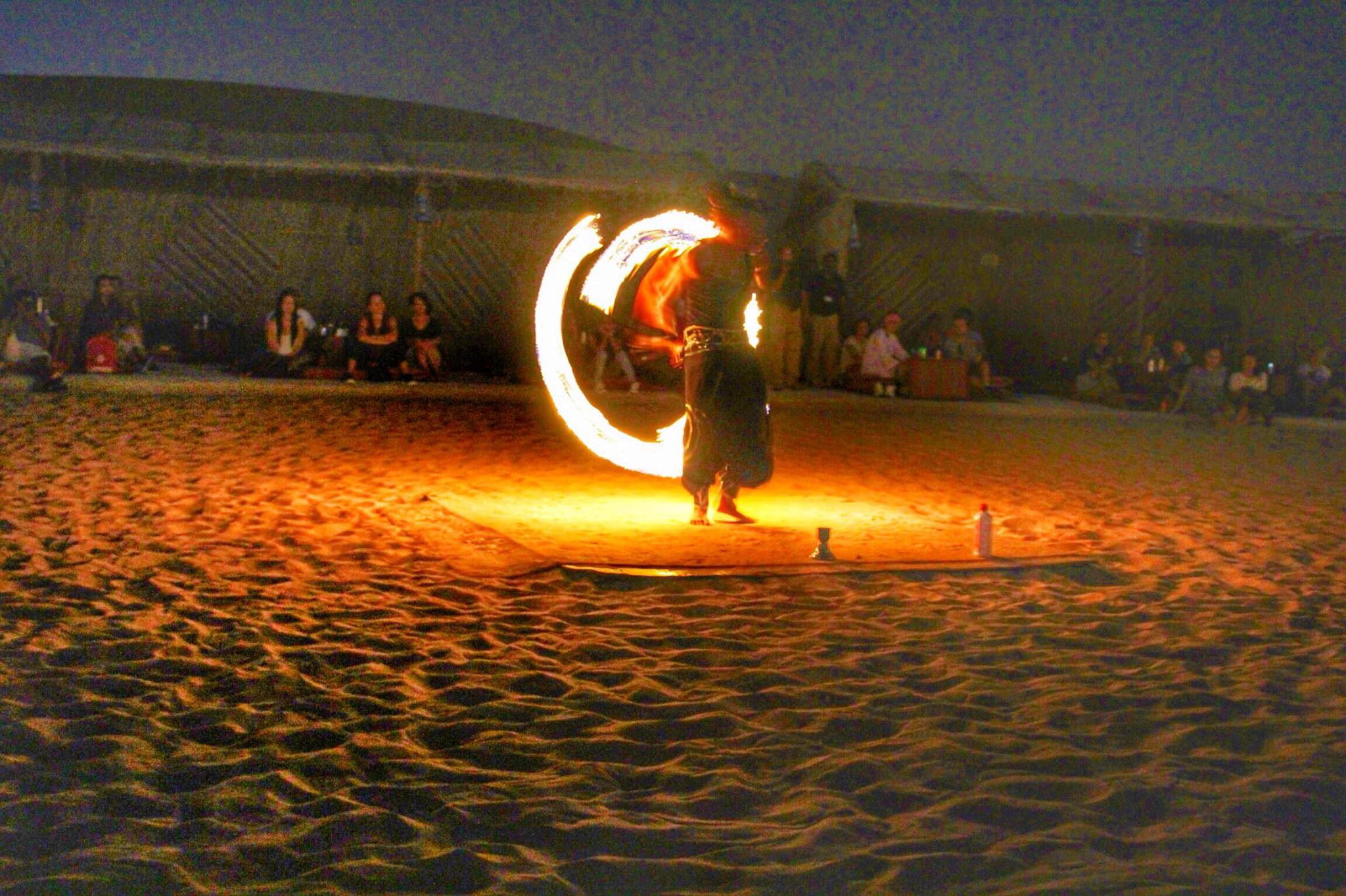 With the traditional Arabic music in the background, I watched as the sun disappeared from the horizon. I expected a run-down, mediocre place to sit and catch the sunset, but I was wrong. Huge sheets of carpets with tables and cushions were laid out to make us feel cosy while having dinner. They never stopped entertaining us with lines of performances. I enjoyed myself too much here, sipping a cup of traditional Arabic coffee, smoking flavoured Shisha and indulging in delicious Arab cuisine. One of the few moments you wished that night would be young forever.
Address: Dubai Desert Conservation Reserve (24°49'35.8″N 55°39'26. – 8 3 St)
Opening hours: 4 pm – 9 pm
When and how to get there: Book a ticket for the SunDowner Dune Desert Dinner Safari. It normally includes hotel pickup and dropoff.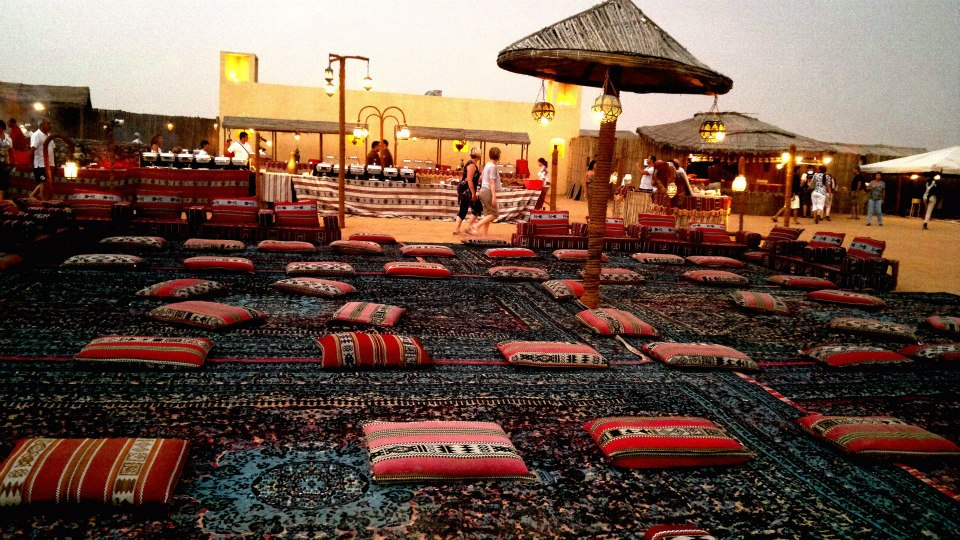 Best time to visit Dubai:
Summers in Dubai are blistering hot and not a favourable time to go. The best time to visit is during winters, from October to March, when the temperatures are comfortable with some cooling days and nights.
Where to stay in Dubai:
Dubai is one of the most sought-after tourist destinations in the World, offering accommodations for any kinds of travellers. If you are looking for a budget stay, I recommend Hyatt Place for its easy access to some of the top attractions in Dubai.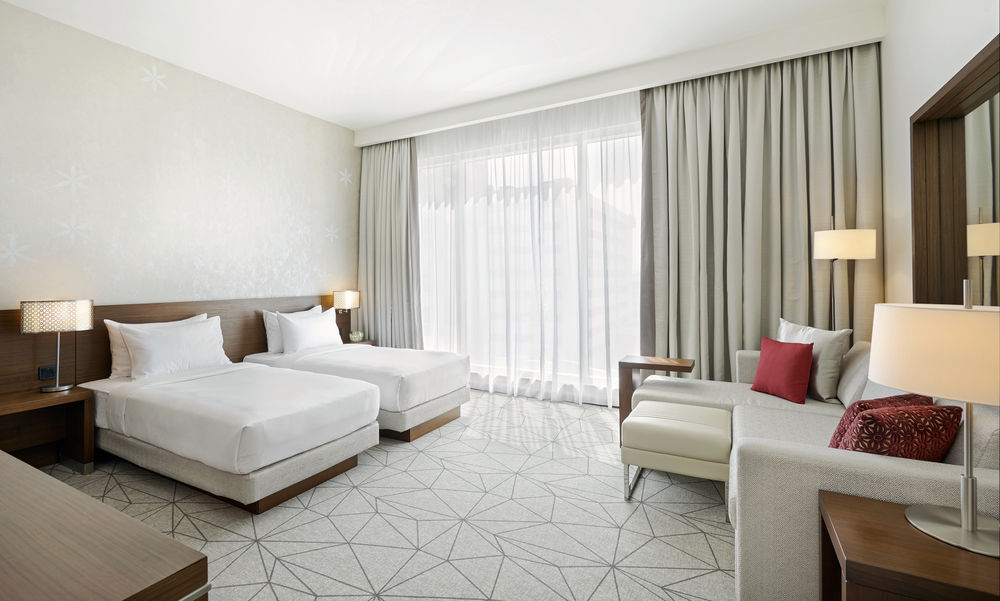 Dubai is undoubtedly charming with its modernity and traditions shone through the various tourist attractions and natural wonders. I might not have seen all the things that Dubai could offer, but that's just another reason to return there and explore the rest.