By Expedia Team, on September 26, 2016
Fun Places to Visit in Las Vegas Without Gambling
Las Vegas lies at the very heart of Western excess; money flows through the neon-lit streets as tourists and locals flood in and out of the goliath hotel casinos inhabiting the strip. Gambling is the main pull for the majority of visitors to this desert city, but there is more to Vegas than hoping for a lucky break! Do all the fun places in Las Vegas include dice and vice? Actually, no.
If you visit this metropolis, whether you are gambling or not there is so much you can see or do without playing the slots. The following list contains our favourite attractions that Las Vegas has to offer!
Fun Places to Visit in Las Vegas Without Gambling
10) The Neon Museum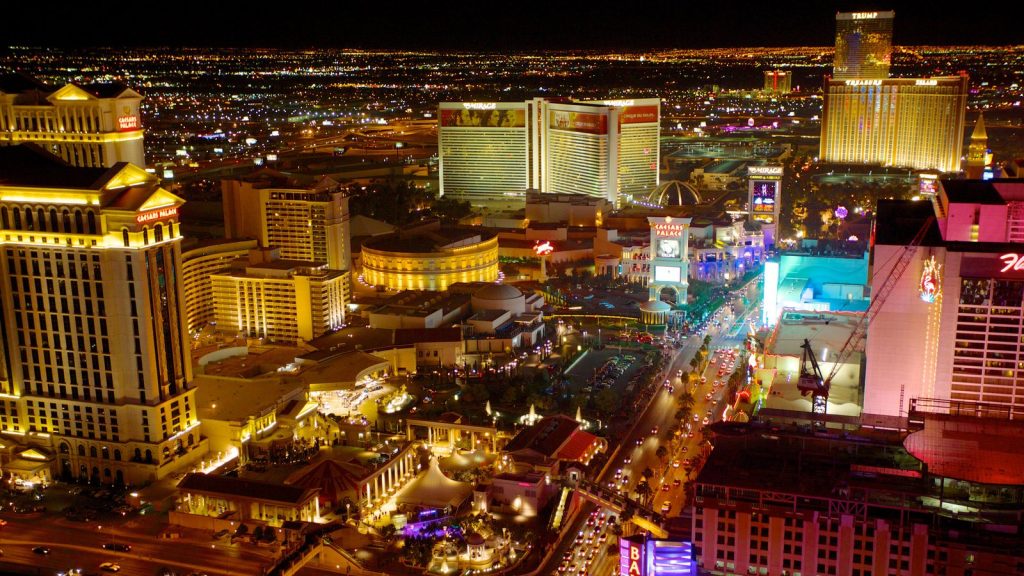 Located in downtown Vegas, The Neon Museum is home to over 150 old neon signs that used to decorate the famous strip in decades past. The awe-inspiring giants that used to array the prestigious hotels and casinos are an impressive sight regardless of taste. Home to the famous "Hacienda Horse and Rider" sign, the collection started in 1996 and has been growing ever since.
Prices start from $18 for a day tour and $25 for a night tour; we suggest a night tour as you can witness the full splendour of the signs as they were originally intended!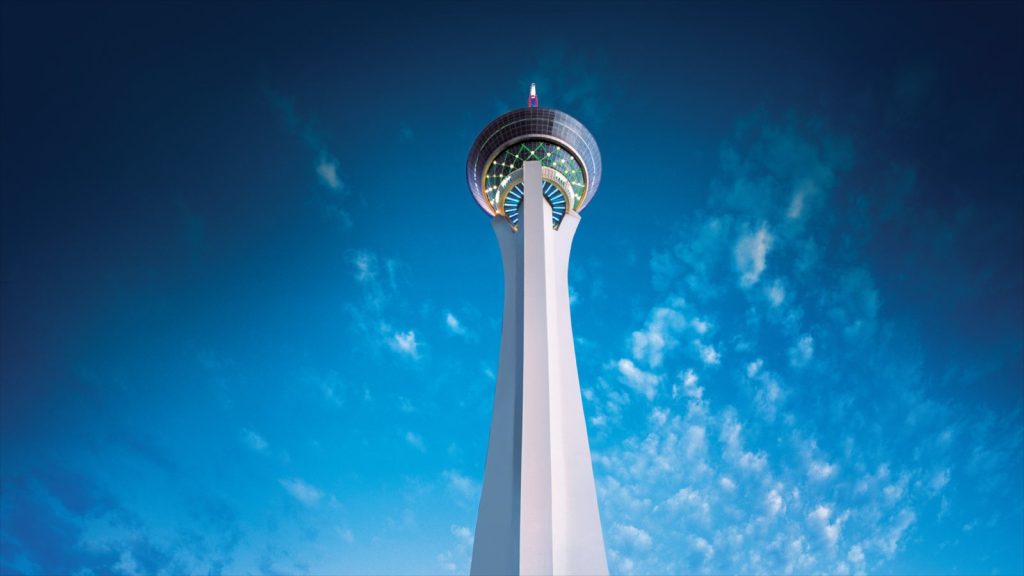 For the ultimate thrills in The Entertainment Capital of The World there is simply no place other than the Stratosphere worth visiting. Featuring the four most talked about thrill rides in the city, there is no real competition for adrenaline pumping excitement here!
The Skyjump is a Guinness World Record holding bungee jump that allows users to enjoy a controlled descent of 829 feet! The record in question is for the highest commercial decelerator descent in the world. Prices for the jump start at $119.
Big Shot is the highest amusement ride in the world. The ride consists of a 49m tower attached to the 281m high Stratosphere high deck; and riders can pull 4Gs during the 72kph experience! If this sounds like your kind of activity then $25 will give you the experience you crave.
Insanity consist of seats suspended 274 metres in the air above the city, they spin at 3Gs and give you an unparalleled view of the sprawling capital of Nevada.  $25 allows you to partake in the Insanity adventure!
X-Scream catapults riders 8m over the edge of Stratosphere and will undoubtedly give you a thrill! The X-scream is named thus as the ride generally prompts screams from the participants! $25 will give you a go on this ride.
If you plan on going on Bighsot, Insanity and X-Scream; then we suggest buying a day pass for $36 which will allow you unlimited turns on all these rides!
8) Las Vegas Weddings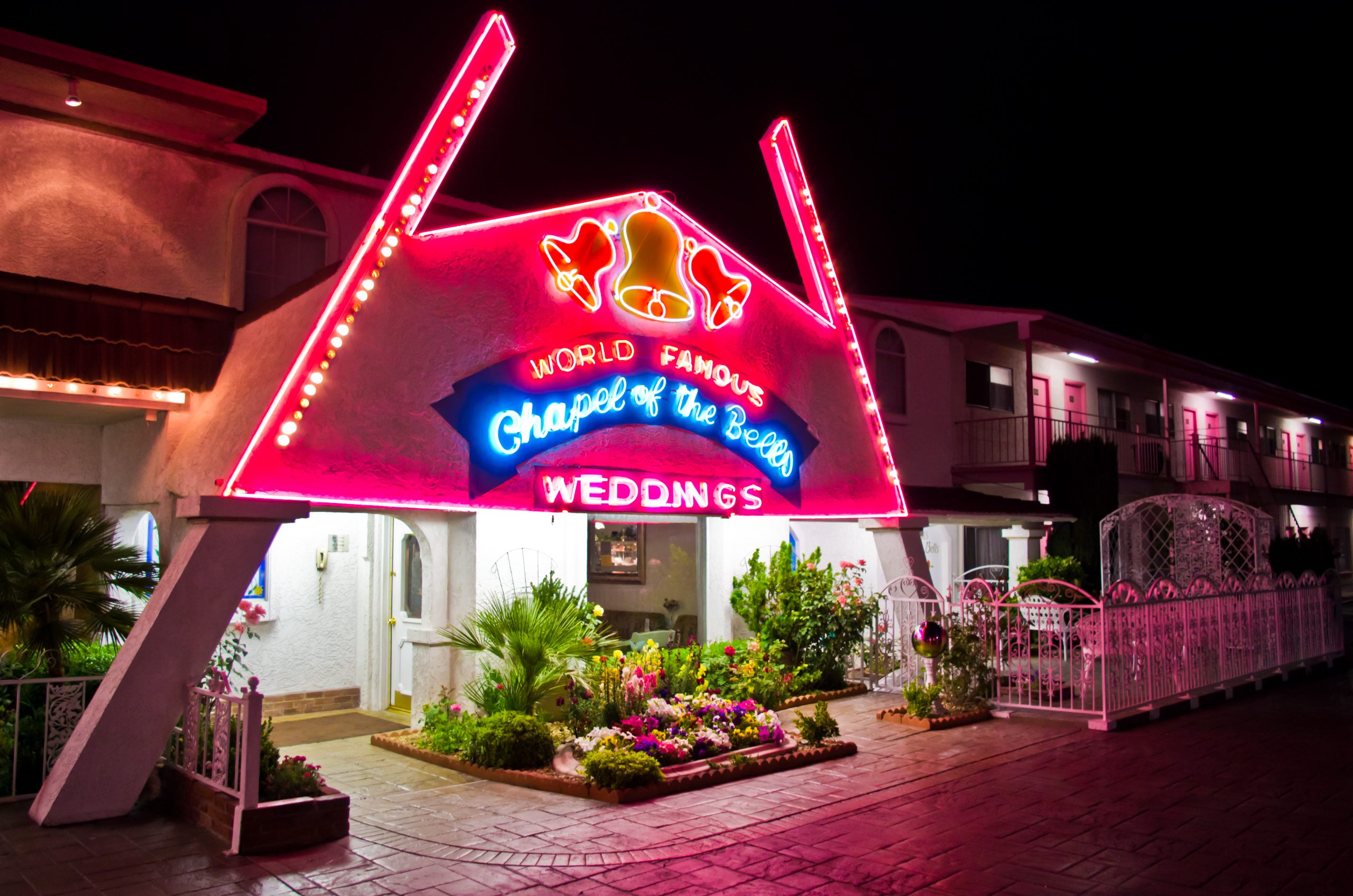 Antoine Taveneaux / Wikipedia
This is certainly not for everyone, but Vegas is famous for its wedding services and Hollywood suggests that no trip here would be complete without a snap-wedding! If it is your wish to tie the knot and these not-so-illustrious institutions then you have plenty of options!
The most famous wedding venue in this city is Viva Las Vegas Wedding Chapel. You can have your ceremony performed by an Elvis Presley impersonator or have the whole thing styled in the theme of your choice. Prices start from $245.
7) Nevada State Museum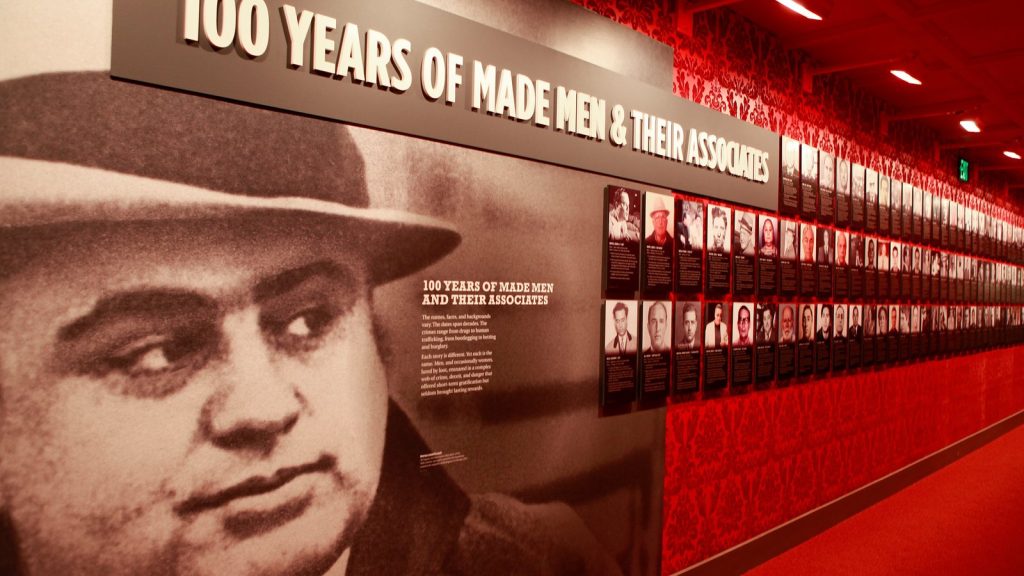 If you want to learn the history of The Silver State then this is the place to visit. Started in 2011; this museum takes visitors through the geological makeup of the area as well as the human history of the state. The Nevada State Museum gives you a real taste of the State, and many of the exhibits revolve around Las Vegas itself. It may not be the most exciting of all the places to visit in Vegas, but hey you're already there and museums are always a good way to know a place and expand your mind. You can imagine Las Vegas has a very colourful history.
At $20 for adults and $10 for children, the experience hold real value for money, as it gives visitors a visual education about one of America's most exciting states!
6) Red Rock Canyon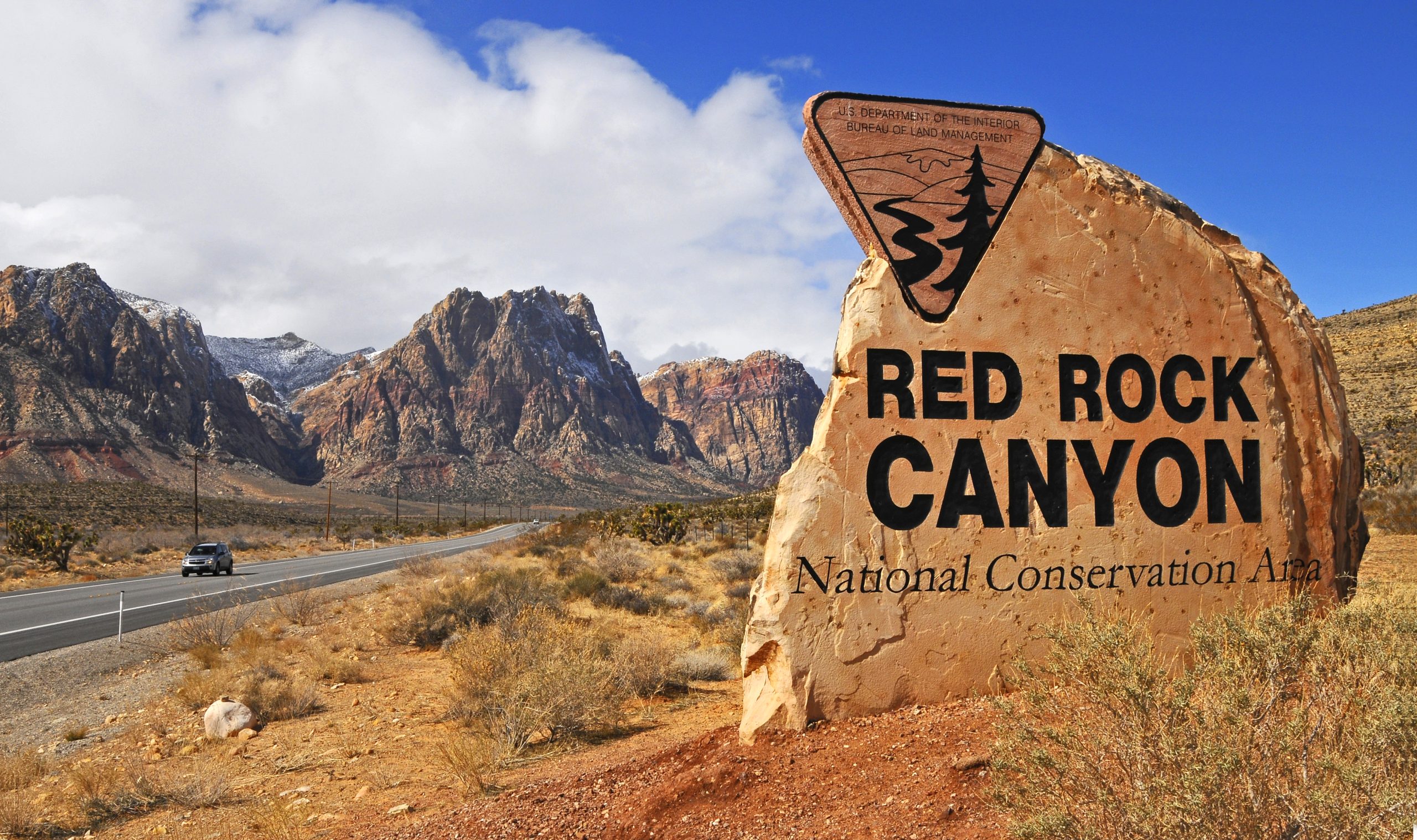 FrankFortePhoto / Wikipedia
If you are craving some nature after the bright lights of the big city then Red Rock Canyon should be your next destination! Home to Golden Eagles, Wild Horses and Mountain Lions; this really is a natural haven from the nearby gleaming metropolis. Rock climbing and hiking are popular here as are the more tranquil activities of sightseeing and picnics!
If you plan to take a look at Red Rock Canyon, then make sure to go to the visitor centre before you start exploring. You will get all the information needed for a safe visit in this wild but beautiful conservation area.
5) Exotics Racing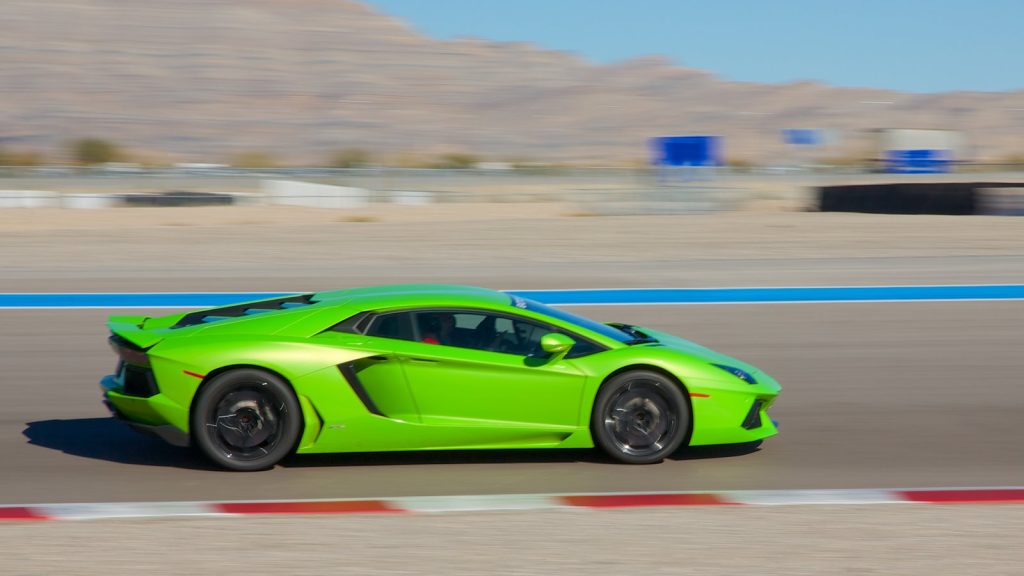 If fast cars are your thing then this may well be the highlight of your time here! At Exotics Racing, you get to drive a supercar around one of the area's best racetracks. For the experienced driver; this is an opportunity to drive some of best premier cars available today. And for those not quite as experienced; you can learn all the techniques required to steer one of these beasts around a track.
With prices ranging from $249 to drive an Audi R8 and $99 to ride along with one of Exotics Racing's own drivers there is an opportunity for everyone to unleash their inner Lewis Hamilton!
4) Adventuredome Theme Park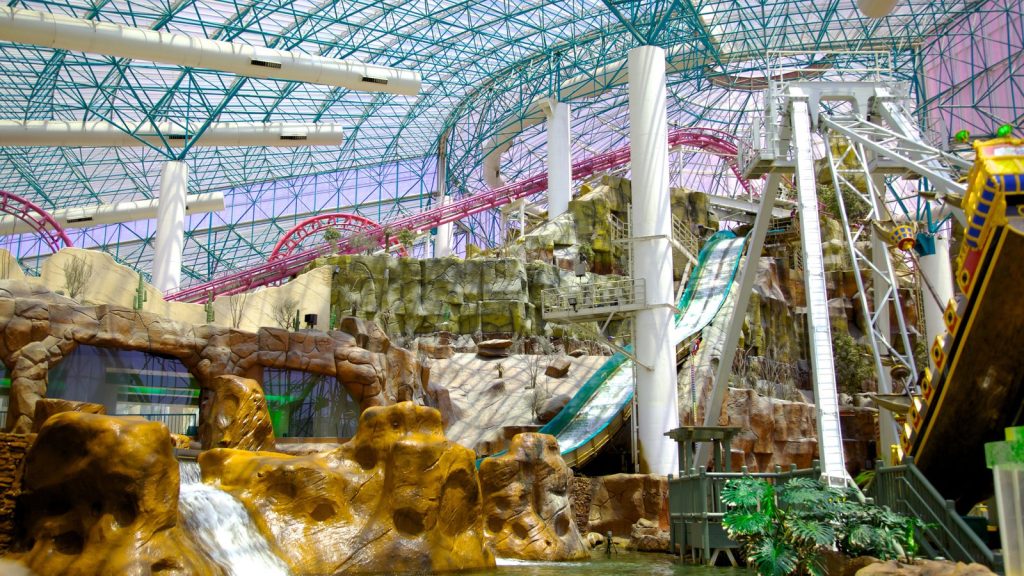 Did you bring your kids along with you to Las Vegas? Or are you enjoying a weekend with friends just being carefree kids yourselves? Besides the casinos and reckless partying, a themepark is a fun place to visit in Vegas to let your hair down and have some silly innocent fun.
The Adventuredome offers visitors an opportunity to try 25 rides and various other amusements located within its 5 acre area. It has been a Las Vegas feature since 1993. From rock climbing and mini-golf to a full-size roller coaster; Adventuredome has all you need for a fun-filled day out.
$32 will give you access for a day, and considering the vast array of activities on offer that really is some value for money!
3) Mount Charleston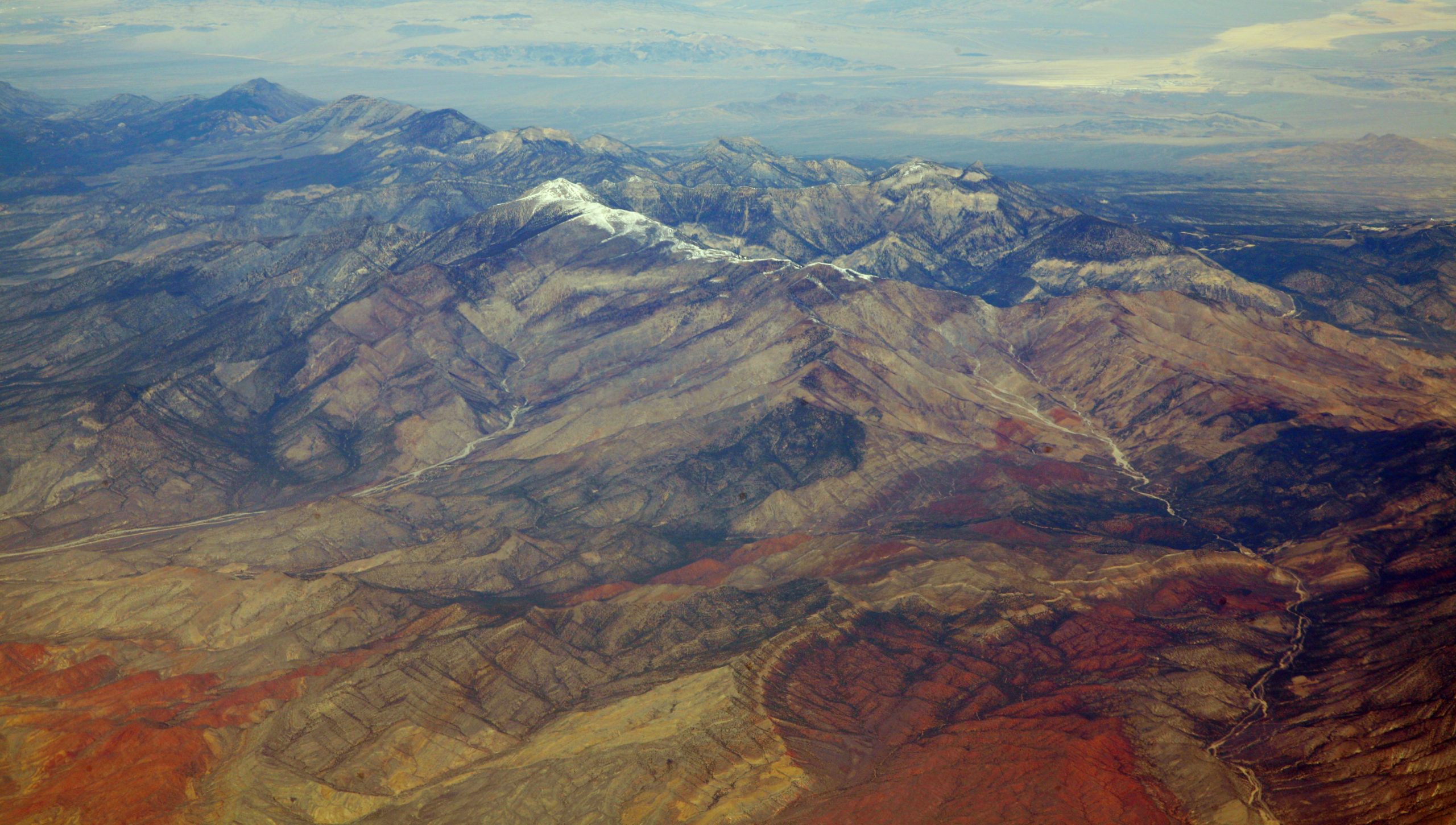 Doc Searls / Wikipedia
Just 56km away from The Strip lies Mount Charleston; natural beauty has a home here, with waterfalls, forests and wild flowers in abundance. During the summer months Vegas is notoriously hot, and Mount Charleston undoubtedly offers solace from the incessant heat that envelopes the area!
Famous for its hiking trails, a day out here will have you either refreshed from relaxing in the cool breeze or fully tired from exploration. Either way you will have spent your time well; basking in the splendour of the magnificent landscape that surrounds the 8th largest mountain in Nevada.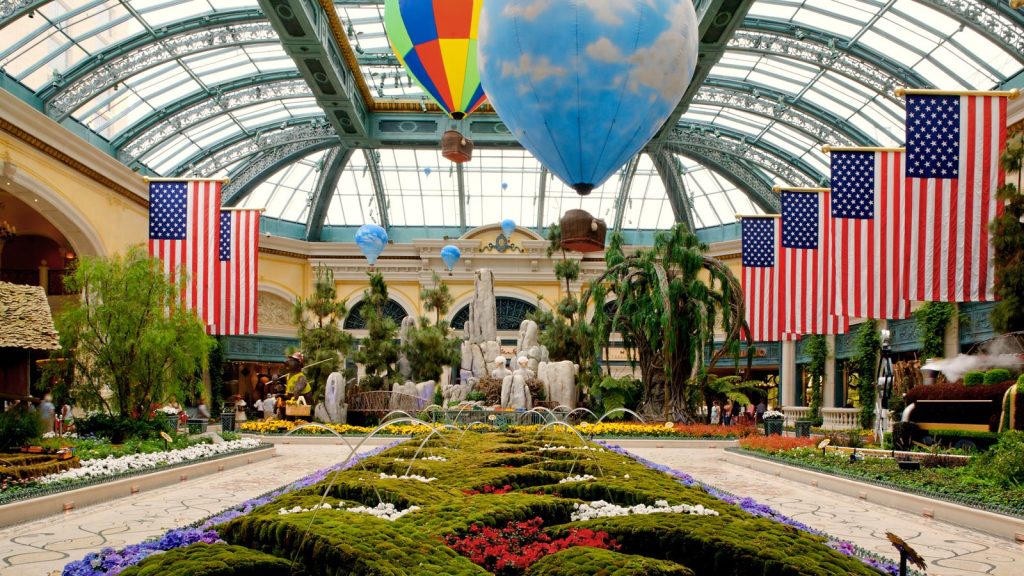 The Bellagio Conservatory & Botanical Gardens offer visitors an utterly unique experience. The unmistakenly American take on gardening is an incredible sight to behold and is an oasis-like treat in the middle of Las Vegas. Featuring over 10,000 flowers which are duly changed every 2 weeks by the 120 dedicated gardeners; this is not to be missed during your Vegas stay.
The gardeners here create amazing displays that showcase an inventiveness which will leave you speechless.  To make this experience even more appealing, a visit here will cost you absolutely nothing as there is no entry fee to the gardens.
1) Grand Canyon and Hoover Dam Day Tour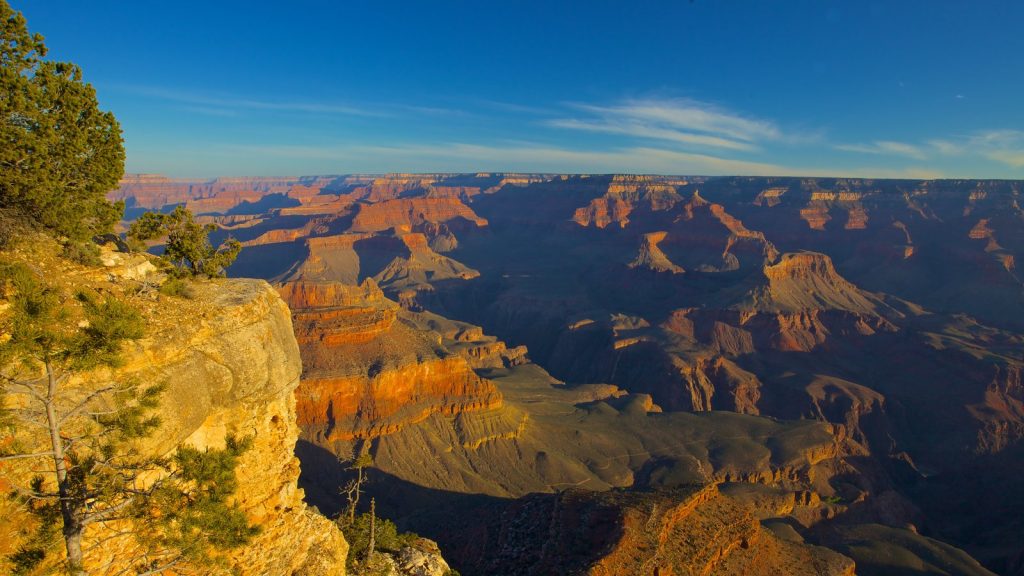 A visit to Las Vegas would not be the same without a stop at these equally awe inspiring attractions, one natural and one man-made; each is a true American landmark. It is one of the very top places to visit in Las Vegas. The Grand Canyon really needs little introduction; as it is a treasured natural landmark which reaches depths of over 1,800 metres at some points!
The Hoover dam is an impressive technological feat that cost a staggering $36 million in 1936. If you don't mind heights; we recommend a walk across the Hoover Dam bridge; as the views from the structure are simply amazing.
Most visitors to these attractions pay for a tour that includes both landmarks in its itinerary. The prices for a tour here vary depending on which operator you choose, but expect to pay $100 for a basic tour package.
[tabs]
[tab title="Weather in Las Vegas" icon="entypo-light-up"]Best time to visit Las Vegas: For the most bearable temperatures visit in May to March, where it is still warm but not too warm. [/tab]
[tab title="Getting There" icon="entypo-address"]
India to Las Vegas: United Airlines offer a fairly regular service.
Average flight time: flights generally take over 24 hours.[/tab]
[tab title="Visa Information" icon="entypo-book"]To apply for a US visa it will cost at least $160. The time it takes varies.[/tab]
[tab title="Where to Stay" icon="entypo-suitcase"]
[button style='blue' url='https://www.expedia.co.in/The-Strip-Las-Vegas-Hotels.0-n800045-0.Travel-Guide-Filter-Hotels' icon='entypo-suitcase' fullwidth='true']Find your perfect place to stay in Vegas[/button] [/tab]
[/tabs]
Start planning your trip to Las Vegas with Expedia.co.in