By Expedia Team, on November 23, 2015
Why you should spend your money on experiences, not things
From breath-taking views to adrenaline pumping activities, experiences are never short of providing a lasting impact. Undeniably people are constantly in the pursuit of happiness, and research shows spending money on these experiences is a step in the right direction to achieving this.
Here are three main reasons we think you should spend your money on travel experiences, not things and how you can do this:
Memories
Experiences enable you to create memories that objects just cannot provide; a trip to the world's most serene beaches or highest soaring peaks, will never be overshadowed by the 'great times you had with the latest smartphone'. (Plus, let's be honest, a selfie with a monument or on a mountain halfway around the world makes you pretty darn cool)
Seek out the wild, and live alongside the native animals of India found in its many safari parks, guaranteed to leave a spine-tingling memory in your mind for years to come. The Bandavgarh National Park is one of India's most famous parks found in the Umaria district of Madhya Pradesh.
A number of hotels oozing personality and comfort can be found nearby, including the Nature Heritage Resort, a collection of rustic cottages neighbouring the park. The hotel also offers its own nature orientated activities including camp fire recreation and elephant safaris, boasting to be an experience in itself.
Or those looking for a true nature-orientated experience can share their space with the majestic tigers of India, in the Wildflower Resort, a hotel located in a remote area adjacent to the tiger reserve.
The Bandavgarh National Park remains closed to visitors from July-September, but those looking to rub shoulders with tigers, rhinos and other large mammals should visit between January-June. For those of you who want to watch the birds spread their wings during migration season, should arrive between October and January. Remember, temperatures can reach over 40degrees Celsius from March to April, and they will only continue climbing until June, so base your arrival time on how you feel about the bold sunshine.
[button style='blue' url='https://www.expedia.co.in/Bandhavgarh-National-Park-Hotels.d6060320.Travel-Guide-Hotels' icon='entypo-suitcase' fullwidth='true'] Hotels Near Bandhavgarh National Park[/button]
Discover more about life around the world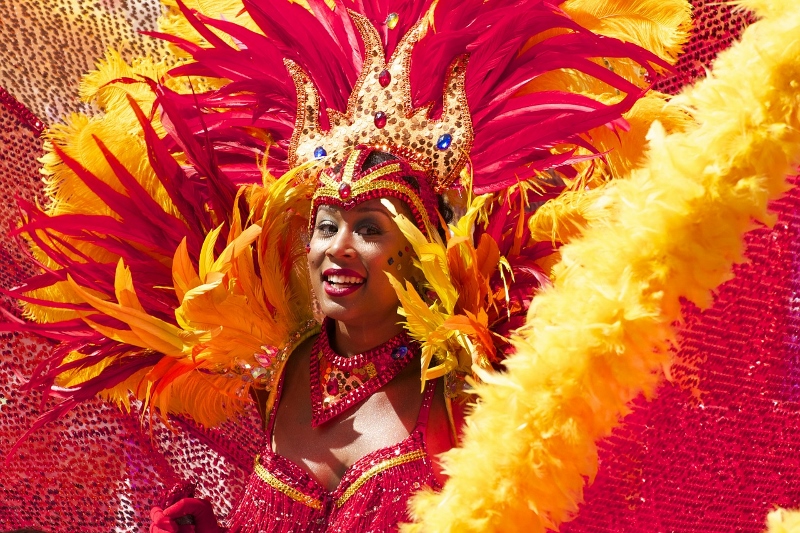 Experiences encourage you to embrace life outside the lines, and enable you to observe and immerse yourself in colourful, strange and different cultures, leaving you all the wiser for it. Don't let the exciting stuff only stay on the pages you read. Go out there and get involved!
Dive headfirst into the wonderful world of Rio Carnival; a celebration of all things indulgent and entertaining. Feel the wonders of Samba music whilst observing the intricate and exotic parades Rio Carnival has to offer. This experience will leave you with a yearning to explore the Brazilian culture more and more. Hotels such as the Miramar Hotel by Windsor and Mar Ipanema Hotel give you great access to all the Rio De Janeiro has to offer, including its white sandy beaches and Carnival culture.
Carnival takes place before the religious, Christian observance of Lent every year, usually in February and is an incredibly popular event for people all around the world. This popularity means things can get busy very quickly, so make sure to book well in advance and consider purchasing tickets to some of the many carnival events. Tickets can cost from anywhere around 3,600rupees to over 150,000rupees and can be purchased by tourists through LIESA (the principal carnival organisers).
[button style='blue' url='https://www.expedia.co.in/Rio-De-Janeiro-Hotels.d178301.Travel-Guide-Hotels' icon='entypo-suitcase' fullwidth='true'] Other Hotels in Rio De Janeiro[/button]
Inspire yourself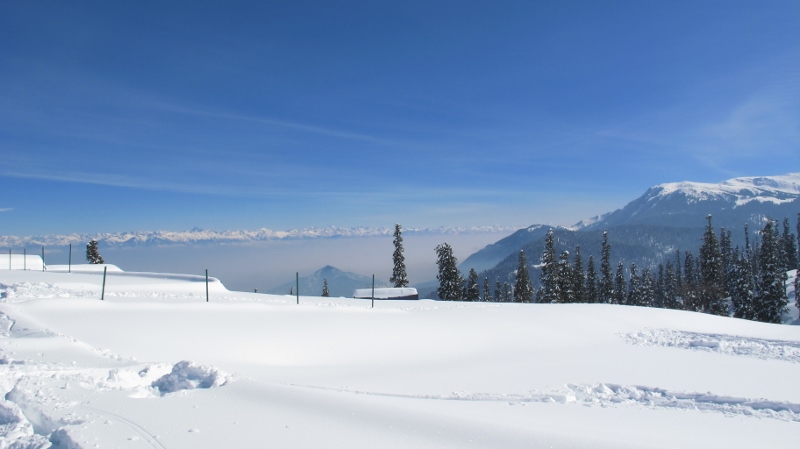 Experiences inspire. They lend an opportunity to learn more about yourself or discover things about yourself you never knew before. A new environment, a new challenge, a new community. These are some of the beautiful things you encounter when you travel, that not only teaches you more about the world, but can surprise your self-discovery.
Test your strengths and stamina with a white out experience on the slopes; scale glistening mountains, whilst getting an awe-inspiring view from the top of the world. The Himalayas are home to the world's highest peaks, including Mount Everest, and are a great place to try your beginners luck or fine-tune your expert snow-wielding skills. Gulmarg is a resort known for its exciting pistes and being home to the world's highest ski lift, not to mention its relaxing, luxurious hotels, such as The Khyber Himalayan Resort & Spa. Or try Hotel Pine Spring, a beautiful mountain retreat, offering relaxation to those wanting to explore the landscape or simply take a break from the fast pace of day to day life.
Ideal snow conditions are usually experienced between November and February and is a popular time for skiers. However, Gulmarg offers a different, but no less impacting experience from May to September, where the rolling landscape can be explored without the need for skis!
[button style='blue' url='https:// www.expedia.co.in/Gulmarg-Srinagar-Hotels.0-n6126254-0.Travel-Guide-Filter-Hotels ' icon='entypo-suitcase' fullwidth='true'] Other Hotels in Gulmarg[/button]
After all, experiences make you far richer than things ever will.