By Expedia Team, on August 30, 2018
My Three Favourite Places in Pakistan
Not many people know that Pakistan was once a favourite destination of hippie nomads back in the sixties. While the decades have turned, the beauty and rawness of Pakistan have largely stayed the same. In fact, tourists start flocking in, wanting to discover the secrets of Pakistan. I can't say that I have unlocked all that Pakistan has to offer, but my trip to the Northern side of Pakistan gave me a glimpse to three most beautiful places in Pakistan I have seen with my own eyes.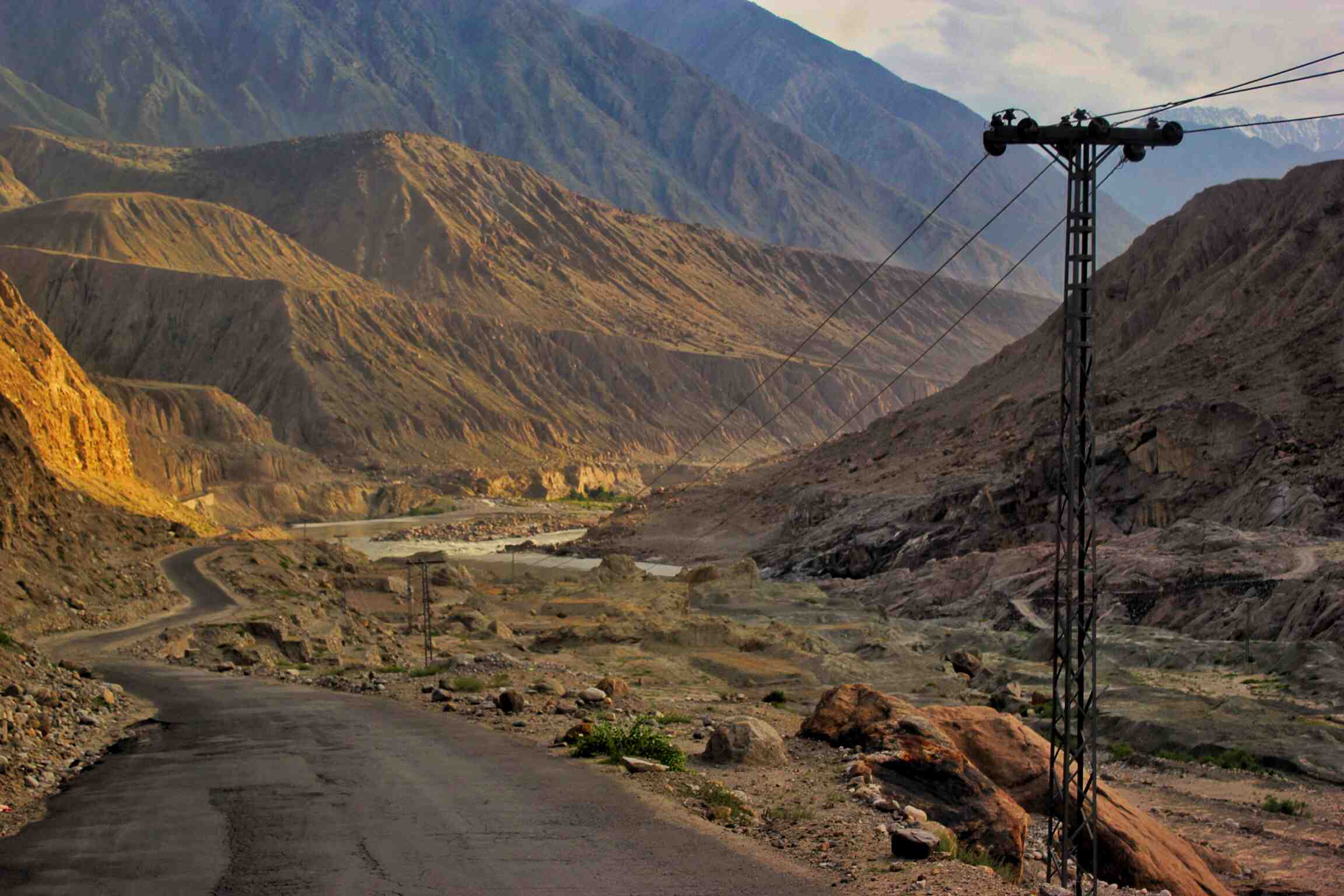 Fairy Meadows aka Nanga Parbat viewpoint
Last summer, I booked a 5-day itinerary to explore Northern Pakistan. If you are based in Islamabad, most tour companies will take you on a one-and-a-half-day road trip. Yes, it sounds exhausting, but the scenic view along the road, especially Kaghan Valley, makes up for it.
Our real journey to Fairy Meadows only started once we transferred from our bus to a smaller jeep. What happened next was definitely not for the faint-hearted. The driver navigated the car through an extremely narrow and twisted pathway around Kaghan Valley. We were scaling the mountain, with every kilometre passed. Often we found ourselves surrendering everything on our driver's hands. I imagined thousands of tourists taking up the same route every year — they surely had lots of guts!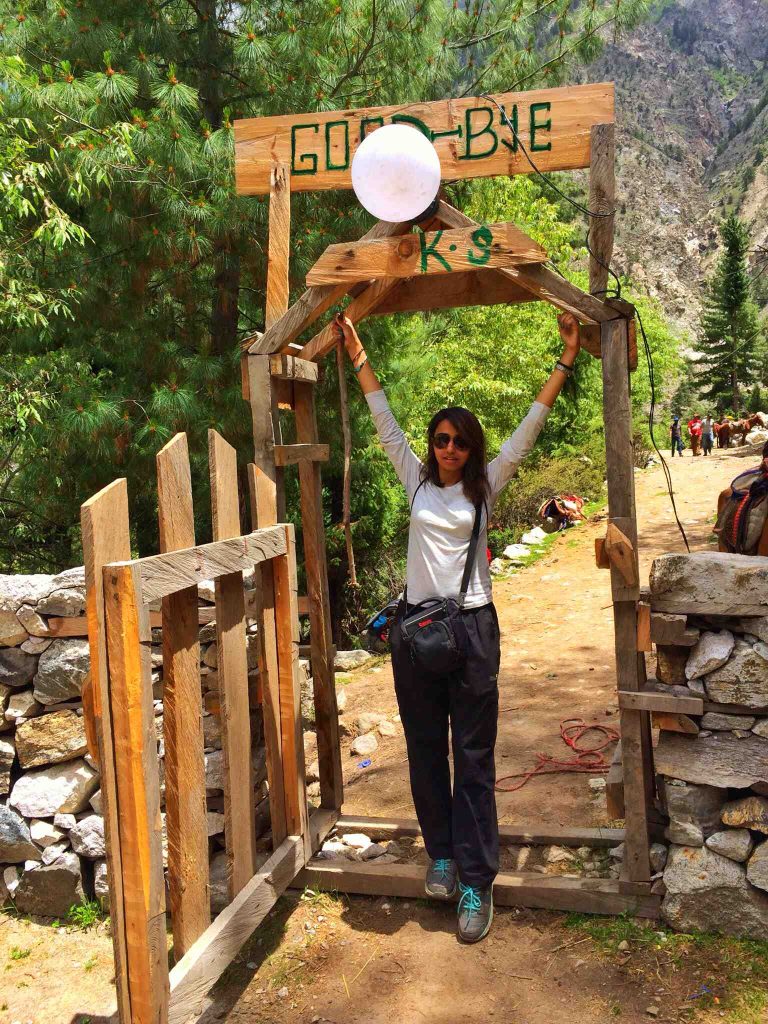 When the jeep ride was over, we took a break for a quick lunch at Tattu Village. Rice with lentil soup – just what we needed in the chilly weather.
Well energised, we felt so ready to start our trek to Fairy Meadows. If you are looking for a challenging trek to conquer in Pakistan, Fairy Meadows is not for you. It is a beginners level trek, suitable for those with any level of fitness. We even had an 11-year-old with us.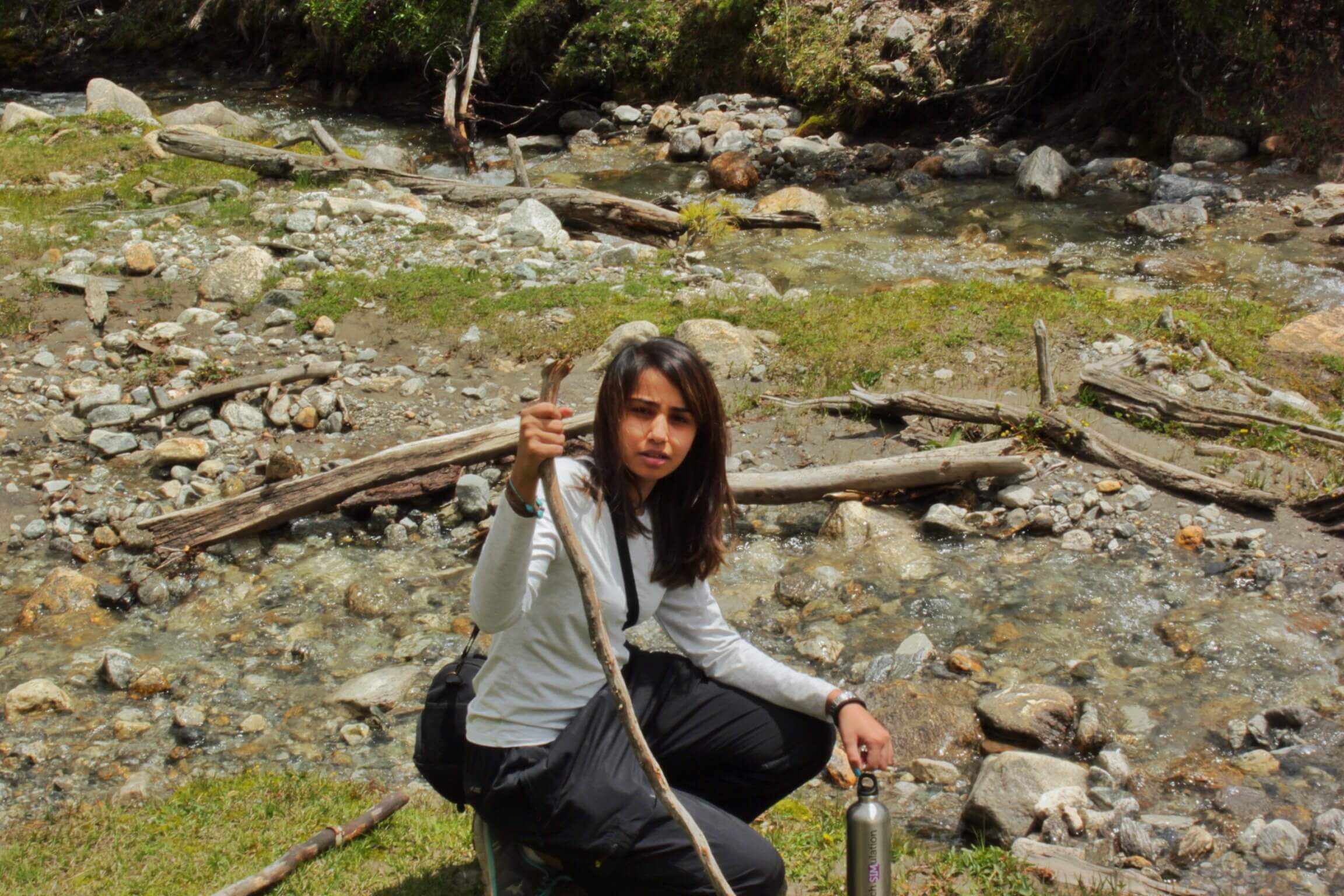 The trek might be easy, but it didn't mean it's going to be a quick one. After 2.5 hours, we reached the peak by the evening. I was not really a sporty person, and I found myself panting at the top of the mountain, but at the same time, the view left me speechless.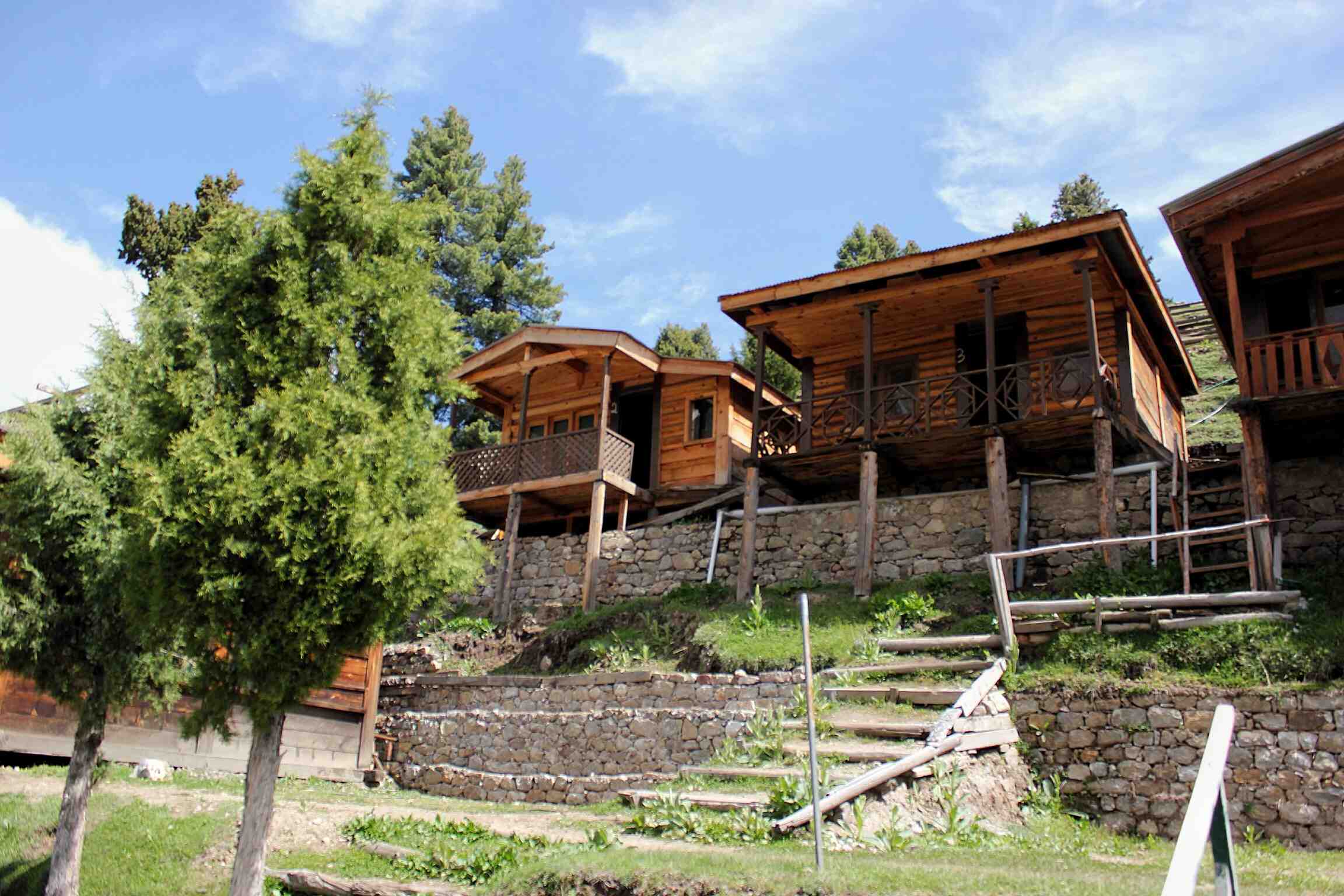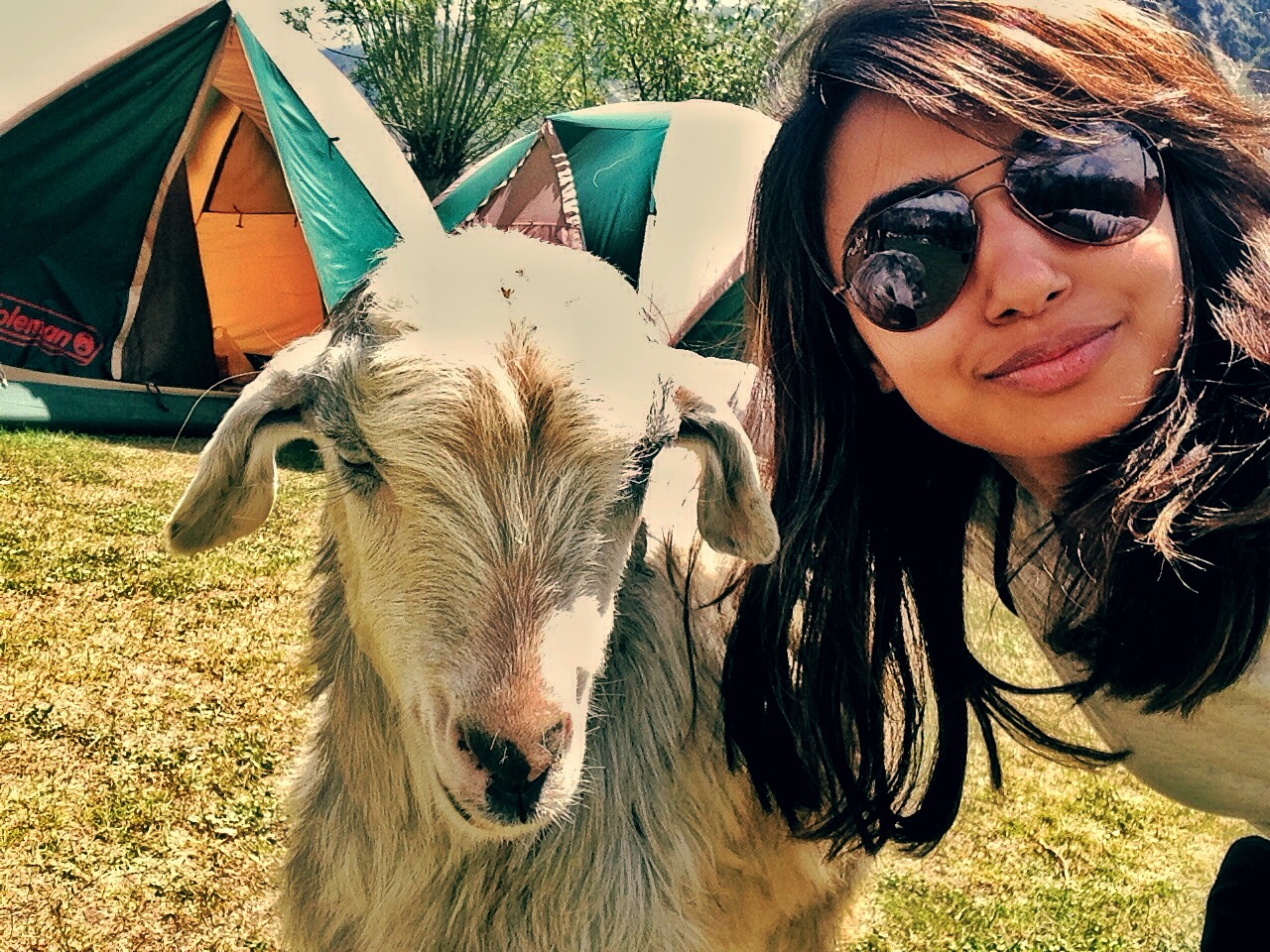 The lush green meadows were dotted with small wooden cottage rooms and colourful tents. Although Nanga Parbat, the ninth highest mountain in the world, was covered by clouds that evening, I was still astounded by the majestic view. The grandeur of the mountain reduced me to a small, insignificant creature in the vast green field. That night, the pitch black sky was full of little diamonds blinking.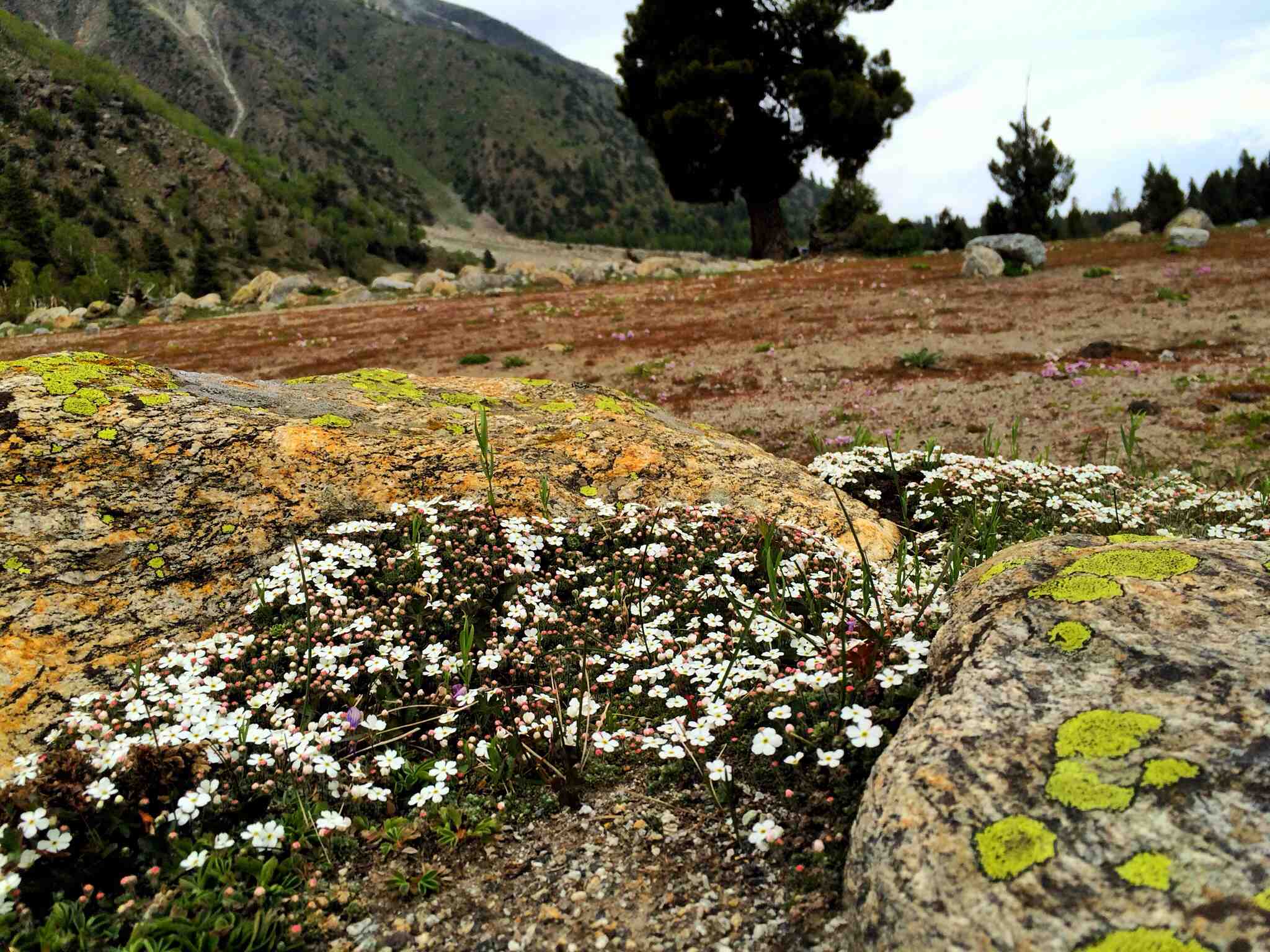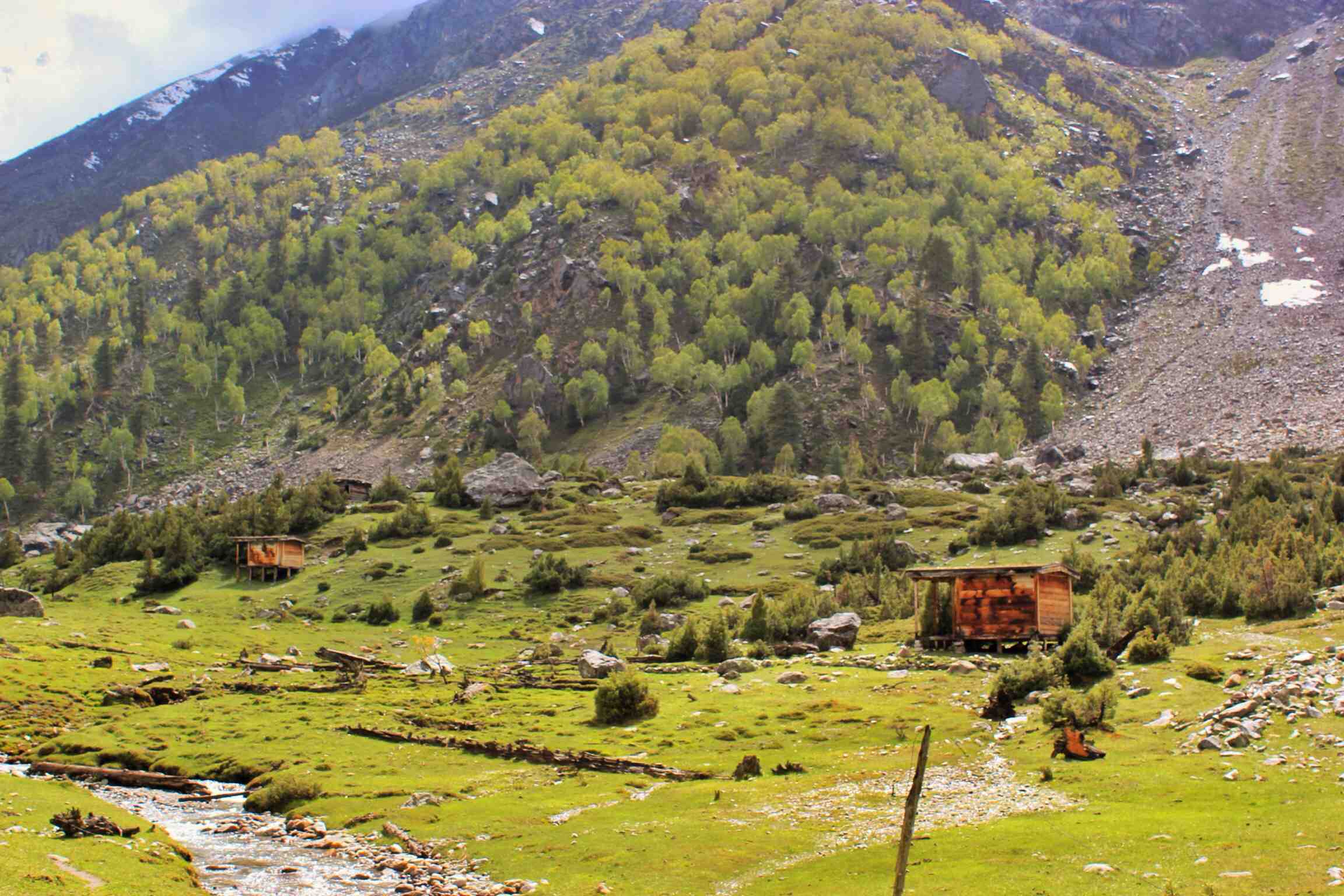 We started our day early by heading for Beyal camp, a couple of hours away from Fairy Meadows. Walking through the meadows reminded me of being Alice in Wonderland. The tall pine trees, the clear pond water, and the sound of nature — all of them are strikingly different from the buzzing town of Islamabad. Beyal Camp made a perfect lunch spot with its breathtaking view and shades of green. After getting our lunch and taking tons of photos of the surrounding, we made our way down to the Fairy Meadows, and guess what? The sun was shining brightly on Nanga Parbat, showing its full beauty as the clouds cleared up.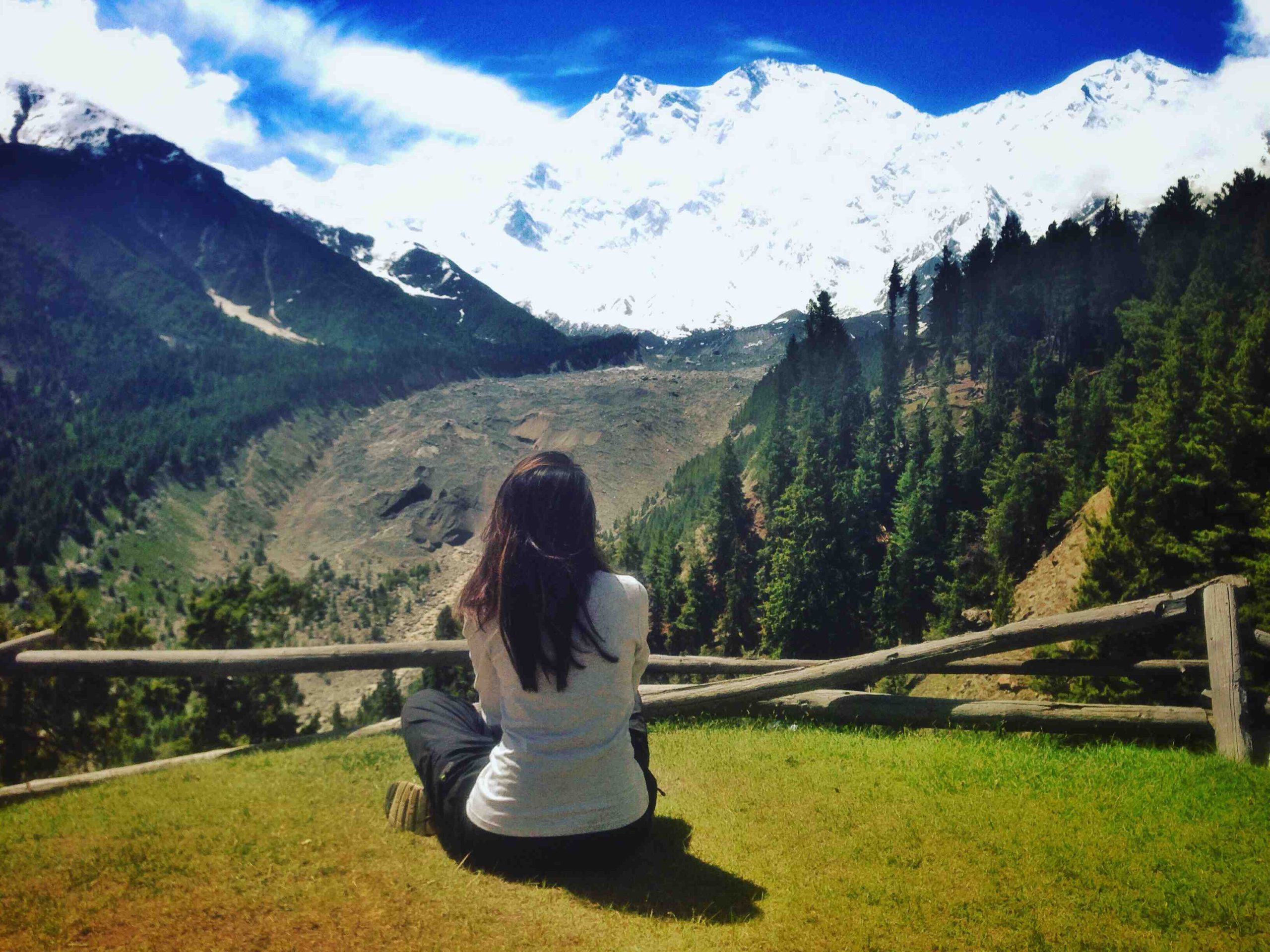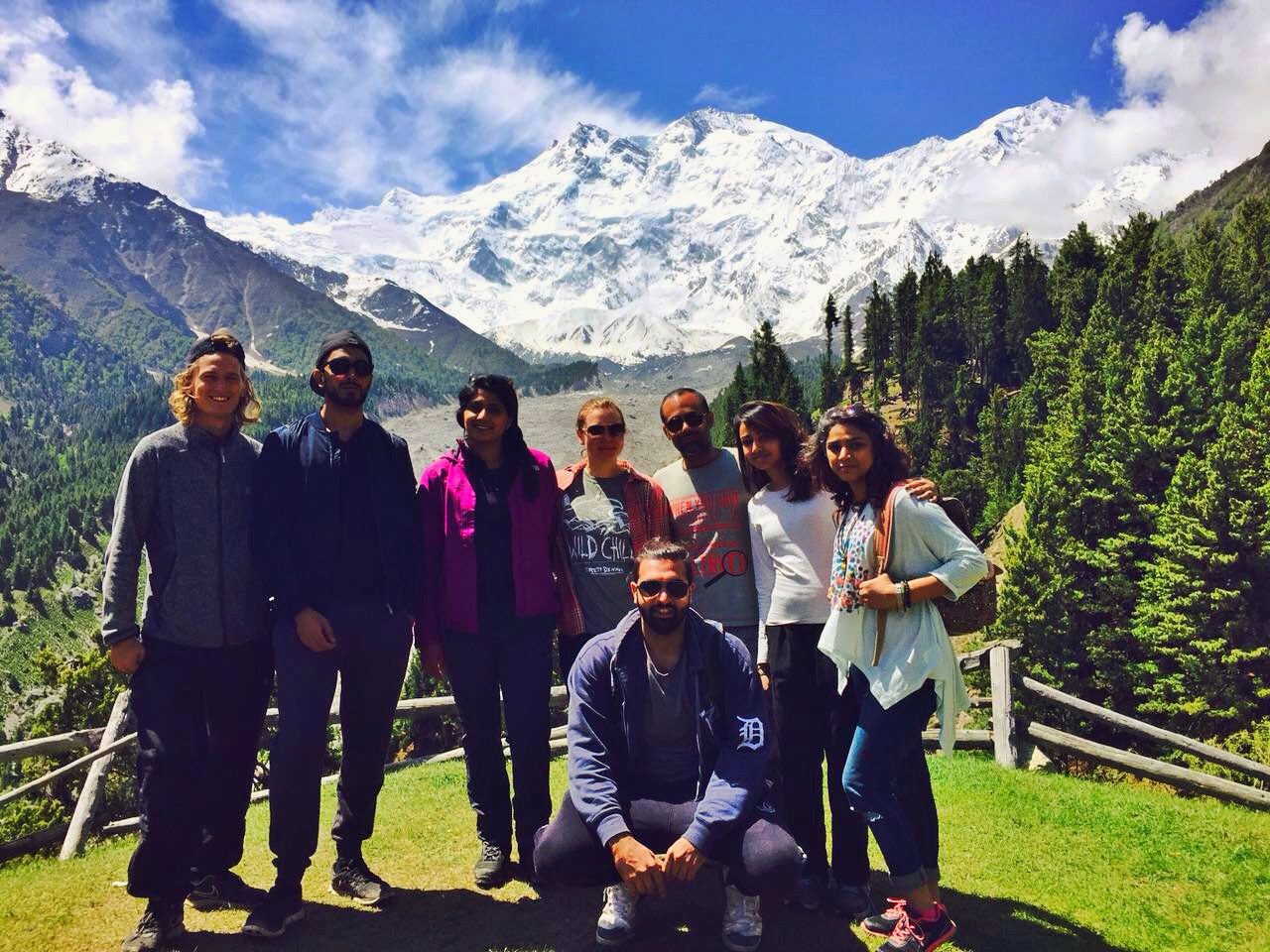 Best Time To Go: May-August
Ideal Length of Days Required: 7
Hotel Suggestions: Raikot Sarai, Broad View Hotel
Lake Saiful Muluk In Winters
Lake Saiful Muluk has always been known as a summer destination with its lush green lakeside views and roaring water, but I decided to pay it a visit in October, right at the start of Northern Pakistan winters. Unplanned and decided-on-a-whim kind of long weekend trip, my friends and I just relied on our instincts, booked a car and a driver, and embarked on our journey to the mountain.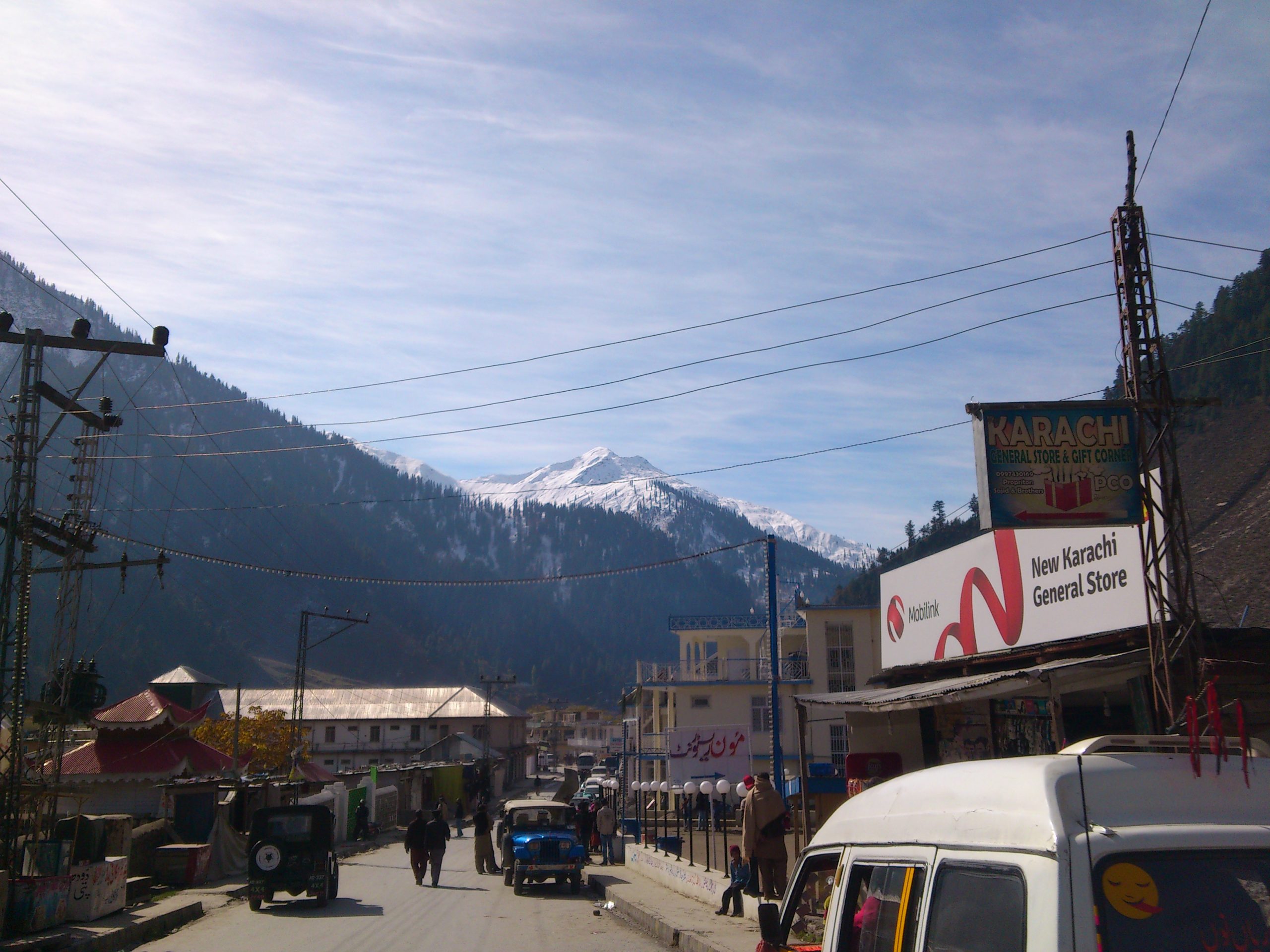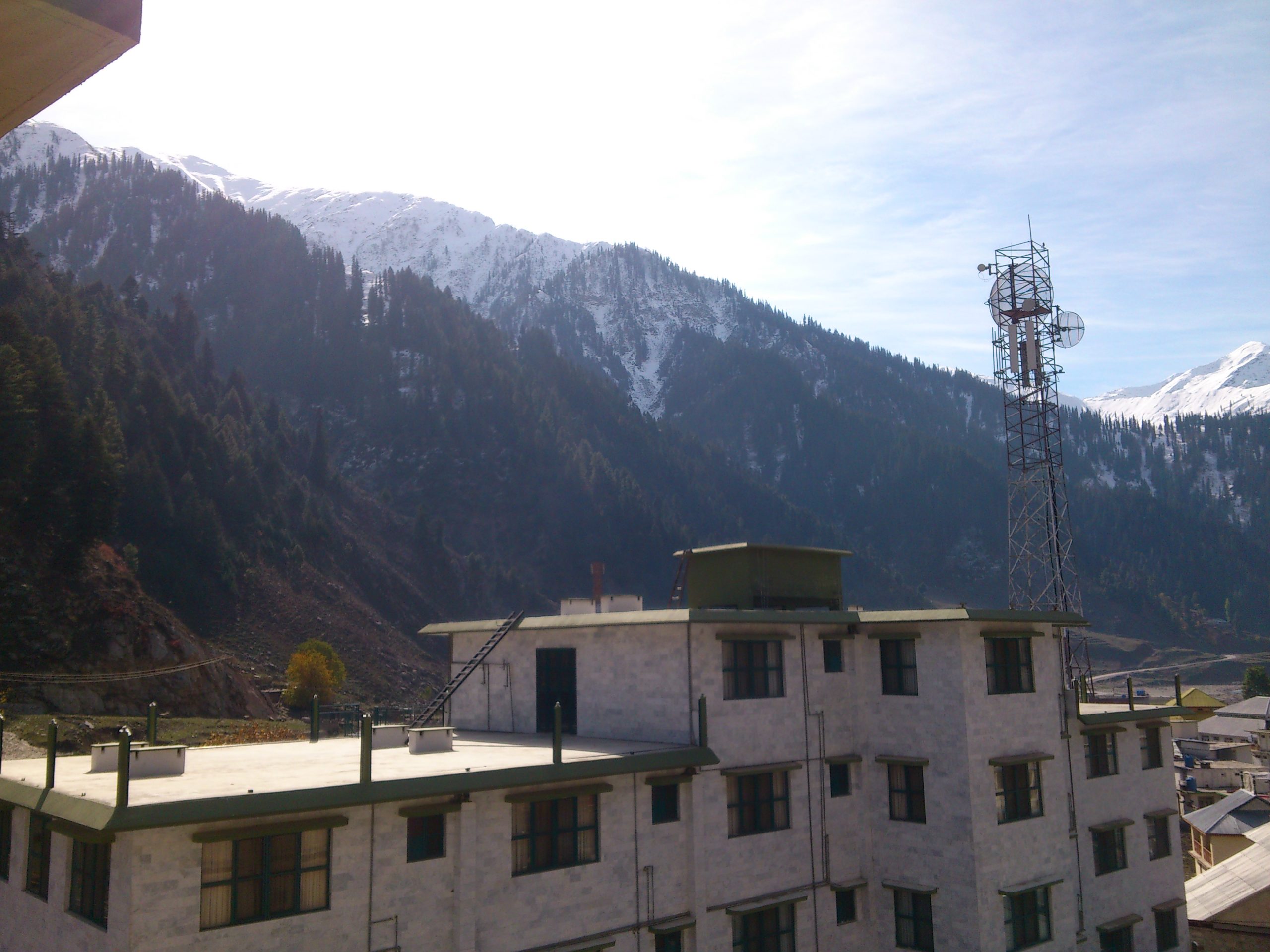 Instead of going to Lake Saiful Muluk straight away, we spent a night at the quaint little town of Naran. The zero-degree weather in Naran was expected, but we still took some time to acclimatize to the cold weather. The next day, we continued our car ride to the jeep rental point. Just like Fairy Meadows, the jeep ride up to Lake Saiful Muluk was thrilling thanks to the icy, winding road. But the view was really stunning. The trees and mountain turned into a winter wonderland during this period.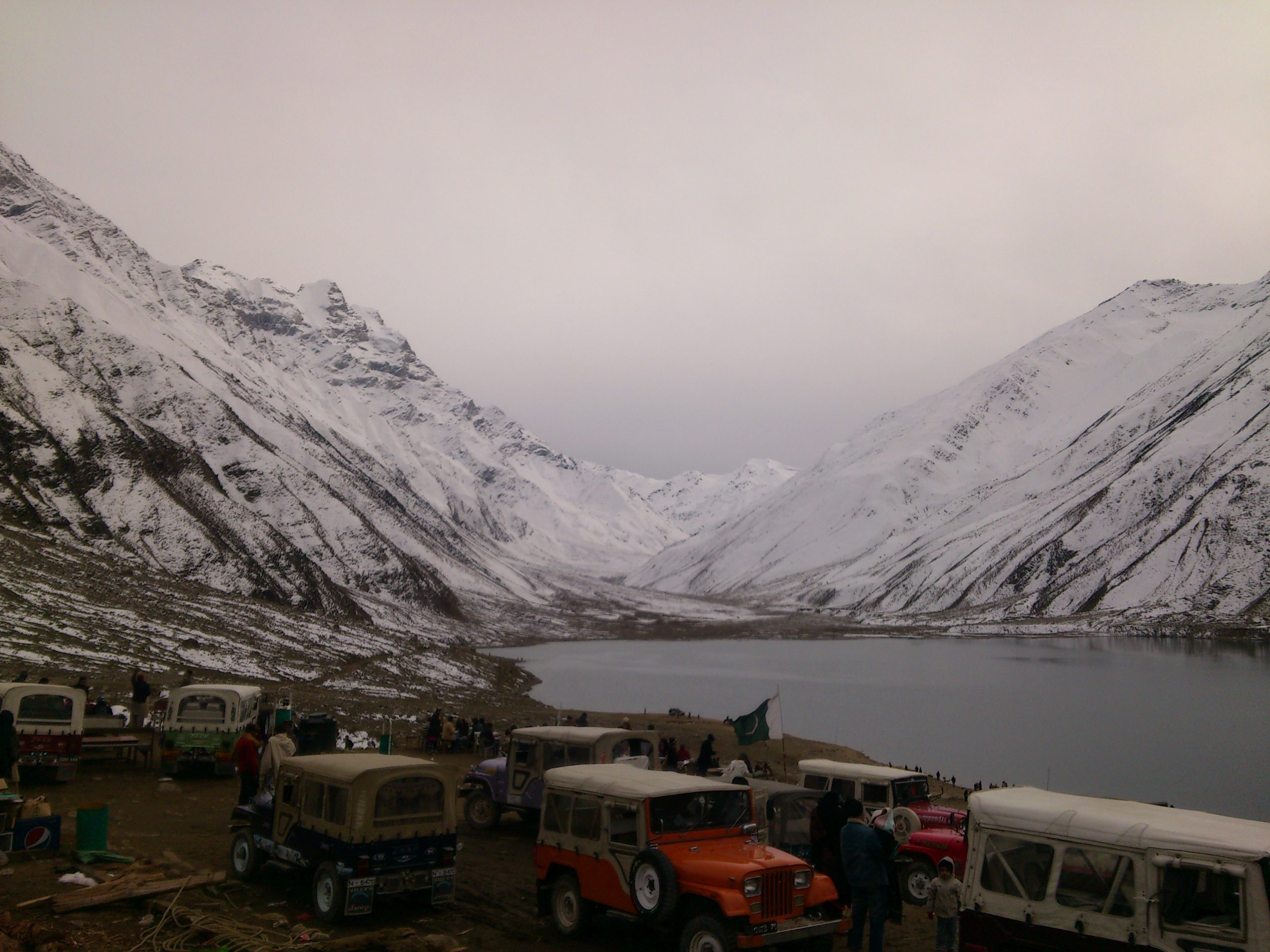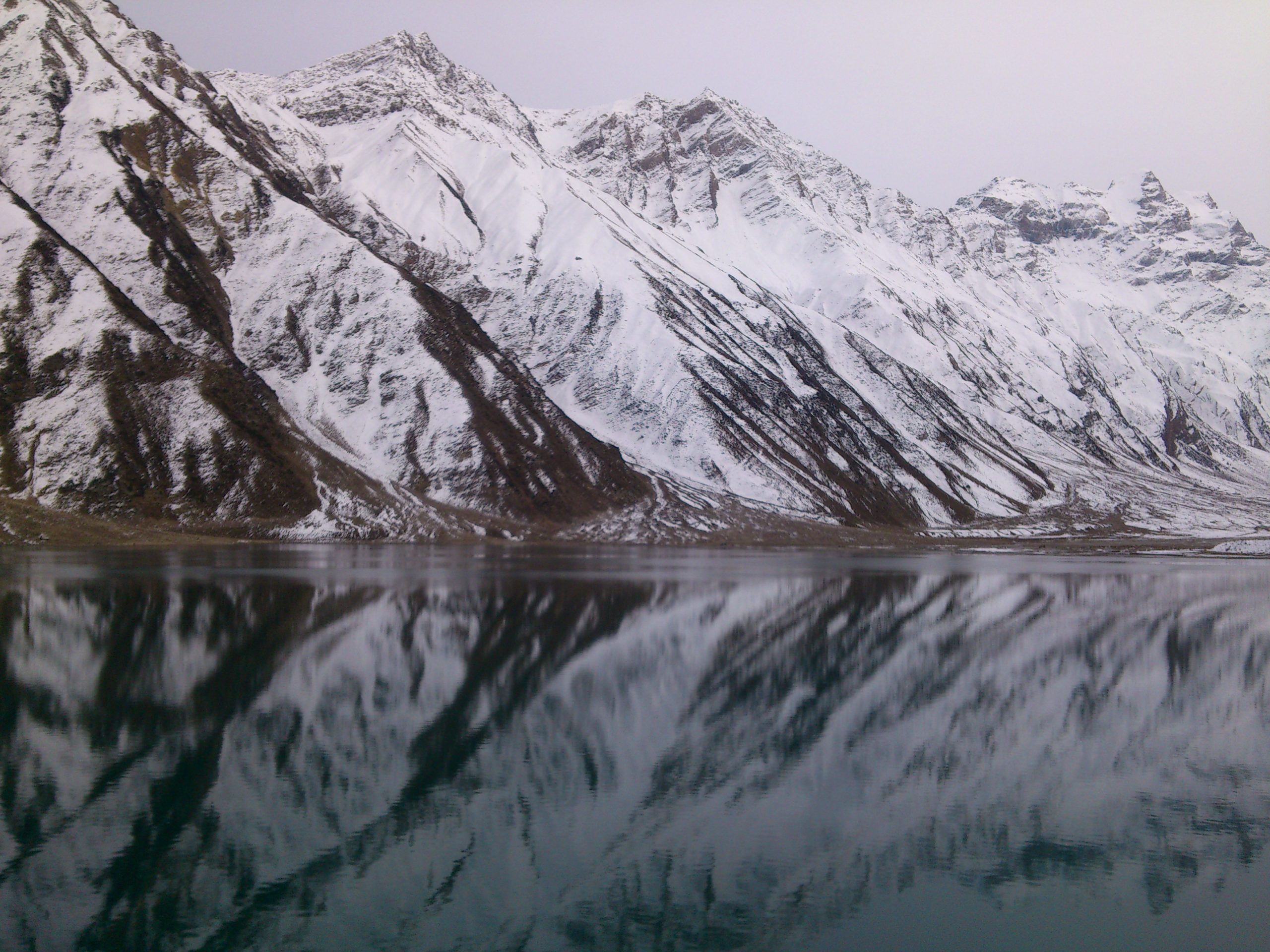 The calm and peace around us were beautifully eerie. The lake lived up to its famed grandeur even in winters. Its water was still, capturing the reflection of mountain peaks on both sides.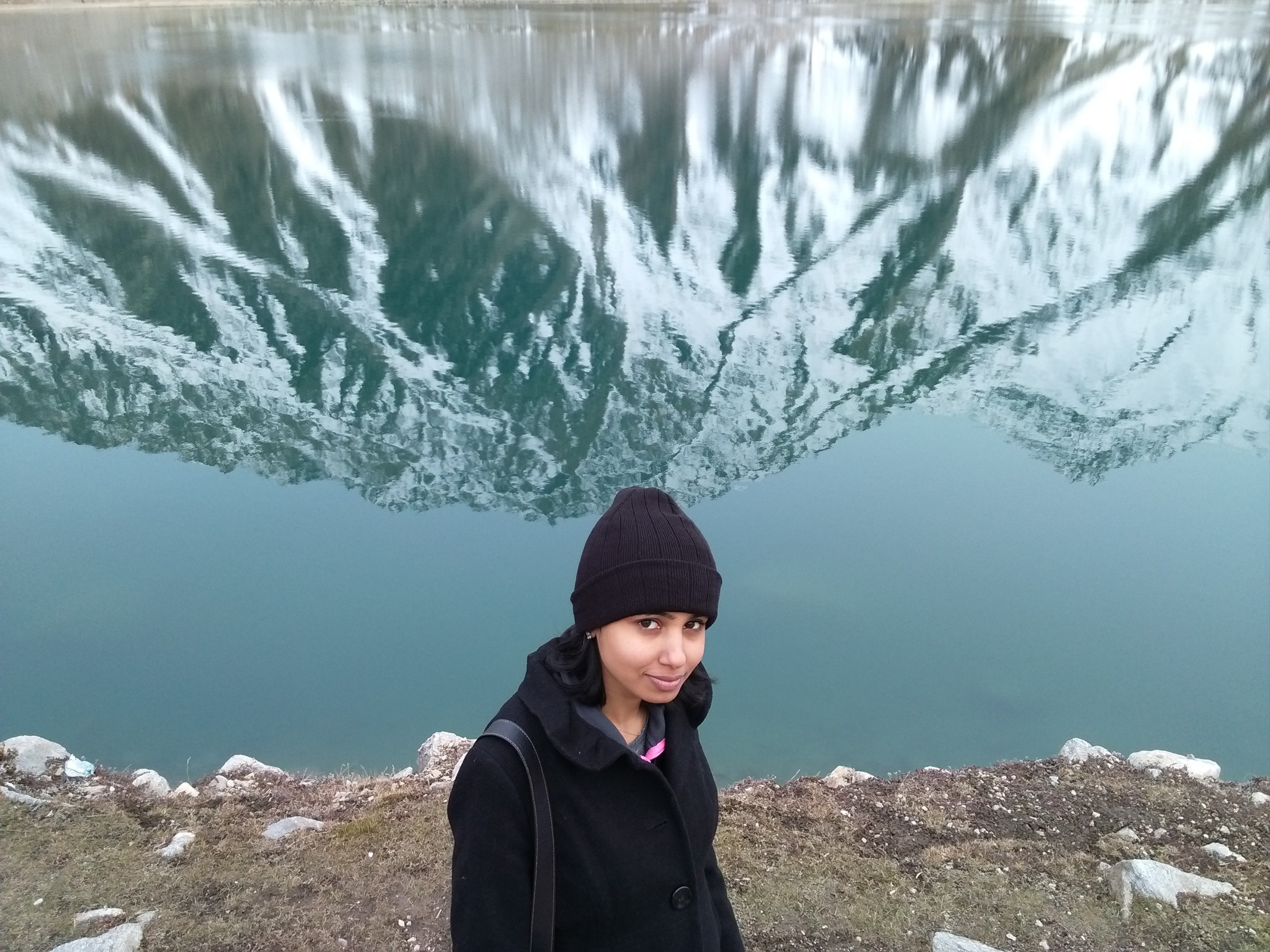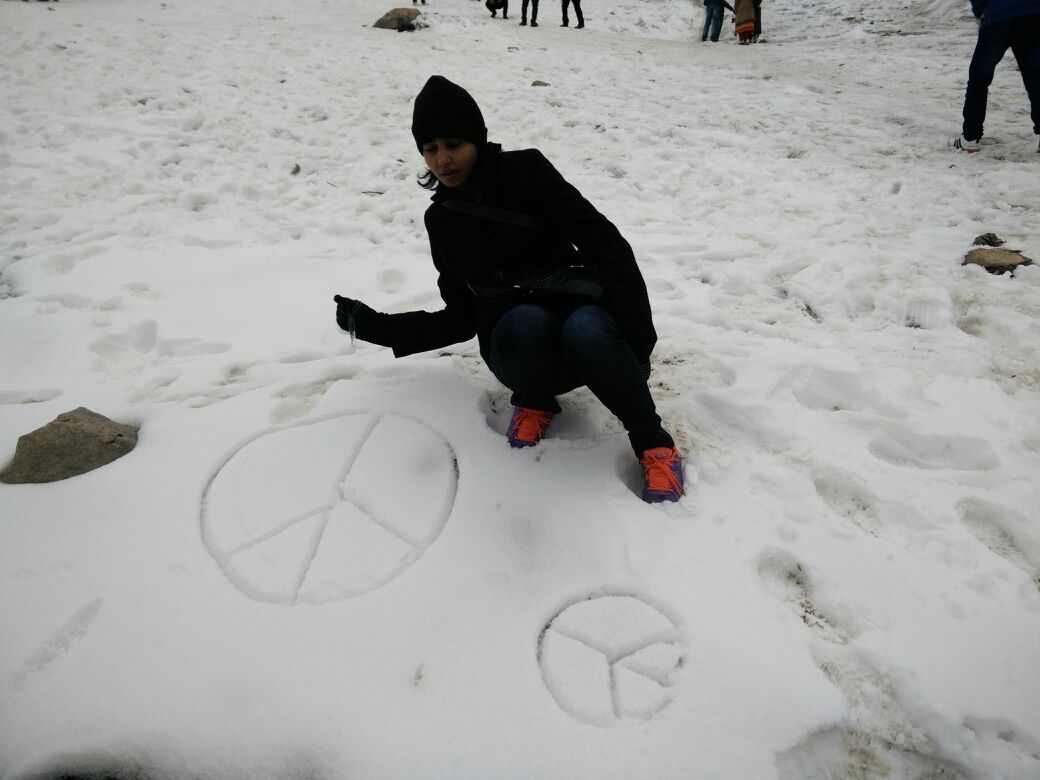 We leisurely walked around the lake, taking pictures, playing with the snow until we were on the brink of getting frostbite and decided to head over to the tea stand. Enjoying the warm cup of tea with some hot boiled eggs at a sub-zero temperature on a magnificent lakeside was definitely a weekend to remember.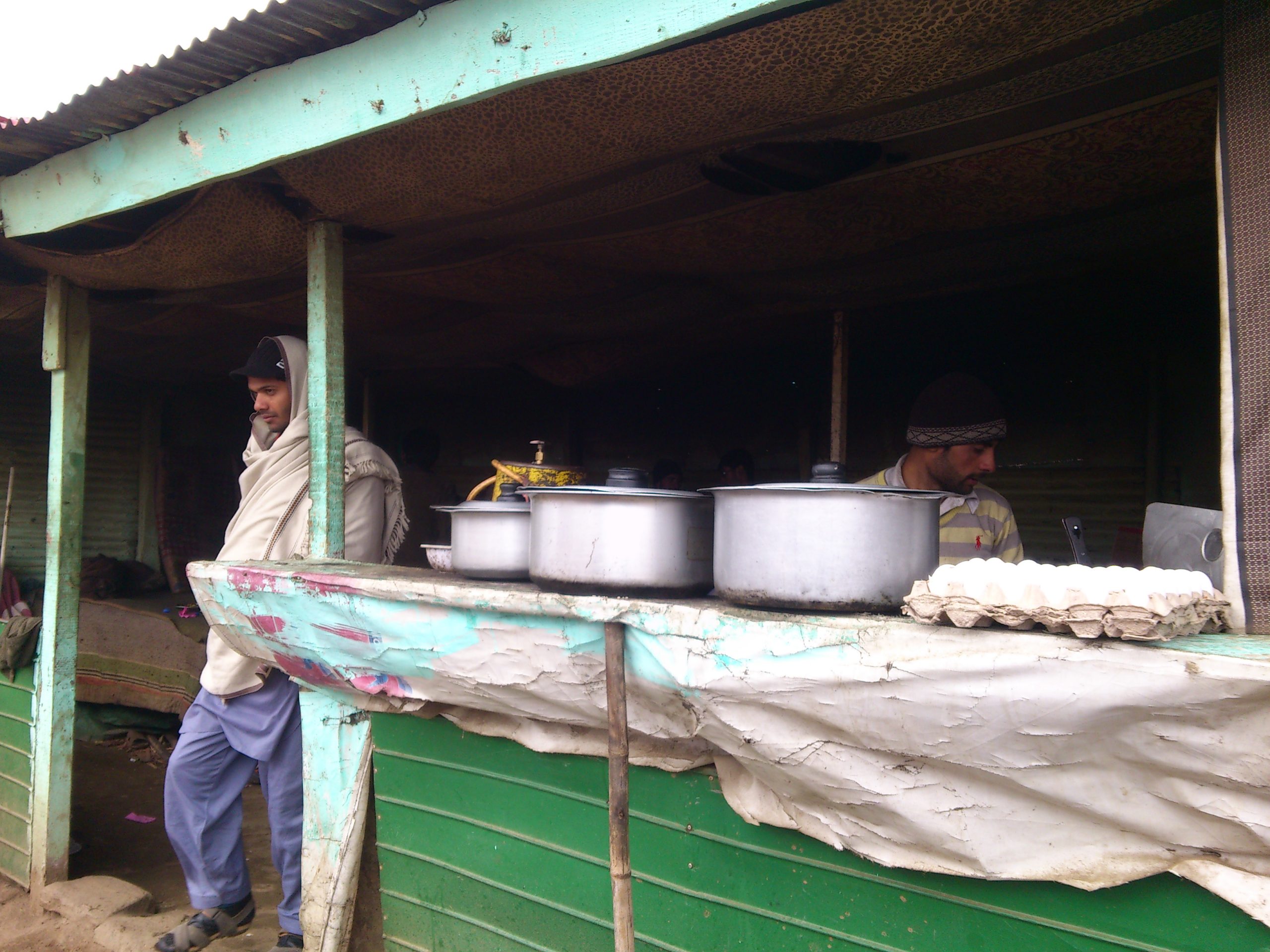 As sunset was approaching, the surrounding white view turned blue. It was time for us to leave.
Best Time To Go: May-September (Sept/Oct if you are feeling adventurous)
Ideal Length of Days Required: 3-4
Suggested Hotels In Naran: Hotel Demanchi, Hotel Naran, Sayyam Heights
Cherry Blossom in Hunza
A visit to the city of Hunza was not only a peaceful escape to nature but also a vibrant cultural experience. However, since my trip there was short, I did not have much time for close interaction with the locals.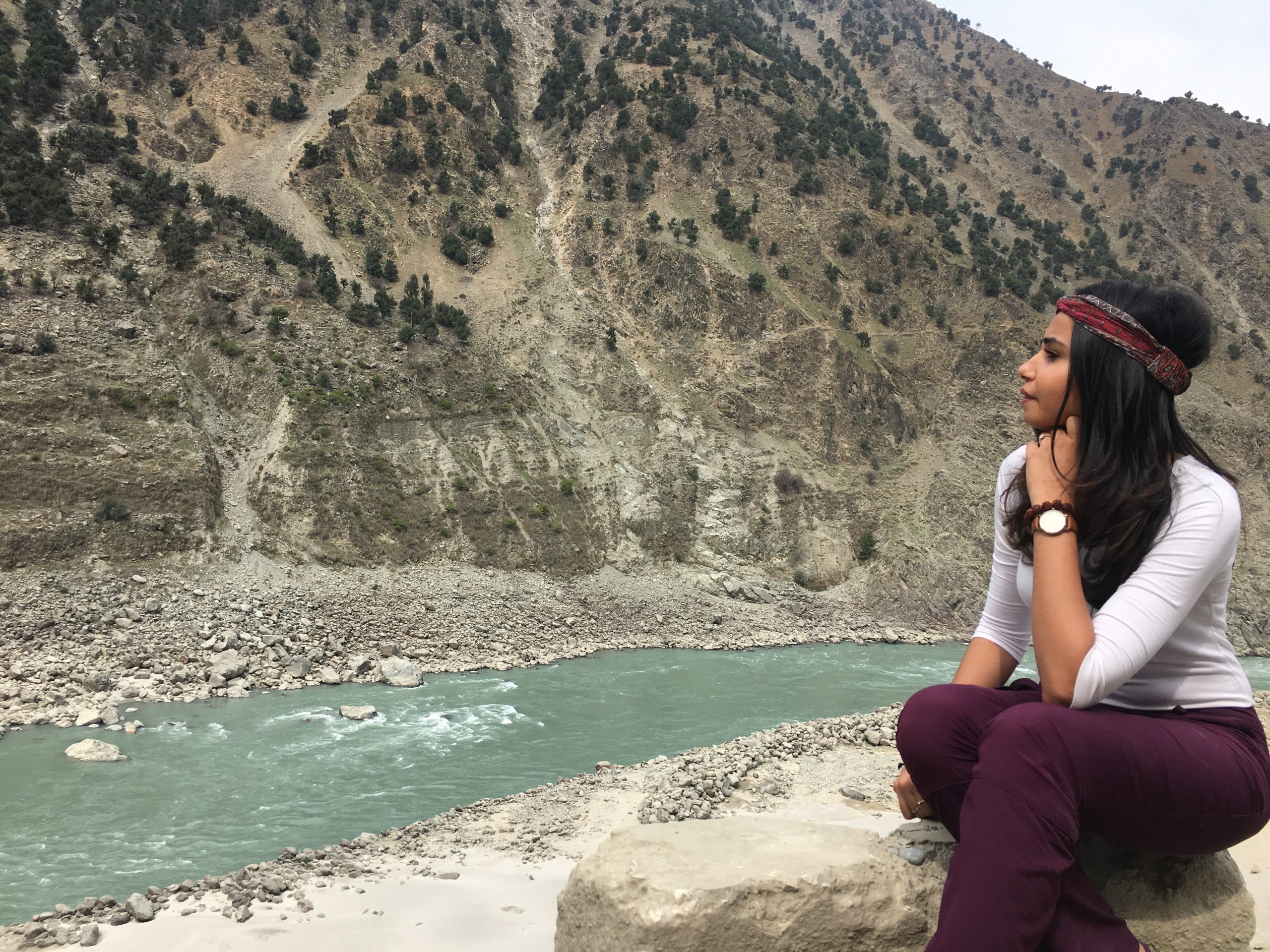 We reached Hunza after a two-day road journey – by now, I am used to of long road trips. If you do not want to waste your time on the road, take a flight to Gilgit, which is 3 hours away from Hunza.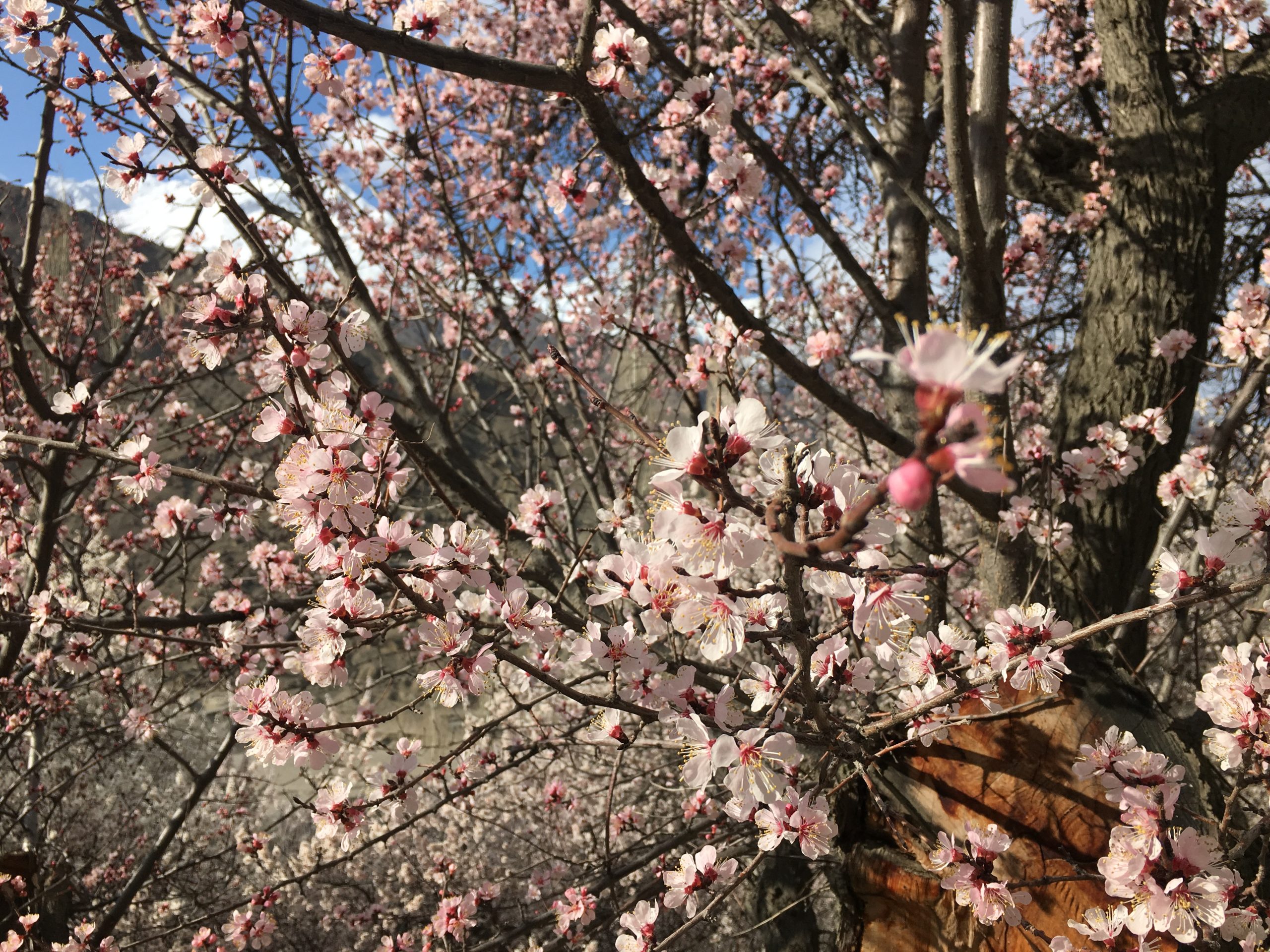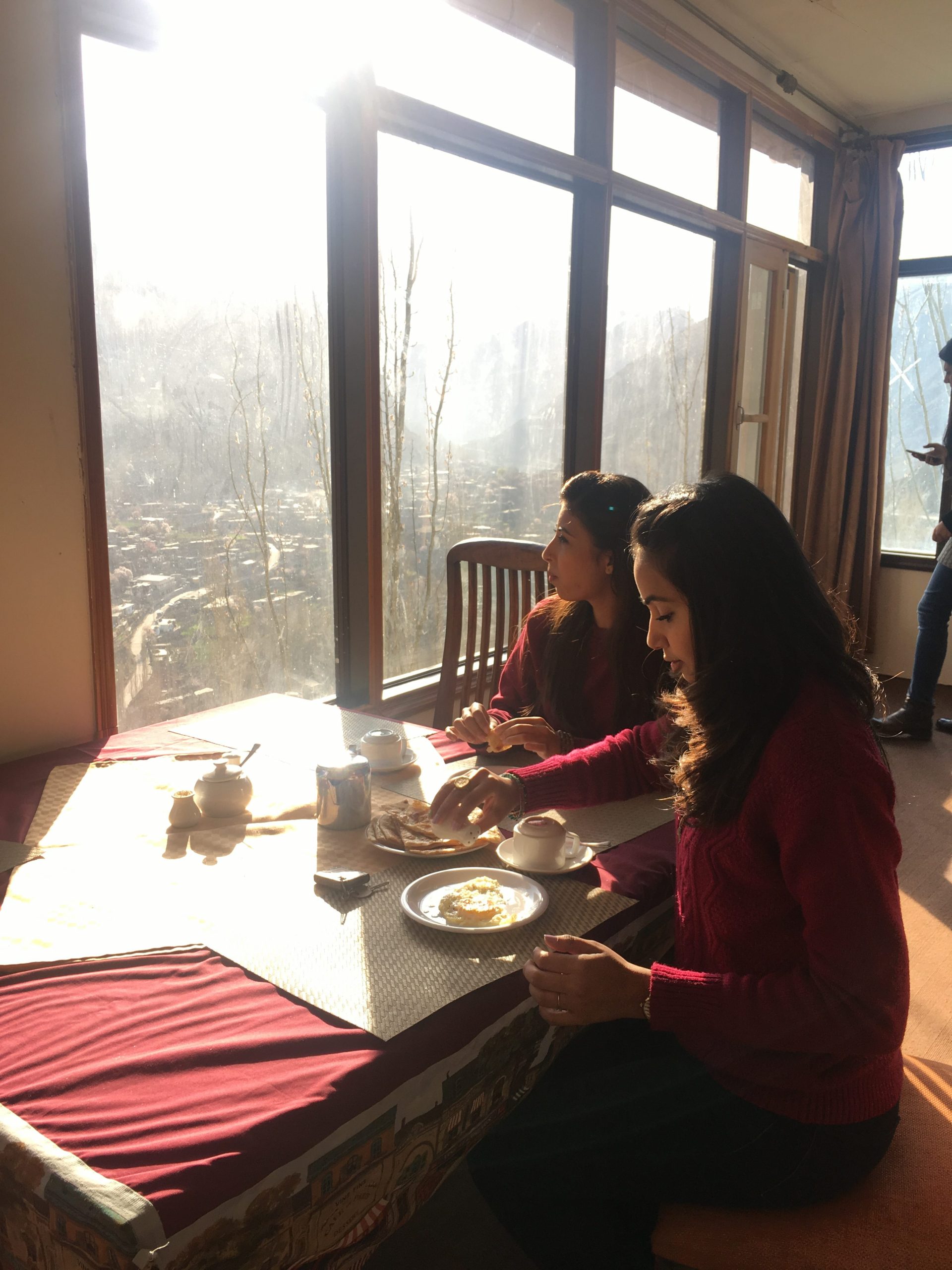 I had heard people raving about the beauty of the valley during summer as the foliage is in full green bloom, but I challenged myself to catch the famous and short-lived Cherry Blossom. It was a totally different experience, seeing the valley painted with hues of pink and maroon.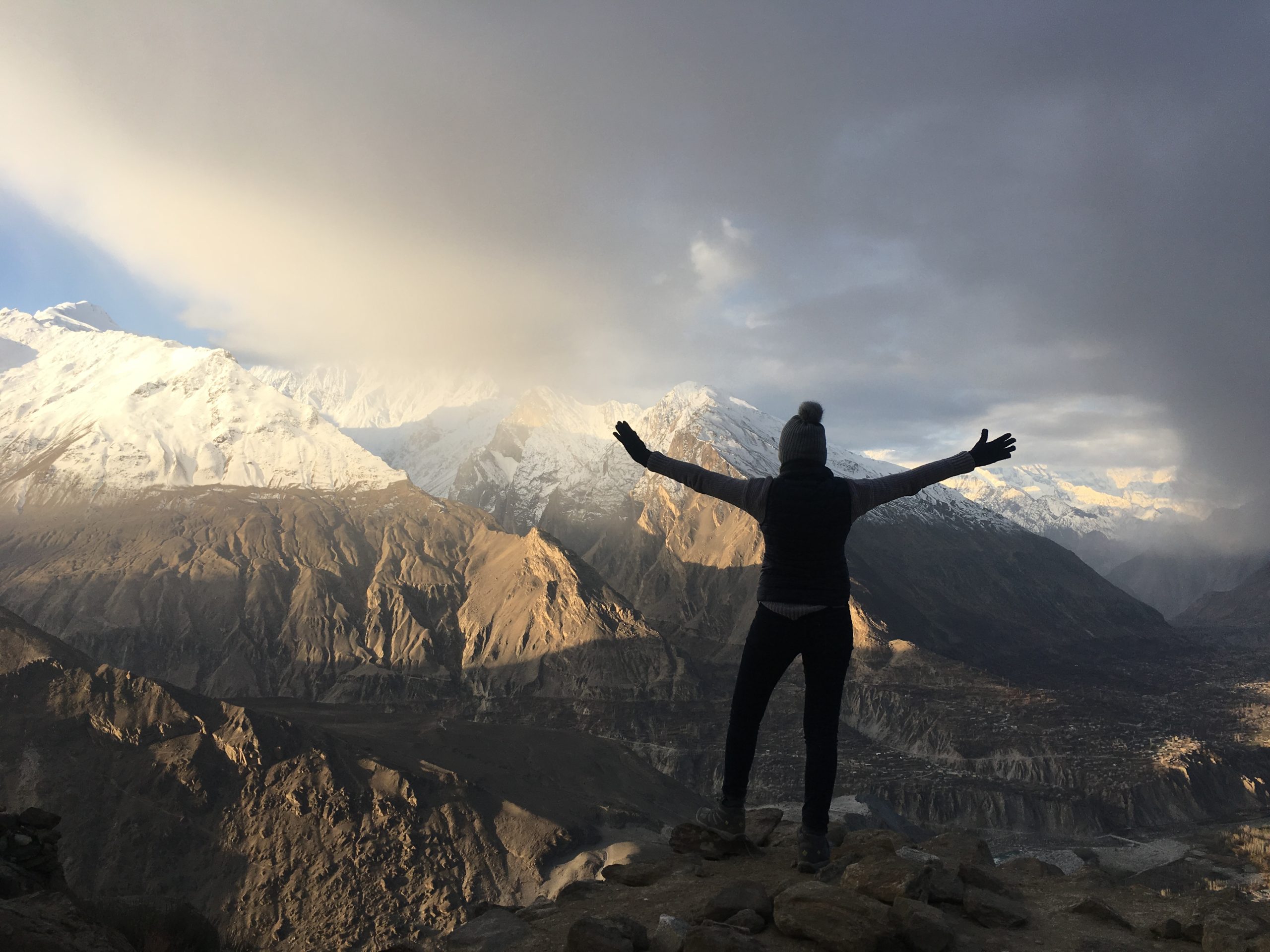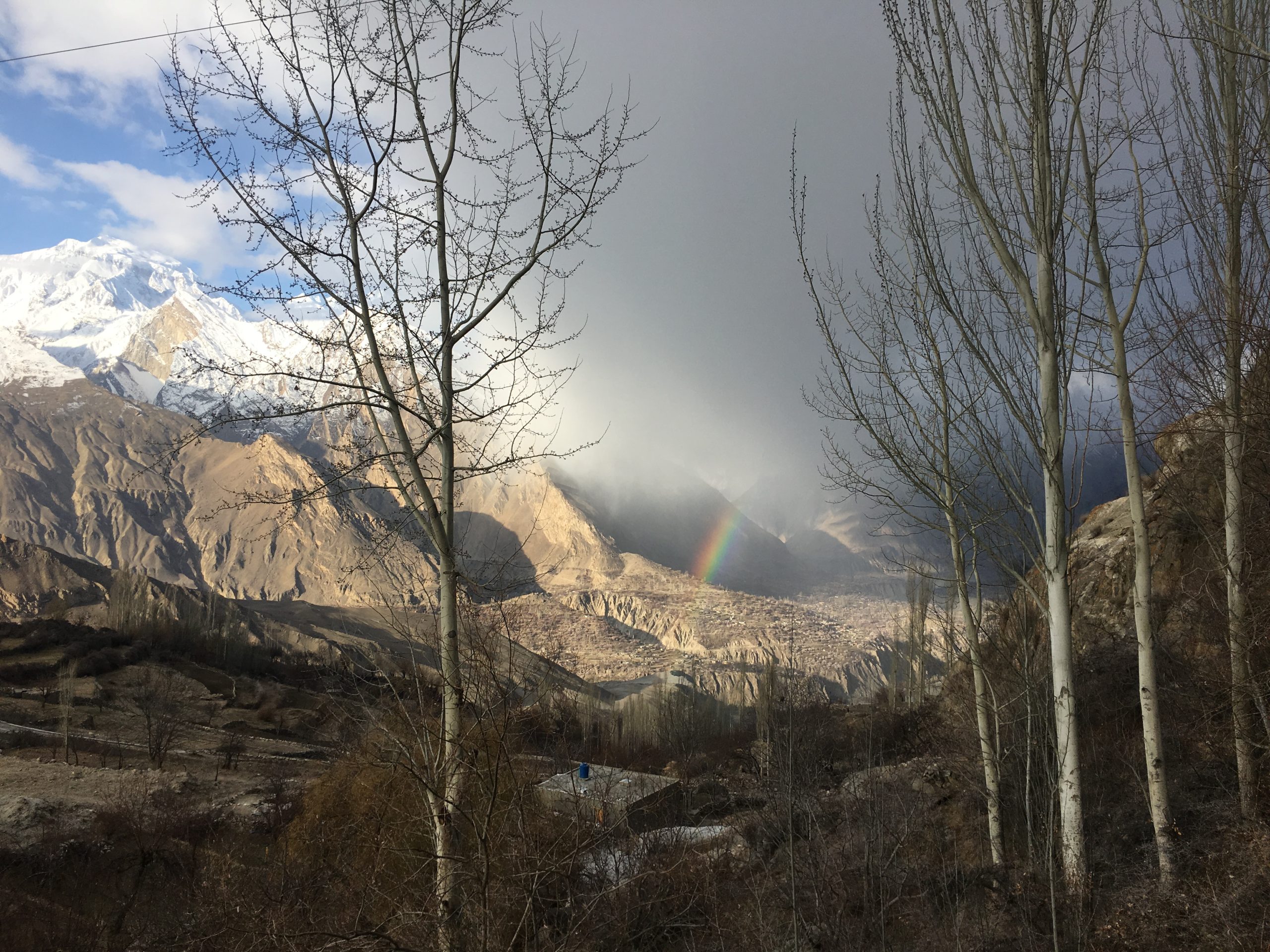 We made our way to the Eagle's Nest for sunrise, an hour away from Karimabad, the centre of the valley. As the sun rose, the peaks slowly turned golden and we just kept quiet, enjoying our moments there. When we were about to make our way back to Karimabad, a big beautiful rainbow waved us goodbye. Even after spending hours with the lines of pink cherry blossom trees, we could never stop taking Instagram-worthy photos and multiple video shots for our vlogs. Well, when and where else can you see such a beautiful shade of pink in Pakistan?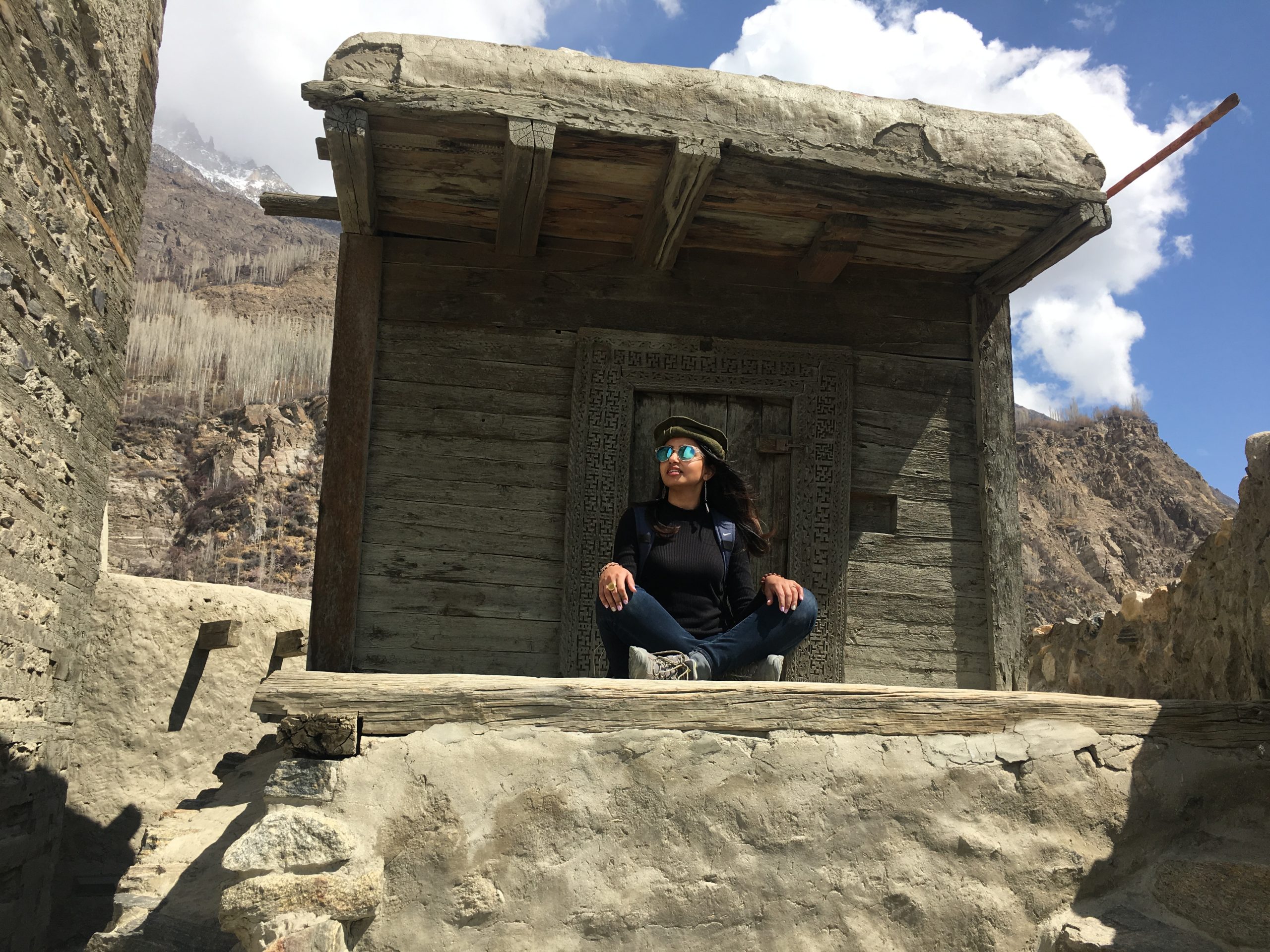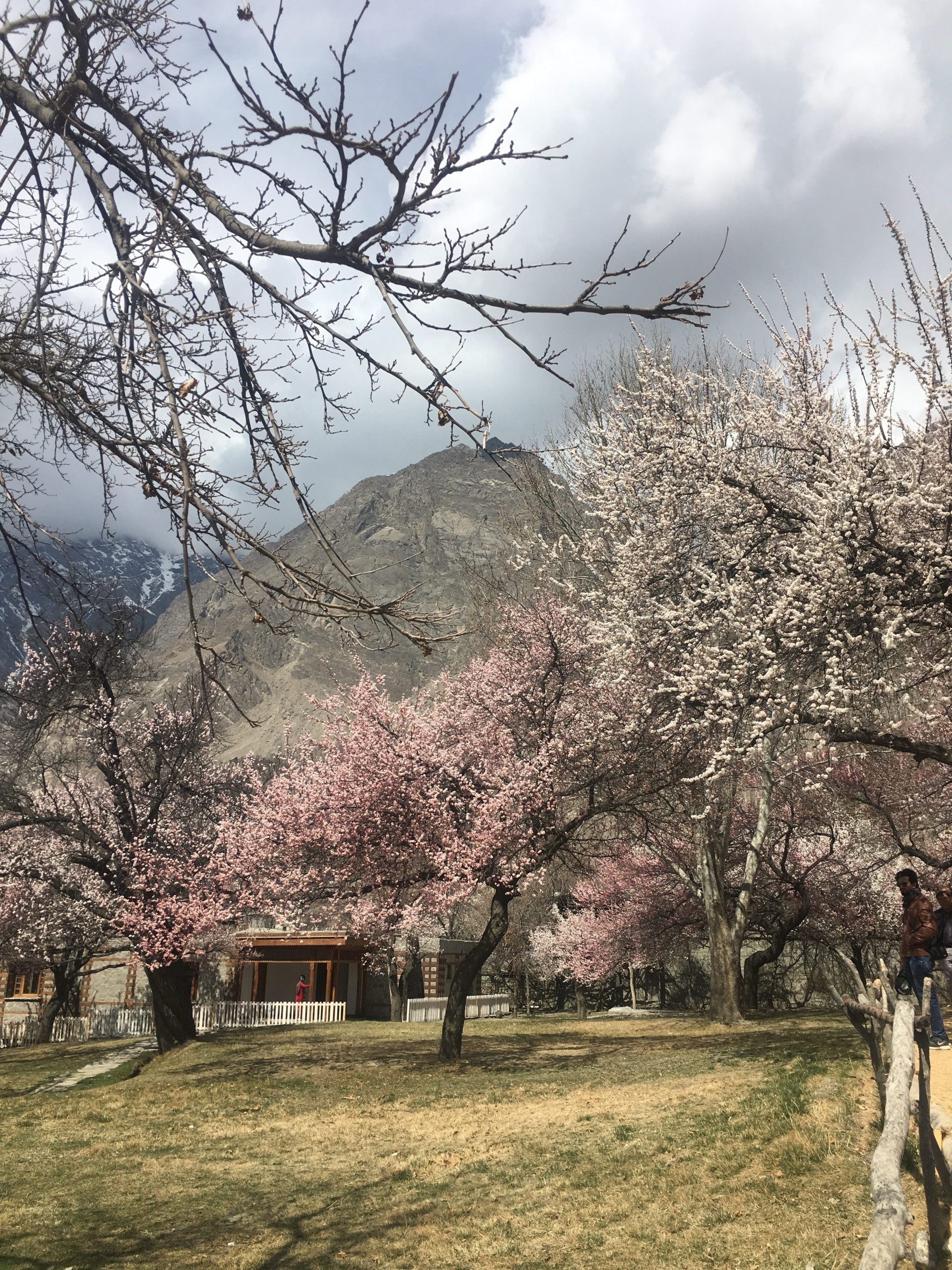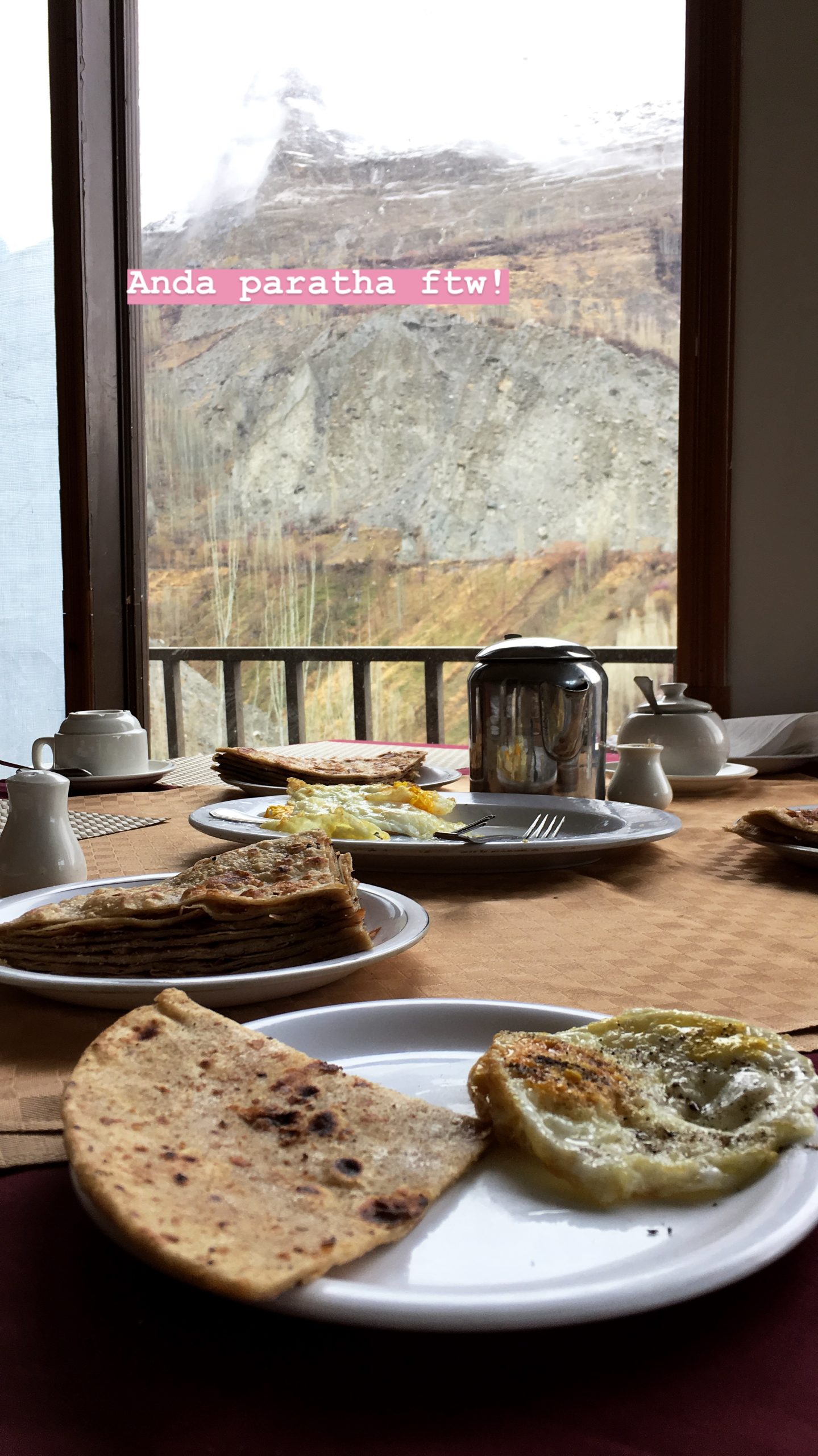 Furthermore, we went to the two Forts, Altit and Baltit, listening to fascinating stories about their construction and historical significance. And when we walked back from Baltit Fort, I struck a conversation with local about the Nowruz Festival that we missed by a day.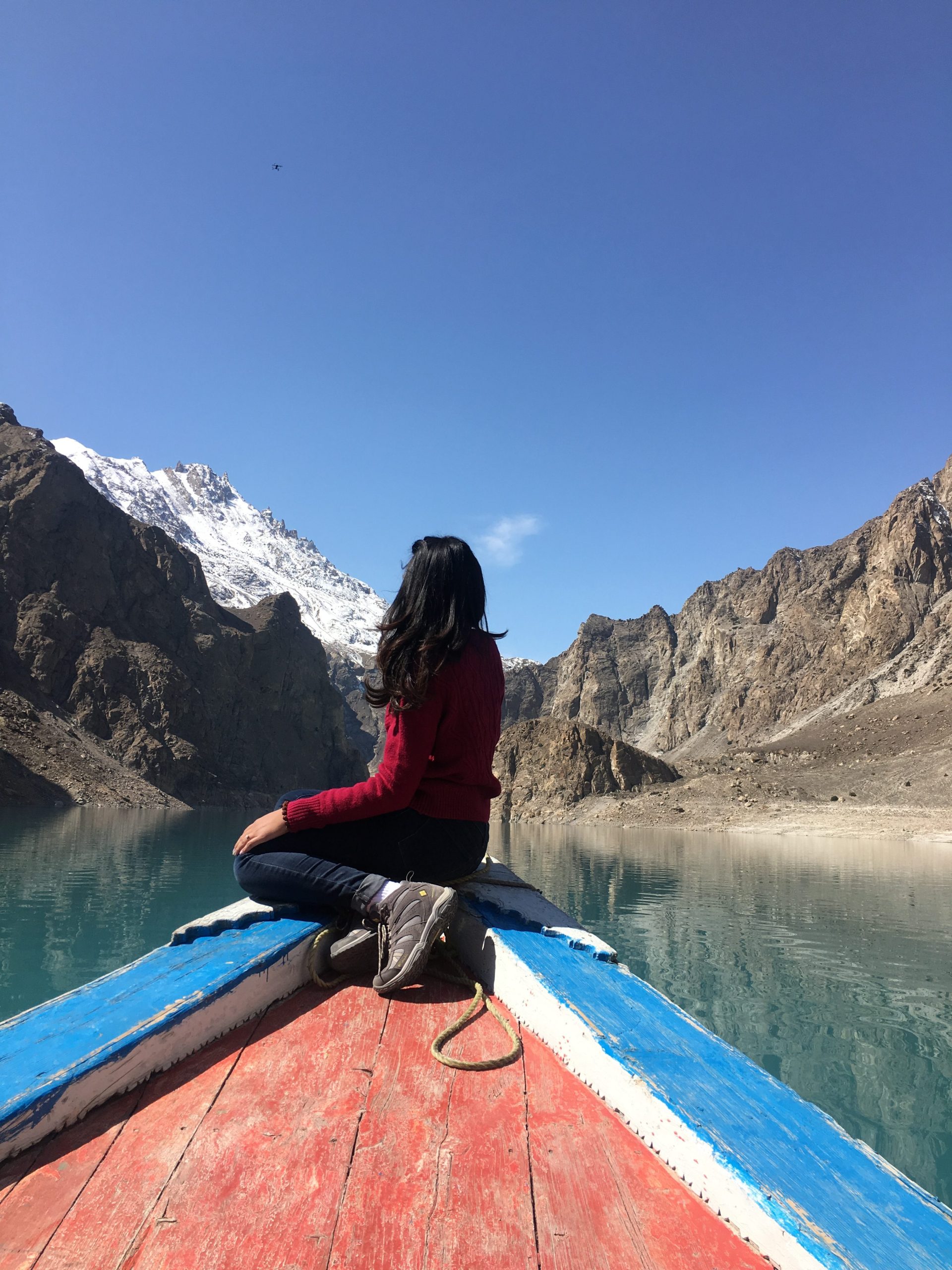 We started our second day with Attabad. The turquoise blue lake was so vast that it was difficult to believe that it was only a few years old. A massive landslide blocked a part of the river a few years ago, and just like that, Attabad Lake was formed. Hop onto a long tail boat to get to the middle of the lake, and get a 360-degree view of the mountainous area around.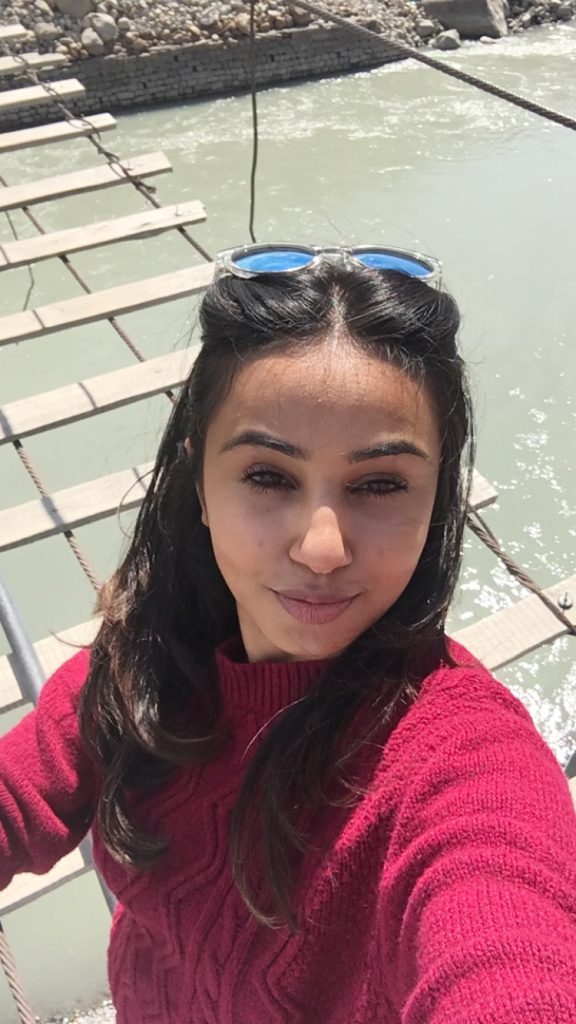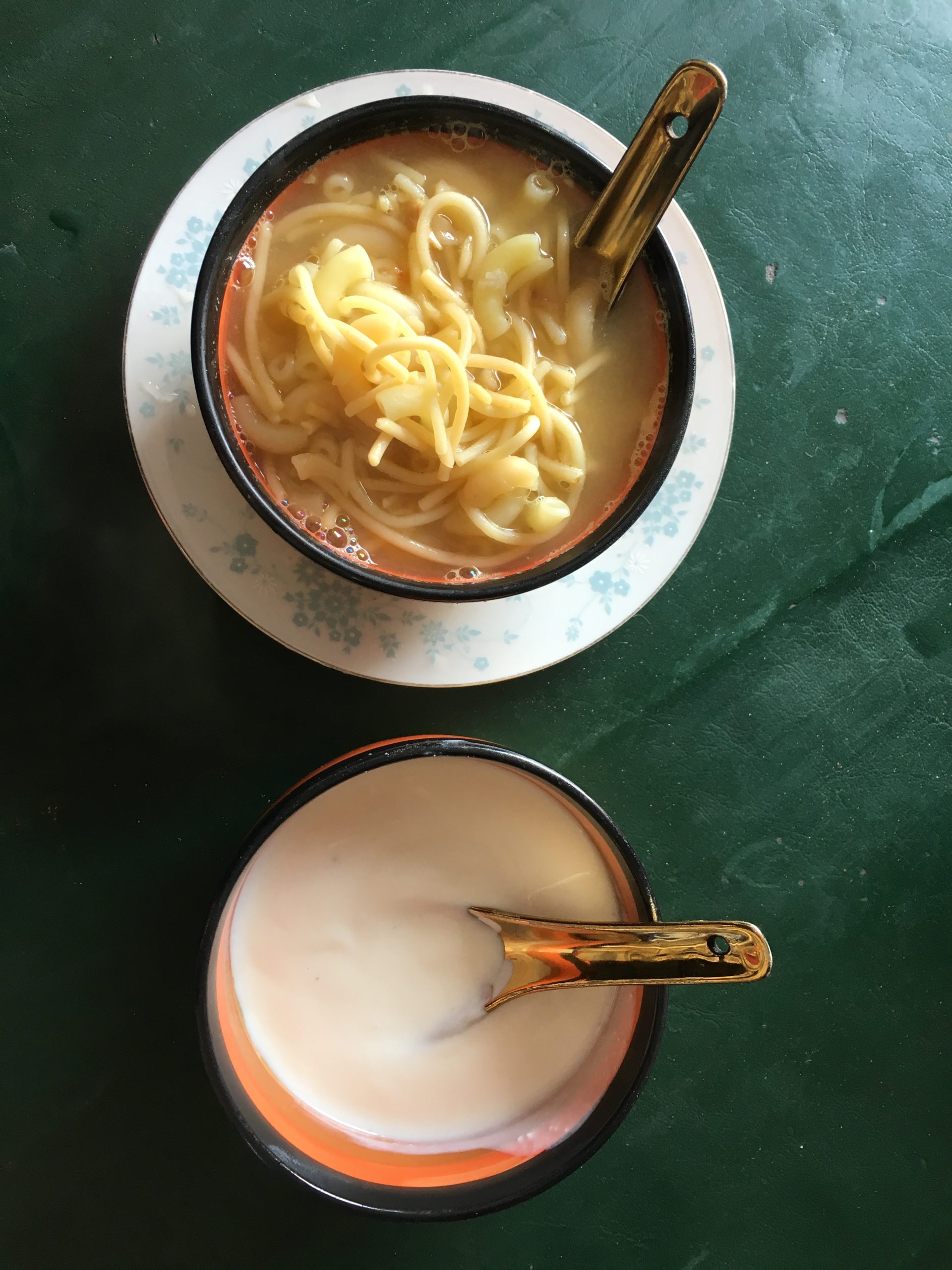 Since we were in Hunza Valley, we made it a point to cross the dangerous Hussaini Bridge. To our dismay, or maybe relief, the river beneath was not fully flowing and the snow caps were yet to melt. So the fear only lingered on one-fourth of the wooden plank bridge, but still, the strong gush of winds and rickety cables were giving me adrenaline rush while crossing the bridge. Now I understand why Hussaini Bridge is the most dangerous bridge in the world — blame the missing wooden planks and strong wind swaying the bridge. Before moving ahead we stopped by at a corner shop for a local lunch: Doudo (noodles & egg broth/soup) with Kurutzhe (liquid cheese made with Yak's milk).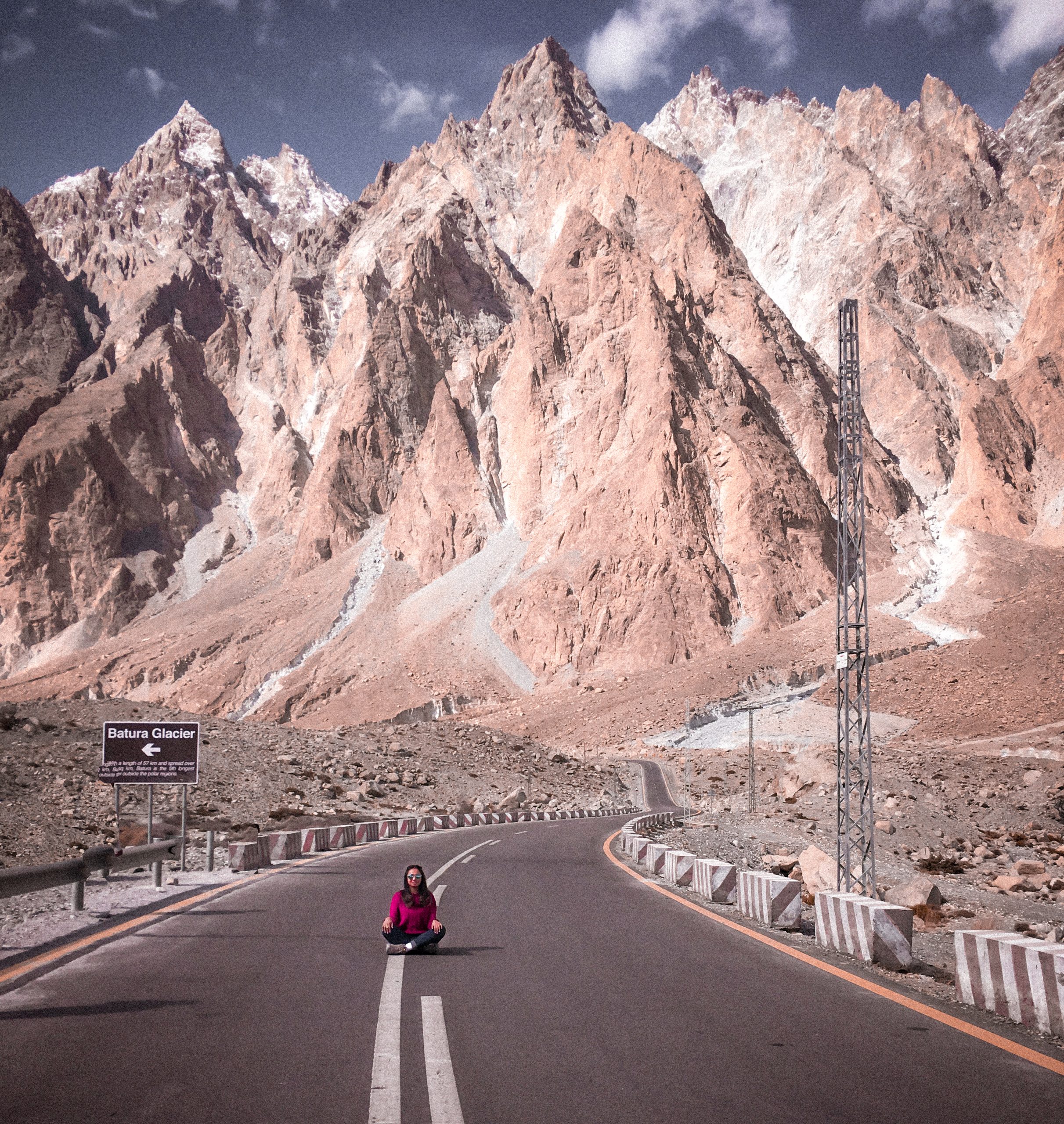 The winding roads and these peaks make for a perfect last evening drive.
Best Time To Go: April or September to avoid the tourist crowd
Ideal Length of Days Required: 7-9
Suggested Hotels: Serena Hunza, Eagle's Nest Hunza
I always recommend people who are exploring Pakistan to book their holiday packages. While I never book a tour package when travelling to other countries, travelling in a group in Pakistan can save lots of money spent on transportation. Renting a car for a solo or couple trip around Pakistan can be very costly.
See you soon in Pakistan!