By Expedia Team, on April 18, 2018
Best Honeymoon Suites in India
Like a newborn baby, a new relationship requires lots of love, pampering, and undivided attention. India, with its diverse landscapes, provides newlyweds with plenty of tempting options to simply rest and rejuvenate. A honeymoon is a magical phase in your life, a timely holiday to celebrate with each other, and India offers just that. It's time for you to connect with your partner and lose yourselves in blissful romance!
Pack for an indulgent escape.
Honeymoon Suites in India

1) Mayfair Spa Resort & Casino:  Love amidst the Himalayan forests
Mayfair's belief of "Stay with us, Stay with Nature" is the first striking feature that a new couple looks for during their honeymoon. Located in the laps of the Himalayan forest, Mayfair Spa Resort in Gangtok, Sikkim has majestic villas to cosy cottages. 
Mayfair brings you a luxury vacation at their splendid plush villas with large space, sun deck, private dip pool, jacuzzi and also a private rock garden with a waterfall that flows into your own temperature-controlled dip pool. Who would miss it? Definitely not me!
The entrance to the Mayfair Spa is no doubt beautiful, but what is more alluring is the walk uphill surrounded by the lush greenery with sensuous lights and beautifully crafted statues.
Being the only casino hotel on land in India, adventurous couples can hop in for a game. Or for a bit of pampering, enjoy a luxurious and relaxing couple spa.
Best time to visit:  Avoid travelling there from November to January as the temperature normally gets freezing. Autumn will be ideal for its cooling weather.

2) The Tamara, Coorg: Jacuzzi in the private balcony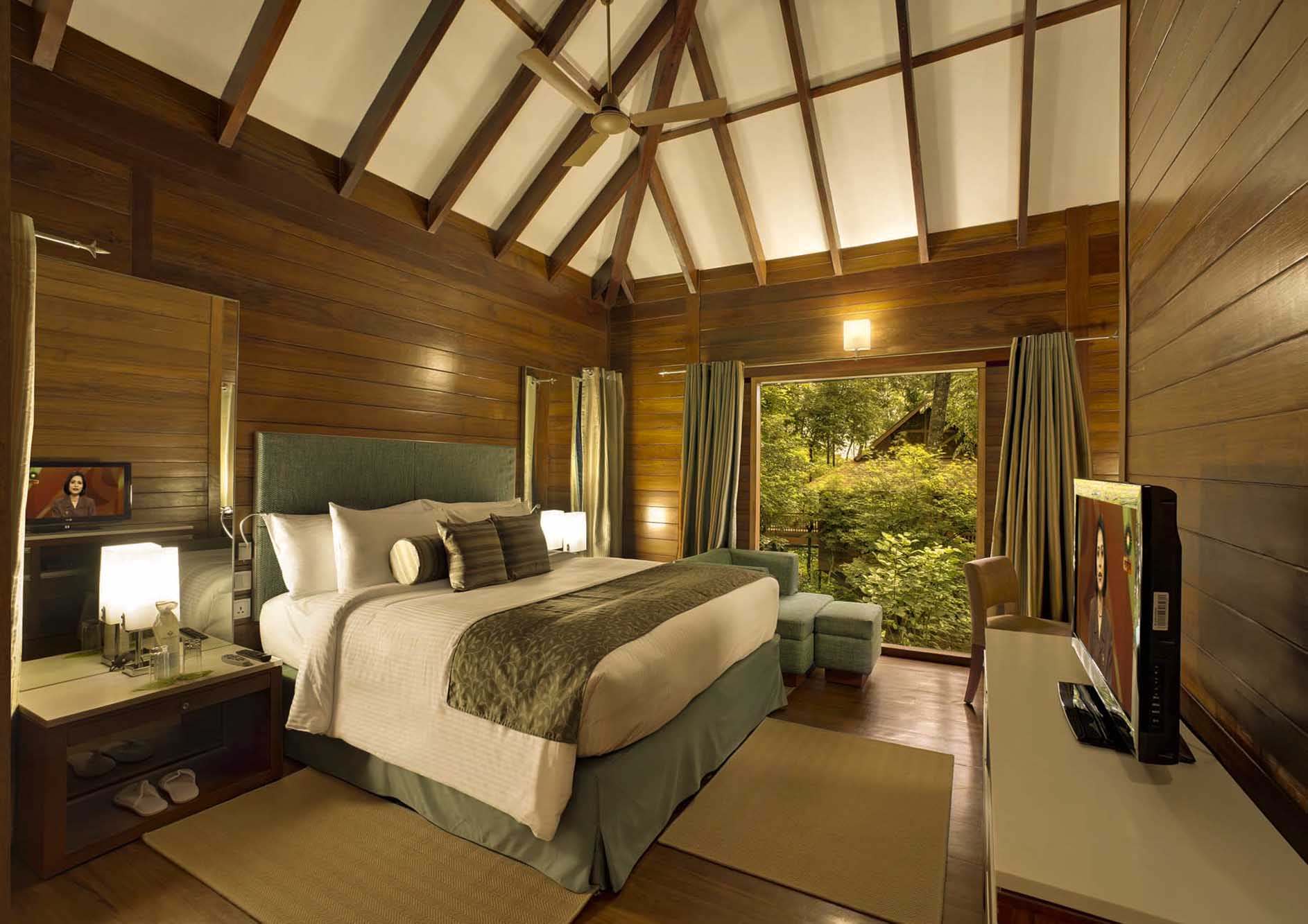 Credit / The Tamara
Bed decorated with flowers for your special night, Apple TV and iPad, a collection of 3D movies, sauna, guided plantation trekking, yoga sessions, and sumptuous food. To further enhance the peaceful surroundings, there is a strict rule of no kids below the age of 12. Sounds like a perfect place?
The Tamara at Kodagu ignites the spark of romance with the honeymoon cottages located on a cliff, looking out to a spectacular view.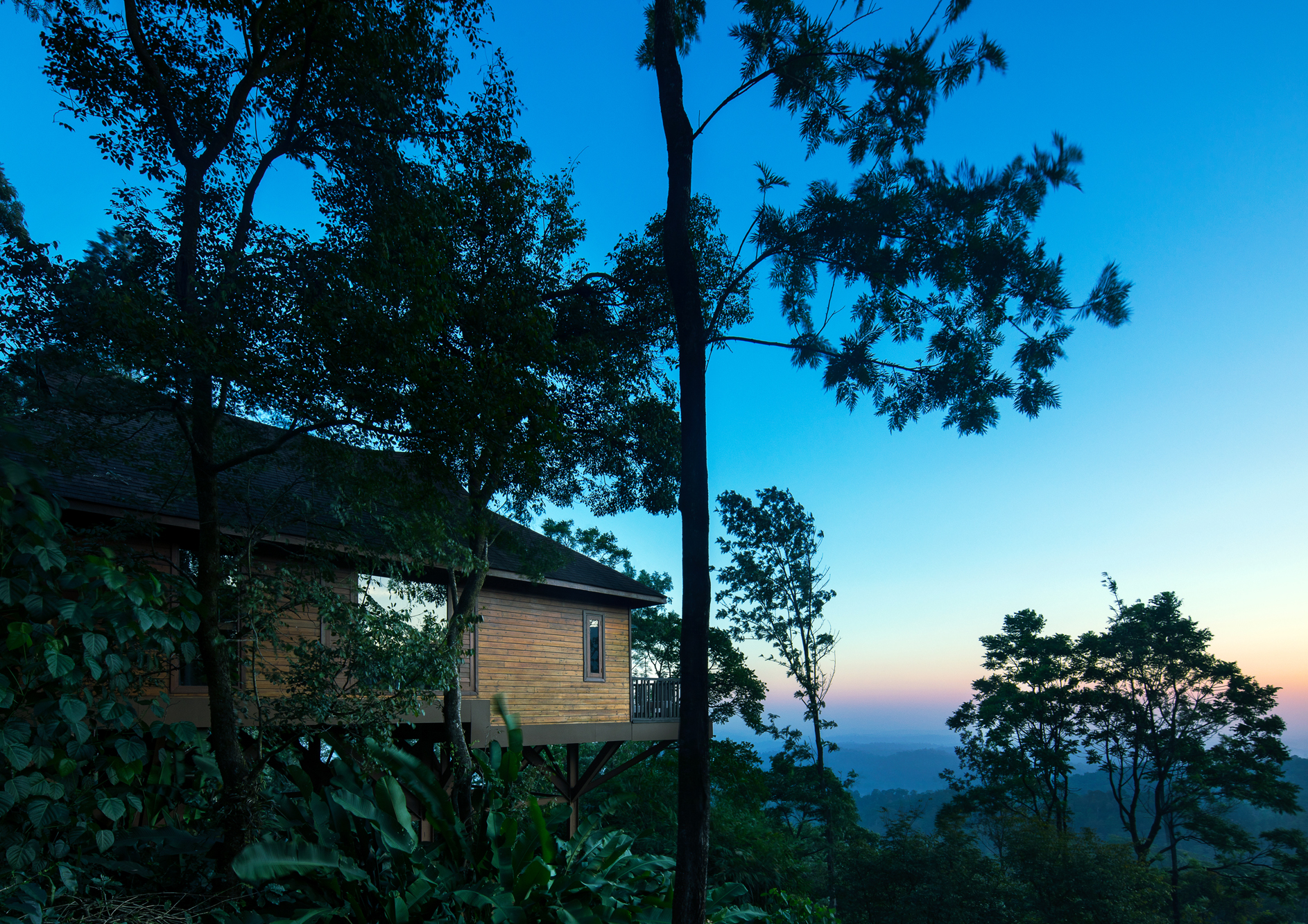 Credit / The Tamara
There is also a private sundeck for you to laze around with your loved ones. As if it's not enough, the Eden Lotus Cottage of Tamara also offers a hidden Jacuzzi at the centre of the sundeck, making it one of the best honeymoon places in India.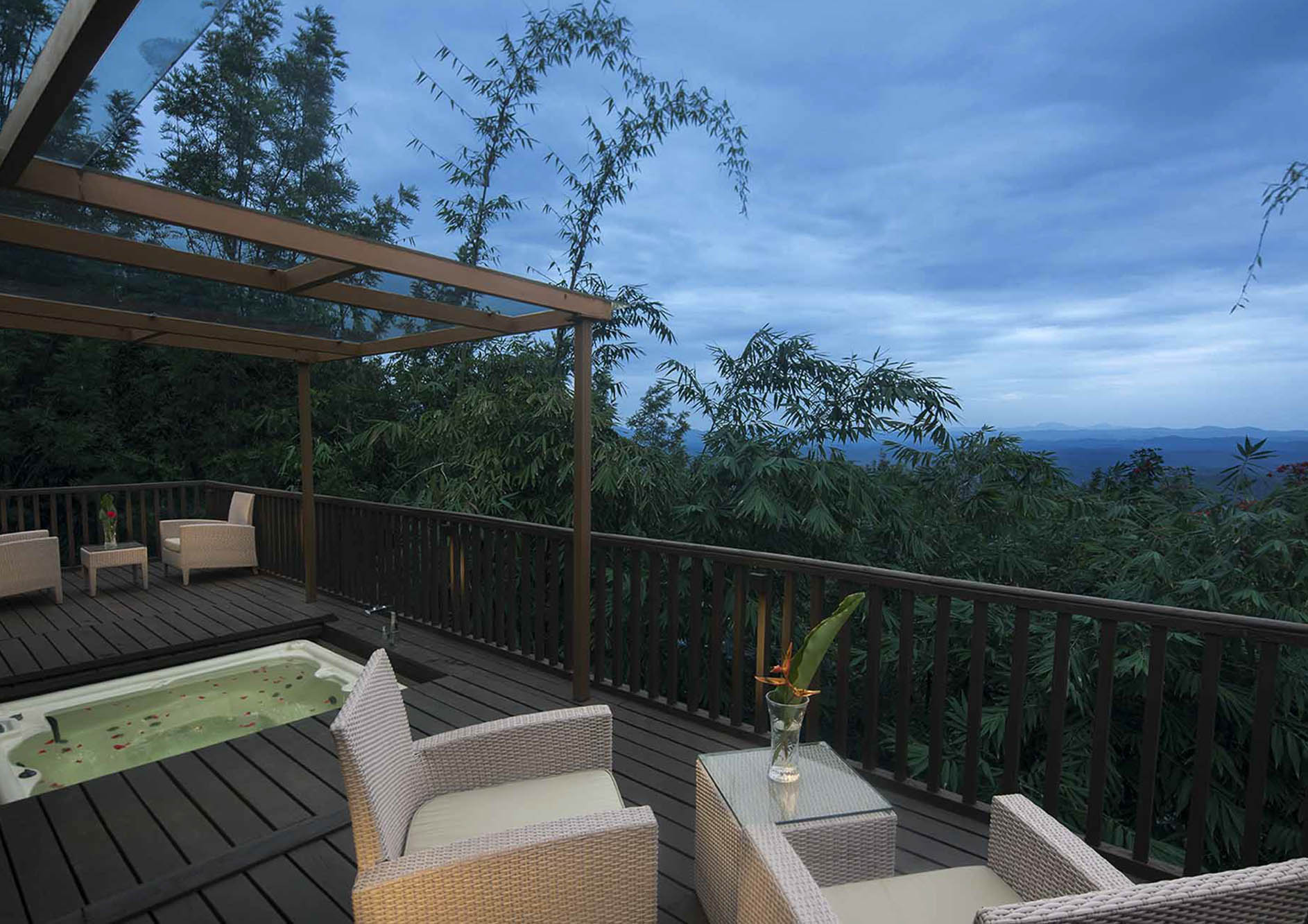 Credit / The Tamara
For couples who love trekking, Coorg is a paradise with splendid waterfalls and exotic wildlife.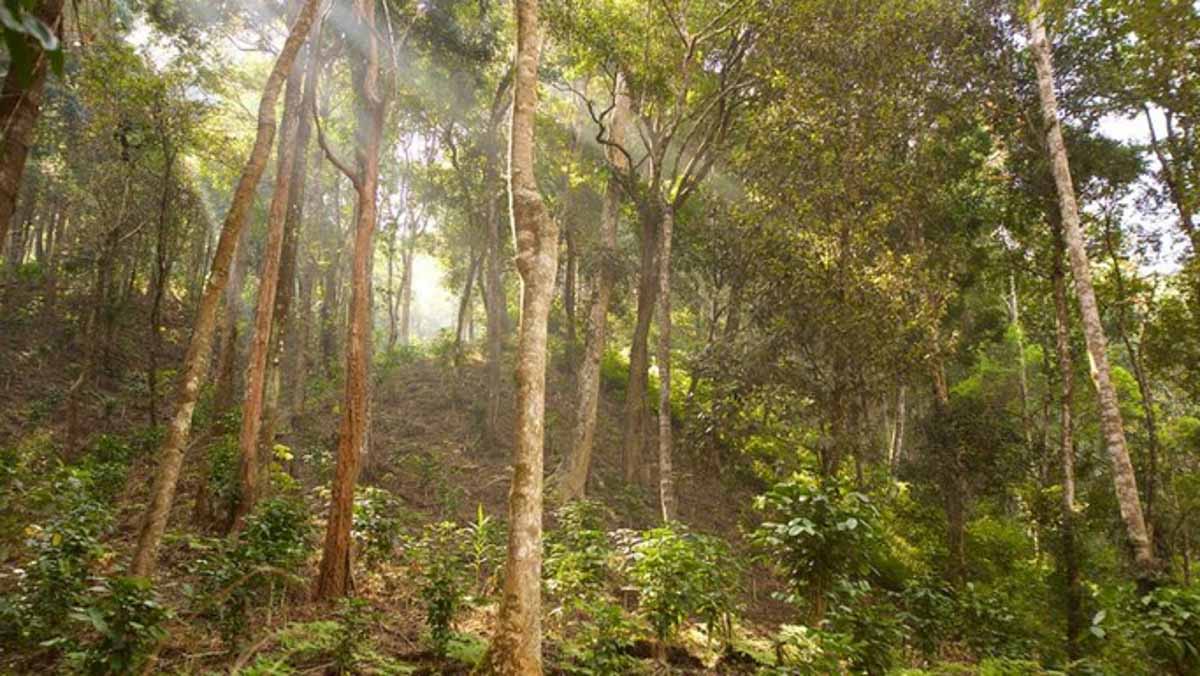 Credit / The Tamara
A beautiful long drive from Bangalore down to the misty country roads of Coorg will guide you to this scenic location. Couples can also indulge themselves into the world of bliss by enjoying The Tamara's unique spa therapies and rejuvenate their love spirit. 
Best time to visit: The Tamara is perfect for visits anytime, but travellers find it best to travel from October to May.

3) Barefoot at Havelock, Andaman: Heaven in the woods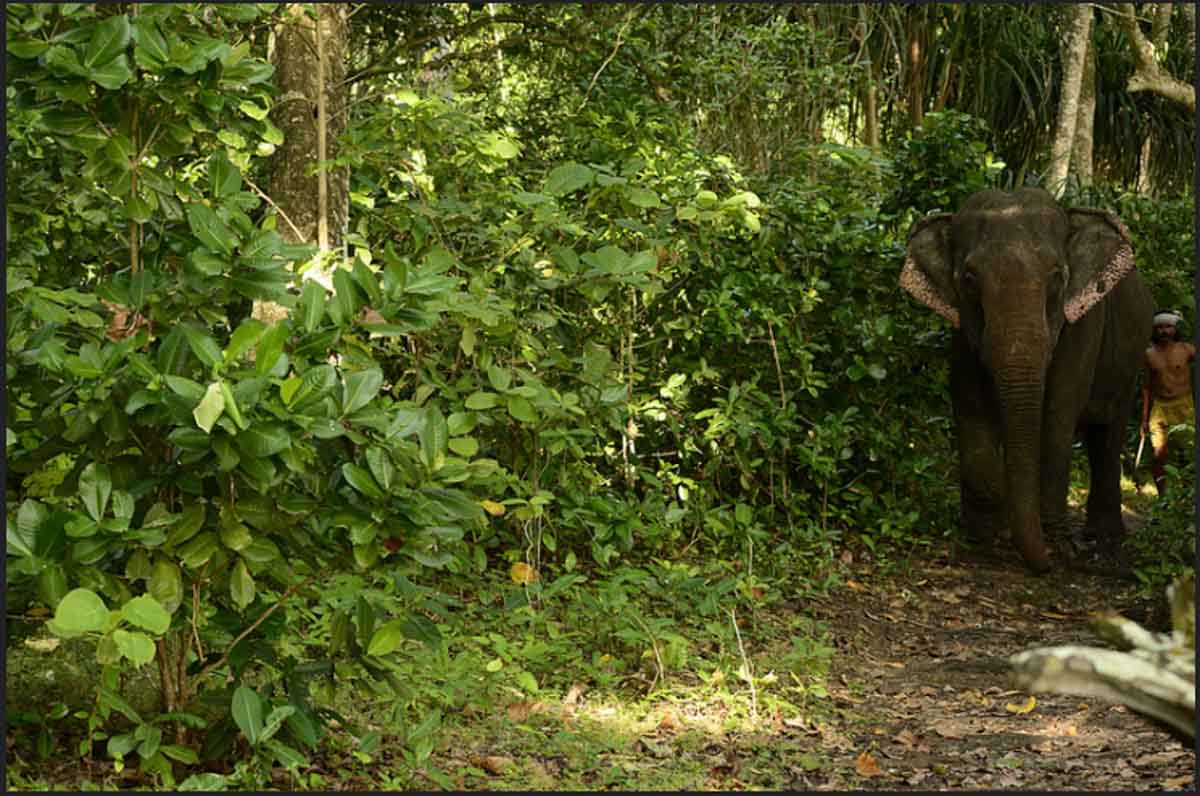 CC 3.0/ Ana Raquel
Nothing can be as romantic as a walk along the seashore with your love, and Andaman is the best place to do so! The bright blue skies, a touch of poise and the romance in the air will make love birds fly. The ecological friendly villas are beautifully decorated with a picturesque window giving a view of fruit trees, and the sleeping area opens out to a private courtyard caked with timber small folding doors. Prepare to be amazed by the separate jungle showers, where you can enjoy the crystal clear view of the forest. The name 'barefoot' reflects the resort's desire to connect oneself with their own land.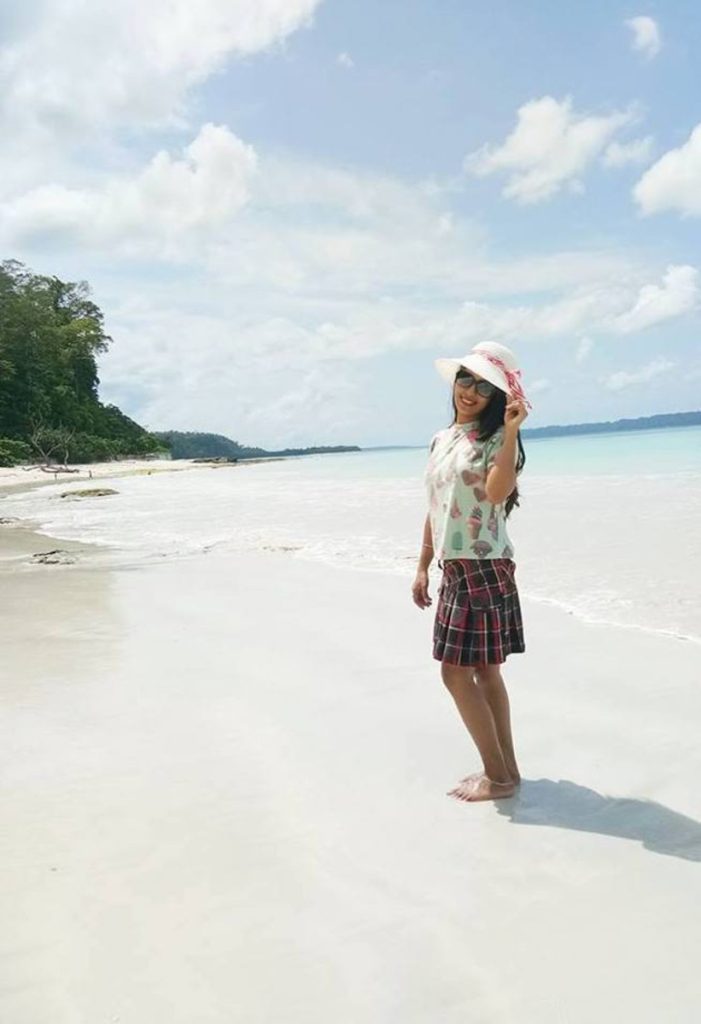 On the white sandy beaches!
You can take a walk around their rain-forest resort to catch a glimpse of the exotic birds and animals. Alternatively, you can choose to dive into the blue sea and enjoy the love beneath the waves. What an excellent way to rejuvenate!
October to May is the best time to charm yourself with a lifetime of Honeymoon experience. The heavy monsoon is over by September making October the start of Tourist season with fresh greenery. During this season, the water is cleaner and clearer — a good exhibit of the splendid marine life.
Best time to visit: December and March is the peak tourist time in this island. During Christmas and New Year, this resort has a "minimum 4 nights" policy, so plan wisely.

4) Oberoi Udaivilas, Udaipur: Passion in the luxurious private courtyard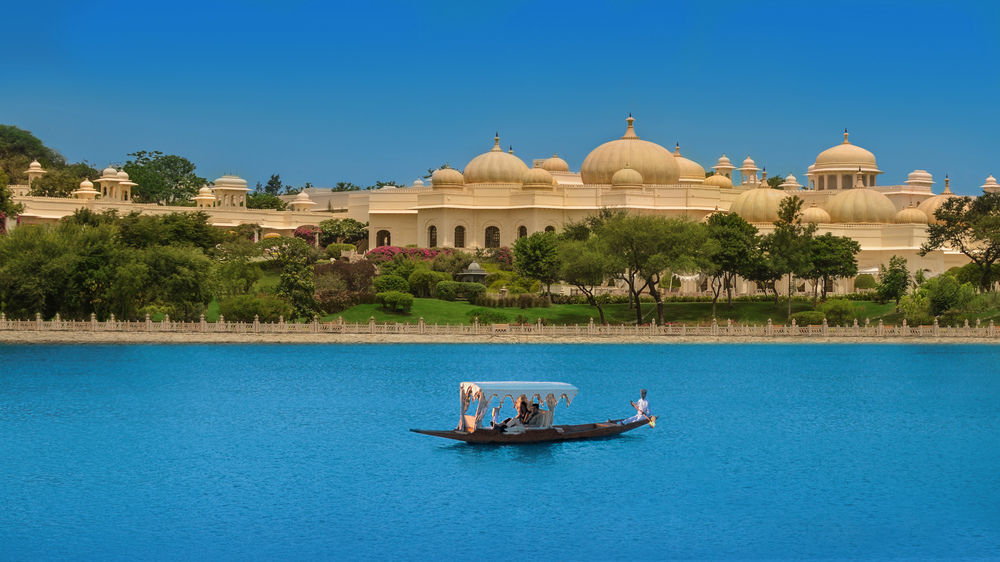 It is a delight to see the king-sized Mewar gates welcoming you when you enter this epic Oberoi Udaivilas in Udaipur — the manicured gardens, vibrant bougainvillea, luxurious architecture, serene Lake Pichola, the fountains, wild peacocks and the white domes and many more!
The Honeymoon suite at Oberoi Udaivilas is worth all your travel and money with a remarkable private poolside terrace and access to the private or semi-private pool depending on the suite you select. You can also enjoy an intimate moment while having a candle-lit private dinner by the poolside. The Kohinoor Suite has an extravagant bedroom, and twin bedroom, beautiful living room, a powder room and the pool spread across a vast 2650 Sq. feet.
 Guestroom view
 The Lobby
Best time to visit: The best time to visit Udaipur is between October to March when the temperature is good enough to soak yourself in the romantic beauty. The climate is pleasant with temperature ranging from 5 degrees to 30 degrees.

5. Leonia Holistic Destination, Hyderabad – Glass, Romance & Candle Light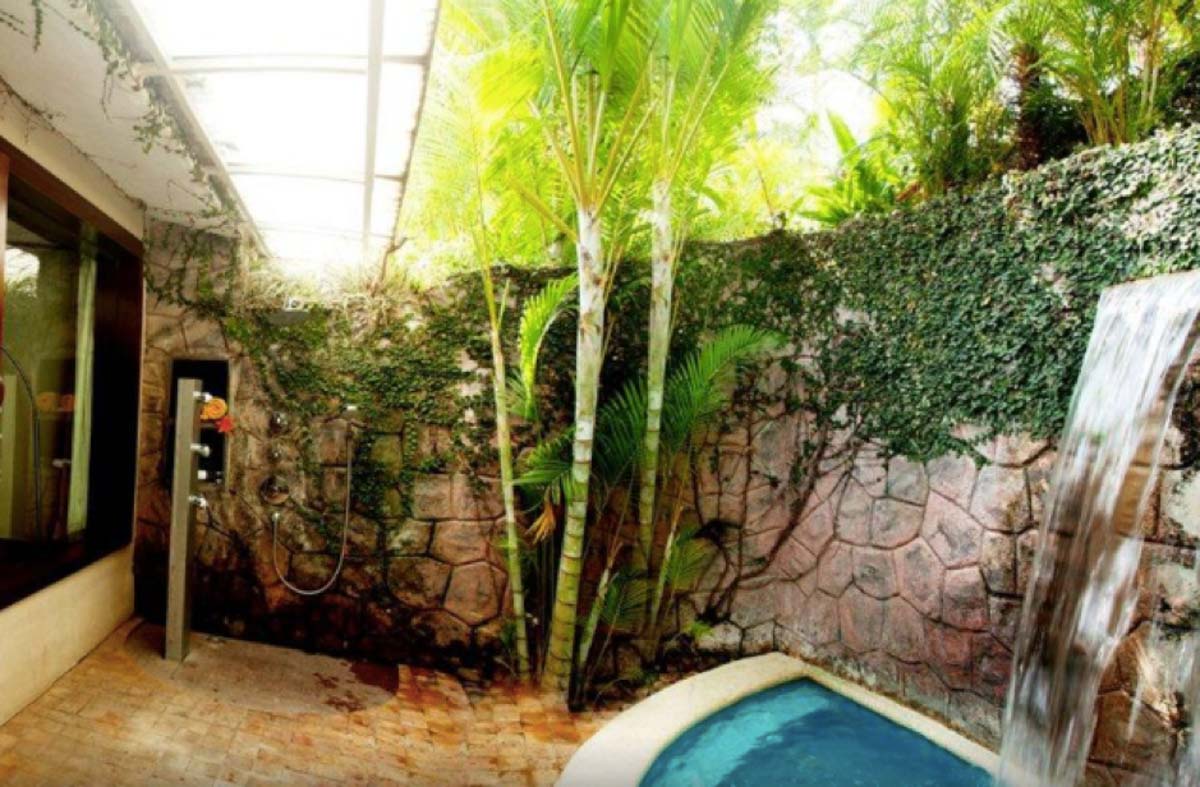 Leonia Holistic Destination is for the couples to dwell in the ambience of warm hospitality and sensual luxury. Mughlai cuisine, cocktails and drinks, dance and recreation, live bands, multiplex, sports, games and the mesmerising honeymoon suites!
The suites are decorated with private plunge pools, cascades and bay windows. There is a jungle themed setting with individual pouches offering an unusual dining experience, close to nature. Couples can try walking in a pool of 9-inch water pool with multiple shades of colours illuminating the floor. Under the star-studded sky, this sounds just like a fairy tale romantic scene. The special honeymoon suite also has a royal circular bed with a walk-in closet, dressing area and bathroom.
Hyderabad has a tropical wet and dry climate, so October to February is the best time to visit Leonia Holistic Destination. You will want to avoid visiting them during summer from March to June as the temperature reaches 30 to 45 degrees Celsius high.
Who says your honeymoon only happens beyond India? Honeymoon is all about intimacy and having a well-deserved break with your loved one; and India offers just that!