Overview of Luxury Apartment Unique Residences
Photo gallery
Luxury Apartment Unique Residences
Popular amenities
Pool
Free WiFi
Kitchen
Air conditioning
Laundry
Outdoor Space
Explore the area
Ko Samui (USM)

8 min drive
Choose dates to view prices
QR Two-Bedroom Apartment D-Pool View

Photos of QR Two-Bedroom Apartment D-Pool View

Room amenities

2 bedrooms

Ocean view

Sleeps 4

2 Double Beds

More details

Room information

Bed details

Sleeps

Max people: 4Max adults: 4Max children: 3

Room details

2 Double Beds

Overlooking the ocean

Layout – 2 bedrooms

Internet – Free WiFi

Entertainment – 42-inch LED TV with cable channels

Food & Drink – Kitchen with fridge, oven and toaster

Sleep

– Linen

Bathroom – 2 bathrooms, shower, towels and shampoo

Comfort – Air conditioning

Need to know – Limited housekeeping, no rollaway/extra beds available

Non-Smoking, renovated in November 2018

Q3 Two-Bedroom Apartment J-Ocean View

Photos of Q3 Two-Bedroom Apartment J-Ocean View

Room amenities

2 bedrooms

Ocean view

Sleeps 4

2 Double Beds

More details

Room information

Bed details

Sleeps

Max people: 4Max adults: 4Max children: 3

Room details

2 Double Beds

Overlooking the ocean

Layout – 2 bedrooms

Internet – Free WiFi

Entertainment – 42-inch LED TV with cable channels

Food & Drink – Kitchen with fridge, oven and toaster

Sleep

– Linen

Bathroom – 2 bathrooms, shower, towels and shampoo

Comfort – Air conditioning

Need to know – Limited housekeeping, no rollaway/extra beds available

Non-Smoking, renovated in November 2018

QR One-Bedroom Apartment N -Mountain View

Photos of QR One-Bedroom Apartment N -Mountain View

Room amenities

1 bedroom

Ocean view

Sleeps 2

1 Double Bed

More details

Room information

Bed details

Sleeps

Max people: 2Max adults: 2Max children: 1

Room details

1 Double Bed

Overlooking the ocean

Layout – bedrooms

Internet – Free WiFi

Entertainment – 42-inch LED TV with cable channels

Food & Drink – Kitchen with fridge, oven and toaster

Sleep

– Linen

Bathroom – 2 bathrooms, shower, towels and shampoo

Comfort – Air conditioning

Need to know – Limited housekeeping, no rollaway/extra beds available

Non-Smoking, renovated in November 2018

QR Two-Bedroom (1 open space) Apartment JK- Ocean View

Photos of QR Two-Bedroom (1 open space) Apartment JK- Ocean View

Room amenities

3 bedrooms

Ocean view

Sleeps 5

2 Double Beds and 1 Large Single Bed

More details

Room information

Bed details

Sleeps

Max people: 5Max adults: 5Max children: 4

Room details

2 Double Beds and 1 Large Single Bed

Overlooking the ocean

Layout – 3 bedrooms and living room

Internet – Free WiFi

Entertainment – 42-inch LED TV with cable channels

Food & Drink – Kitchen with fridge, oven and toaster

Sleep

– Linen

Bathroom – 2 bathrooms, shower, towels and shampoo

Comfort – Air conditioning

Need to know – Limited housekeeping, no rollaway/extra beds available

Non-Smoking, renovated in November 2018

Q3 One-Bedroom (1-Open Space) Apartment E-Ocean View

Photos of Q3 One-Bedroom (1-Open Space) Apartment E-Ocean View

Room amenities

1141 sq ft

2 bedrooms

Ocean view

Sleeps 4

2 Double Beds

More details

Room information

Bed details

Sleeps

Max people: 4Max adults: 4Max children: 3

Room details

2 Double Beds

106 square metres m2 room with ocean views

Layout – 2 bedrooms

Internet – Free WiFi

Entertainment – 42-inch LED TV with cable channels

Food & Drink – Kitchen with fridge, oven and toaster

Sleep

– Linen

Bathroom – 2 bathrooms, shower, towels and shampoo

Comfort – Air conditioning

Need to know – Limited housekeeping, no rollaway/extra beds available

Non-Smoking, renovated in November 2018

Q3 Two-Bedroom Apartment H-Ocean View

Photos of Q3 Two-Bedroom Apartment H-Ocean View

Room amenities

1119 sq ft

2 bedrooms

Ocean view

Sleeps 4

2 Double Beds

More details

Room information

Bed details

Sleeps

Max people: 4Max adults: 4Max children: 3

Room details

2 Double Beds

104 square metres m2 room with ocean views

Layout – 2 bedrooms

Internet – Free WiFi

Entertainment – 42-inch LED TV with cable channels

Food & Drink – Kitchen with fridge, oven and toaster

Sleep

– Linen

Bathroom – 2 bathrooms, shower, towels and shampoo

Comfort – Air conditioning

Need to know – Limited housekeeping, no rollaway/extra beds available

Non-Smoking, renovated in November 2018

QR One-Bedroom Apartment O -Mountain View

Photos of QR One-Bedroom Apartment O -Mountain View

Room amenities

1 bedroom

Ocean view

Sleeps 2

1 Double Bed

More details

Room information

Bed details

Sleeps

Max people: 2Max adults: 2Max children: 1

Room details

1 Double Bed

Overlooking the ocean

Layout – Bedroom and living room

Internet – Free WiFi

Entertainment – 42-inch LED TV with cable channels

Food & Drink – Kitchen with fridge, oven and toaster

Sleep

– Linen

Bathroom – 2 bathrooms, shower, towels and shampoo

Comfort – Air conditioning

Need to know – Limited housekeeping, no rollaway/extra beds available

Non-Smoking, renovated in November 2018

QR One-Bedroom Apartment G -Ocean View

Photos of QR One-Bedroom Apartment G -Ocean View

Room amenities

1 bedroom

Ocean view

Sleeps 2

1 Double Bed

More details

Room information

Bed details

Sleeps

Max people: 2Max adults: 2Max children: 1

Room details

1 Double Bed

Overlooking the ocean

Layout – Bedroom and living room

Internet – Free WiFi

Entertainment – 42-inch LED TV with cable channels

Food & Drink – Kitchen with fridge, oven and toaster

Sleep

– Linen

Bathroom – 2 bathrooms, shower, towels and shampoo

Comfort – Air conditioning

Need to know – Limited housekeeping, no rollaway/extra beds available

Non-Smoking, renovated in November 2018

Q3 Two-Bedroom Apartment G-Ocean View

Photos of Q3 Two-Bedroom Apartment G-Ocean View

Room amenities

1119 sq ft

2 bedrooms

Ocean view

Sleeps 4

2 Double Beds

More details

Room information

Bed details

Sleeps

Max people: 4Max adults: 4Max children: 3

Room details

2 Double Beds

104 square metres m2 room with ocean views

Layout – 2 bedrooms

Internet – Free WiFi

Entertainment – 42-inch LED TV with cable channels

Food & Drink – Kitchen with fridge, oven and toaster

Sleep

– Linen

Bathroom – 2 bathrooms, shower, towels and shampoo

Comfort – Air conditioning

Need to know – Limited housekeeping, no rollaway/extra beds available

Non-Smoking, renovated in November 2018

QR Two-Bedroom Apartment C-Pool View

Photos of QR Two-Bedroom Apartment C-Pool View

Room amenities

2 bedrooms

Ocean view

Sleeps 4

2 Double Beds

More details

Room information

Bed details

Sleeps

Max people: 4Max adults: 4Max children: 3

Room details

2 Double Beds

Overlooking the ocean

Layout – 2 bedrooms

Internet – Free WiFi

Entertainment – 42-inch LED TV with cable channels

Food & Drink – Kitchen with fridge, oven and toaster

Sleep

– Linen

Bathroom – 2 bathrooms, shower, towels and shampoo

Comfort – Air conditioning

Need to know – Limited housekeeping, no rollaway/extra beds available

Non-Smoking, renovated in November 2018

Q3 Two-Bedroom Apartment D-Ocean View

Photos of Q3 Two-Bedroom Apartment D-Ocean View

Room amenities

1270 sq ft

2 bedrooms

Ocean view

Sleeps 4

2 Double Beds

More details

Room information

Bed details

Sleeps

Max people: 4Max adults: 4Max children: 3

Room details

2 Double Beds

118 square metres m2 room with ocean views

Layout – 2 bedrooms and living room

Internet – Free WiFi

Entertainment – 42-inch LED TV with cable channels

Food & Drink – Kitchen with fridge, oven and toaster

Sleep

– Linen

Bathroom – 2 bathrooms, shower, towels and shampoo

Comfort – Air conditioning

Need to know – Limited housekeeping, no rollaway/extra beds available

Non-Smoking, renovated in November 2018

Q3 Two-Bedroom Apartment F -Ocean View

Photos of Q3 Two-Bedroom Apartment F -Ocean View

Room amenities

1119 sq ft

2 bedrooms

Ocean view

Sleeps 4

2 Double Beds

More details

Room information

Bed details

Sleeps

Max people: 4Max adults: 4Max children: 3

Room details

2 Double Beds

104 square metres m2 room with ocean views

Layout – 2 bedrooms

Internet – Free WiFi

Entertainment – 42-inch LED TV with cable channels

Food & Drink – Kitchen with fridge, oven and toaster

Sleep

– Linen

Bathroom – 2 bathrooms, shower, towels and shampoo

Comfort – Air conditioning

Need to know – Limited housekeeping, no rollaway/extra beds available

Non-Smoking, renovated in November 2018

Q3 Two-Bedroom Apartment I-Ocean View

Photos of Q3 Two-Bedroom Apartment I-Ocean View

Room amenities

2 bedrooms

Ocean view

Sleeps 4

2 Double Beds

More details

Room information

Bed details

Sleeps

Max people: 4Max adults: 4Max children: 3

Room details

2 Double Beds

Overlooking the ocean

Layout – 2 bedrooms

Internet – Free WiFi

Entertainment – 42-inch LED TV with cable channels

Food & Drink – Kitchen with fridge, oven and toaster

Sleep

– Linen

Bathroom – 2 bathrooms, shower, towels and shampoo

Comfort – Air conditioning

Need to know – Limited housekeeping, no rollaway/extra beds available

Non-Smoking, renovated in November 2018

QR One-Bedroom Apartment R- Ocean View

Photos of QR One-Bedroom Apartment R- Ocean View

Room amenities

1 bedroom

Ocean view

Sleeps 2

1 Double Bed

More details

Room information

Bed details

Sleeps

Max people: 2Max adults: 2Max children: 1

Room details

1 Double Bed

Overlooking the ocean

Layout – Bedroom and living room

Internet – Free WiFi

Entertainment – 42-inch LED TV with cable channels

Food & Drink – Kitchen with fridge, oven and toaster

Sleep

– Linen

Bathroom – 2 bathrooms, shower, towels and shampoo

Comfort – Air conditioning

Need to know – Limited housekeeping, no rollaway/extra beds available

Non-Smoking, renovated in November 2018

Q3 Two-Bedroom Penthouse L -Ocean View

Photos of Q3 Two-Bedroom Penthouse L -Ocean View

Room amenities

2 bedrooms

Ocean view

Sleeps 4

2 Double Beds

More details

Room information

Bed details

Sleeps

Max people: 4Max adults: 4Max children: 3

Room details

2 Double Beds

Overlooking the ocean

Layout – 2 bedrooms

Internet – Free WiFi

Entertainment – 42-inch LED TV with cable channels

Food & Drink – Kitchen with fridge, oven and toaster

Sleep

– Linen

Bathroom – 2 bathrooms, shower, towels and shampoo

Comfort – Air conditioning

Need to know – Limited housekeeping, no rollaway/extra beds available

Non-Smoking, renovated in November 2018

Q3 Three-Bedroom Penthouse K- Ocean View

Photos of Q3 Three-Bedroom Penthouse K- Ocean View

Room amenities

3 bedrooms

Ocean view

Sleeps 6

3 Double Beds

More details

Room information

Bed details

Sleeps

Max people: 6Max adults: 6Max children: 5

Room details

3 Double Beds

Overlooking the ocean

Layout – 3 bedrooms

Internet – Free WiFi

Entertainment – 42-inch LED TV with cable channels

Food & Drink – Kitchen with fridge, oven and toaster

Sleep

– Linen

Bathroom – 2 bathrooms, shower, towels and shampoo

Comfort – Air conditioning

Need to know – Limited housekeeping, no rollaway/extra beds available

Non-Smoking, renovated in November 2018

QR Three-Bedroom Apartment E-Pool View

Photos of QR Three-Bedroom Apartment E-Pool View

Room amenities

3 bedrooms

Ocean view

Sleeps 6

3 Double Beds

More details

Room information

Bed details

Sleeps

Max people: 6Max adults: 6Max children: 5

Room details

3 Double Beds

Overlooking the ocean

Layout – 3 bedrooms and living room

Internet – Free WiFi

Entertainment – 42-inch LED TV with cable channels

Food & Drink – Kitchen with fridge, oven and toaster

Sleep

– Linen

Bathroom – 2 bathrooms, shower, towels and shampoo

Comfort – Air conditioning

Need to know – Limited housekeeping, no rollaway/extra beds available

Non-Smoking, renovated in November 2018

QR One-Bedroom Apartment H-Ocean View

Photos of QR One-Bedroom Apartment H-Ocean View

Room amenities

1 bedroom

Ocean view

Sleeps 2

1 King Bed

More details

Room information

Bed details

Sleeps

Max people: 2Max adults: 2Max children: 1

Room details

1 King Bed

Overlooking the ocean

Layout – Bedroom and living room

Internet – Free WiFi

Entertainment – 42-inch LED TV with cable channels

Food & Drink – Kitchen with fridge, oven and toaster

Sleep

– Linen

Bathroom – 2 bathrooms, shower, towels and shampoo

Comfort – Air conditioning

Need to know – Limited housekeeping, no rollaway/extra beds available

Non-Smoking, renovated in November 2018

QR Two-Bedroom Apartment B- Pool View

Photos of QR Two-Bedroom Apartment B- Pool View

Room amenities

2 bedrooms

Ocean view

Sleeps 4

2 Double Beds

More details

Room information

Bed details

Sleeps

Max people: 4Max adults: 4Max children: 3

Room details

2 Double Beds

Overlooking the ocean

Layout – 2 bedrooms and living room

Internet – Free WiFi

Entertainment – 42-inch LED TV with cable channels

Food & Drink – Kitchen with fridge, oven and toaster

Sleep

– Linen

Bathroom – 2 bathrooms, shower, towels and shampoo

Comfort – Air conditioning

Need to know – Limited housekeeping, no rollaway/extra beds available

Non-Smoking, renovated in November 2018

Q3 Two-Bedroom Apartment C -Ocean View

Photos of Q3 Two-Bedroom Apartment C -Ocean View

Room amenities

1270 sq ft

2 bedrooms

Ocean view

Sleeps 4

2 Double Beds

More details

Room information

Bed details

Sleeps

Max people: 4Max adults: 4Max children: 3

Room details

2 Double Beds

118 square metres m2 room with ocean views

Layout – 2 bedrooms and living room

Internet – Free WiFi

Entertainment – 42-inch LED TV with cable channels

Food & Drink – Kitchen with fridge, oven and toaster

Sleep

– Linen

Bathroom – 2 bathrooms, shower, towels and shampoo

Comfort – Air conditioning

Need to know – Limited housekeeping, no rollaway/extra beds available

Non-Smoking, renovated in November 2018
About this area
Koh Samui
Located in Koh Samui, Luxury Apartment Unique Residences is on the Strip and near the beach. Shoppers can check out Fisherman's Village Plaza, while everyone can enjoy the natural beauty of Chaweng Beach and Bo Phut Beach. Samui Crocodile Farm and Mini Golf International are also worth visiting. Explore all the area has to offer with skydiving, hiking/biking trails and ecotours.
What's nearby
Big Buddha Beach - 4 min walk
Wat Phra Yai - 12 min walk
Big Buddha Statue - 13 min walk
Wat Plai Laem - 18 min walk
Bangrak Pier - 1 min drive
Getting around
Ko Samui (USM) - 8 min drive
View in a map
You'll have the entire apartment to yourself and will only share it with other guests in your party.
Luxury Apartment Unique Residences
4-star Victorian apartments, walk to Big Buddha Beach
Along with an outdoor pool, this apartment building has a poolside bar and concierge services. Other amenities include dry cleaning, express check-in and tour/ticket assistance. Each apartment features a kitchen with a fridge and an oven, plus complimentary wireless Internet access and an LED TV with cable channels. Additional amenities include 2 bathrooms, free bottled water and a shower. Housekeeping is available once per stay.
Luxury Apartment Unique Residences offers 20 forms of air-conditioned accommodation with complimentary bottles of water. Accommodation at this 4-star apartment has kitchens with fridges. Bathrooms include a shower.
This Koh Samui apartment provides complimentary wireless Internet access. 42-inch LED televisions come with cable channels. Housekeeping is provided once per stay. Renovation of all guestrooms was completed in November 2018.
Recreational amenities at the apartment include an outdoor pool.
The recreational activities listed below are available either on-site or nearby; fees may apply.
Property amenities
Parking and transport
On-site parking available only on request

Pick-up airport shuttle (surcharge) from 7:00 AM to 10:00 PM

Airport shuttle at scheduled times, on request

Car recommended
Dining
1 poolside bar

Couples dining
Bathrooms
Shower

Towels provided

Soap

Shampoo

Toilet paper
Entertainment
42-inch LED TV with cable service

Books
Laundry
Dry cleaning/laundry service
Pets
No pets or service animals
Suitability/Accessibility
If you have any requests for specific accessibility needs, please contact the property using the information on the reservation confirmation received after booking.

Lift

Well-lit path to entrance

Wheelchair-accessible path to lift

Designated smoking areas (fines apply)
Services and conveniences
Concierge services

Tour/ticket assistance

Limited housekeeping

Free bottled water

Front desk (limited hours)
Location highlights
Near the airport

In the city centre

Near the bay

On the Strip
Things to do
Scooter/moped hire on site

Hiking/biking trails nearby

Skydiving nearby

Ecotours nearby

Safari tours nearby
Safety features
Fire extinguisher

Security system
General
20 rooms

2 floors

2 buildings

Built in 2015

Victorian architecture
Check-in from 2:00 PM - 10:00 PM
Express check-in
Minimum check-in age - 18
Check-out before 11:30 AM
Special check-in instructions
The front desk is open daily from 7:00 AM - 10:00 PM
This property doesn't offer after-hours check-in
To make arrangements for check-in please contact the property at least 72 hours before arrival using the information on the booking confirmation
Guests will receive an email 72 hours before arrival with check-in instructions; front desk staff will greet guests on arrival
No pets or service animals allowed
Children are welcome
Cots (infant beds) are not available
You'll be asked to pay the following charges at the property:
Deposit: THB 20000 per accommodation, per stay
Cleaning fee: THB 1500 per accommodation, per week (varies based on the length of stay).
We have included all charges provided to us by the property. However, charges can vary, for example, based on length of stay or the room you book.
The following fees and deposits are charged by the property at the time of service, check-in or check-out.
Airport shuttle fee: THB 500 per room
Airport shuttle fee per child: THB 300 (from 4 to 17 years old)
Cleaning/housekeeping/linen fee: THB 1500 every 2 days
Television fee: THB 1500 per week
The above list may not be comprehensive. Fees and deposits may not include tax and are subject to change.
Extra-person charges may apply and vary depending on property policy
Government-issued photo identification and a cash deposit may be required at check-in for incidental charges
Special requests are subject to availability upon check-in and may incur additional charges; special requests cannot be guaranteed
Guests must contact this property in advance to reserve on-site parking
This property only accepts cash
Long-term renters welcome
This property uses eco-friendly cleaning products
Safety features at this property include a fire extinguisher and a security system
This property offers transfers from the airport (surcharges may apply); guests must contact the property with arrival details 72 hours prior to arrival, using the contact information on the booking confirmation
Pool access available from 6:00 AM to 11:00 PM
No pets and no service animals are allowed at this property
A car is recommended for transport to and from this property
Property is also known as
Unique Residences Koh Samui
Luxury Apartment Unique Residences Apartment
Luxury Apartment Unique Residences Koh Samui
Luxury Apartment Unique Residences Apartment Koh Samui
Frequently asked questions
Yes, Luxury Apartment Unique Residences offers free cancellation on select room rates, because flexibility matters! Please refer to Luxury Apartment Unique Residences cancellation policy on our site for more details about any exclusions or requirements.
Yes, this property has an outdoor pool. Pool access is from 6:00 AM to 11:00 PM.
No, pets are not allowed at this property.
Check-in is from 2:00 PM - 10:00 PM. After-hours check-in is not available.
Yes, there's a shuttle from the airport to the hotel. A fee of THB 500 per room applies.
Located in the heart of Koh Samui, this apartment building is within a 15-minute walk of Big Buddha Beach and Big Buddha Statue. Chaweng Beach and Bo Phut Beach are also within 3 miles (5 km).
Stay in the know with the Expedia app
Get real-time notifications, view your trip details and access mobile-only deals.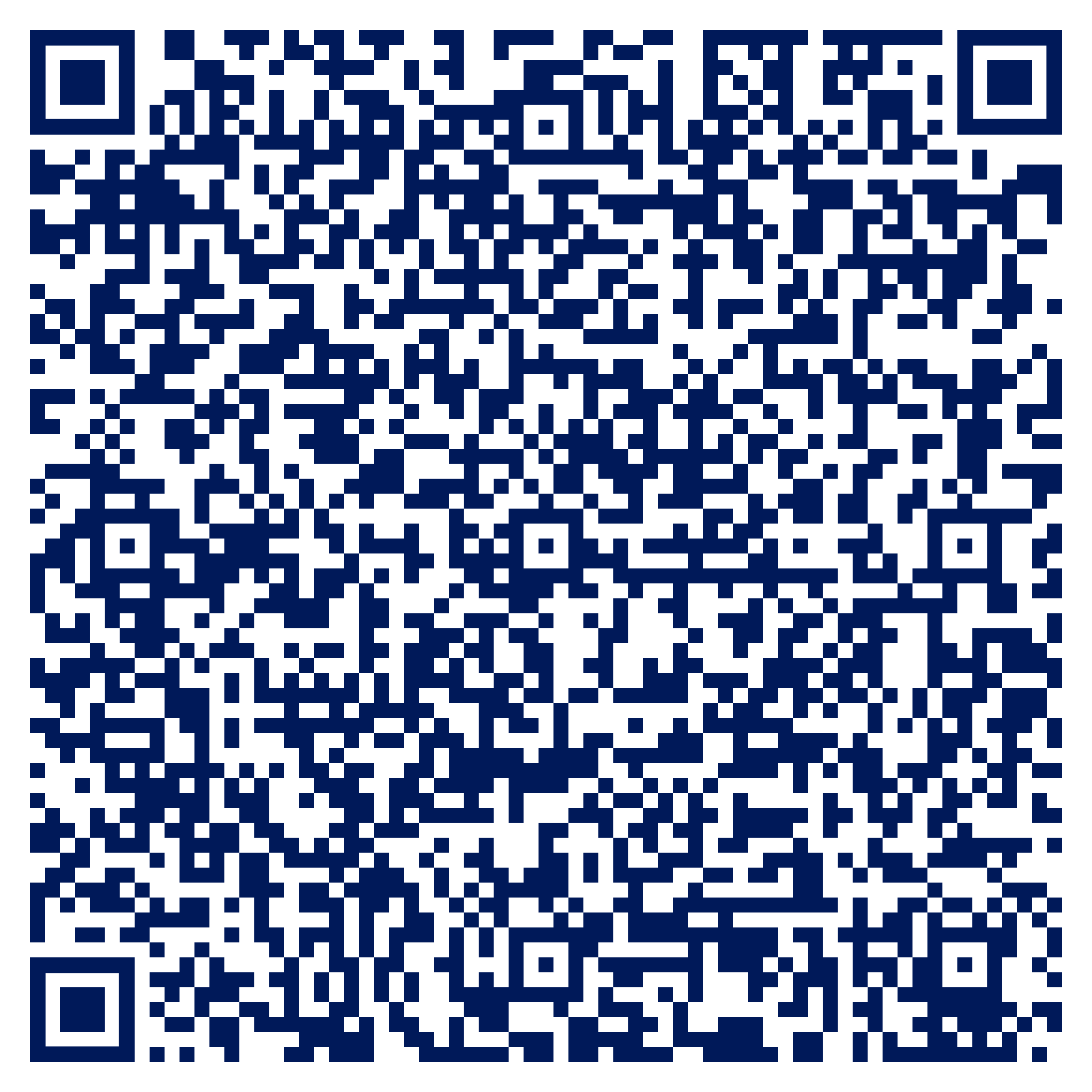 Scan the QR code