By Expedia Team, on September 6, 2017
The Best Indian Restaurants in Singapore To Spice Up Your Visit
Singapore may be a small island, but it's full to the brim with a variety authentic cuisines for every taste preference. In particular, my experience living here has opened my eyes to the delicious wonders of Indian food, which is definitely a star in Singapore's food scene.
For every foodie's benefit, I've curated a list of some of my favourite Indian restaurants in Singapore. (Just a warning: you'll forget about your diet when you see all the mouth-watering Indian dishes Singapore has to offer.)

MTR 1924: The #1 Masala Dosa In Singapore
When it comes to South Indian vegetarian food, nothing beats the all-time classic, MTR 1924, which is located in the heart of Little India. Standing outside the eatery's bright red signboard, it's hard not to notice the crowds of people waiting to grab a table in this iconic spot during dinner hours.
The space itself is simple, but you can learn more about MTR's origin story from the picture frames decorating the walls. The food, on the other hand, is definitely far better than ordinary. I highly recommend you try their masala dosa which has just the right amount of crispiness on the outside and fluffiness on the inside.
Another bomb here is their eggplant rice — so fragrant and flavourful that my friend got herself a packet of their spice mixes! Note: the eggplant rice is only available on selected days, so do plan your visit carefully.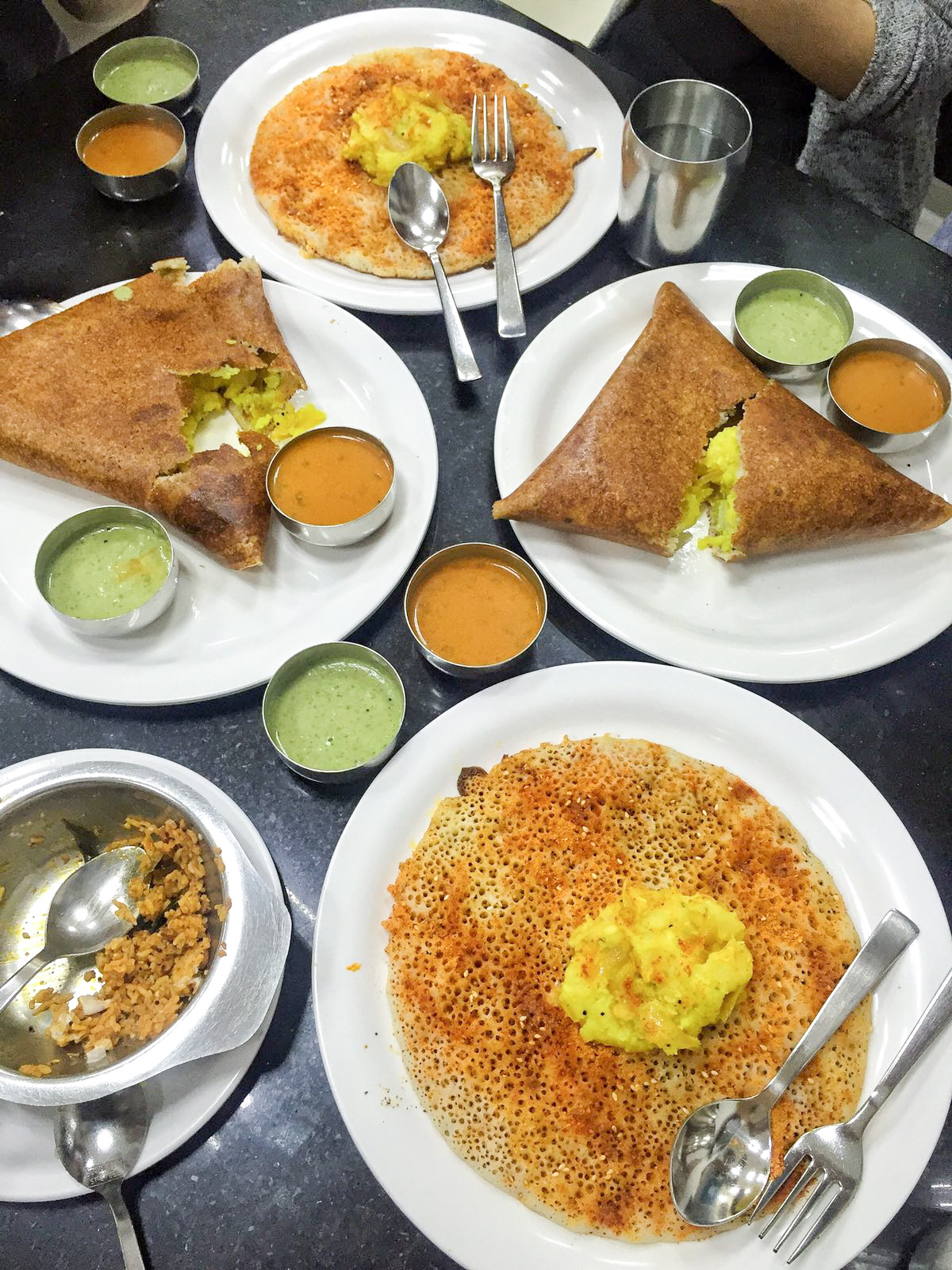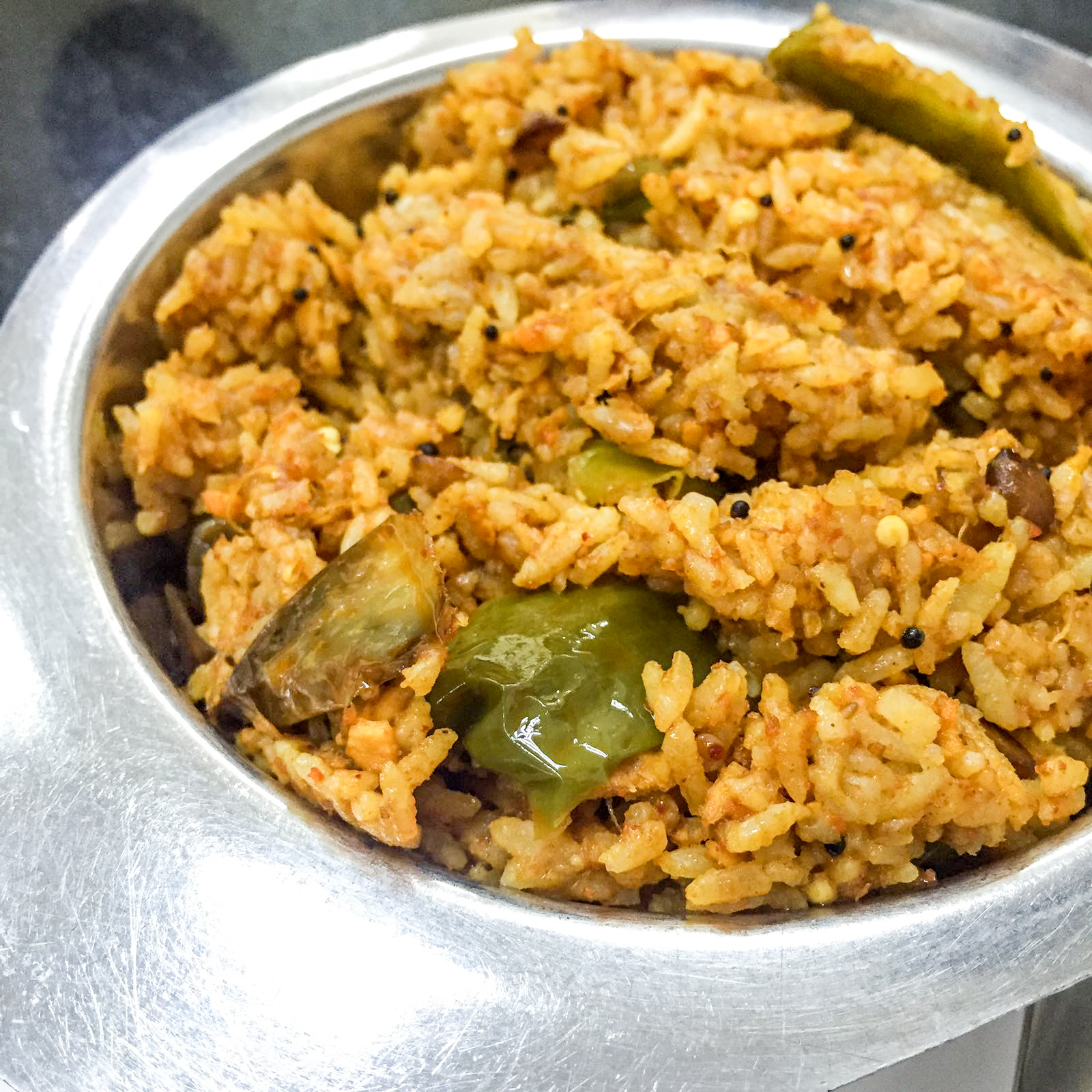 Must-try dishes:
Masala dosa
Eggplant rice
Rava idli
Kesaribhath
Bisibele Bhath
Pure filter coffee
Price range: $4 – $8 per pax

Table by Rang Mahal: For The Sophisticated Palette

The best Indian food in Singapore isn't limited to hole-in-the-wall shops in Little India. If you're looking for something more glamorous and swanky, then Table by Rang Mahal in Naumi Hotel should satisfy your cravings for luxury. The chic space is lined with cosy lounge chairs, an outdoor seating area, and beautiful contemporary decor that will instantly make you feel classy once you walk through those doors.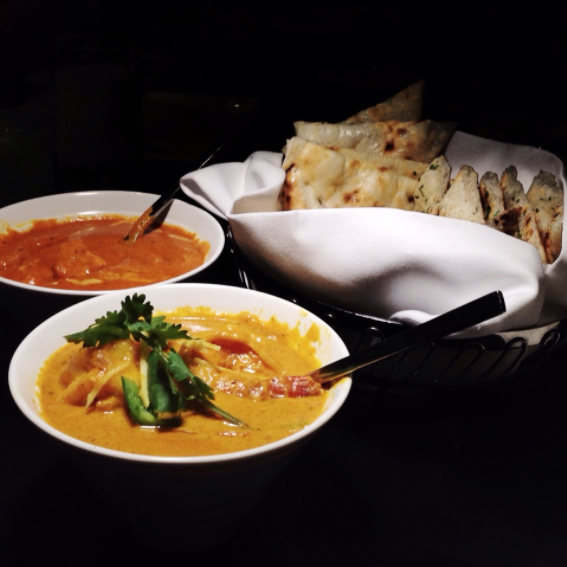 From their a la carte menu, my personal favourite by far is the Chilli Cheese, one of their Indian-inspired pizzas that features yellow cheddar and chilli on a hot chunk of flatbread. Of course, Table offers more traditional standards as well, such as their delicious Tandoori Paneer Tikka.
It's also worth mentioning the hotel itself is a good option for your stay in Singapore. It's a small boutique hotel located in the Bugis district, which is just on the fringe of the city centre. It's located amidst small unpretentious streets filled with local personality and lots of cheap local food options. Just down the road you'll find Raffles Hotel, Raffles City Shopping Centre, CHIJMES alfresco bars. The hotel rooftop offers a good view of the city's skyscrapers in a cosy setting.
Must-try dishes:
Chilli Cheese
Tandoori Paneer Tikka
Paneer Makhni
Table's Pop (a sugar-free popsicle filled with strawberry, chia seeds, and coconut)
Rasmalai
Price range: $18 – $45 per pax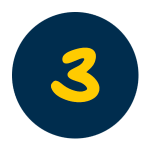 Samy's Curry: The Best Curry Fish Head In Singapore
Fish head curry is one of my favourite dishes, and there are a number of Indian restaurants across Singapore that specialise in cooking up this popular recipe. But in my opinion, nothing beats Samy's Curry, one of the oldest Indian restaurants in Singapore. Unlike the high-end glitz and glam of other restaurants along Dempsey Road, Samy's Curry is a lot more simple and understated. Walking inside, you'll find a clean, canteen-like setup that feels authentic and down-to-earth.
Of course, this place is known for its flagship curry fish head, so you'd be amiss if you don't end up ordering that. The gravy has a pleasant, thick consistency and spice, and the dish comes with free flow rice and vegetables served on a banana leaf to balance out the heat.
Must-try dishes:
Curry fish head
Curry squid
Curry mutton
Sambal prawn
Chicken masala
Price range: $20 – $25 per pax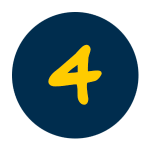 Annalakshmi: For All-You-Can-Eat At Any Price

For an affordable all-you-can-eat buffet place, look no further than Annalakshmi, a vegetarian restaurant located right next to Clarke Quay along Havelock Road. It is one of the most popular Indian restaurants in Singapore. Here's the catch: there is no fixed price, and you're free to pay as much as you want regardless of how much you've eaten. The restaurant operates on a unique trust system that encourages diners to pay an amount they feel is fair. Whenever I go there with my friends, I always make sure to pay at least $10.
The ambience of the restaurant feels very spiritual, with golden Hindu shrines and elaborate artwork furnished across the walls. Annalakshmi is definitely a go-to place for family dining, as I often find myself surrounded by large groups. From the colourful buffet counter, I always make sure to take a portion of their fragrant vegetable biryani.
Must-try dishes:
Vegetable biryani
Pakora
Naan
Strawberry lassi (this is the BEST)
Mango lassi
Price range: Pay as you feel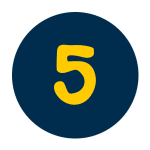 Maziga Indian Bar and Grill: An Adventurous Indian Fusion Experience
Fusion is an emerging trend in Singapore, but that doesn't necessarily mean inauthenticity. Maziga Indian Bar and Grill is a great example of a Singaporean restaurant with a modern, almost hipster take on Indian cuisine that still manages to stick to its roots. Located in Clarke Quay, the restaurant is connected to a bhangra nightclub on the second floor (probably so you can dance away the calories you just gained).
Dim yellow lighting and glass chandelier fixtures give the space a soft, moody ambience perfect for a chill night out. The restaurant has a traditional Indian menu with classics like palak paneer and butter chicken, but the real highlight is their "Indian Tapas" selection. I loved their Old Delhi Golgappa Chaat that comes with a tube of chilled jaljeera oxide, which is full of refreshing herbs and spices. Check out the cool presentation as well!
Must-try dishes:

Old Delhi Golgappa Chaat with Chilled Jaljeera Oxide
Palak Paneer
Naan Pizza
Masala Pasta Fries
Price range: ~$40 per pax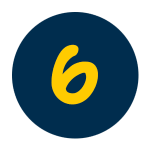 Suriya Restaurant: The Best No-Frills Vegetarian Meal in Little India
Serangoon Road in Little India may be known for its colourful shophouses, but it's also a haven for some of the best and cheapest eateries in town. There are looooads of options as many of the most well-known Indian Restaurants in Singapore are located right here. This ranges from the cheap and hearty to the fine dining restaurants.
 Suriya Restaurant, just opposite the Sri Veeramakaliamman Temple, is a great stop when you just want some pure vegetarian comfort food to fill your belly while holidaying in Singapore.
Suriya Restaurant's interior is small and sparsely decorated, perfect for those looking for a simple and no-frills dining experience. Although it looks ordinary, Suriya's plain dosa currently stands as the best I've ever tried in Singapore. The gravy isn't too thick and packs a flavourful punch, while the dosa is wonderfully crispy on the edges and soft towards the center. Above all, the meal costs less than $2! 
Must-try dishes
Plain dosa
Vegetable biryani
Rava onion masala
Price range: $2 – $5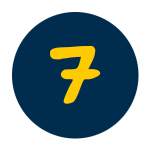 Tandoori Corner: The Go-To Restaurant For Everything North Indian
If you're craving North Indian food on your trip to Singapore, I recommend you drop by Tandoori Corner on Balestier Road, which is only 3 minute drive away from Little India. There's another branch in Boon Tat Street, which is convenient for those staying in the CBD area, but the shop on Balestier allows for a relaxed al fresco dining experience. Whenever I eat here, I love dining on the balcony with a glass of white wine, looking over the bustling and colourful view of Balestier Road.
When it comes down to their menu, you must try their chicken tikka, which is one of the best tandoori dishes I've tried in Singapore. Unlike the usually dry and tough fare you find in other restaurants, Tandoori Corner's chicken tikka is tender and juicy, really hitting your taste buds with a variety of spices.
Must-try dishes:
Chicken tikka tandoori
Butter chicken
Chicken biryani
Lamb curry
Garlic naan
Price range: ~$17 per pax
If you're dead set on an Indian food adventure in Singapore, I recommend staying in hotels in or around Little India, where most of the recommendations in this list are found. One Farrer Hotel & Spa is a great option. Situated on 1 Farrer Park Road, it's right next to Indian food hotspots in Singapore including Serangoon Road and Balestier Road. It's also very easy to access downtown from this location, while avoiding the surcharge prices of the city centre. Or you can find some other Singapore hotels around Farrer Park here.
As with any trip, don't just stick to one spot. Wander into restaurants wherever your sightseeing takes you. Singapore is well known for it's amazing variety of food. Explore the local flavours, which does also Indian dishes so if you really have a longing for familiar spices, try some little restaurants or look for stalls in hawker centres that typically offer local Indian dishes like prata, murtabak, mee pattaya, roti john.