By Expedia Team, on August 27, 2018
New York City: All Too Familiar in The Big Apple
The one and only New York City (NYC) has been a favourite location, a stage, a muse for many. The city "where dreams are made of" and "the big lights inspire you!" Anyone on a staple diet of Hollywood movies and TV shows is bound to have a strong sense of familiarity with New York. After a steady dose of Friends, Brooklyn 99, SATC et al. over the years, New York already felt like an old acquaintance.
Touchdown New York
As my taxi sped from Newark airport to Manhattan in the middle of the night, I kept my tired eyes open, not wanting to miss any architectural highlight. I was ready to be bedazzled by the grandeur of the Big Apple. New York City strangely felt very familiar as I crossed the gritty streets. I kept flitting in an out of deja vu – "Am I in NYC or am I in Mumbai?" – I groggily wondered.
"This is Times Square", my cabbie squeaked. 'What?!" I squealed. There it was – THE TIMES SQUARE – the jamboree of electronic billboards and shimmery lights! It definitely did not seem as huge or spectacular as I had always imagined it be. The star here was indeed the bursts of kaleidoscopic lights on the billboards, streaking the shiny windows of skyscrapers and the yellow bonnets of NYC taxis in neon colours.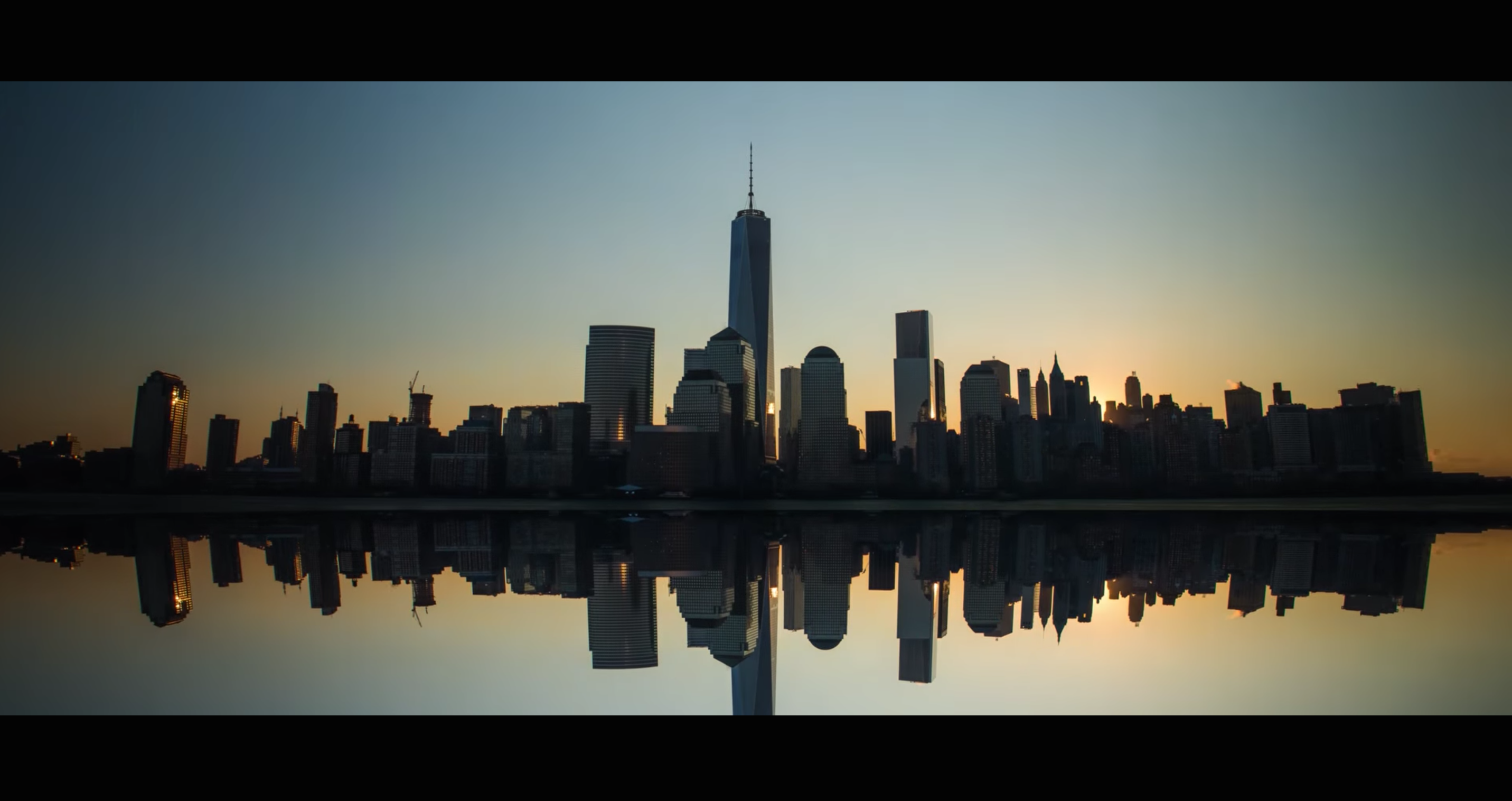 Day 1 in NYC – Morning: Central Park
I decided to start my New York City holiday with a visit to the Central Park. Spread over 843 hectares, this urban man-made park literally and figuratively is the heart of the city.
The best way to explore is by renting a cycle or walking down the drives (automobiles are prohibited on weekends and after 7 p.m. each day). The beautifully landscaped lawns and gardens are a delight! I enjoyed a few street performances as well, put up by local musicians and dance troupes.
A number of bridges and sculptures dot the park, including the Statue of Alice (in Wonderland), the Statue of Hans Christian Anderson and the Bethesda fountain sculpture.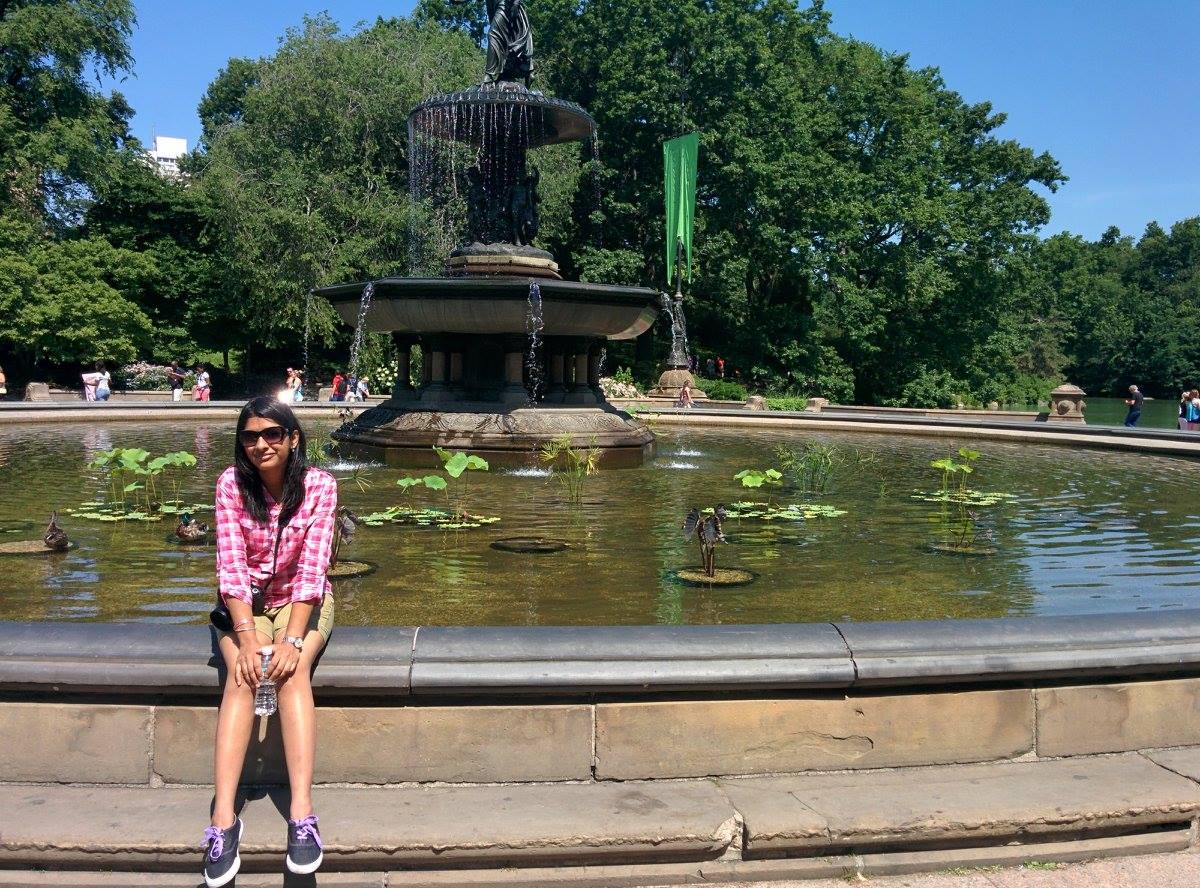 That's me, enjoying a sunny day at Central Park. (c) Gitika Saksena
Sheep Meadows (open during the summer months) is an ideal sunbathing and picnic spot, and I wish I had carried a book and a mat to lounge there for a bit.
Fans of John Lennon should not miss the Strawberry Fields memorial inside the Central Park. The entrance to the monument lies directly across the Dakota Apartments, the singer's final residence.
[tabs]
[tab title="Visitor Info" icon="entypo-address"]
Address: Just ask for Central Park! It is well connected across subway, train and bus routes.
Places to Eat: Loeb Boathouse (they also rent out boats in case you feel tempted to explore the Lake) and Tavern on the Green are iconic restaurants. Reserve a table in advance. Or you can always grab a quick bite at the many stalls and cafes spread across the Central Park.
Opening Hours: Daily, 6 am – 1 pm
[/tab]
[/tabs]
Day 1 – Afternoon: Metropolitan Museum of Art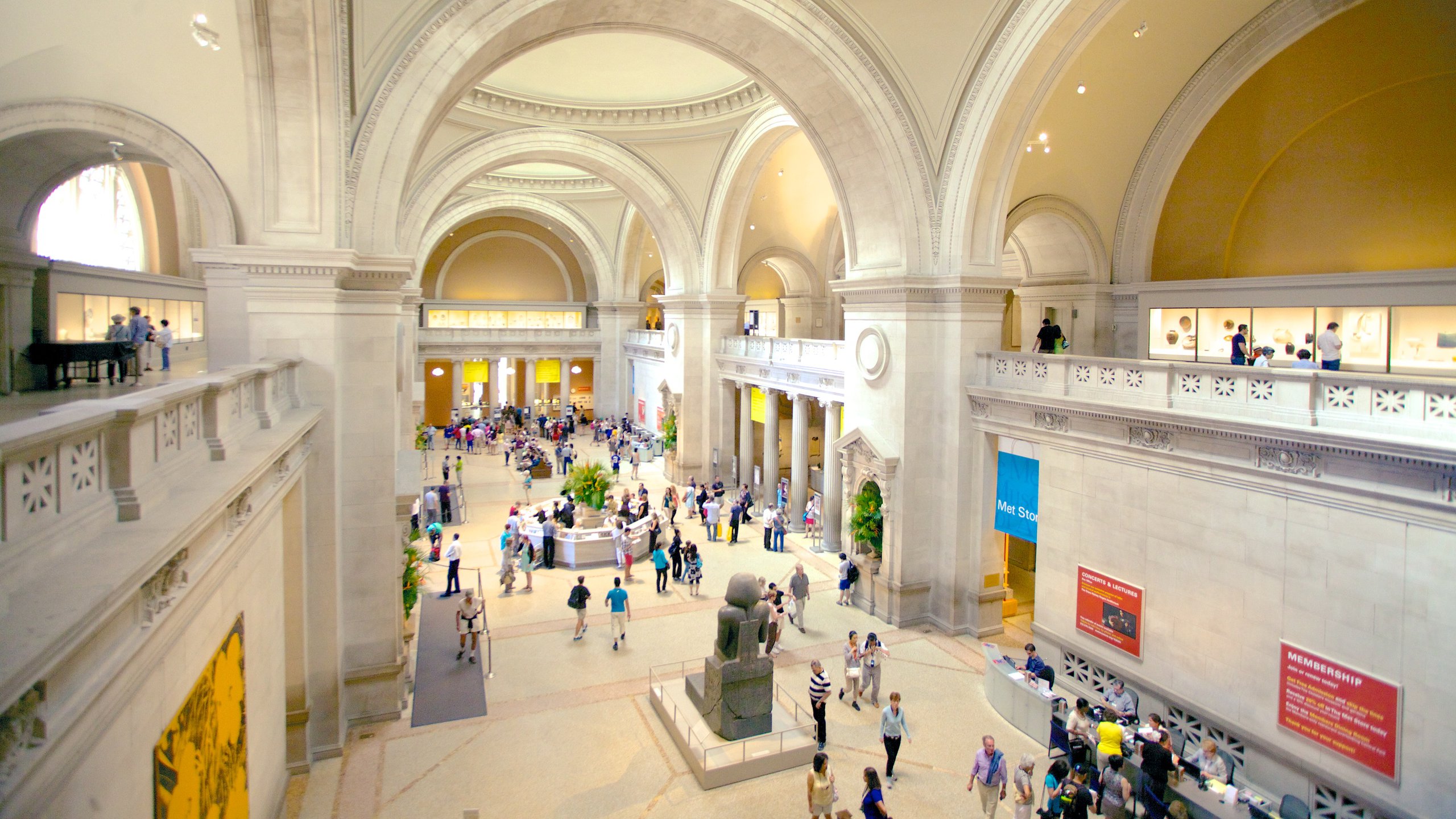 After an active first half, I headed to the 'Met' or the Metropolitan Museum of Art located on the eastern boundary of the Central Park. Among the most famous museums in the world, Met is a mecca for anyone interested in creative arts, with permanent collections of classical and modern art (including paintings by Van Gogh, Picasso, Monet), sculptures, musical instruments, weapons etc.
I found two particularly fascinating sections: the Department of Photographs (with a whopping collection of more than 25,000 works) and the Costume Institute (it houses more than 35000 costumes and accessories from across the world).
[tabs]
[tab title="Visitor Info" icon="entypo-address"]
Address: 1000 5th Avenue
Places to Eat: The Rooftop Cafe at the Met is fabulous! Open from mid-May to the end of fall, you can enjoy stunning views of the Manhattan skyscapes and the Central Park canopies.
Opening Hours: Sunday – Thursday, 10 am – 5:30 pm | Friday – Saturday, 10 am – 9 pm
[/tab]
[/tabs]
Day 1 – Evening: Empire State building
It was time for the NYC tourist central – the Empire State building. "She is no longer the tallest, but she still behaves like one" the tourist guide in a New York Yankees hoodie bellowed out as I approached the building.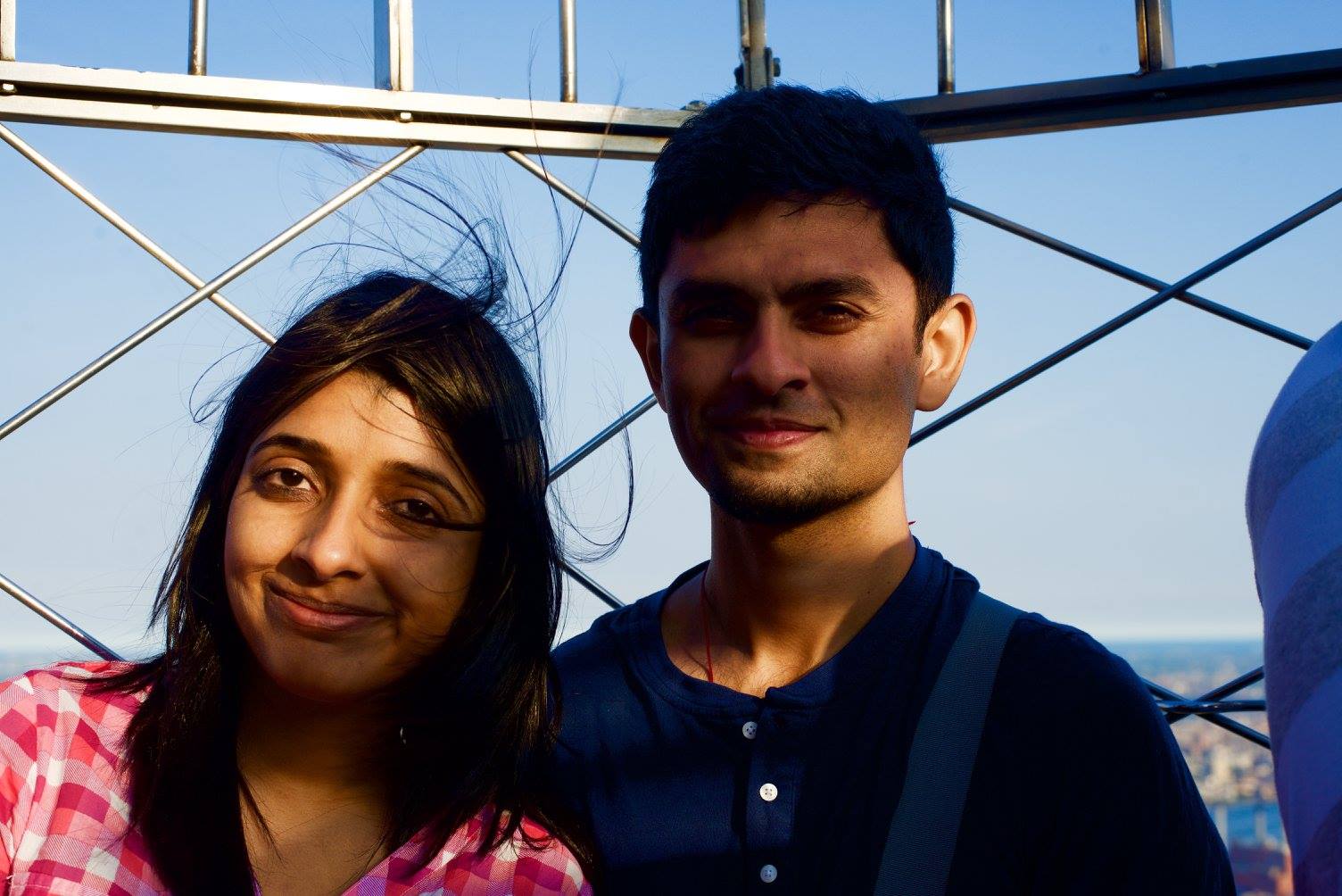 On top of Empire State Building. 
After purchasing the tickets for the Observatory Deck, I patiently stood in the queue of tourists, all waiting to zoom up in an elevator to the 86th floor. It was almost twilight by the time I made it to the crowded deck, but the wait was well worth it. The panoramic views of Manhattan were breath-taking.
I could spot the Chrysler building, the One WTC tower, the Flatiron building, the Rockefeller Center, even the green speck of the Statue of Liberty on the river Hudson. As the lights came on, the glittering scrapers twinkled against the deep blue sky.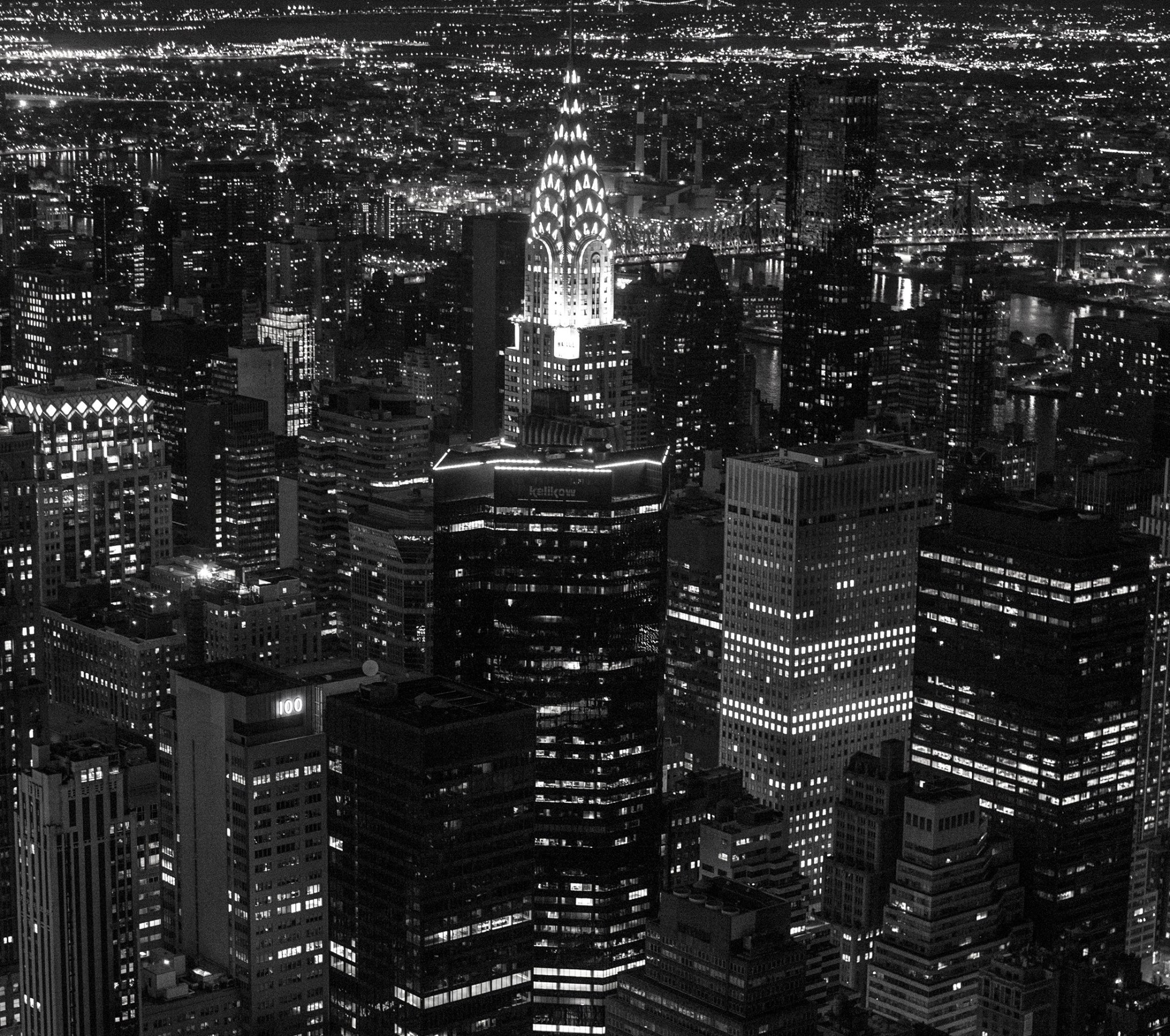 View from Empire State Building. (c) Gitika Saksena
[tabs]
[tab title="Visitor Info" icon="entypo-address"]
Empire State Building Address: 350 5th Avenue and 34th Street
Places to Eat: There are some eateries around the Empire state building. I recommend Smashburgers (try the classic beef burgers and potato fries) and Foley's NY – a baseball-themed Irish pub.
Opening Hours: Daily, 8 am – 2 am
[/tab][/tabs]
Day 2: On New York City tours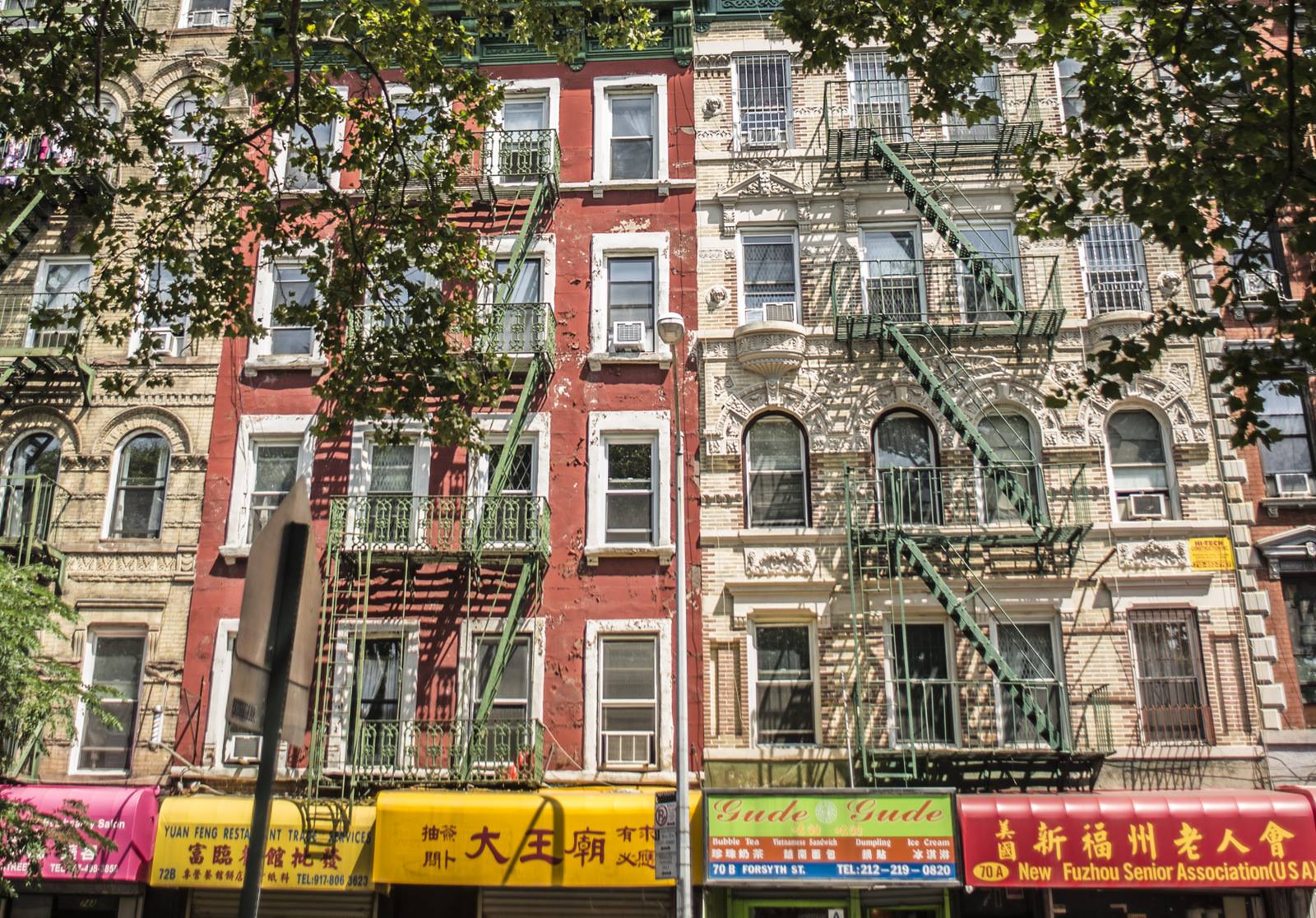 Chinatown. (c) Gitika Saksena
After having ticked off Central Park, the Metropolitan Museum of Art and the Empire State Building off my list of things to do in NYC, I decided to sign up for two walking group tours.
Around noon, I started my first tour – Immigrant New York tour with a local history student as a guide. Over three hours, she introduced us to the multi-racial and multi-ethnic history of New York. We explored Little Italy, China town, Jewish East Side amongst other areas. The tour offered a fascinating insight into the diversity of this truly Cosmopolitan city.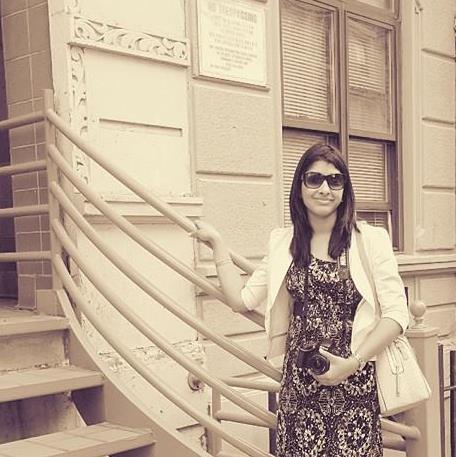 After completing the tour, I was famished and could not wait to try out the Italian restaurants in Little Italy.
After a delish lunch of antipasto and pasta at Puglia (perhaps the oldest restaurant in this neighbourhood), I was in a state of Nirvana!
In the evening, it was time for my next tour – and the Brooklyn Bridge and 911 Memorial Night Tour. During the tour, I visited the 911 WTC Memorial (a sombre affair) and strolled halfway down the iconic Brooklyn Bridge.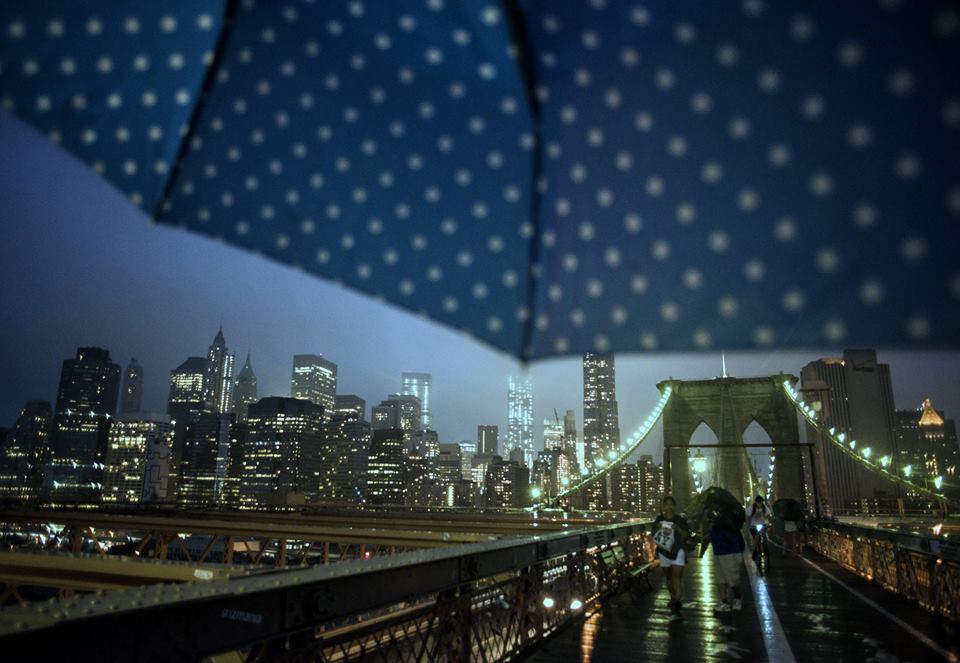 Brooklyn Bridge. (c) Gitika Saksena
Day 3 in New York – Morning: Rockefeller Center
Rockefeller is a famous NYC destination, with plenty of Art Deco buildings, modern installations, skating rinks, highbrow departmental stores, and eateries.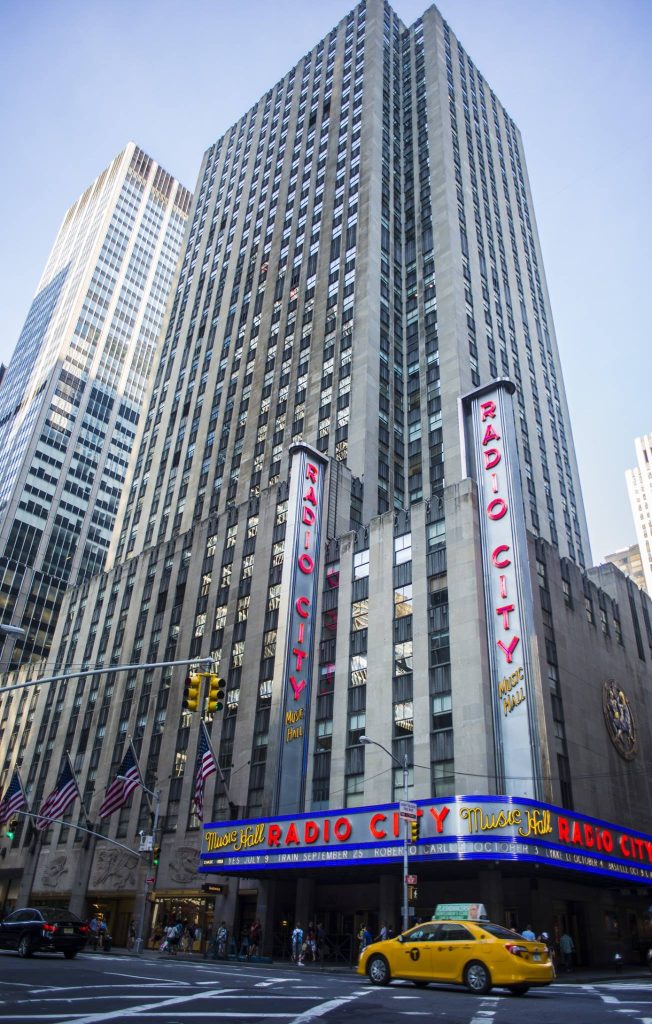 Radio City Music Hall at Rockefeller Centre. (c) Gitika Saksena
While I gave the Top of the Rock Observatory deck a miss, I was thrilled to visit the NBC studios! You can watch the live taping of many favourite shows here – including America's Got Talent and the Tonight Show with Jimmy Fallon! Book a seat online in advance.
[tabs]
[tab title="Visitor Info" icon="entypo-address"]
Rockefeller Center Address: 45 Rockefeller Plaza
Places to Eat: No dearth of dining options at the Rockefeller Centre food court.
Opening Hours: Daily, 24 hours
[/tab][/tabs]
Day 3 – Afternoon: Highline
A brilliant example of how New York City keeps reinventing itself, the Highline is a 2.33 km long elevated linear park. Architected on an obsolete New York Central Railroad, the Highline extends from Gansevoort Street to 34th Street.
There are lots of walking tours available, including a Haunted High Line Tour! Highline has also emerged as a vibrant community and cultural space, with many performances, shows, and events lined up through the year.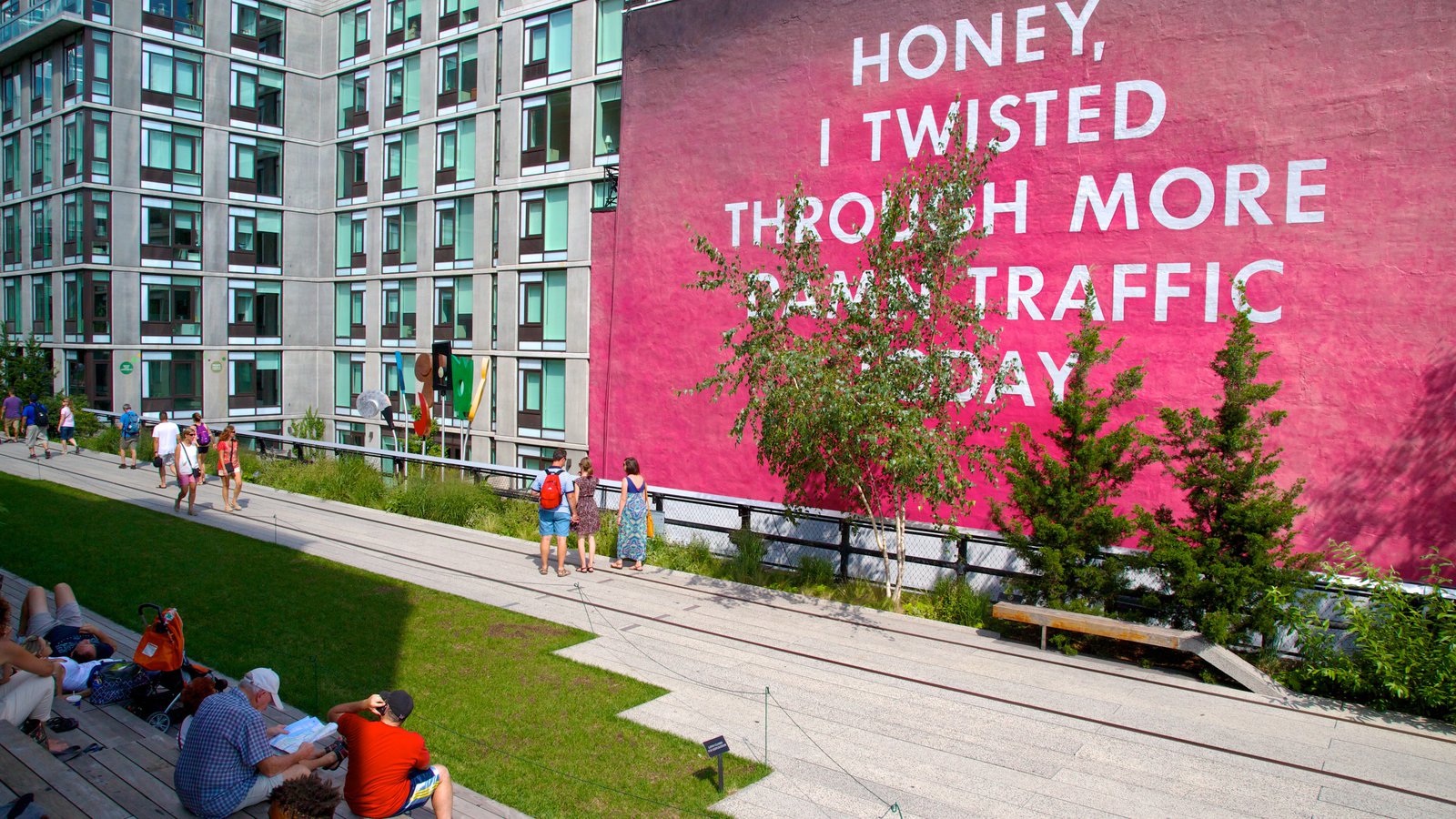 [tabs]
[tab title="Visitor Info" icon="entypo-address"]
Highline Address: Highline has 11 access points. Download the map here.
Places to Eat: After a walk down Highline, explore the food hall at Chelsea Market. There are a number of interesting craft stores here as well.
Opening Hours:
Winter: Daily, 7 am – 7 pm
Spring & Fall: Daily, 7 am – 10 pm
Summer: Daily, 7 am – 11 pm
[/tab][/tabs]
I wrapped up the fantastic New York City holiday by deciding to take a return journey aboard the Staten Island Ferry.
Starting from the Whitehall Terminal in Lower Manhattan, the ferry ride was 25 minutes long one way. And to top it all, it was free! I sailed past the Statue of Liberty and gazed at the incredible night views of Manhattan. The persistent drizzle and chilly breeze did not discourage me from standing out on the open deck as I went shutter crazy clicking the skyline.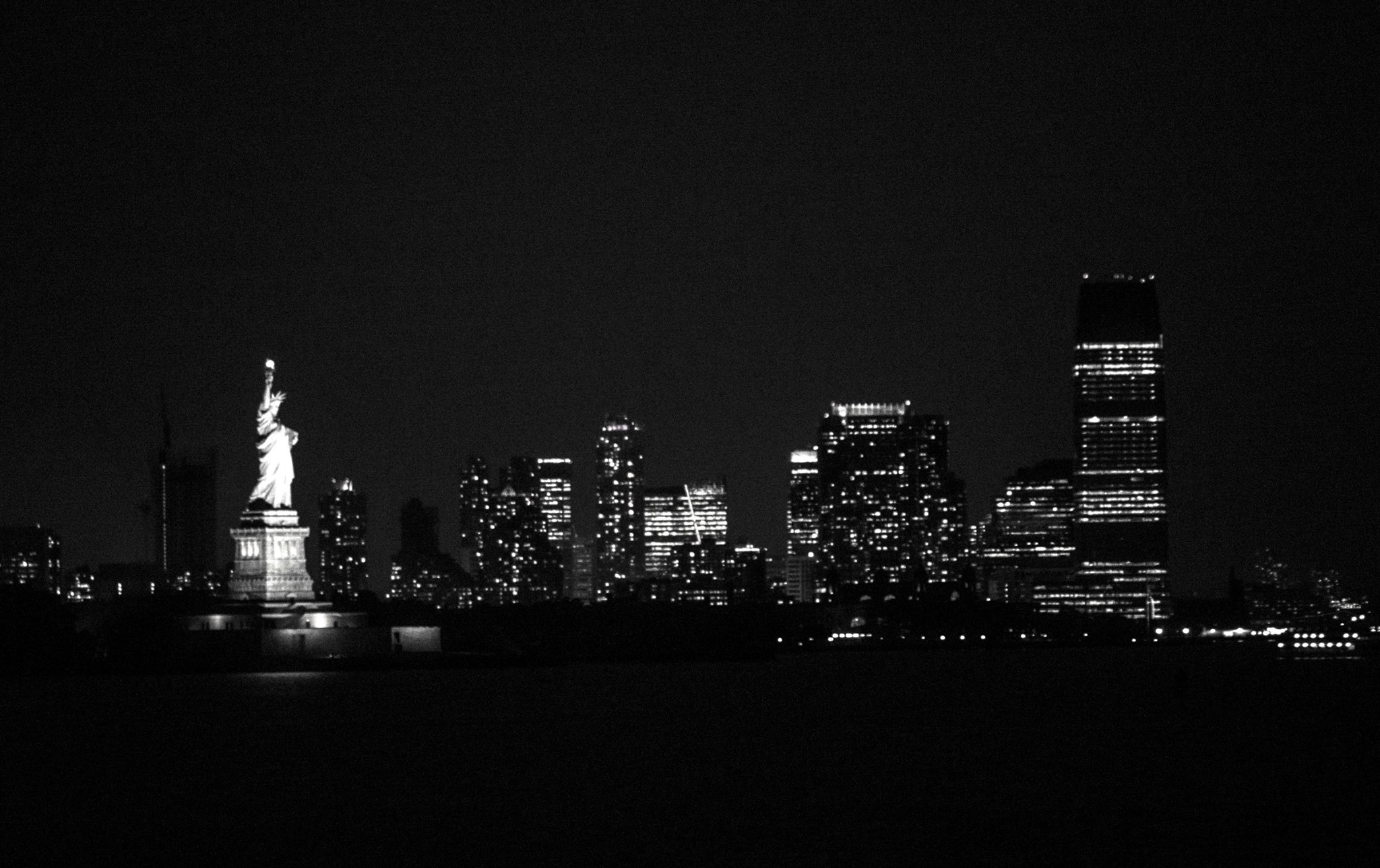 Aboard the Staten Island Ferry. (c) Gitika Saksena
Practical Info for Visiting New York
Getting a Visa
Apply for a B1/ B2 US Visa. It is valid for 10 years and lets you travel visa-free to a few other countries as well (including Georgia, Turkey, Taiwan, Cuba etc)
Recommended stay options
I stayed at Pod 51, which was conveniently located near Central Park Zoo and Roosevelt Island. There are many other hotel options spread across New York City.
Transport within NYC
You can always rent a taxi. A cheaper and faster option of commuting is the New York Subway.