By Expedia Team, on April 18, 2018
How you can celebrate Republic Day in New Delhi
As we all know Republic Day occurs every January 26th, to celebrate the signing of India's Constitution in 1950. So we've decided to take a look at the ways you can celebrate this occasion in our nation's great capital, New Delhi. Not to mention we thought we'd share a few interesting facts that we found out about this historically, life-changing event in India.
Republic Day Parade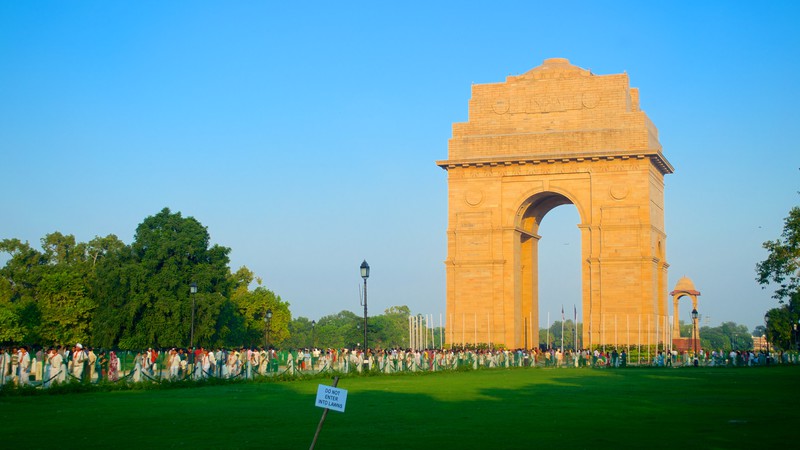 Since 1955 every year there is a large parade held in New Delhi, it starts at Rashtrapati Bhavan (President's House) and proceeds along the Rajpath, past India Gate and onto the Red Fort. After the President hoists the Indian flag (to the sounds of the National Anthem) at 9am, this vibrant parade begins its procession and continues for approximately three hours.
During the parade you can expect to see giant, decorative and elaborate floats, representing each one of the Indian states, gliding down the procession path. You'll also witness the Indian armed forces demonstrating their determination and strength by marching the whole length of the parade path. Three divisions lead the march: Army, Navy and Air Force, and there is an exciting air show to accompany the parade.
Each year there is a Chief Guest, and this year it will be the President of France, François Hollande, this will be the fifth time France has been invited to Republic Day as the Chief Guest.
This event is ticketed and you will need one to be able to access the area and watch the parade, but if you can't make it, do not worry, you can most certainly watch it on TV (although nothing beats actually being there).
Other bits we think you should know are:
Electronic devices are strictly prohibited, so make sure you leave them somewhere safe, as you will be checked by security
Arrive as early as you possibly can, especially if you are driving, as congestion levels do get high and it is most likely that your vehicle will be searched. Furthermore, all entrances are closed before the National Anthem starts
The Delhi metro will be affected, so make sure you check your route before you begin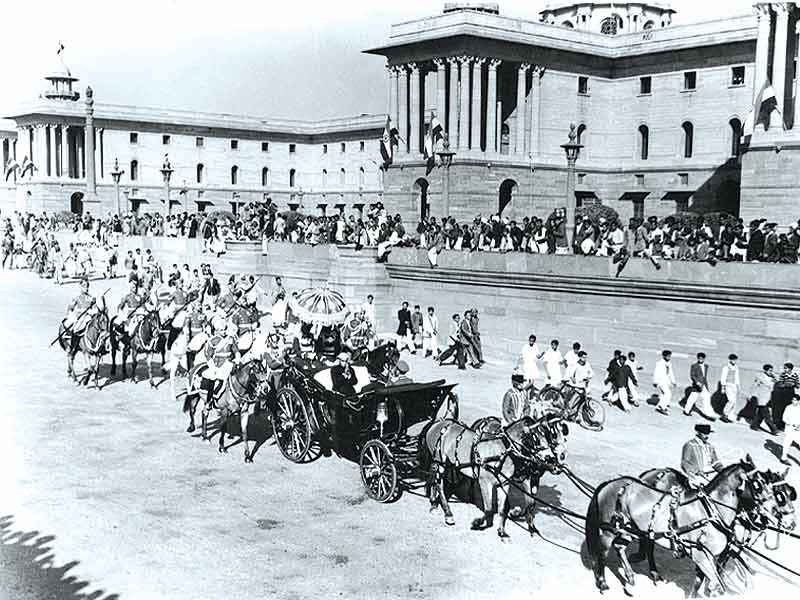 Beating Retreat
Luckily for us Republic Day is a three-day celebration with the Beating Retreat on January 29th ending the celebration. This event takes place in Vijay Chowk (Victory Square) and commemorates the traditional act of retreating at sunset after a day of battle. The ceremony includes live performances from the bands of three sectors of the armed forces. The whole event concludes with a performance of the song 'Abide by Me', performed collectively by all three bands. At 6pm, the evening bugles sound and this signifies the end of the very moving, emotional Republic Day celebrations.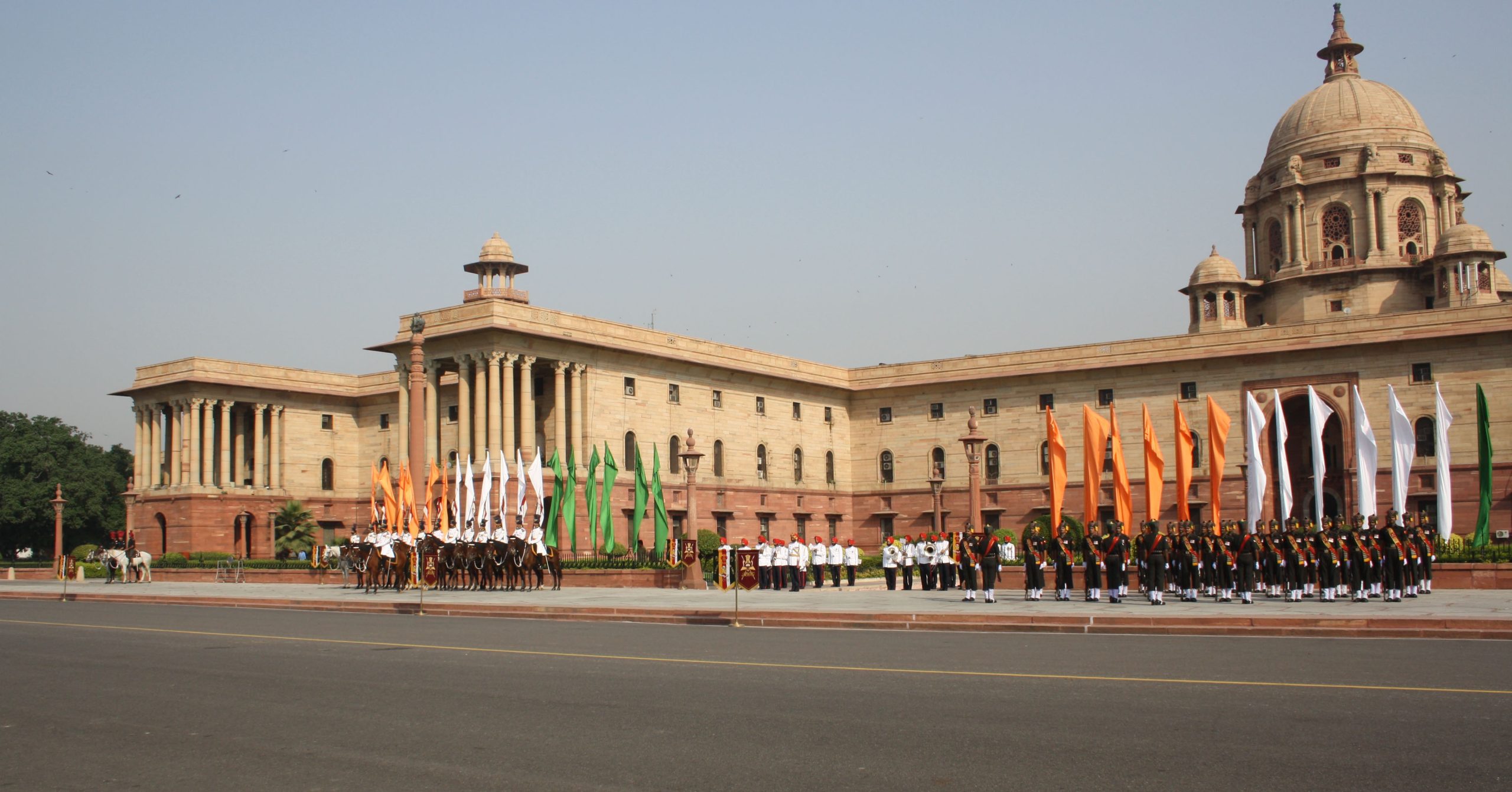 Interesting Facts About Republic Day
Did you know there are actually two original copies of the Constitution, one is written in Hindi and the other in English and they are kept in the Parliament of India
The Indian Constitution is the longest in the world and has 448 articles!
The song 'Abide by Me' is actually a Christian song and believed to be the favourite of Gandhi
After this year, France will have provided the Chief Guest 5 times, closely followed by Bhutan who have attended 4 times
In 2015 US President Barack Obama was the first US head of state to attend the Republic Day Ceremony as Chief Guest
This year will be the 67th Republic Day in India, so we thought we'd take a look at other things that are turning 67 this year and other events that occurred in 1950, from around the world.
Director Deepa Mehta is turning 67, she was born in Amritsar on January 1st
Samadhi, Babul and Bari Behen were the top grossing Hindi films in 1950
The Maracanã Stadium in Rio de Janeiro will turn 67, as it was opened on June 16th 1950, in order to host the FIFA World Cup – this is the same year that India withdrew from the competition!
Hollywood actor Bill Murray, US TV Show host Jay Leno and musical superstar Stevie Wonder will all be turning 67 this year
If you're planning on visiting New Delhi for this momentous ceremony, why not take the Monday off and make a long weekend out of it? Take a look at our New Delhi Tourism Guide to find out about more of the amazing attractions in New Delhi.
If you're way ahead of us and have thought about doing this already, check out the links below for great hotels and in New Delhi to spend your weekend getaway.
Happy Republic Day!
[button style='blue' url='https://www.expedia.co.in/New-Delhi-Hotels.d177865.Travel-Guide-Hotels' icon='entypo-suitcase' fullwidth='true'] Hotels in New Delhi [/button]