By Expedia Team, on April 18, 2018
7 of the Best Places in India Off the Beaten Track
I find India to be a country full of mystery and charm. As an intrepid traveler, every time I think that I have been to most of the far removed places and done everything possible there, one unique destination after another crops up to rekindle my wandering desires. Having resided in New Delhi all my life, I have a great advantage of easy access to many of the best places in India, all within a matter of hours. However, I soon decided to avoid these areas as they are swarmed by tourists most of the time.
Remote places, despite the less developed infrastructure, possess the peace, beauty, and tranquility that big crowded cities are lacking. During my recent travel to less known places in India, I came upon some breathtakingly beautiful and enchanting spots to relax and unwind. Two of them are in Uttrakhand, two in Meghalaya and one each in the state of Kashmir, Andra Pradesh & Gujarat. For travellers who enjoy an adventure off the beaten track like myself, here are my picks of the best places in India.
Best Places in India Off the Beaten Track

 Chopta to Tungnath trek
Chopta is one of the most scenic hill stations I have been privileged to set foot on. To tell you the truth, I had only heard a brief information about it from others, but I decided to surprise myself by the beauty. What I saw, in the end, was worth the long 450km back-breaking journey from Delhi. This tiny settlement nestled in the Kedarnath Wild Life Sanctuary is an area of lush forests and evergreen meadows dubbed as the "mini Switzerland of India".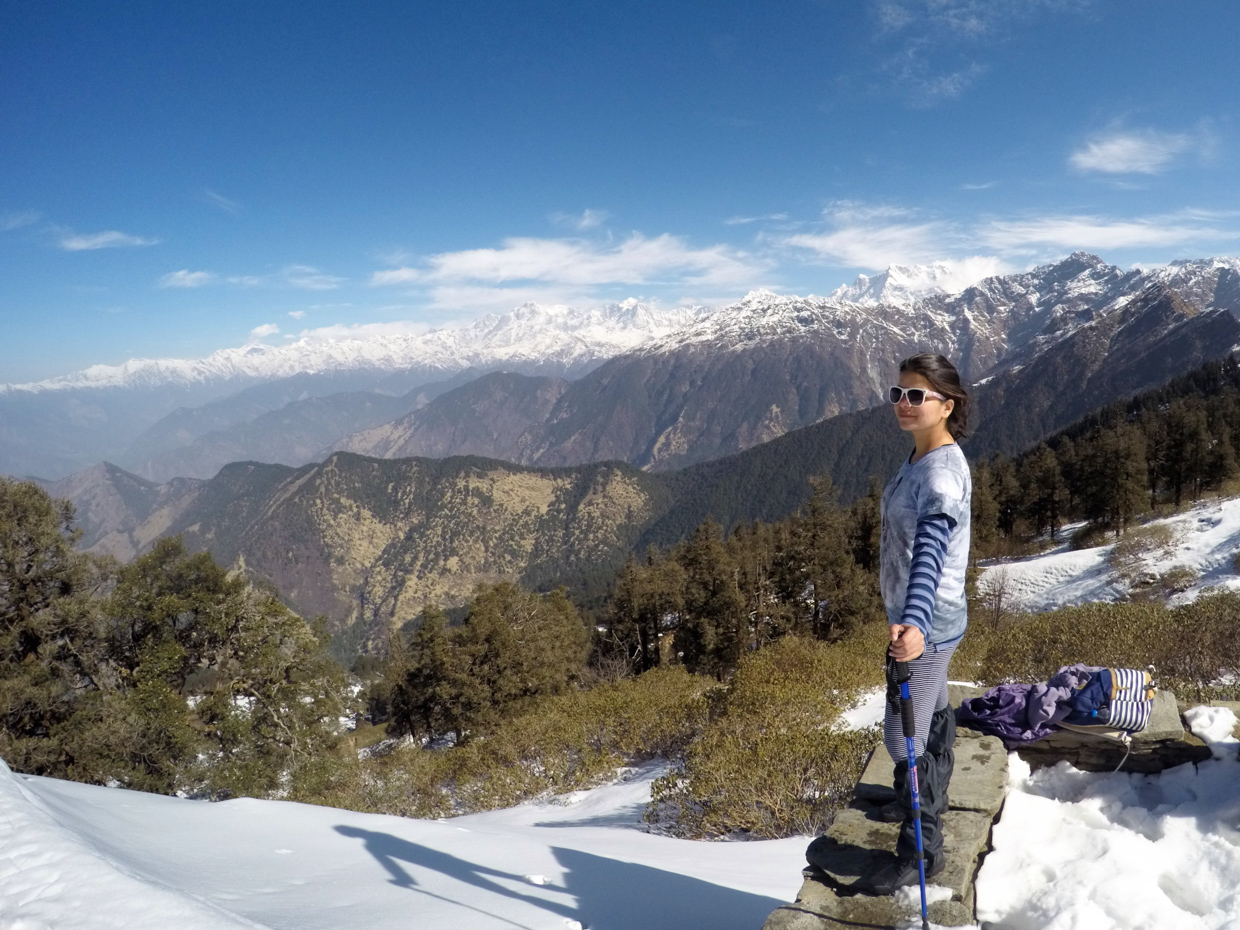 Chopta is still untouched from the vagaries of commercial tourism. The place is a paradise for birdwatchers and the habitat of the stunning Himalayan Monal, of which I was lucky to have many sightings. Situated at an altitude of 2700m, the place offers majestic views of the snow-clad Himalayas.
Chopta also serves as the starting point for the famous Tungnath trek. The major attraction there is the world's highest Shiva temple and the excellent 360-degree views of the surrounding Himalayas seen from there. I found this to be an easy and enjoyable trek, absolutely perfect for beginners.
My gang of adventure buddies and I had a great time trekking up to Tungnath and Chandrashila. There was snow as far the eyes could see, and even though it was challenging, the 4-hour trek was a once-in-a-lifetime experience! I was also lucky enough to spot an exotic pair of the elusive Himalayan Monal, the state bird of Uttarakhand.
Chalkot
I found the lovely new nature camp at Chalkot a haven of luxury and comfort. It is the base for the treks to Tungnath and Chandrasila, making it just an ideal place to rest and rejuvenate after a hard day on the mountains. You will find the campsite in a secluded meadow, and the forests around were a birders delight.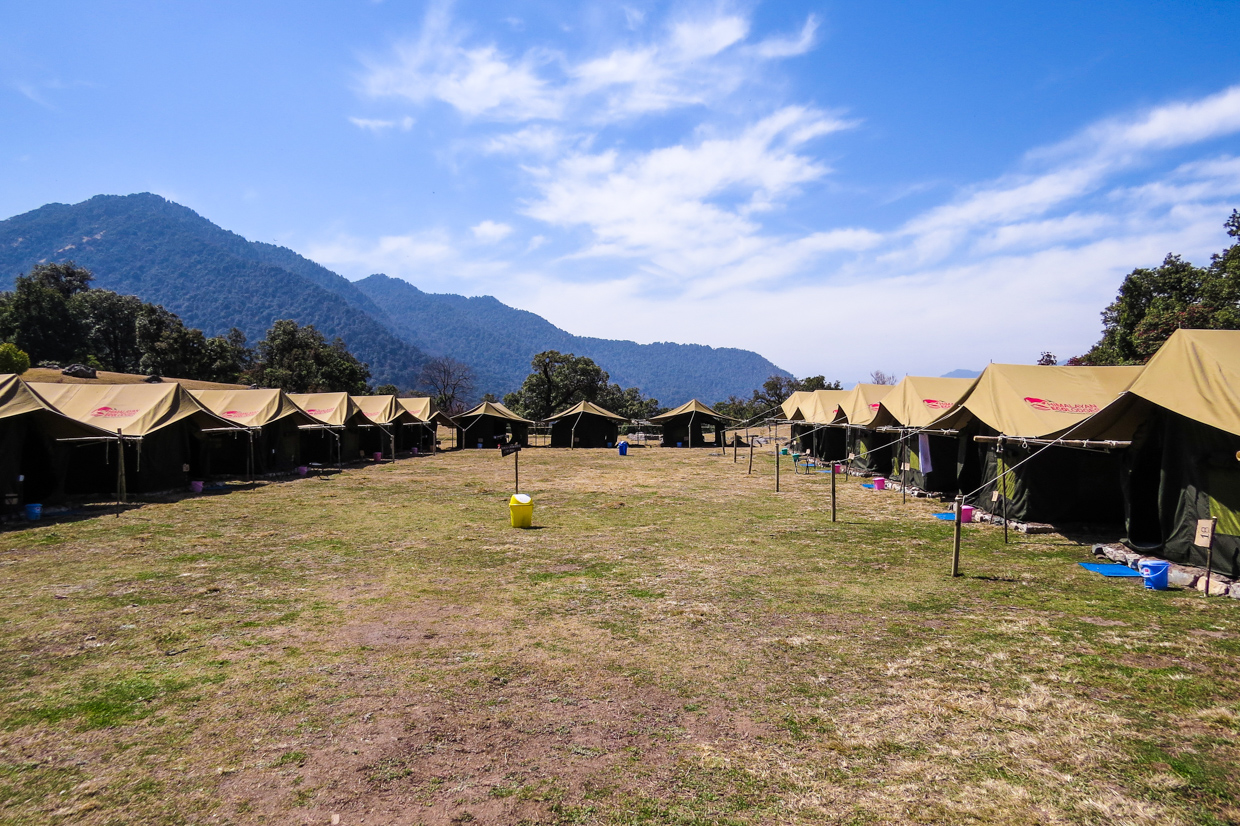 As a die-hard bird lover, I spent most mornings snapping photos of the diverse wildlife. Needless to say, I never came back disappointed! There is also a local legend saying that a resident leopard will make a visit to the in-house temple every night. Of course, we could not get more excited when we heard it although, in the end, we did not manage to spot it.
Mawphlang
The remarkable story of Mawphlang village, situated near Shillong in the East Khasi hills of Meghalaya, drew me to this place during my visit to the North East last year. They house some of the most famous and sacred forest groves, with a wide variety of flora.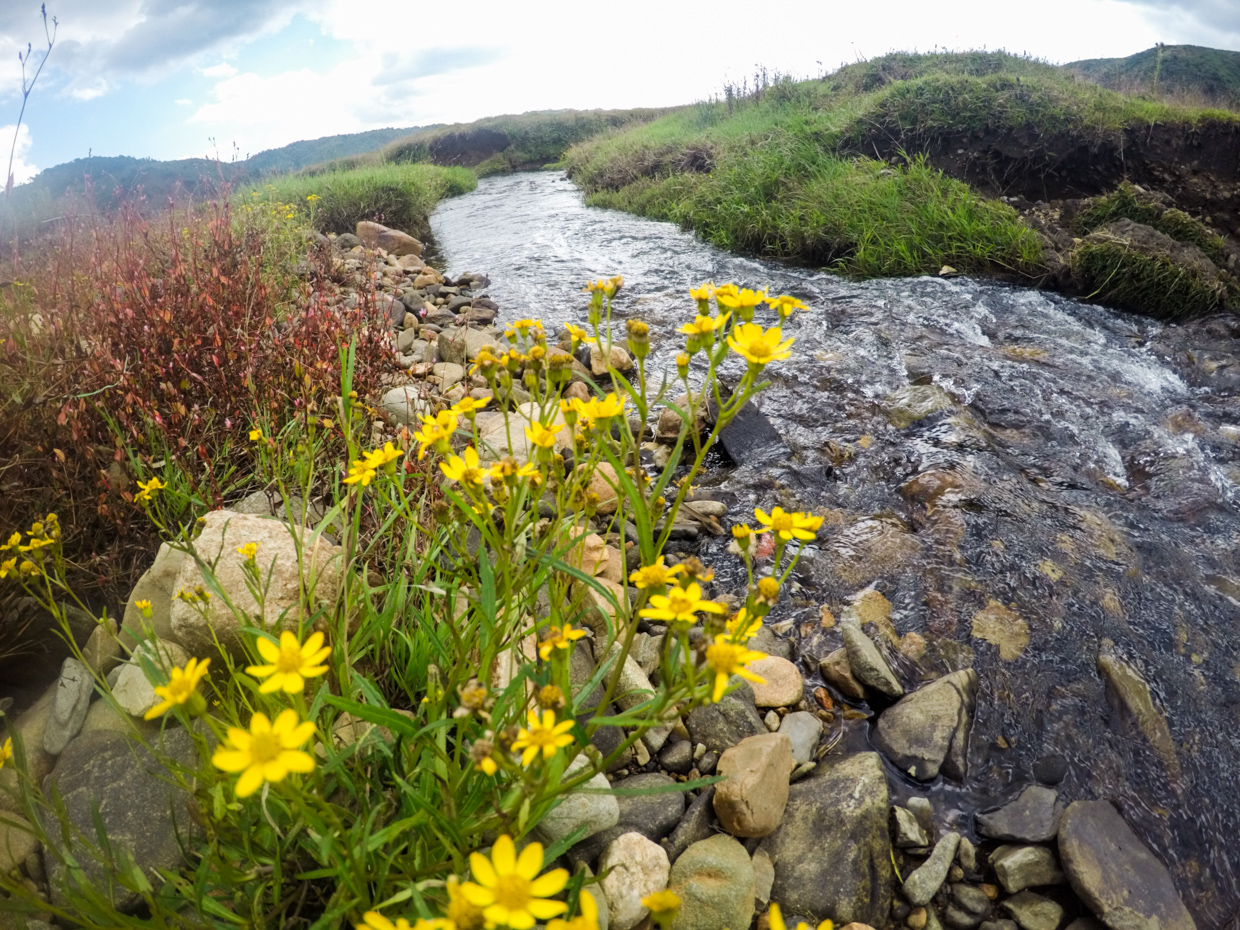 Mawphlang village is rather steeped in spiritual belief. One of the beliefs is that not a single branch should be broken or nothing should be taken away, lest a curse may befall that person. In the earlier days, their sacrificial offering to the deities might not always be successful as well.
Seeing a leopard upon sacrificing a bull signified successful sacrifice; otherwise, the sacrifice was a failure. Their interesting convictions might be too superstitious for many, but they are still part of the rich culture of Mawphlang village that I love.
Nongriat
I've always wanted to see the Living Root Bridge of Nongriat Village.
The trek to the site itself was not for the faint-hearted. The 7000-step climb to reach this village in the East Khasi hills of Meghalaya state makes it inaccessible to most people, and hence, it remains as an obscure destination. For me, of course, this added to the charm of the place.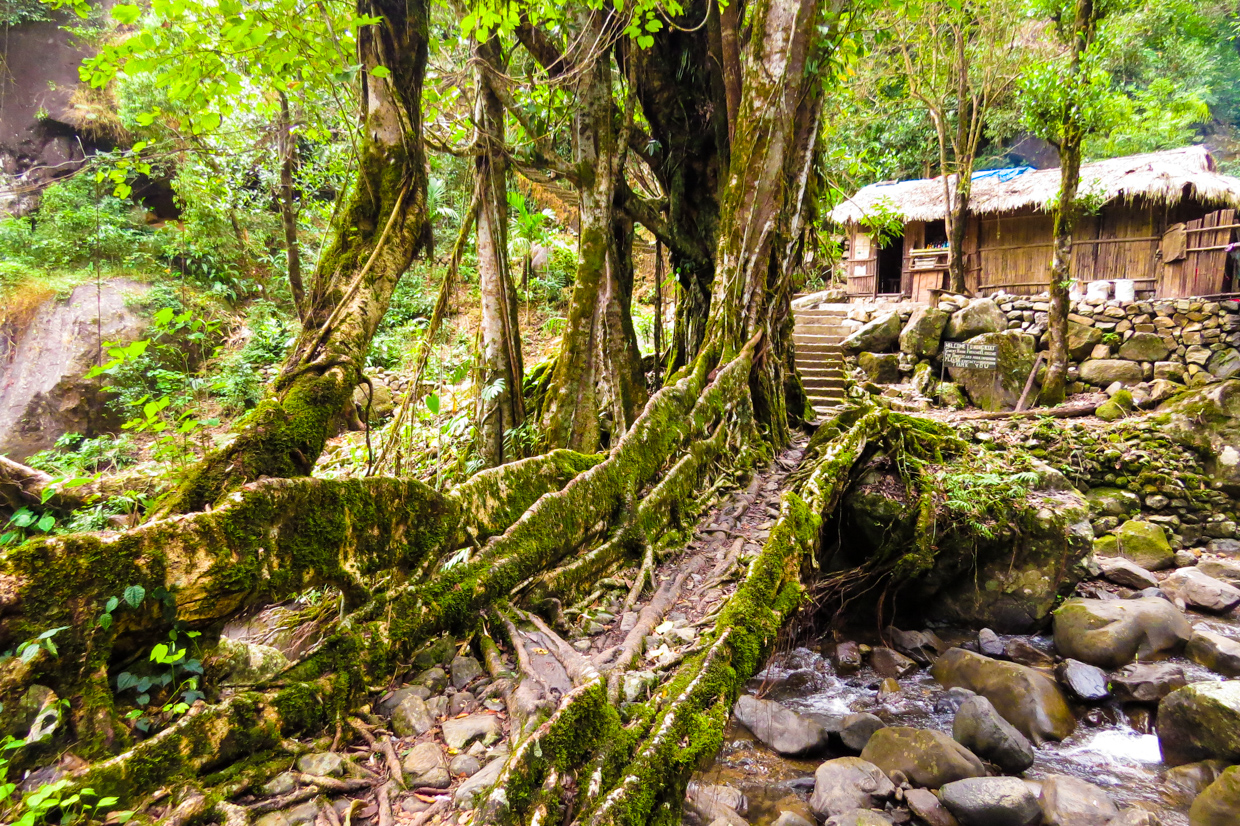 Having to cross two suspension steel wire bridges was a challenge as they were constantly swaying and vibrating. This place felt so magical, and was full of natural beauty, peace and harmony.
Gurez Valley
Located about 150km from Srinagar and 8000 feet above the sea level, the capital of Kashmir, Gurez Valley, is an epitome of beauty. Typically, Kashmir is more renowned for the Dal Lake and the Mughal Gardens, but Gurez has so much more to offer.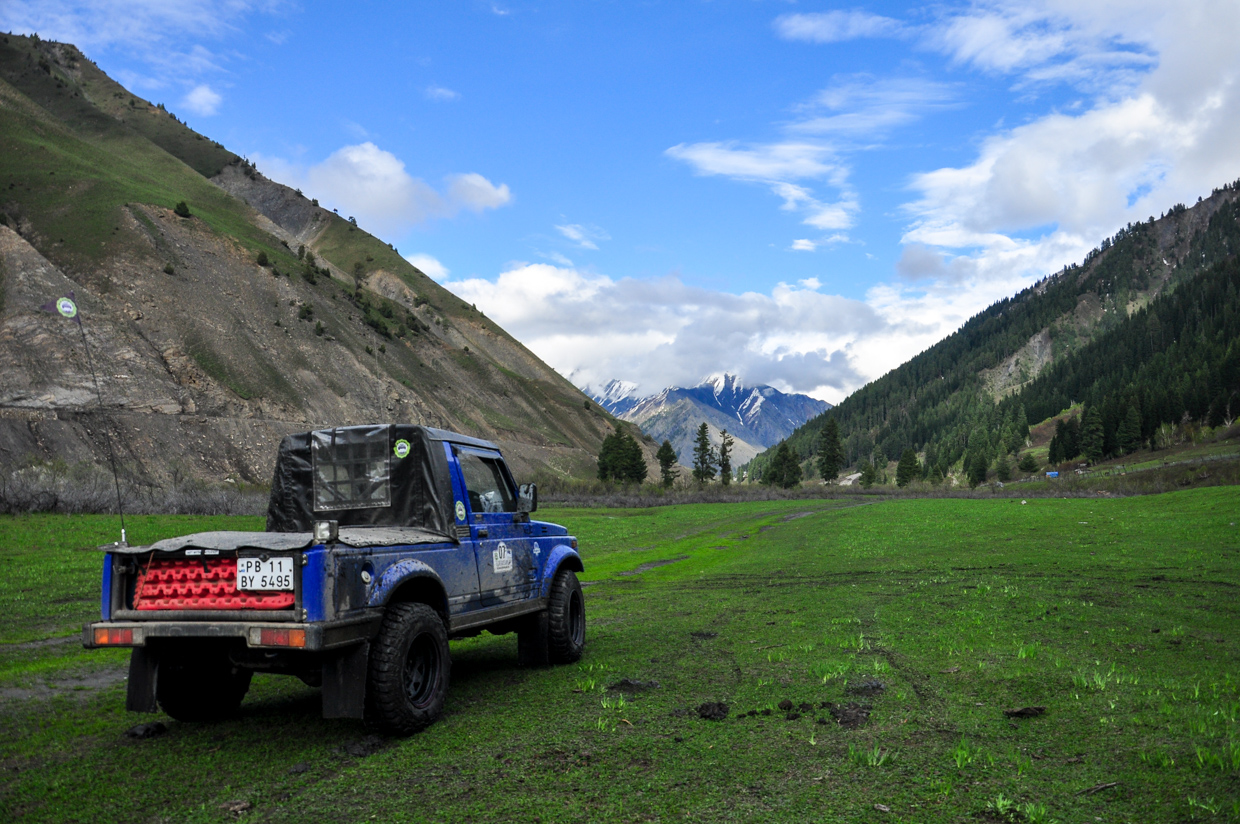 Photo Credit: @Omarbazaz
There is the scenic Razdan pass that connects Gurez to the nearest town Bandipira. The route offers spectacular views of the surrounding gorges and mountains. The unexplored amalgamation of rivers, streams, and mountains makes Gurez Valley a fascinating place, and I constantly look forward to paying this place a visit as soon as possible.
Araku Valley
Situated around 120 km from the populous city of
Vishakapatnam
— colloquially known as Vizag — is the small and tranquil hill station known as Araku Valley in Andra Pradesh. With its mesmerising beauty, this little place is a slice of paradise on the Eastern Ghats of India. It is a hidden gem, and very few tourists are aware of its pristine beauty. Several waterfalls and streams flow concurrently with the railway tracks as well as the driveable roads.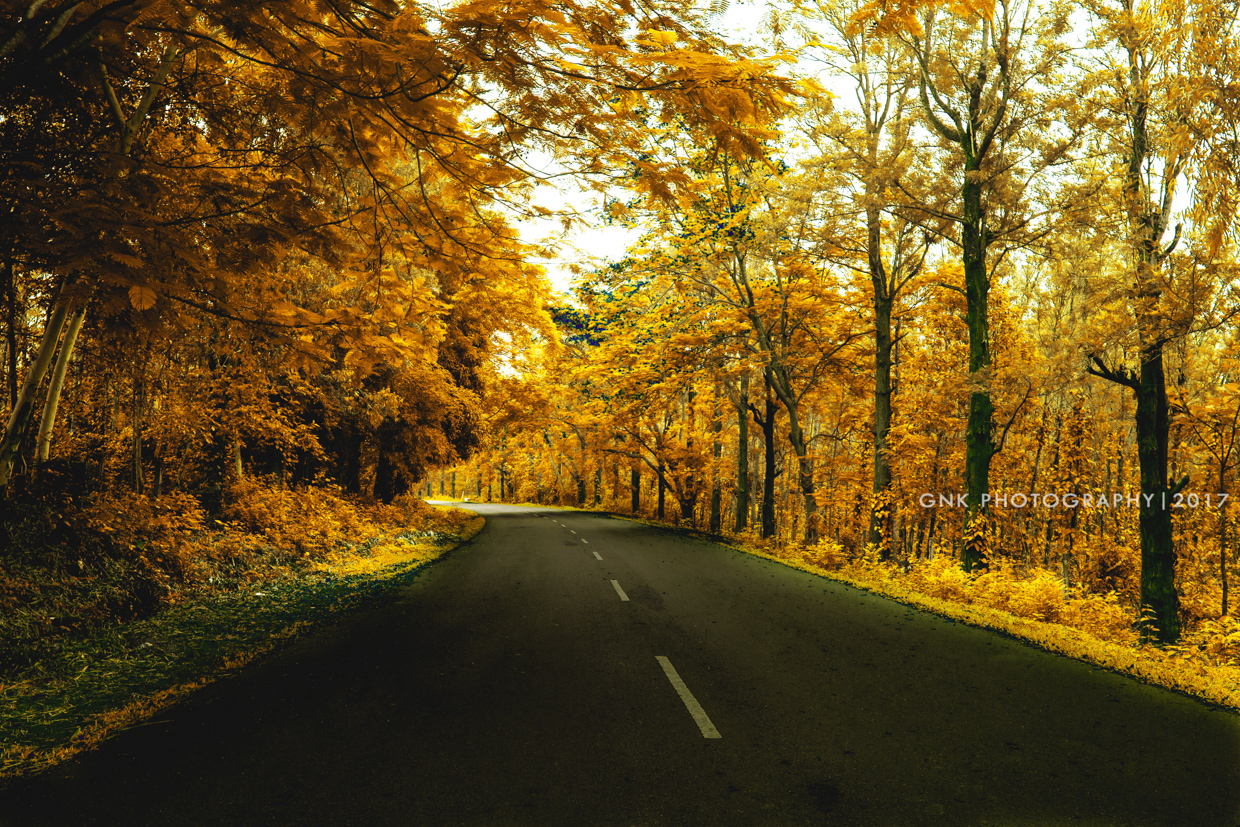 Photo Credit: @the_chameleon_n
The fantastic weather makes it an ideal spot for coffee plantations, which can be found extensively in the region. The hillocks landscape offers one of the most beautiful and fragrant hiking trails in India. Another highlight of the place is the coffee house near the main bus stand. It is not only a cafe serving coffee and snacks, but also a museum explaining the history of the coffee plantation from all over the world including Africa, Europe, Americas and of course India.
You might find it hustling and bustling mostly over weekends and long holidays, so it's best to visit during weekdays when it's less crowded.
Rann of Kutch
Rann of Kutch is a unique place in the westernmost state of Gujarat, India. With various sites to see and explore, it can be an exhilarating experience, something that many have never seen before! The isolated land of white salt of Rann is barren, rocky and arid (with almost no vegetation in sight) — the epitome of nature at its harshest, with thorn scrubs, lakes and marshes adding to the rich biodiversity.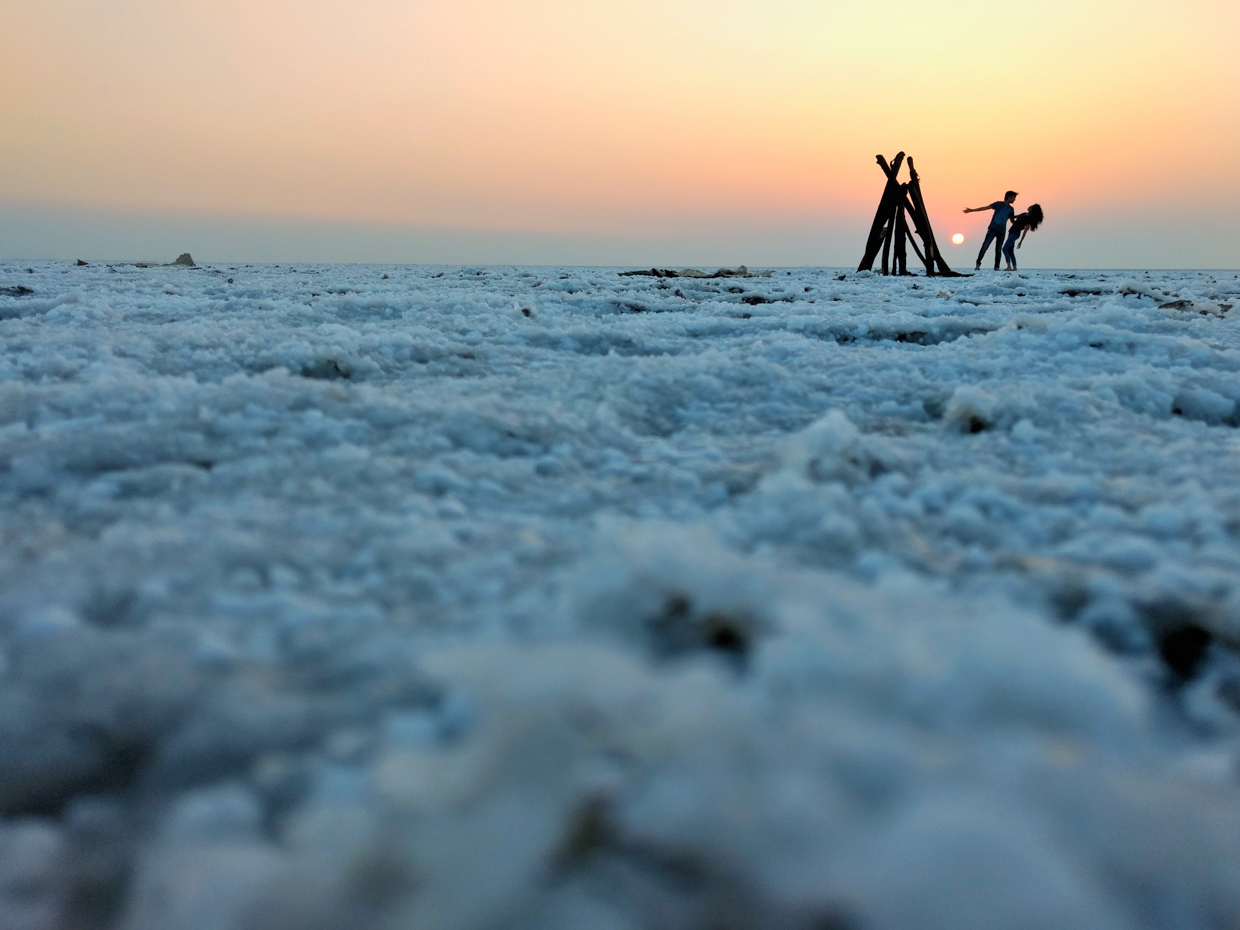 Photo Credit: @go2amitech
It is here that one can find the India's last population of Khur — Asiatic Wild Ass. Rann is now a conservation area, and that's how it earns its title as the "Indian Wild Ass Sanctuary." Water birds like cranes, ducks, pelicans, flamingos and land birds like sand grouse, franklins, and the Indian bustards are also aplenty here. You will never get bored of the sights! Apart from its natural beauty and conservation efforts, the annual Rann of Kutch Festival is a major tourist hotspot where people from all parts of the world meet up and enjoy the festivities.
From natural wonders to manmade masterpieces, the seven offbeat spots here may just seem like a tiny pebble to the vast size of India. Don't let this dissuade you and curb your wanderlust urge. Head out to see these most breathtaking offbeat places, and you will come back a richer and better person after the experience.
If you are looking for hidden gems in India that are still pristine and untouched by tourists, you need to visit these places to enrich your experience in this diverse nation.
---
Ready to explore off the beaten track? Visit
Expedia.co.in
to book your flights, hotels and car rentals to design the trip exactly how you like.