By Expedia Team, on August 27, 2018
Exploring The Ancient and Modern of UAE: 6 Things to Do in Dubai
Dubai – the name itself brings images of skyscrapers and a bustling city in our minds. Located on the northern coast of United Arab Emirates, by the Arabian Gulf, this city has transformed tremendously in the past few decades to become one of the most developed cities in the world. The rapid transition has made it a hot tourist destination, and it has also transformed this city into a metropolis with vibrant tourist attractions and exciting food scene.
1. Burj Khalifa: Touch The Sky And Walk In the Clouds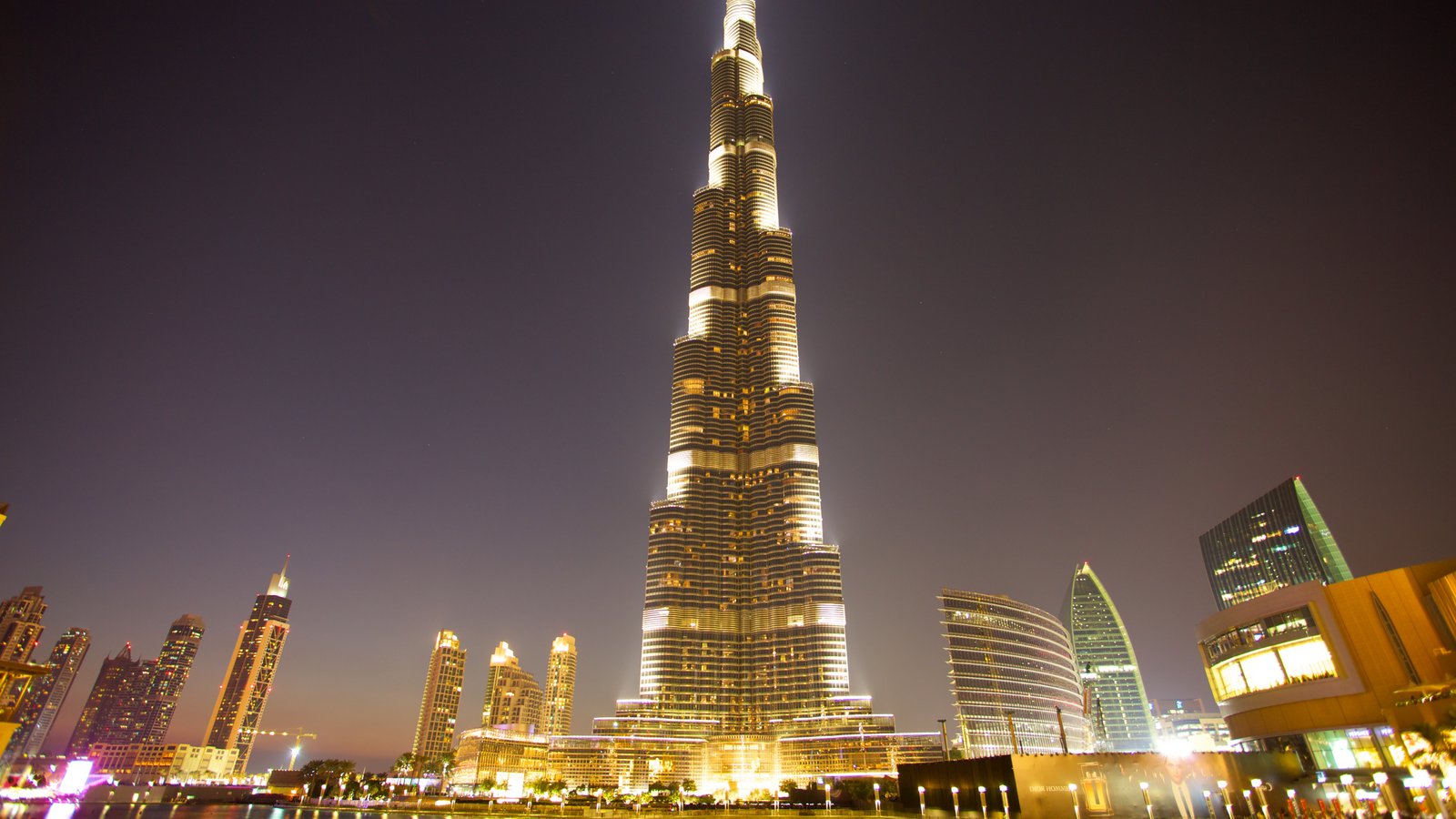 Do you still remember the famous scene from Mission Impossible where Tom Cruise climbs up the glass panels of Burj Khalifa? Rightly called 'The Centre of Now', this ultra-modern area in Dubai is home to some of the city's biggest attractions. You can visit Burj Khalifa and go to the viewing galleries on the 124th, 125th, and 148th floor to get a bird's eye view of the city. Consider coming here during sunset to get a scenic sunset view of the city skyline.
If you are done exploring Burj Khalifa, move on to the next popular tourist destination — The Dubai Mall. Besides the luxurious shops and fancy dining options, Dubai Mall is known for its huge fish tank, located right smack in the middle of the building. You can even register yourself to dive into the tank and swim among sharks! If you are looking for a way to wind down after a long tiring day, head to the fountain outside the mall to enjoy a spectacular light show!
[tabs]
[tab title="Visitor Info" icon="entypo-book"]
Address: Downtown Dubai
Operating Hours: Daily, 24 hours
How to get there: Catch a metro train from Dubai Airport to Burj Khalifa. You can also reach via road.
[/tab]
[/tabs]
2. Gold Souk: Gold, Gold Everywhere!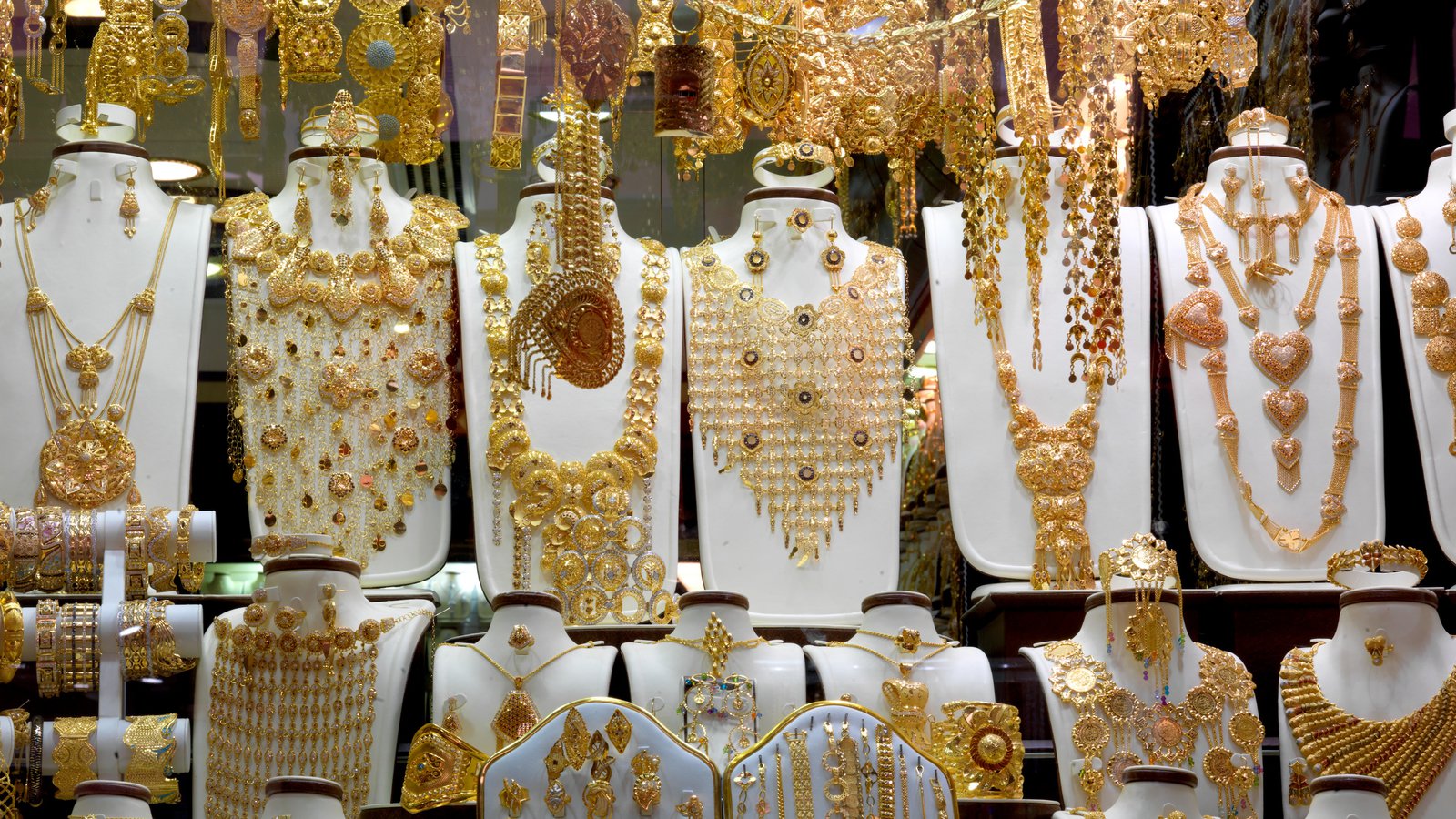 While most markets around the world sell groceries or clothes, Dubai has something slightly different. Gold Souk, as known as 'Gold Market', is a traditional gold market, with more than 300 gold and jewellery shops lined up on ONE street! Everywhere you go, your eyes will see gold, silver, diamonds and precious stones. Each shop on this street has been here for a long time and you can find many quirky gold ornaments and objects outside the doors of the shops too! Such is their trust in visitors that they know that nobody will steal from them. Do not miss out on the gigantic gold necklaces here — you'll definitely not see such necklaces anywhere else.
[tabs]
[tab title="Visitor Info" icon="entypo-book"]
Address: Deira, Dubai
Operating Hours: Daily, 9:30 AM – 9:30 PM
How to get there: You can reach Gold Souk via bus or cab.
[/tab][/tabs]
3. Burj Al Arab: The Most Iconic Hotel In Dubai
Burj Al Arab is known as one of the finest hotels in the world. Situated on a reclaimed island just off the coast of Dubai, this hotel's iconic shape resembles the sail of a ship. For privacy and security reason, you can only enter the luxurious hotel if you are staying there or are visiting one of the restaurants. If that is not within your budget, you can still enjoy the beauty of this building from its gate and Jumeirah Beach. Don't miss the scenic sunset view of Burj Al Arab from the beach!
[tabs]
[tab title="Visitor Info" icon="entypo-book"]
Address: Jumeirah Street, Dubai
Operating Hours: Daily, 24 hours
How to get there: You can reach Burj Al Arab via bus or cab. If you have a reservation, they even arrange a helicopter from the airport for you!
[/tab][/tabs]
4. Palm Jumeirah: A Man-Made Miracle Island Shaped Like A Palm Tree!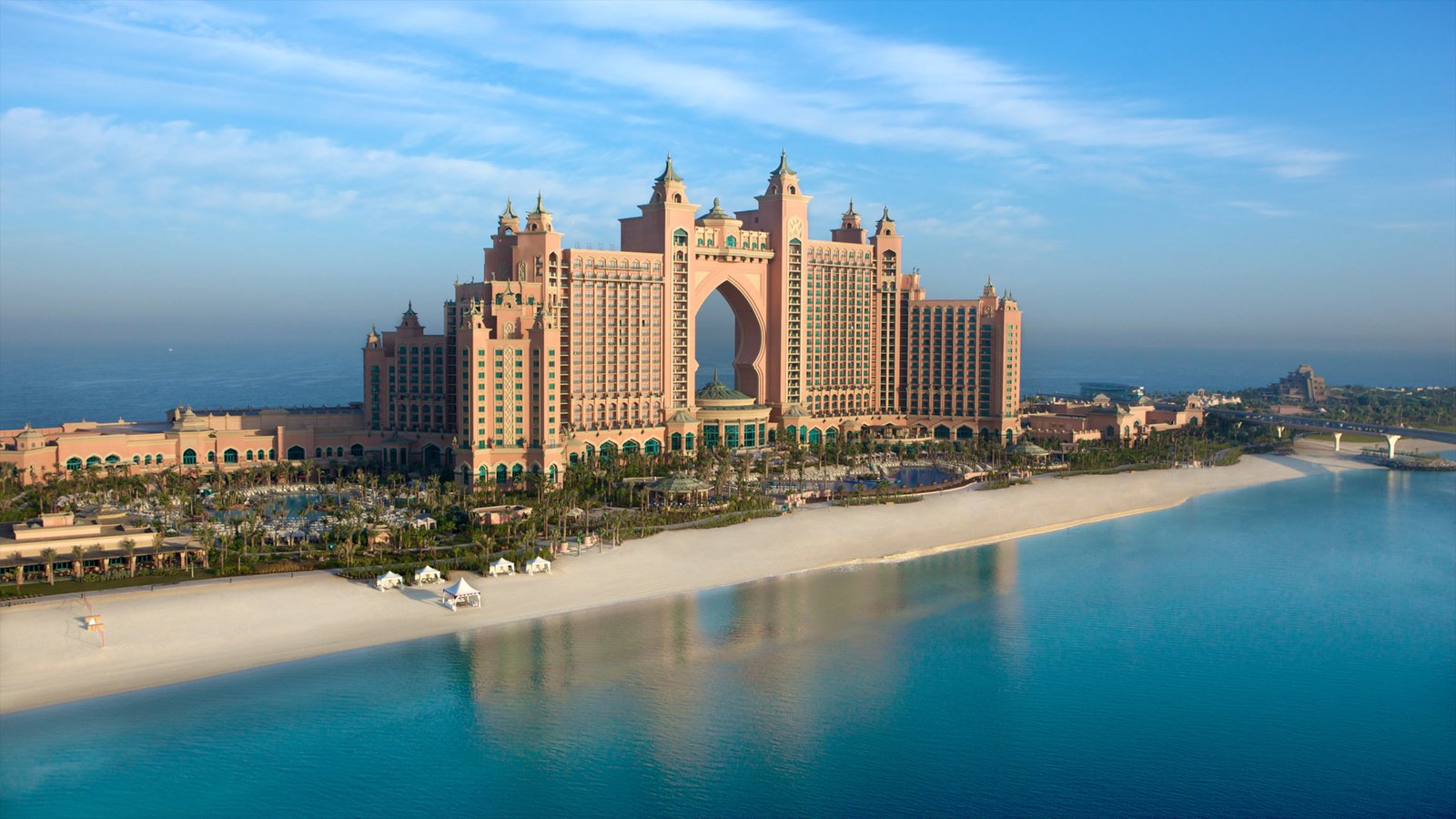 Palm Jumeirah is a reclaimed land, shaped like a palm tree in the Arabian Gulf. You can go to the island via a bridge, but the best way to enjoy the beautiful bird's-eye view of the island is by taking the Palm Jumeirah Monorail. Each of the luxurious villas sprawling across the island has a private beach at its doorstep! At the edge of the island, you can find the grand Palm Atlantis Hotel along with Aquaventure Water Park that offers thrilling water rides. You could also take a leisurely stroll on the Boardwalk at Palm Jumeirah while enjoying some local delicacies from the food trucks along the road.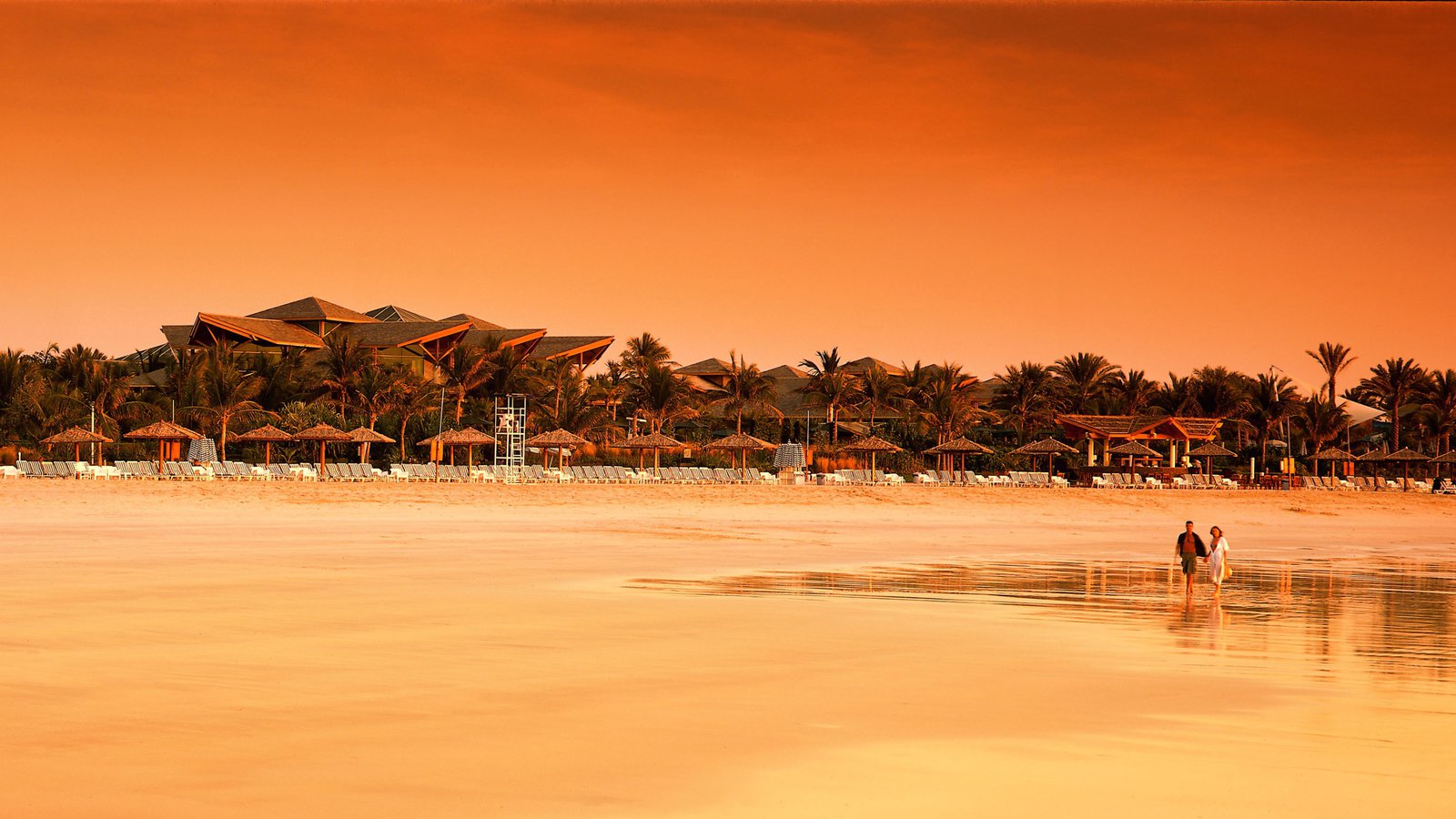 [tabs]
[tab title="Visitor Info" icon="entypo-book"]
Address: Palm Jumeirah, Dubai
Operating Hours: Daily, 24 hours
How to get there: You can reach Palm Jumeirah via road in a cab or can take a monorail from the mainland onto the island.
[/tab][/tabs]
5. Dubai Marina: The Manhattan Of Dubai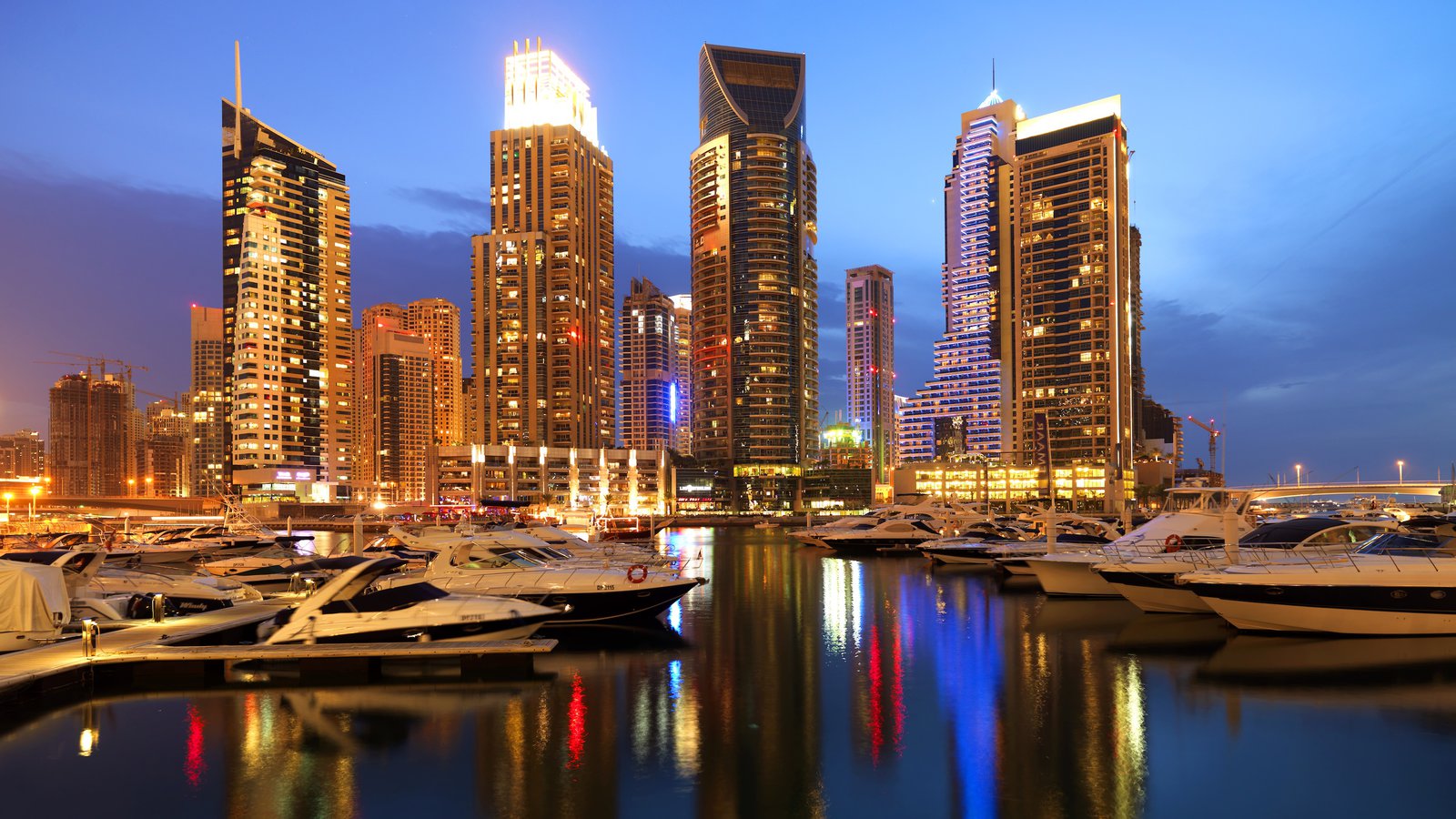 One of the swankiest neighbourhoods in the city, this area some of the tallest buildings in the city and nearly every building here has more than 80 floors! An artificial canal has been built right through the city and you can travel in water taxis from one station to the other while marvelling at the beautifully lit buildings during the nights! Throughout the marina, you can spot some of the most expensive yachts lined up by the piers. Walk along the promenade and stop by any cafes to sip a cuppa coffee while enjoying the relaxed atmosphere. If you wish to do some shopping, do visit the Dubai Marina Mall and get lost in the world of shopping there!
[tabs]
[tab title="Visitor Info" icon="entypo-book"]
Address: Dubai Marina, Dubai
Operating Hours: 24- Hours
How to get there: You can reach here by catching a metro and getting down DAMAC Properties Station and walk to Dubai Marina.
[/tab][/tabs]
6. Dubai Museum: The History and Treasure of Dubai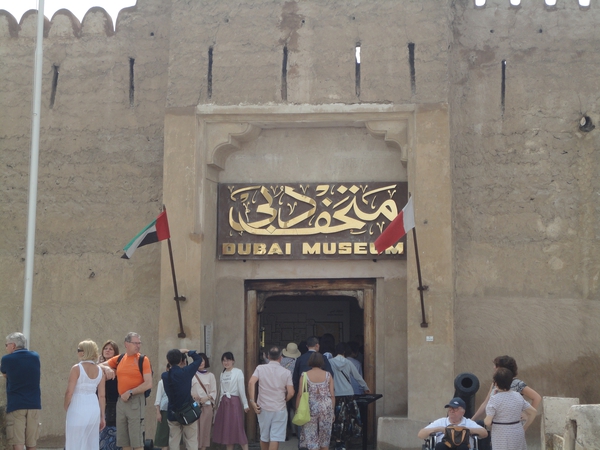 Dubai Museum is located in the historic Al Fahidi Fort, built in 1787. Hailed as the oldest building in Dubai, the museum takes you on a journey into its rich past through collectables and monuments of Dubai across time. There are also hundreds of African and Asian antiques and artifacts that were traded with Dubai's. With thousands of tourists flocking this museum daily, you should start your trip here early to avoid the crowd. The museum is located right in the middle of the popular residential area of Bur Dubai.
[tabs]
[tab title="Visitor Info" icon="entypo-book"]
Address: Al Fahidi St، Opp. Grand Mosque – Dubai – United Arab Emirates
Operating Hours: Saturday – Thursday, 8:30 AM – 8:30 PM | Friday – 2:30 PM – 8:30 PM
How to get there: You can reach the location through the Al Ghubaiba or Al Fahidi metro stations or by road
[/tab][/tabs]
Food in Dubai
Along with the numerous restaurants, Dubai has a vibrant nightlife with lots of amazing clubs and pubs scattered all across town, so do make it a point to check them out if you're a party animal! If you're looking to try out local dishes do check out the must-try dishes in Dubai below.
1. Shawarma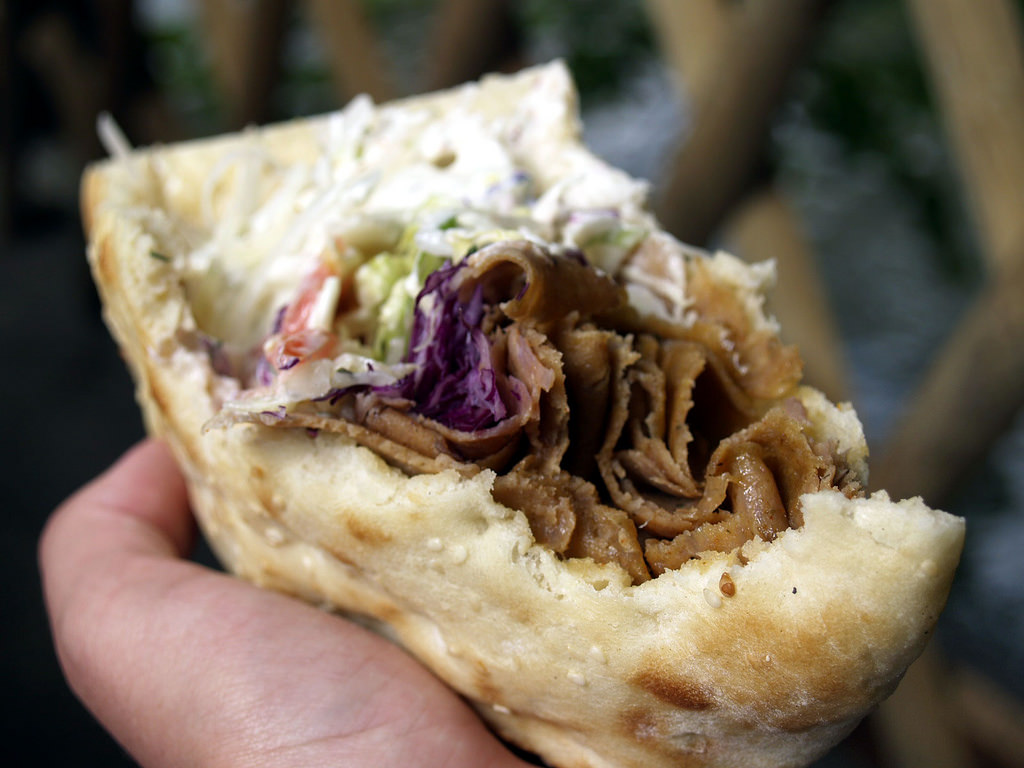 Shawarma – CC by 2.0/cyclonebill
A favourite of meat lovers worldwide, this dish needs no introduction. Tender grilled meat is cooked throughout the day and is stuffed in a freshly baked pita with loads of veggies and labneh. You might have tried this dish elsewhere, but if you wish to have the authentic taste of shawarma, try it out in Dubai!
2. Falafel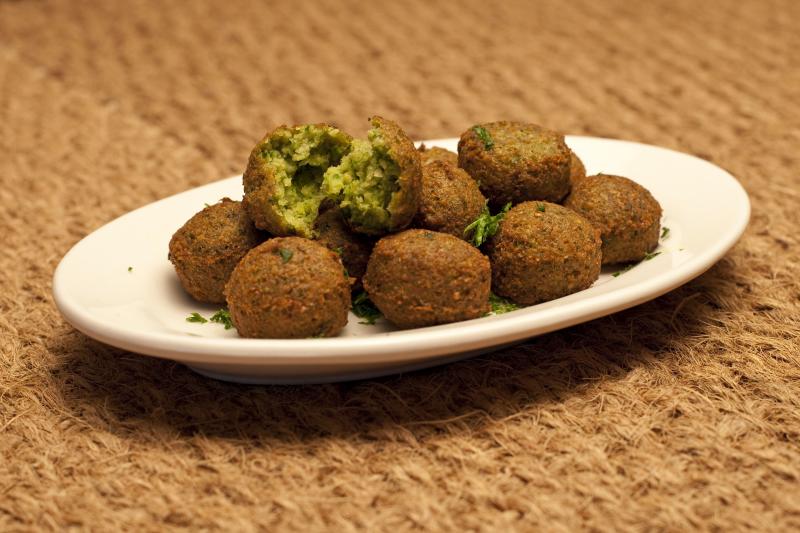 Falafel – CC by 2.0 / yummyporky
Falafels are deep-fried patties made from chickpeas and fava beans. They are crunchy on the outside but soft on the inside and can be eaten with tahini dip or as a falafel sandwich. Falafels are stuffed in a freshly baked pita with veggies and labneh and you can find a falafel shop at the corner of every street in the city; a must-try! Do try out their 'Maghaali' too.
3. Mutabbel, and Hummus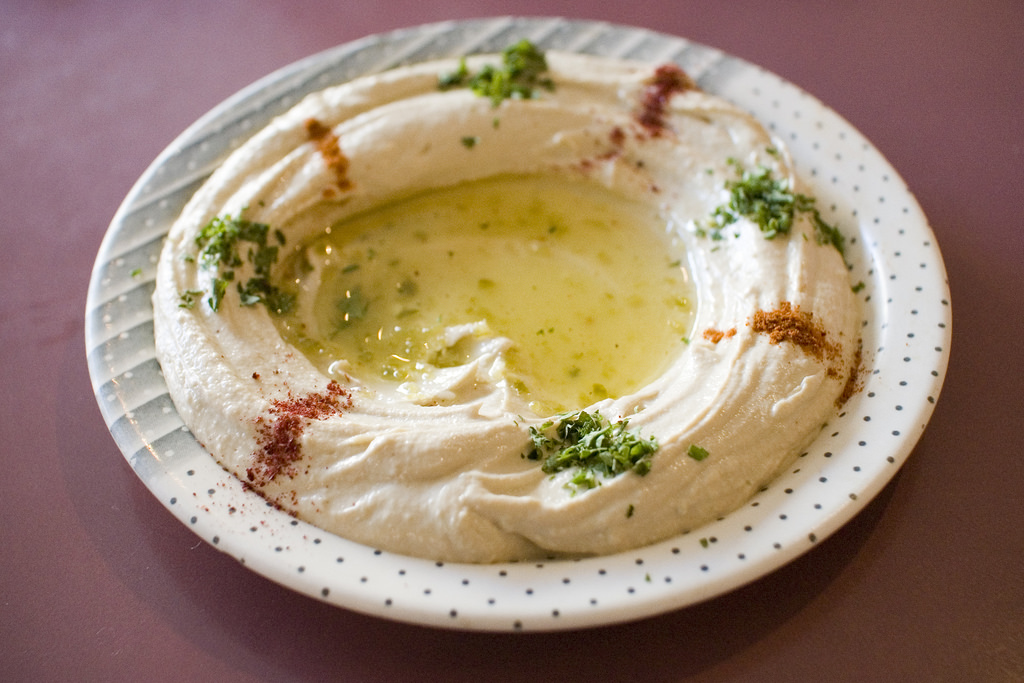 Hummus – CC by 2.0 / Paul Goyette
Mutabbel is made from aubergine while hummus is made from chickpeas. Both of these dishes are used as dips with freshly baked pita bread and make up an entire meal. One serving of pita and mutabbel/hummus is enough to fill your tummy till the next meal. Do try out 'Foul Medammes' too.
Dubai is filled with loads of attractions and things to do. Your visit there is never complete without taking a ride in a dhow or an abra (the boat used to cross Dubai Creek). If you love adventure sports, go and experience the desert in a 4×4 or a dune buggy and ride over the dunes and let your adrenaline levels go berserk! If you wish to see a different side of the country, travel there over the winter period (November – February) to explore the country during the Dubai Shopping Festival!