By Expedia Team, on October 24, 2016
Trekking in India
Across India, magnificent landscapes offer hiking experiences suitable for for the new adventurer right up to the seasoned trekking explorer. The country is not only home to the world's most famous mountain range, the Himalayas, but trekking trails through tropical rainforests, hills and valleys. Trekking in India is a great way to experience the natural beauty of the country, with trails to rival Switzerland and Austria.
There are four main areas to go trekking in India. Three of these are located in the north mingled in and around the Himalayas: Jammu and Kashmir, Uttarakhand and Himachal Pradesh. Further south, where palm trees line the white sandy beaches, is the tropical region of Kerala.
To be sure no one misses out on India's world-class trails, we've rounded up a list of ten top hikes in India to help you get started deciding on which enthralling opportunity. Each one takes into account different difficulty level, altitude, season, duration and offers something unique each time.
Trekking in India: Top 10 Hiking Trails
UTTARAKHAND | HIMACHAL PRADESH | JAMMU AND KASHMIR |KERALA


Trekking in India: Uttarakhand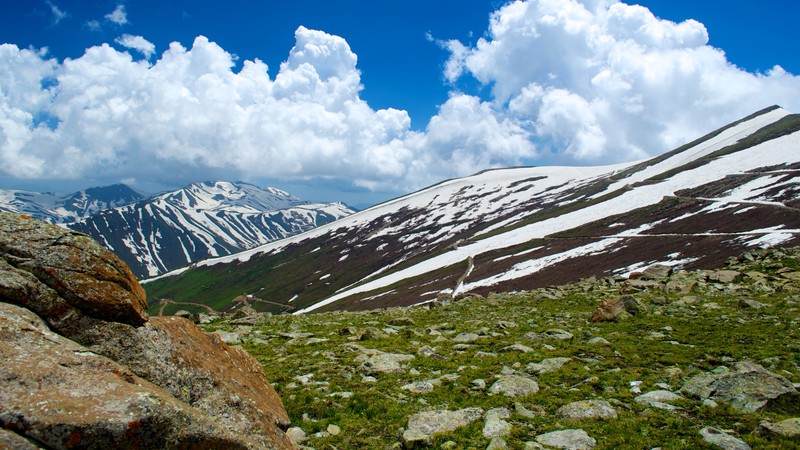 Valley of Flowers
The Valley of Flowers is a National Park in Uttarakhand. Rumour has it, the plethora of sweet scented flowers that blanket the vast meadows of this valley has the ability to send visitors into a deep-dream filled sleep. If you manage to stay awake, this trek through the Valley of Flowers will take you through steamy valleys, up rocky terrains and even give you the opportunity to take a dip in the Hemkund Sahib and warm yourself up with hot tea at the Gurdwara.
Altitude: 12,000ft
Duration: 4-6 days
Difficulty: Easy
Season: July to mid-September
Kedarkantha Summit
This trek is not yet so well-known amongst the fast-growing hiking community, so is an ideal destination for the experienced trekker looking for something different. With every step you take you'll hear the snow crunching beneath your boots, and you'll be lucky enough to be staying in some of the prettiest, scenic campsites in the region.
Altitude: 6-000ft to 12,000ft
Duration: 6 days
Difficulty: Medium
Season: December to April
Roopkund 
The main attraction of Roopkund, besides its spotless snowy peaks, is its famous Mystery Lake. The story goes that in 1942 the British forest guard discovered hundreds of frozen skeletons lying at the bottom of this glacial pool of wonder like a bony rug. But don't let the ghost story deter you, the Roopkund trek grants you a serene but exciting escape from the hustle and bustle of daily life and provides sights that extend beyond its mysterious lake.
Altitude: 12,000ft
Duration: 7-9 days
Difficulty: Hard
Season: May to October

Trekking in India: Himachal Pradesh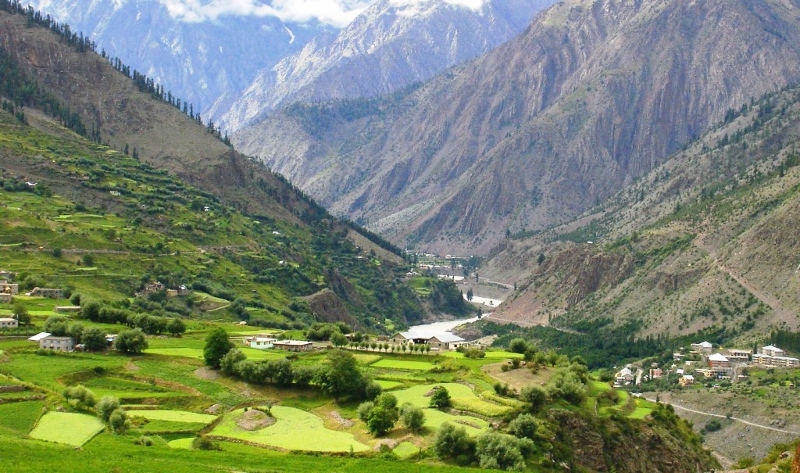 Indrahar Pass 
Indrahar Pass is a popular trek that attracts explorers from across the world. It will take you up rocky peaks and deep into caves located along the trails. This cavernous territory has the ability to unlock the inner adventurer inside you, so is a great one for beginners, and who knows what you could possibly find along the way.
Altitude: 4,324ft
Duration: 5-6 days
Difficulty: Easy
Season: Mid May-October
Hampta Pass
Trekking Hampta Pass, you will advance through thick pine and oak forests, glistening streams and traditional Hindu villages, untouched by time, but best of all it will lead you to the Chandratal Lake. This beautiful crescent shaped lake is over 2.5km and nestled so neatly in the peaks of the Himalayas that it can only be visited during the three summer months, the rest of the time it lies locked in a coat of ice.
Altitude: 15,500ft
Duration: 12-15 days
Difficulty: Medium
Season: Mid-June to Mid-October
Bara Bhangal 
This is one of the most challenging treks in all of Himachal Pradesh. Trekking Bara Bhangal involves an alpine terrain and ever changing altitudes. It requires a high-level of fitness, but the scenery is well worth the climb. Also, a great spot for bird lovers, as there are a huge number of species that call the pine forests their home.
Altitude: 15,500ft
Duration: 12 days
Difficulty: Hard
Season: Mid-June to Mid-October

Trekking in India: Jammu and Kashmir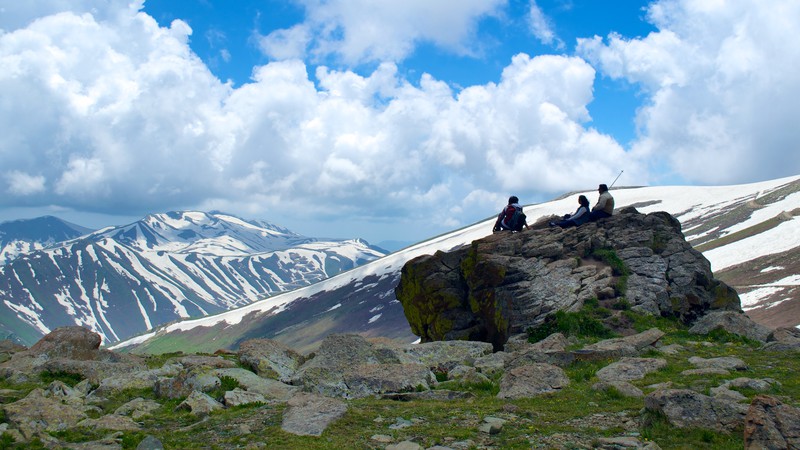 Great Lakes Trek
There is no exaggeration in the name of this trek. On this winding journey trekking through the precipitous peaks of Kashmir, prepare to encounter 7 different, gleaming blue pools, guaranteed to take your breath away. Further along your trip you'll be able to go trout fishing in the Gangabal Lake and view the whole valley from the peak of Gadsar.
Altitude: 13,750ft
Duration: 8 days
Difficulty: Easy
Season: Late May to June and mid-September to mid-October
Tarsar Marsar Trek
Tarsar Marsar Trek is one of most admired treks in the Kashmir Valle. On this hiking trail, you will be led on an exciting journey passing between the two lakes, Tarsar and Marsar, enclosed by the lofty peaks of Kolahi Mountain. The trek is exciting, but the serenity that unexpectedly comes with it, is somewhat eerie but alluring.
Altitude: 13,500ft
Duration: 8 days
Difficulty: Moderate
Season: July-August
Stok Kangri Summit 
The Stok Kangri Summit trek begins in a frosty desert and involves crossing glaciers, long stretches of climbing and navigating your way up sharp peak. Along the way you'll be able to see several mountain ranges, including Ladakh, Zanskar and Leh City. But the best part of trekking Stok Kangri Summit is the journey through the Hemis National Park, where you're likely to catch a glimpse of the majestic, but sadly endangered, snow leopard.
Altitude: 21,000ft
Duration: 9-12 days
Difficulty: Hard
Season: June to October

Trekking in India: Kerala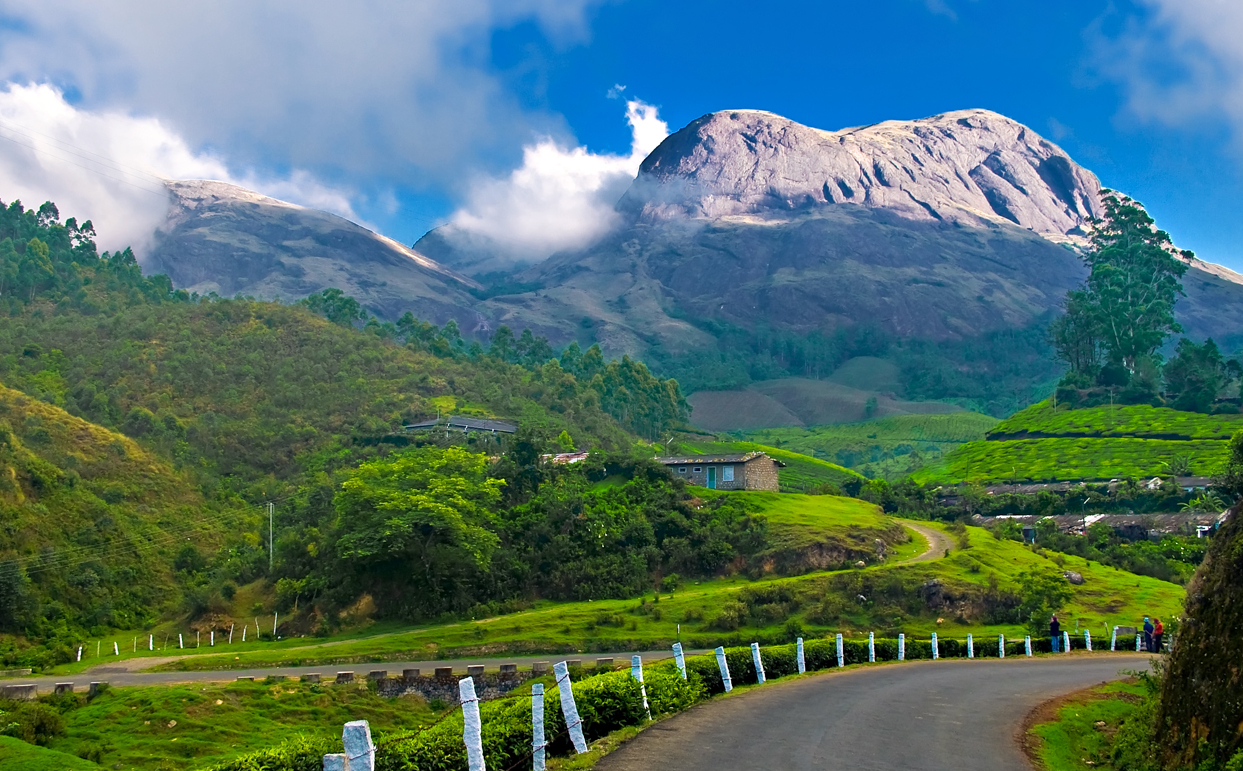 Chembra Peak Trek
The Chembra in Wayanad is the tallest peak in Kerala and the area is known as Kerala's very own paradise. Tranquillity is perpetuated from every corner of the peak's grassy green meadows, and provides a soothing source of peacefulness, especially whilst you're taking a break by the heart-shaped lake.
Altitude: 6,800ft
Duration: 1-2 days
Difficulty: Easy
Season: September – February