By Expedia Team, on November 26, 2015
Fun Festivals Around the World
Travelling to a new destination is always an exciting experience. However, there's nothing like experiencing a city during festival time. Festivals give a unique experience to travelers and help them get acquainted to the local culture of the city. As a traveler you get to see a city with a completely different lens as compared to when you would visit at other times.
The best thing about festivals is that it brings together all that a traveler wants to experience in one package. You get to meet the locals, get a sense of their culture, music interests, art influences, fashion mode and much more.
As 2015 prepares to bid adieu to us, we've put together a list of upcoming festivals around the world that might pique your interest as you start planning your international trips for 2016. Read on and watch this space for information on more festivals. Don't forget to book in advance to get best deals.
1) Dubai Shopping Festival (DSF)
Destination: Dubai
Dates: 1 January – 7 February, 2016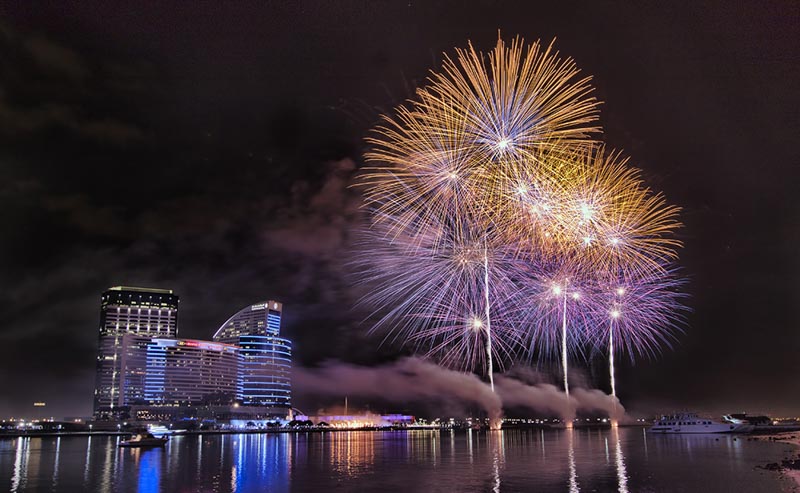 Ever heard of shopping overdose? That's exactly what you can expect at the Dubai Shopping Festival a.k.a. the world's largest shopping extravaganza. DSF has everything that a shopper needs with the best deals for you to make the most of your retail therapy time.
This is also the best time to visit Dubai with very favourable weather and a slew of events including international concerts, musicals and shows, to sports, outdoor, and fashion events all organized around the festival time.
We suggest traveling light, because you will be carrying a whole lot of shopping bags on your way back!
2) Harbin Ice & Snow Sculpture Festival
Destination: Harbin, China
Dates: 5 January – 28 February, 2016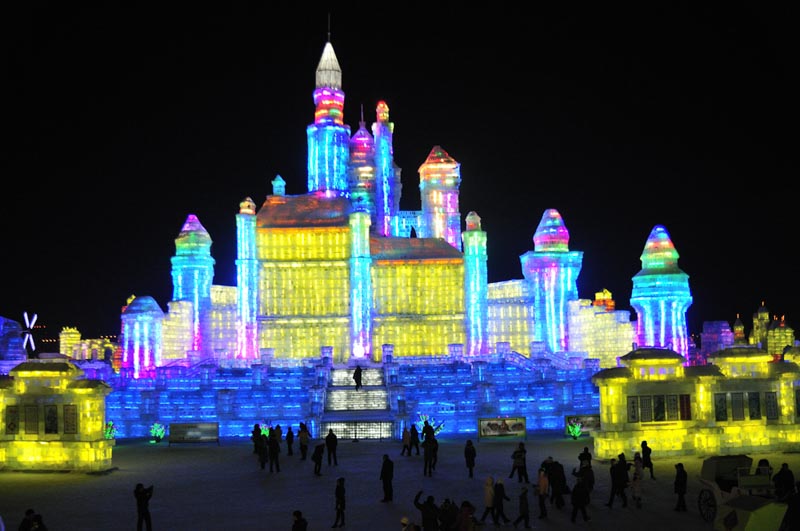 Christened the 'Winter Wonderland', the Harbin Ice & Snow Sculpture Festival is organized in the coldest months of the city every year.
Laid out between four primary parks and amusement zones the thousands of sculptures will have you gazing in awe of the artistic virtuosity on display. The best time to see the works is in the night when colourful lights come on and the sculptures become a little more spectacular as they reflect the different colours.
Sport layers of warm clothing and do not forget to fully charge your camera since the festival offers several opportunities to use your photography skills to the maximum.
3) St. Patrick's Day
Destination: Dublin, Ireland
Dates: 17 – 20 March, 2016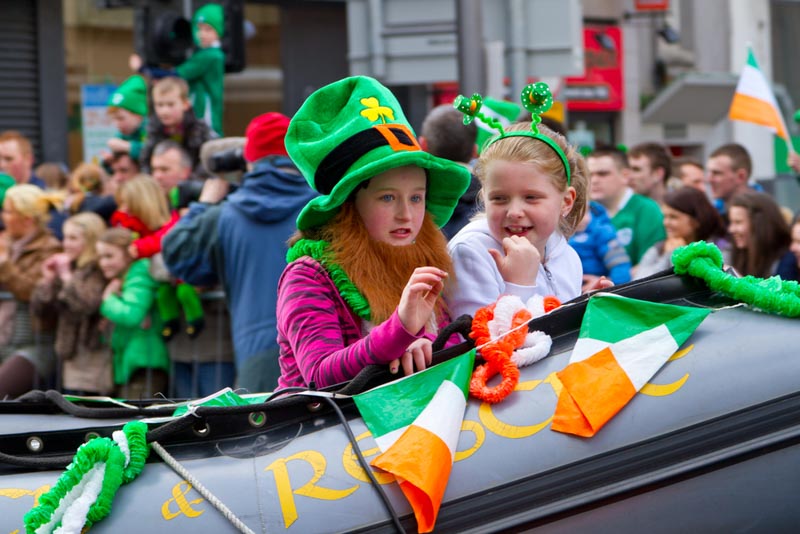 St. Patrick is a revered figure in Ireland remembered for spreading Christianity in the country.
The four-day celebration in the lead up to St. Patrick's day is for remembering the great work he did in the country. While this may sound like a religious affair, the festivities on all four days culminating with the final day parade will paint a different picture altogether!
On the parade day almost everyone is dressed in green and the festivities kick off at 11. 00 am at St. Patrick's Cathedral. The parade begins by noon making way through the Dublin streets all the way to Black Churchon Dorset Street where it ends.
After the parade there's Céilí Mór dance party to catch at Earlsfort Terrace and more traditional Irish dancing on the streets. At end of it all, all revelers head to the various pubs in the city to down some good old Irish beer or rum.
4) Snowbombing festival
Destination: Mayrhofen, Austria
Dates: 4 – 9 April, 2016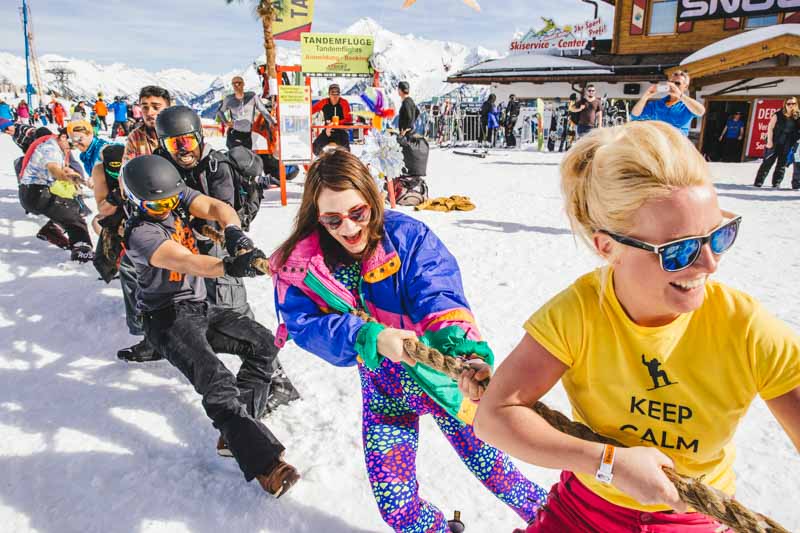 Fancy a dance party up on the snow clad mountains? Then head to Mayrhofen, Austria where every year a mix of the biggest names and upcoming artists in the electronic music scene set the bar for a crazy week of music, dance, winter sports and all different kinds of debauchery you can imagine.
Some of the well-known DJs who've headlined the event include Rudimental, Basement Jaxx, Wilkinson and Gorgon City.
While the nights scenes are a crazy dance-a-thon, the party scene in the afternoon is quite a fancy affair. Festival junkies come out in a barrage of colourful & quirky costumes matching themes like 'Into The Wild', 'Superhero Road Trip' and more.
You'll spend your time between relaxing hot sauna baths and grooving to the crazy beats on the dance floor. But there's also ski escapades to try out, like the Ride & Seek three-day ski and snowboarding competition.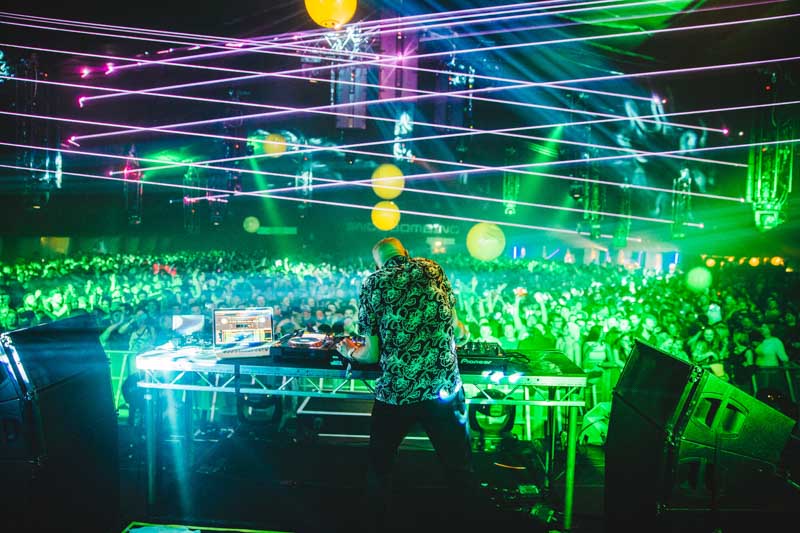 Fat Boy Slim at Snowbombing 2015
5) Ultra Music Festival (UMF)        
Destination: Miami Beach, Florida, USA
Dates: 18 March, 2016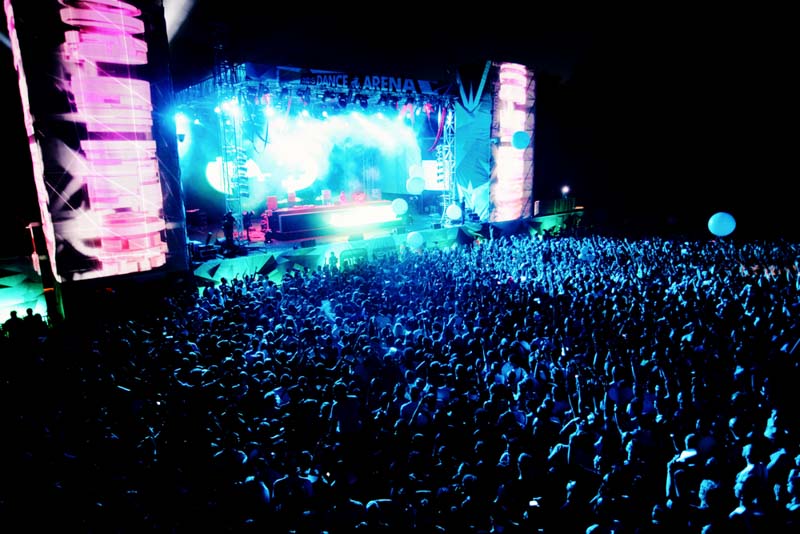 The origin of the UMF dates back to 1999 when it took shape of the closer for the Winter Music Conference, a 30 year old industry event for music professionals.
The UMF prides itself in having a pure Electronic Dance Music (EDM) line-up and is at par with some of the biggest European EDM festivals in size & stature. With world renowned DJs lie Deadmau5, Tiesto, Armin Van Burren dishing out the sickest tunes, be ready to tire yourself out dancing all night.
Don't be surprised to bump into Bollywood celebrities who are known to frequent the festival. Alongside UMF & WMC, there's also the Miami Music Week scheduled at the same time, so book yourself early in hotels as the scene is largely crowded during that time of the year.
6) Coachella  
Destination: California, USA
Dates: 15 – 17 & 22 – 24 April, 2016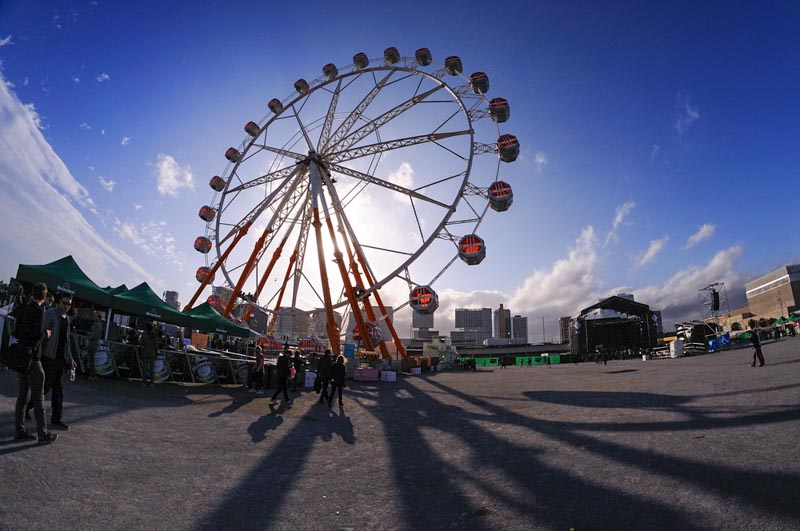 The Coachella Valley Music and Arts Annual Festival is a giant of a festival with the best of music in any genre ready to cater to a varied music loving audience. Along with the music are the best installations and creative works for the art aficionados.
There are two different performance experiences (indoor & outdoor), transforming the desert venue into an absolute dance playground for music lovers. Rock, pop, hip hop, electronic, country & many more type of music genres are played out at Coachella by the best in the music industry.
Don't be surprised if you happen to bump into Hollywood stars while making your way through a crowd of hispters, festival junkies, tattoed goth groupies. Of all the festivals around the world, Coachella is probably one of the trendiest and most exciting festivals to experience at the moment.
Feature Image: Fatboy Slim at Snowbombing Festival 2015
Image Credits: Snowbombing.com, VisitDubai