By Expedia Team, on October 30, 2015
10 Amazing Beaches in Europe
Europe is home to some of the most beautiful beaches the world over. With clear crashing waves, soft sands and scenic ocean views, it's hard to resist a visit to these incredibly picturesque locations. From fun family days out to relaxing afternoons or romantic evenings, these 10 beaches are guaranteed to deliver the perfect escape.
Black Sand Beach – Vik, Iceland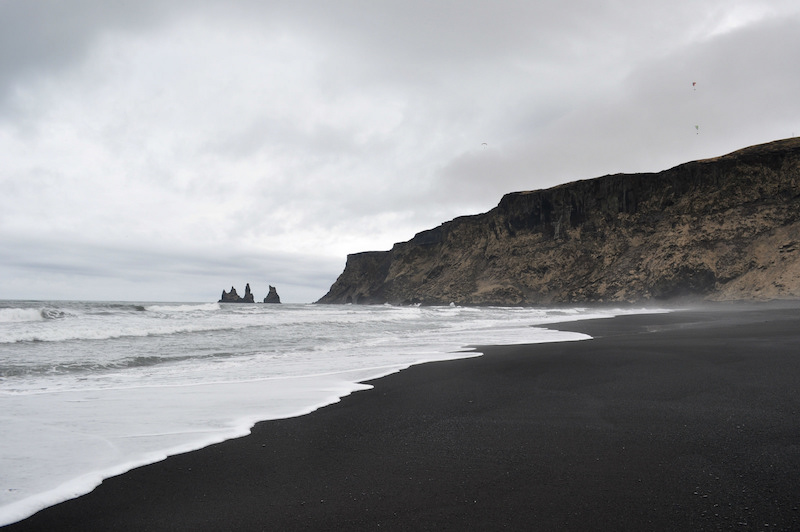 Vik beach in Iceland is known for being one of the most stunning beaches on the globe and it is certainly one of the most unusual. It has dark black sand and stunning rock features.
This beach is also steeped in a magical sense of mystery. Legend says that the basalt sea stacks are trolls caught in the dawn sunlight and turned to stone. At one end of the beach are strange rock columns and bookmarking it at the other end are caves, which are only safe to enter at low tide.
The landscape is strange and alien looking, while remaining deeply beautiful. It is a sight you will not regret seeking out, but do make sure you wrap up warm.
Elafonissi Beach – Crete, Greece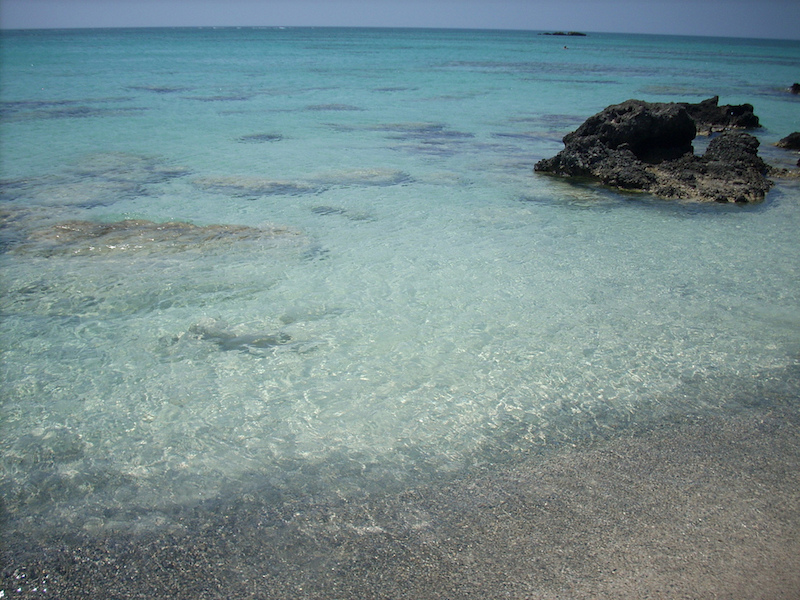 Elafonissi beach on the Elafonissi island of Greece offers stunning surroundings, with sky blue waters and white sands. When bathed in certain lights, the sand can even take on a pink twinge. The waters are calm and it is a good safe family beach. There are sun beds and parasols, along with a couple of nearby bars and toilets.
The island is also a protected nature preserve. The rare bearded vulture can be seen on the island, as well as many different species of sea birds. The site is popular with day trippers and the last bus leaves this idyll at 4pm.
Playa de las Catedrales Ribadeo – Spain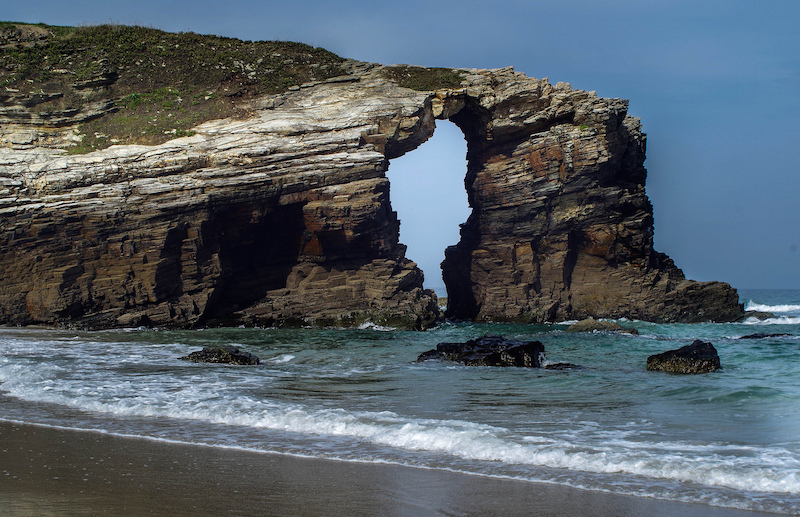 Playa de las Catedrales Ribadeo in Spain is simply spectacular. The name literally means 'beach of cathedrals', as there is row after row of the most impressive beach landscapes you're likely to see. The site has even been declared a natural monument, so you know what you're going to see is something very special.
Make sure you visit between 10am to 3pm, as the full glory of this beach is only visible during low tide. High tide does come in very quickly, as the whole stretch of beach runs horizontally to the sea.
Rabbit Beach – Sicily, Italy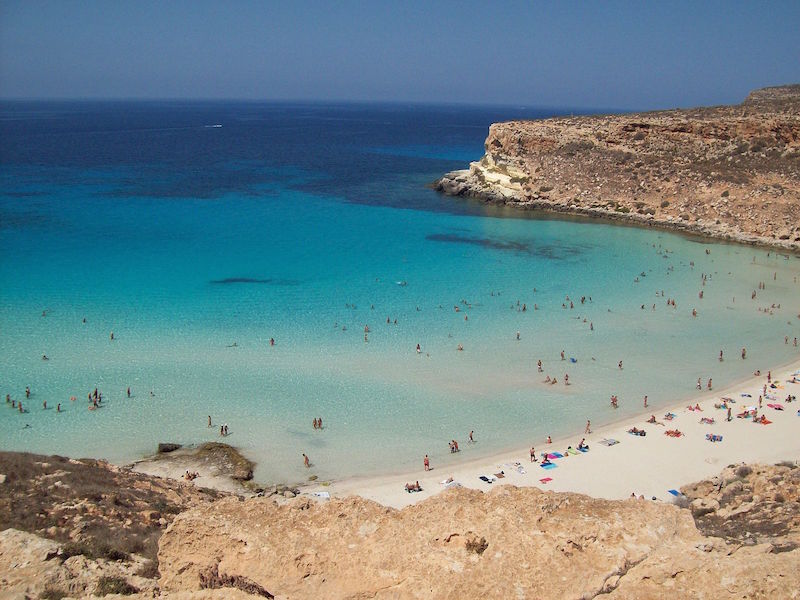 No list of Europe's best beaches would be complete without Rabbit beach in Lampedusa, Sicily.
This remote beach is nestled away, some 105 miles from the Italian mainland. It offers everything you are looking for in a beach, including soft sand and the clearest aquamarine waters. Despite its name, there are not many rabbits on the island, but there are plenty of turtles.
If you can bear to leave the tranquillity of the beach to explore the rest of the island, you will find historic ruins, from the Roman era to the prehistoric. There is also diving activities available off the island, giving you a glimpse into local marine life, as well as the incredible under water statue of the Madonna del Mare. This remote beach might just be your glimpse of perfection.
Brela Beach – Croatia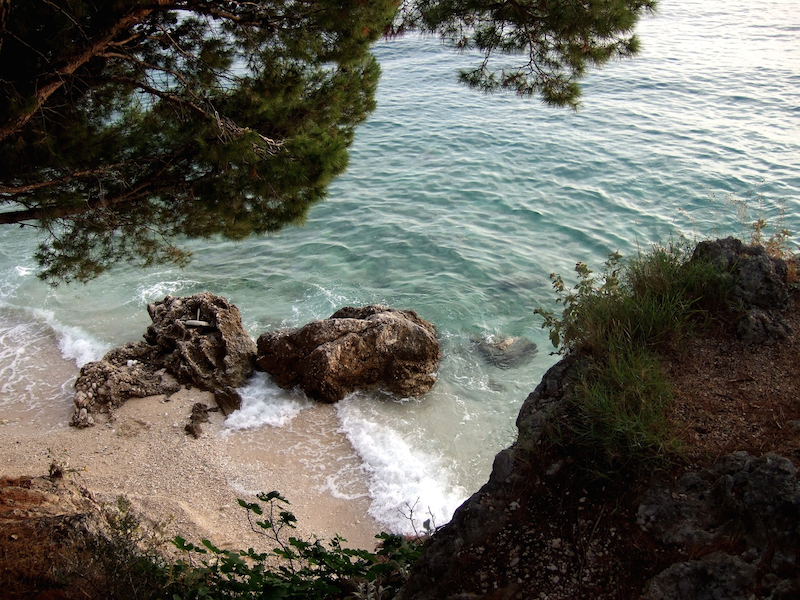 Brela beach is not only one of the best beaches in Croatia, but on the continent. Pine trees reach right down to the little coves that are scattered across the beach. This gives an unrivalled atmosphere of privacy, with pristine clean, clear waters lapping up at the smooth white pebbles.
There is plenty to do as well, along with the usual relaxing, driving and swimming. There are cafes and restaurants close by, as well as rock outcrops in the waters that provide fantastic sea diving for those brave enough to take the splash.
Swedish Riviera – Falsterbo, Sweden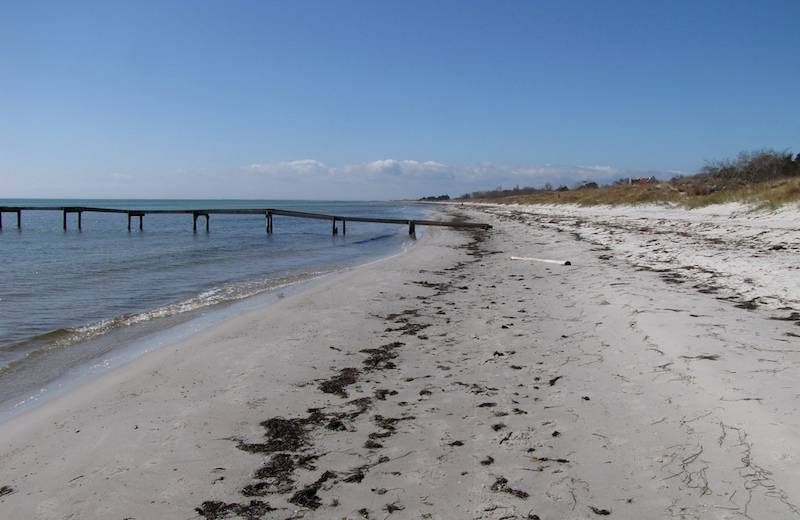 Falsterbo Beach in Sweden is affectionately known as the Swedish Rivera. It's one of the amazing beaches in Skåne. Falsterbo beaches features dazzling white sands, with picture-book beach houses. It is a stylish and popular family friendly holiday location that offers plenty in the way of fun. It's where the cool kids hang out too!
Along with the oldest lighthouse in the country, Falsterbo is also home to excellent golf courses. There are few locations that are as impressive and welcoming as this.
Porthcurno – Cornwall, UK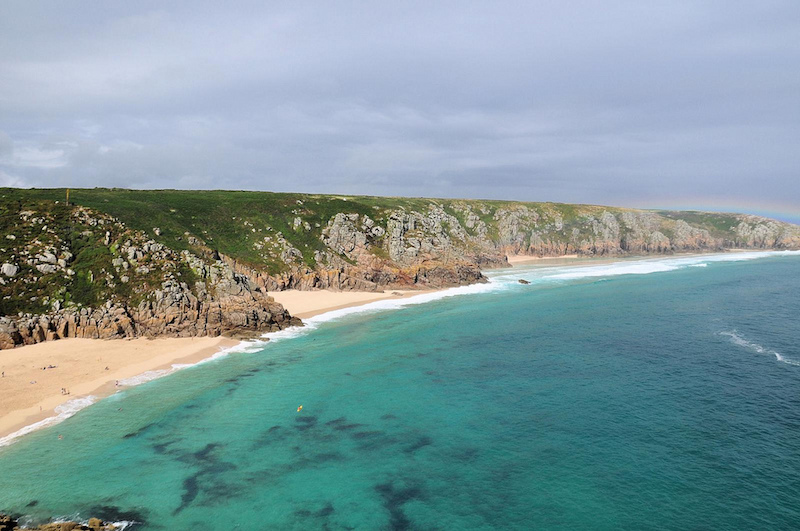 The Cornish Porthcurno coast and cliffs are officially an area of outstanding natural beauty. This English beach is tucked away inside the Logan Rock headland, which has been listed as one of the ten most beautiful bays in the world. As a result, the National Trust own and protect most of the surrounding land. Porthcurno rivals the beauty of any of the world's best beaches and offers up a slice of remote paradise just a stone's throw away from Britain's gorgeous countryside.
Ploumanach Beach – Brittany, France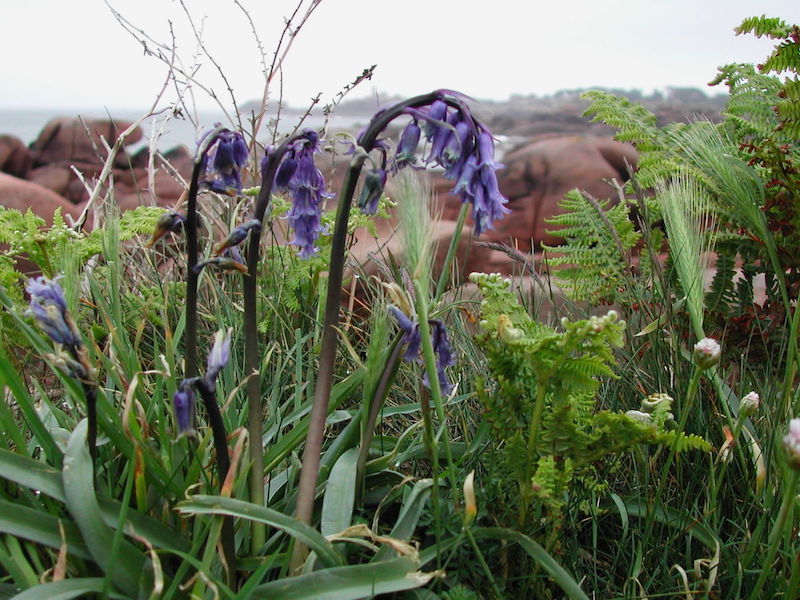 It is known that Ploumanach beach is one of France's best, but this fantastic location has managed to remain a secret treasure. The beach in Cotes d'Armor, Brittany, is surrounded by a stunning landscape of pink granite rock formations. The rocks have been weathered into strange shapes, giving the beach its unusual colours.
The more unusual of these formations have been christened with descriptive names. You can take a stroll and try to spot the 'big bare foot', the 'tortoise' and the 'pancake'. It is a wonderful family spot in France, scattered with floral life, that also provides the ideal location for bird watching.
Playa de la Concha – San Sebastián, Spain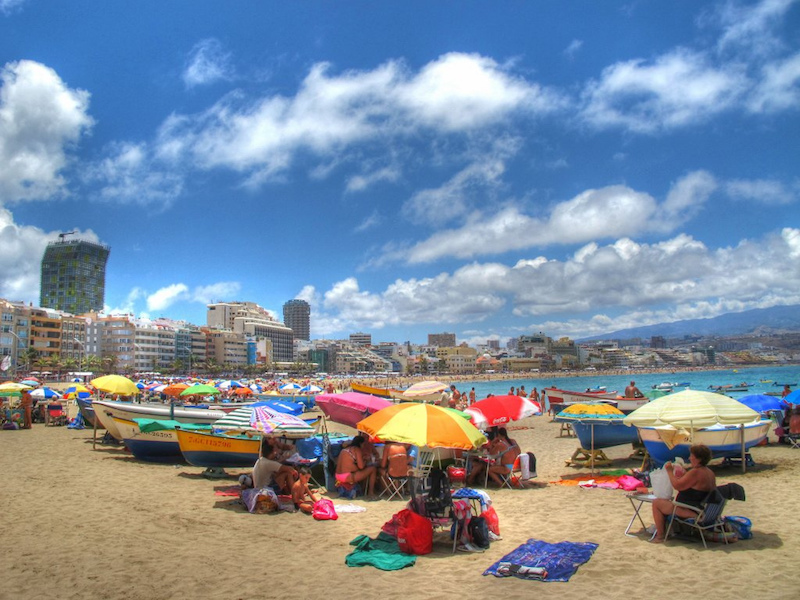 The opposite of a remote beach, Playa de la Concha in Spain could be called an urban hangout.
The beach is at the heart of Sans Sebastian and features Concha bay, named after its shell shape. The sand is very fine, providing a comfortable terrain to stroll across. There are also many amenities available. These include some platforms out into the clear blue waters, which include diving boards and even water slides.
There are also some excellent surfing schools for those keen to venture out into the sea. With bars and restaurants snug against the sand, this is the perfect place for a romantic dinner, while you watch the beautiful Spanish sunset reflect off the water. It's a truly memorable sight.
Gruinard Bay – Gairlord, Scotland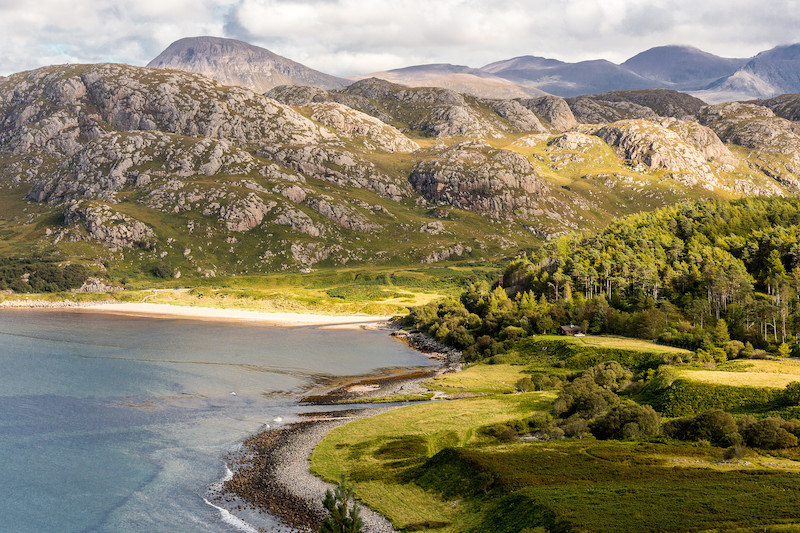 Gruinard Bay is a tiny gem of a beach on the west coast of Scotland. Hills run down to the golden sandy beach where rolling ocean views will take your breath away.
This remote beach is definitely a hidden paradise, with only the sheep usually appreciating its beauty. It also has a long and unique history to its name. Just out from the bay is the famous Gruinard Island: a treeless, uninhabited spot that was used in WW2 to test Anthrax.
Today there is nothing to worry about though, as the island was decontaminated in the 80s and declared completely safe. Hidden among the expansive highland scenery, this beach is a secret delight.