By Expedia Team, on November 6, 2017
Best Heritage Hotels in Jaipur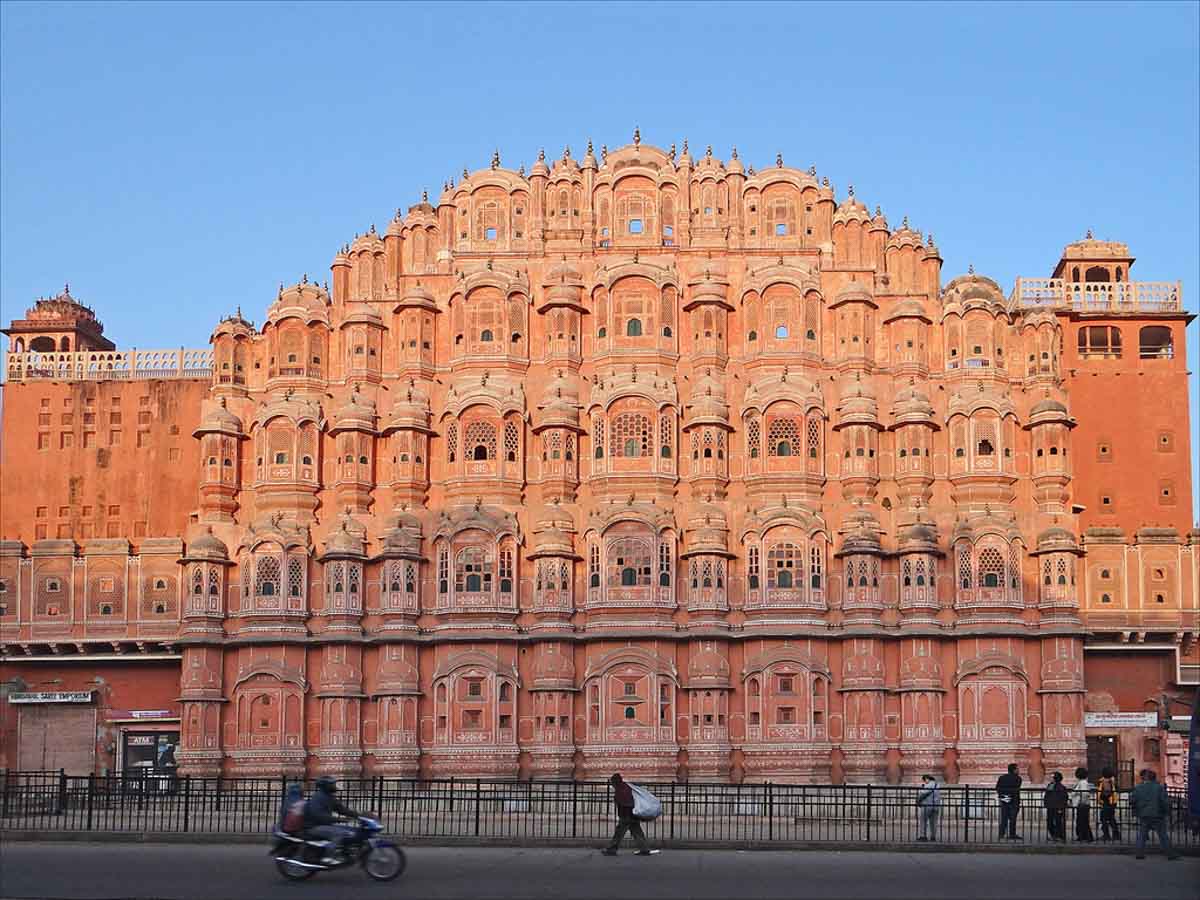 Hawa Mahal. Photo credit: CC by 2.0/Jean-Pierre Dalbéra
Jaipur, the city of Maharaja Sawai Jai Singh, is well-known for its palaces and the sheer grandiose with which they were built. A century ago, it would not have been possible to even imagine entering the gates of these marvellous buildings. However, today many of them have been converted into grand hotels, welcoming you to live like a king. Here are the best of the lot.
Experience 5-star luxury at this palace, where the Maharaja of Jaipur himself resided. This century-old architectural masterpiece is indeed one of the finest in the city. The hotel leaves no stone unturned to give you a taste of luxury right from your arrival, where you are welcomed by decorated camels, horses and elephants along with Rajasthani ladies who perform 'tikka' ceremony. This hotel gives you a chance to actually live in the very quarters of the king himself when you book their Suryavanshi Suite!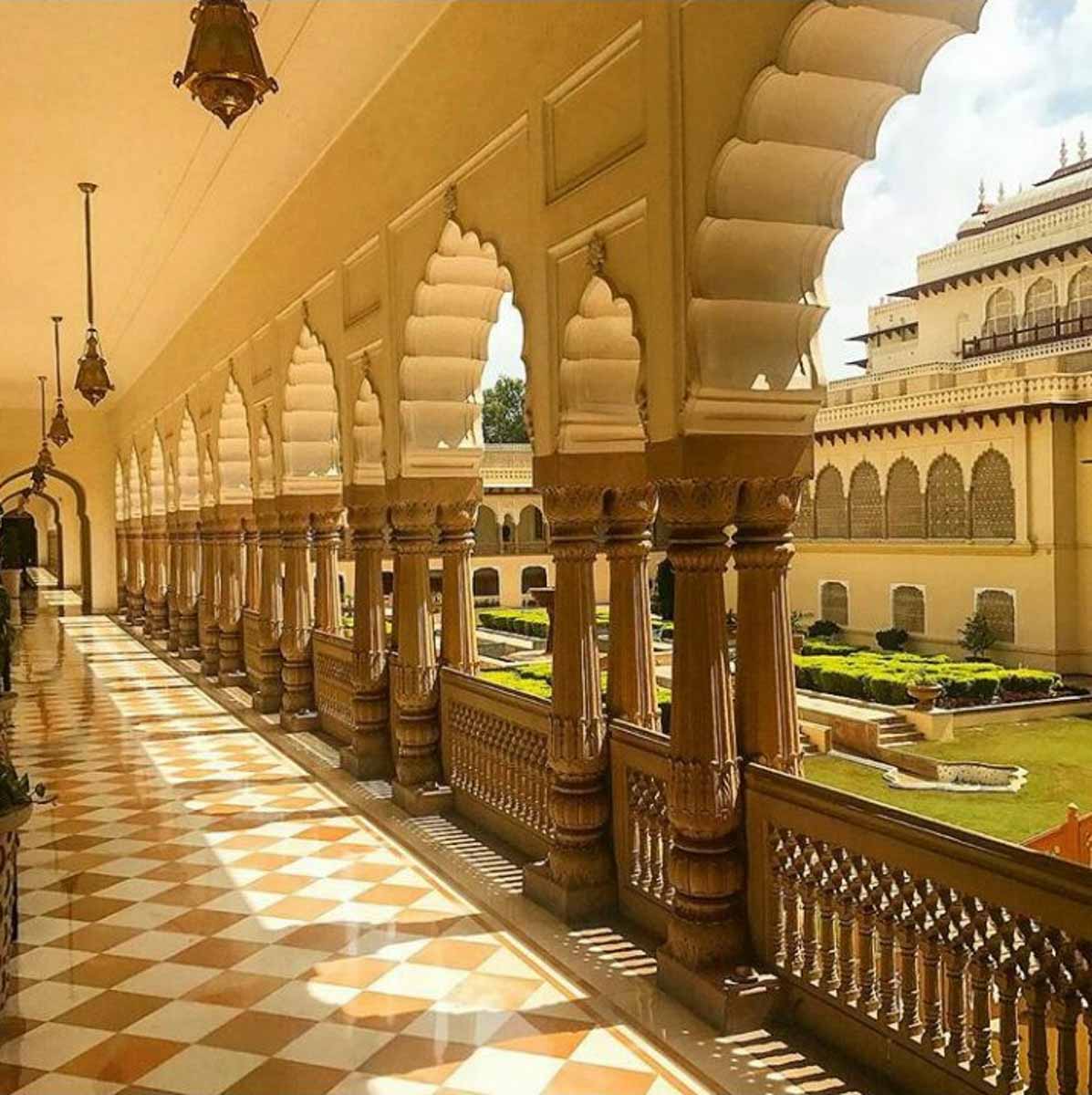 Formerly known as Diggi Palace, this 150-year-old hotel was built by the Thakurs of Diggi principality and is situated in the heart of Jaipur. Tucked in the midst of 18 acres of land with lush gardens, 'havelis' and 'durbars'; this palace provides tranquillity. Each well-appointed room here is uniquely furnished and gives out vibes of yester-years. You can also indulge in some unique Diggi dishes at the Baradari Mahal. Moreover, a part of this palace is still occupied by the royal family, and it turns into a bubbling venue for the Jaipur Literature Festival every year as well.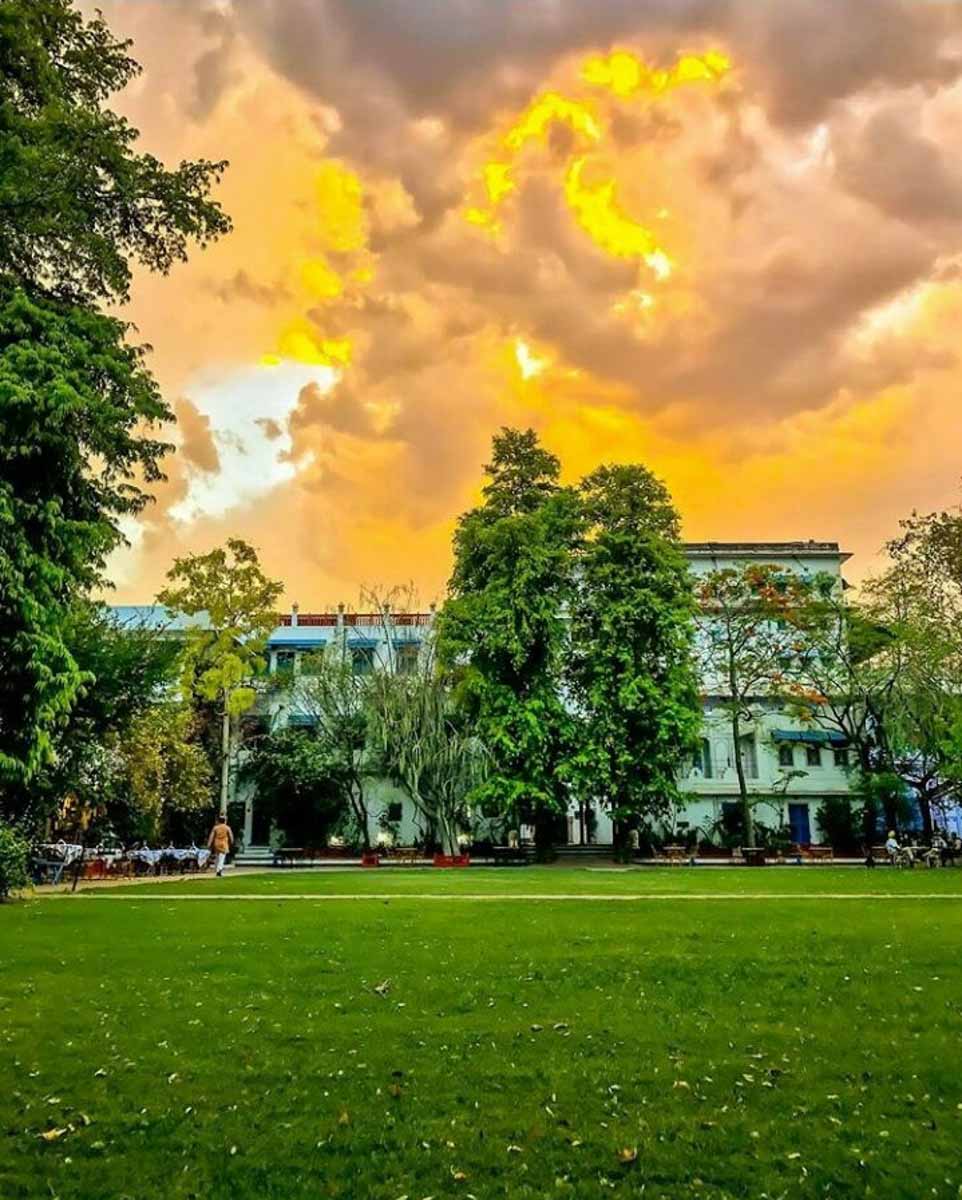 Photo credit: @raghavdiggi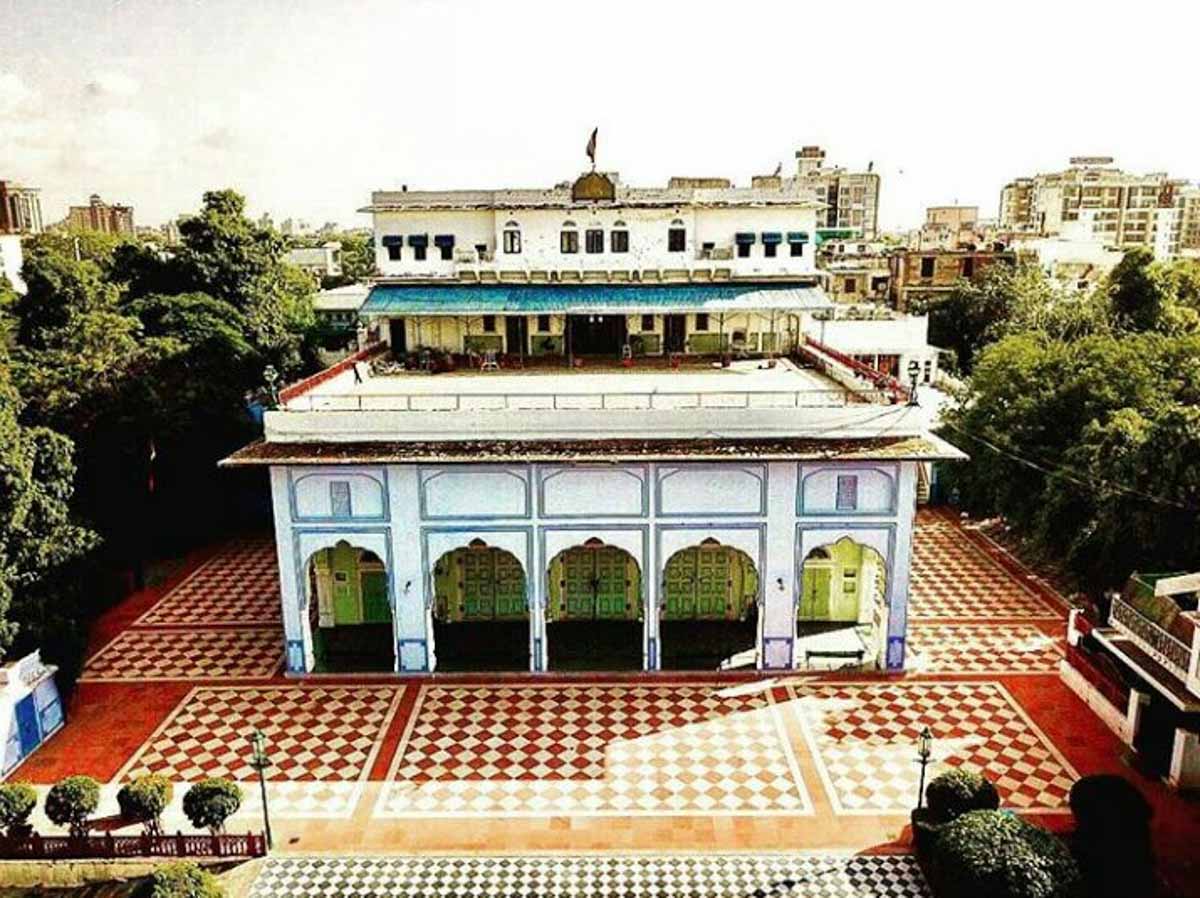 Photo credit: @raghavdiggi
Built 175 years ago, this mansion is set in the midst of a garden and served as residence to the rulers of Samode. It is still occupied by some of their descendants. The intricate Indo-Saracenic architecture of this building is sure to baffle. Each former royal apartment has been converted into guest rooms, and hence each room is unique in itself. You can dine at numerous locations across the haveli, right from the dining hall to pool-side and can rejuvenate in the spa, work out in the fitness centre or take a dip in the beautiful pool.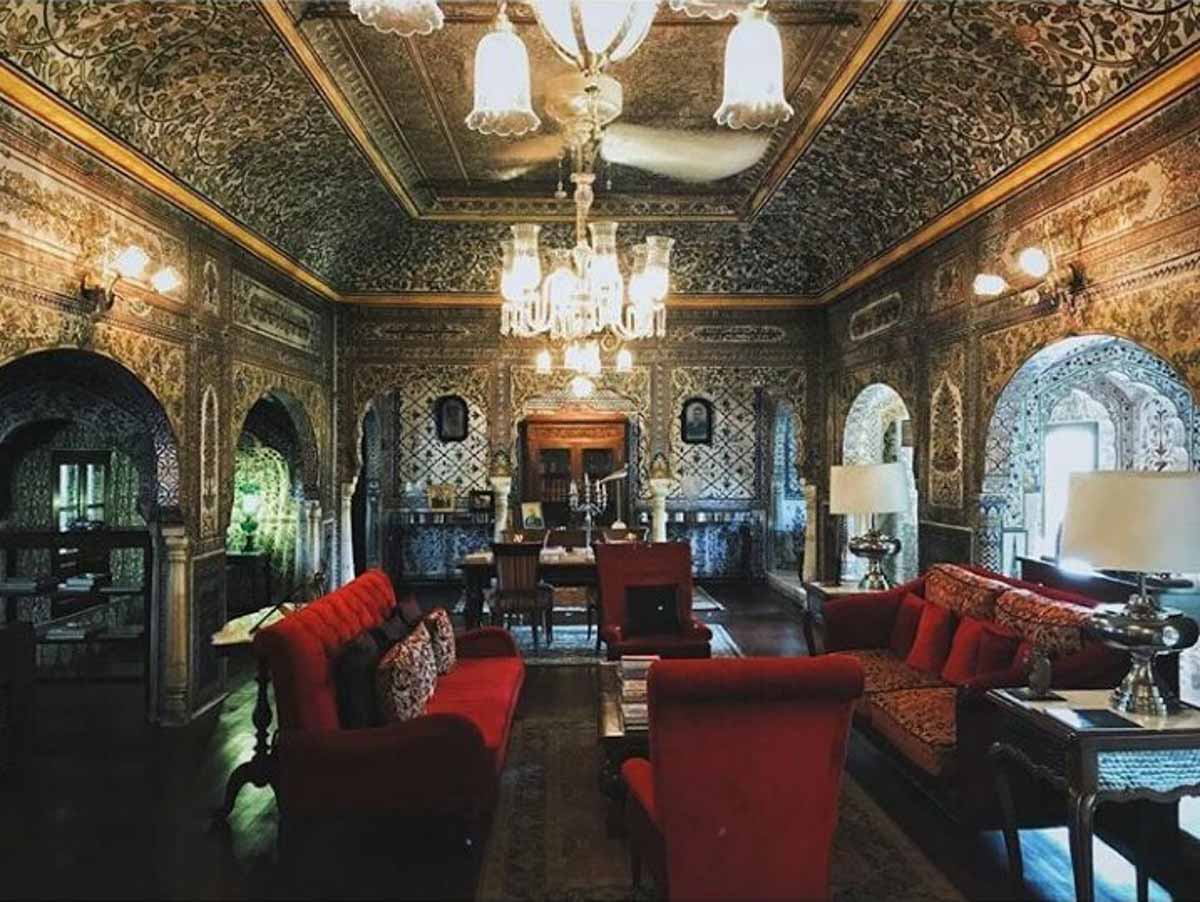 Photo credit: @tabula.rasa.yeg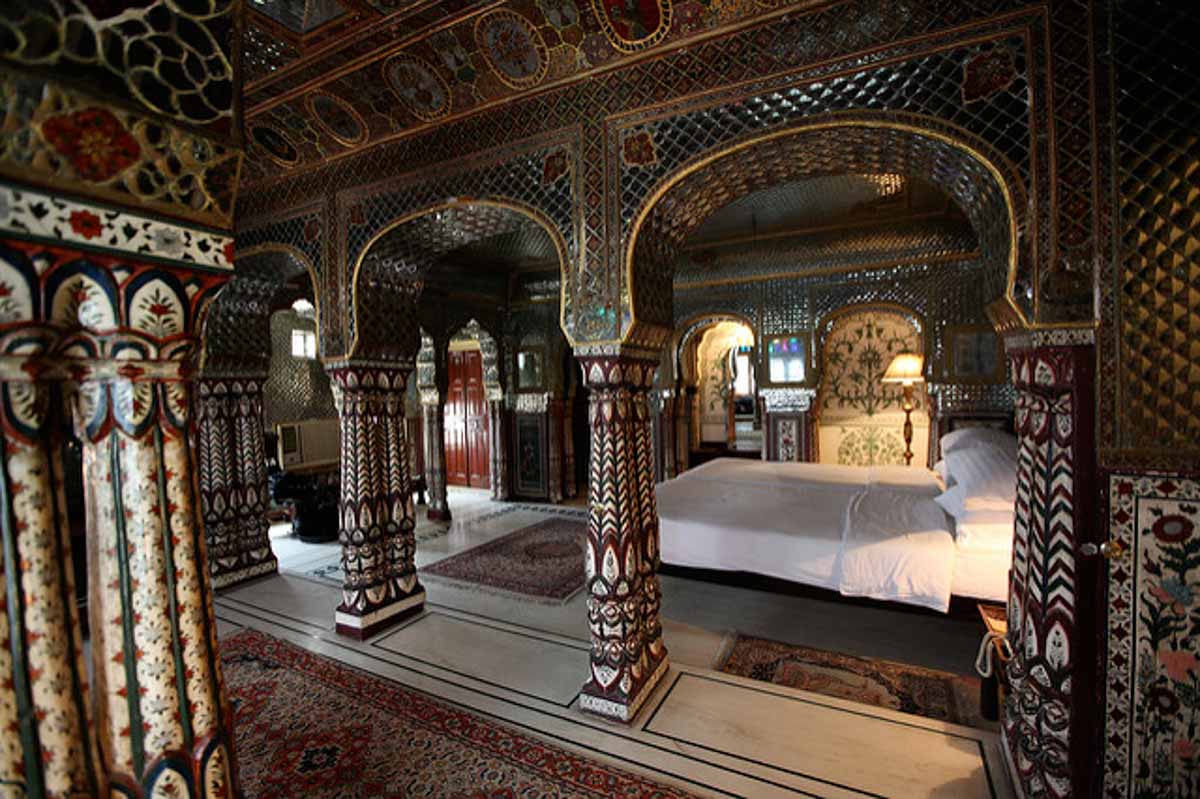 Sheesh Mahal Suite. Photo credit: CC by 2.0/Richard Moross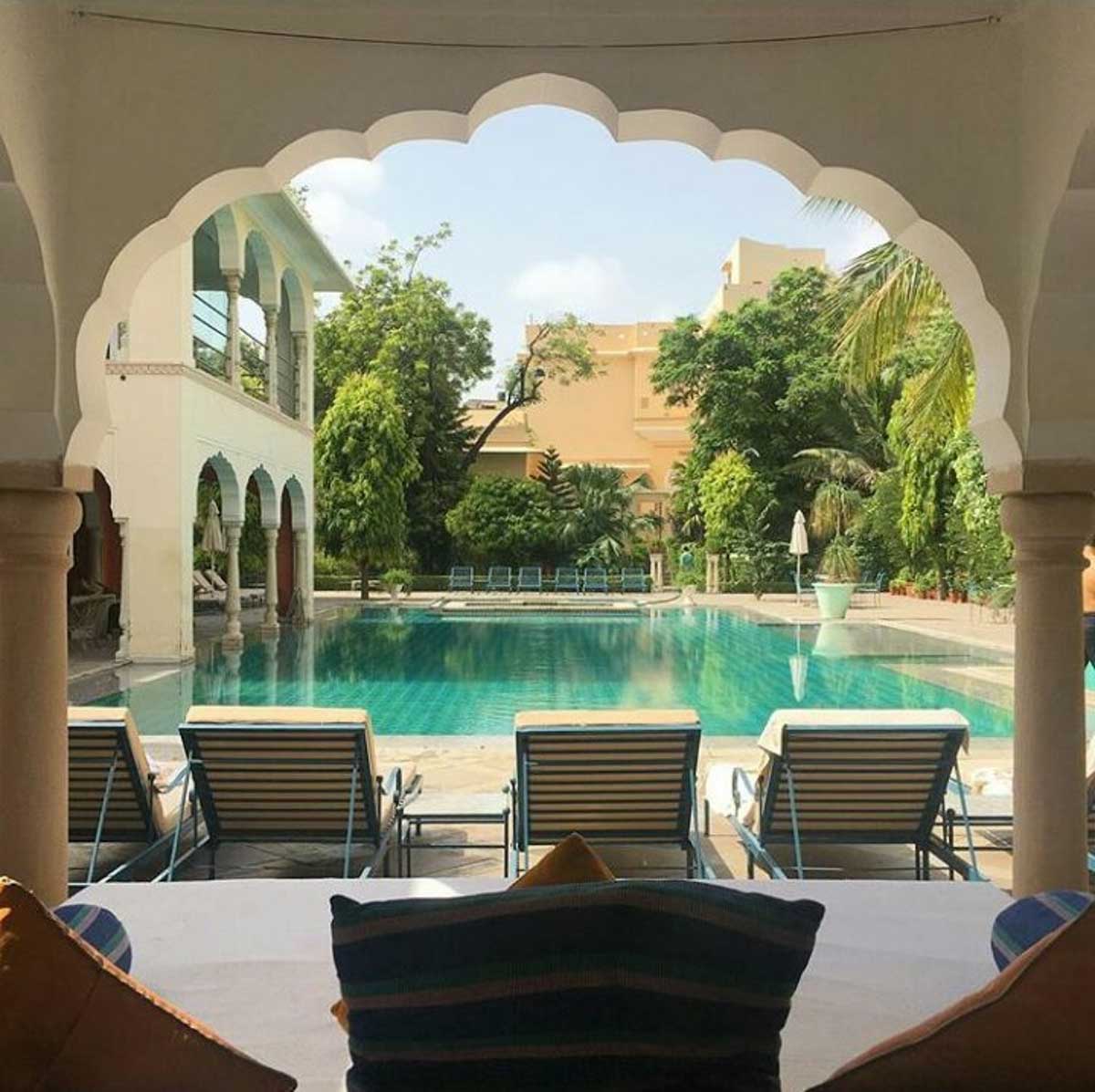 Photo credit: @marlonaval
This 270-year-old palace is set among the lavish Mughal Gardens and offers unmatched opulence along with tantalising comforts. Each of its 100 rooms and suites guarantees you splendid views along with royal service. You can savour delicious Indian and Italian dishes at their speciality restaurants or have a private dinner with your loved one. The spa gives you a chance to unwind, and you can also indulge in yoga and meditation here.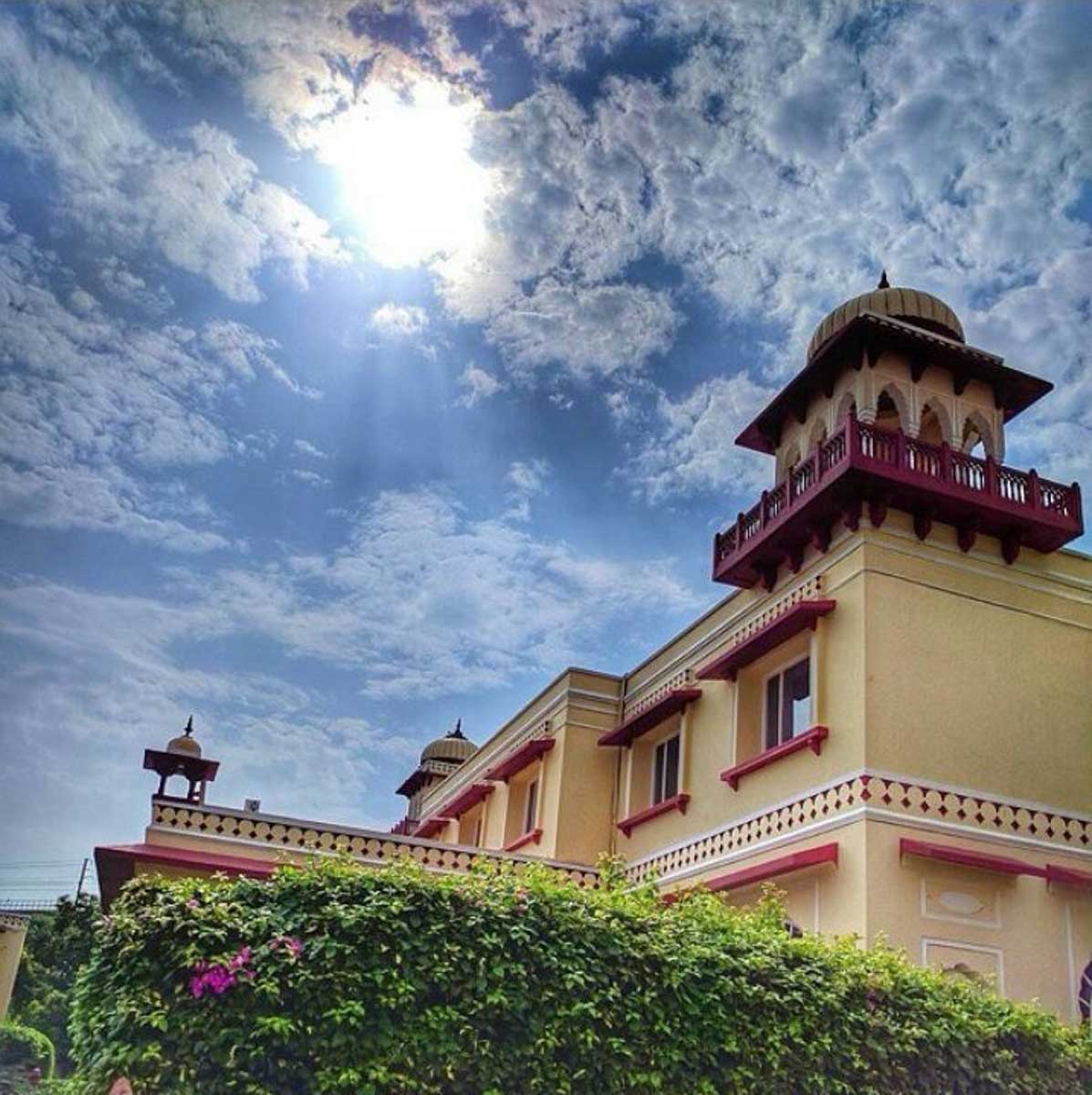 Photo credit: @jaimahalpalace
Photo credit: @jaimahalpalace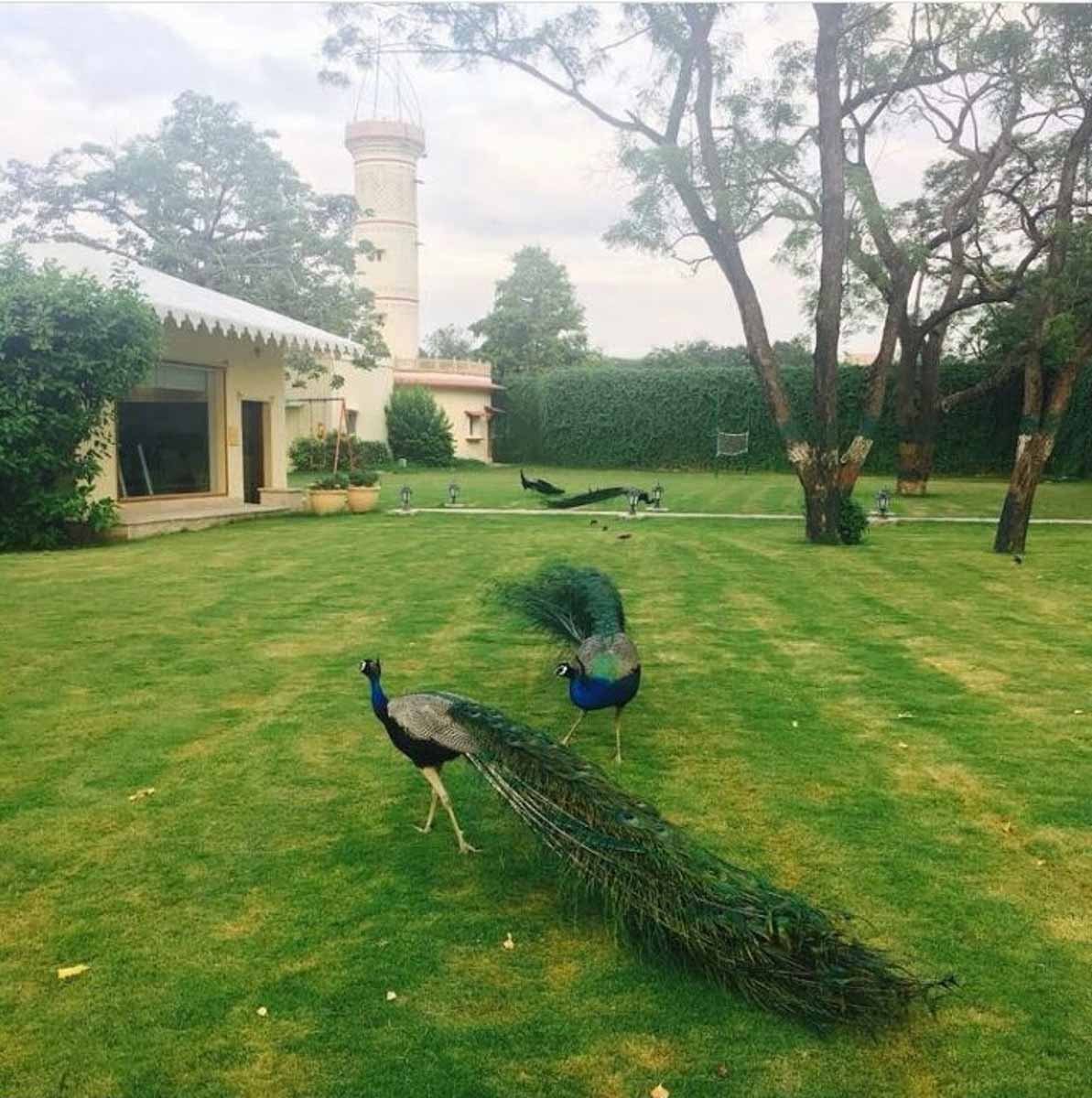 Photo credit:  @jaimahalpalace
5. Hotel Narain Niwas Palace: Live Like a Thakur
Built by the Thakur of Kanota in 1928, this hotel showcases the true beauty of Anglo-Indian architecture. Its hospitality can be seen from the moment you arrive — personal attendants welcome and greet you at the gate itself. The rooms are adorned with magnificent chandeliers, while rose petals deck up the luxurious bathtubs. This is a place where you can discover the grandeur of Rajput royalty and live it too! You can also indulge in exclusive recipes curated by the Thakur himself, including the famous heritage drink 'Chandrahaas', which contains 80 different types of herbs, spices and dry fruits.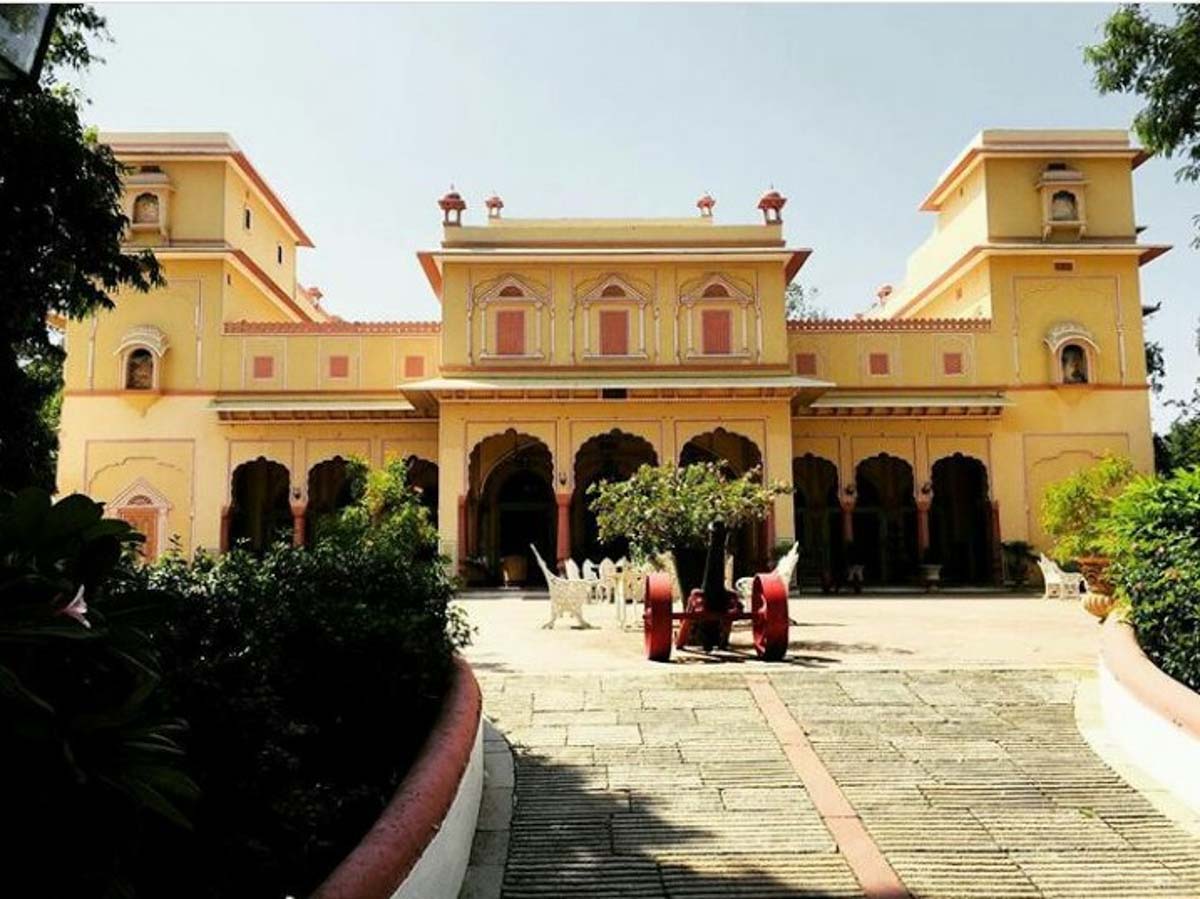 Photo credit: @ramizmk
This palace was built by the Maharaja of Jaipur for his beloved wife more than 250 years ago, yet still, gives off a regal aura. Many royal eminent personalities like Queen Elizabeth, Lord Mountbatten and others too have been the guests of this hotel. Vintage palatial chandeliers hang from the ceilings here. With ample of options for dining with beautiful views of the garden, your gastronomic requirements are all handled delicately by the culinary team. You can also take a dip in the pool or get some soothing massages in the spa.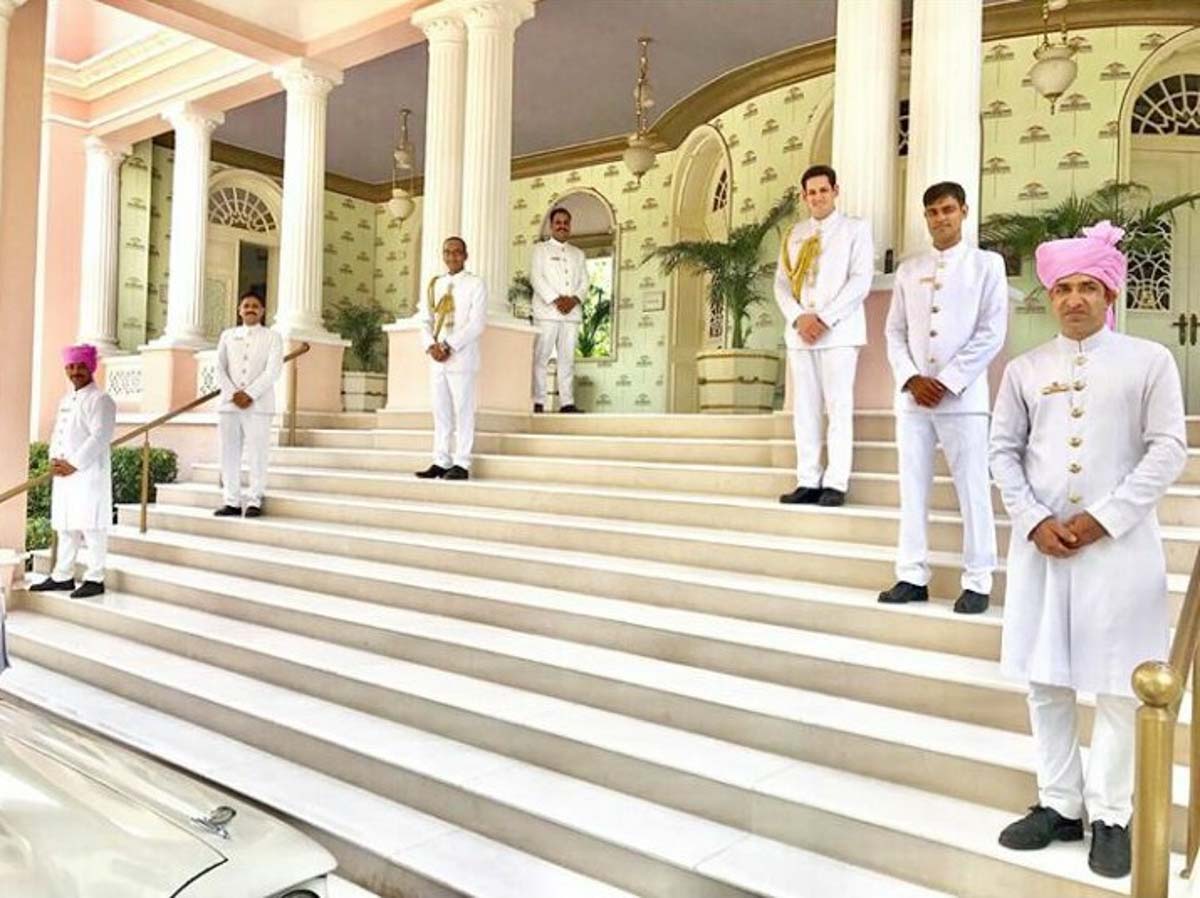 Photo credit:  @_j_wade_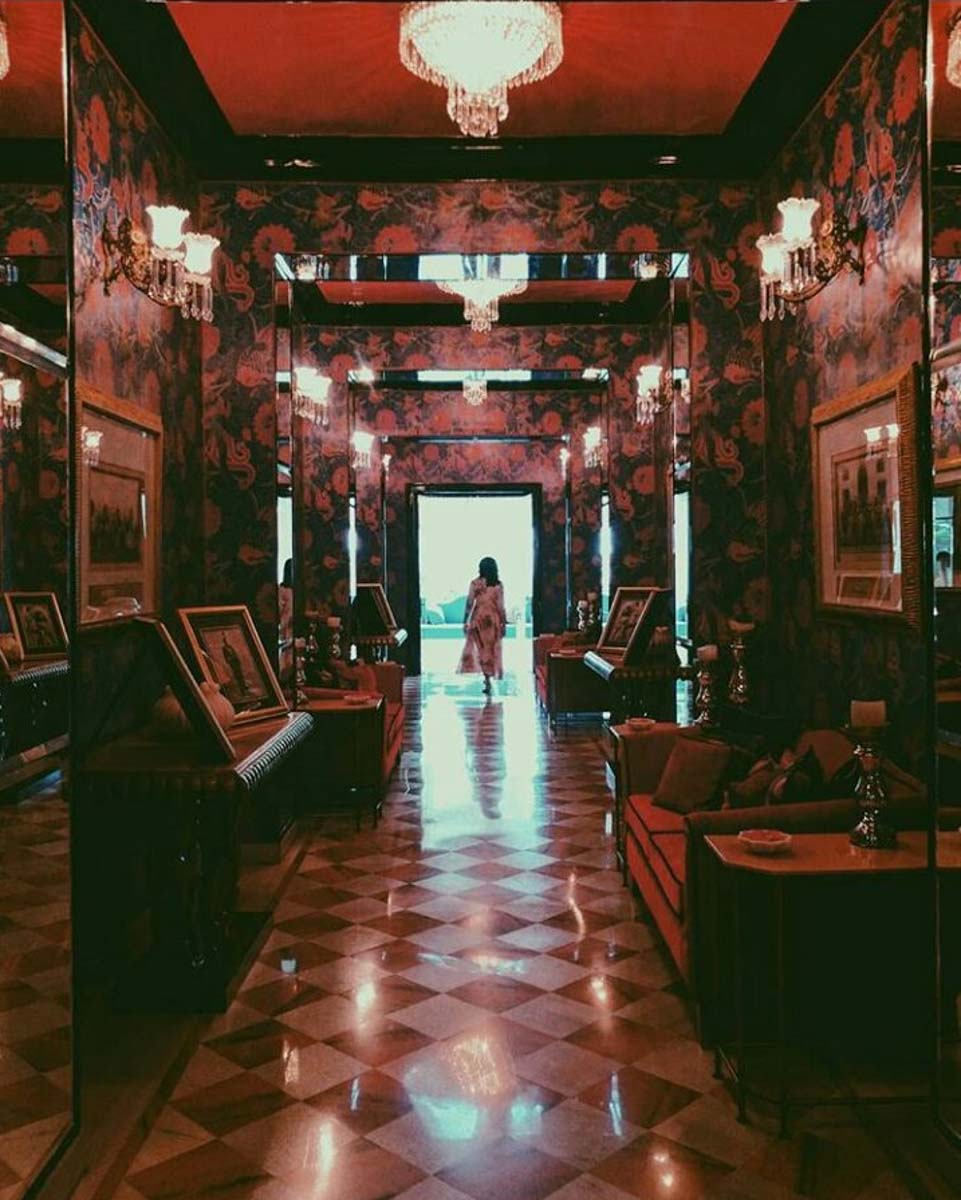 Photo credit: @phoolandevi_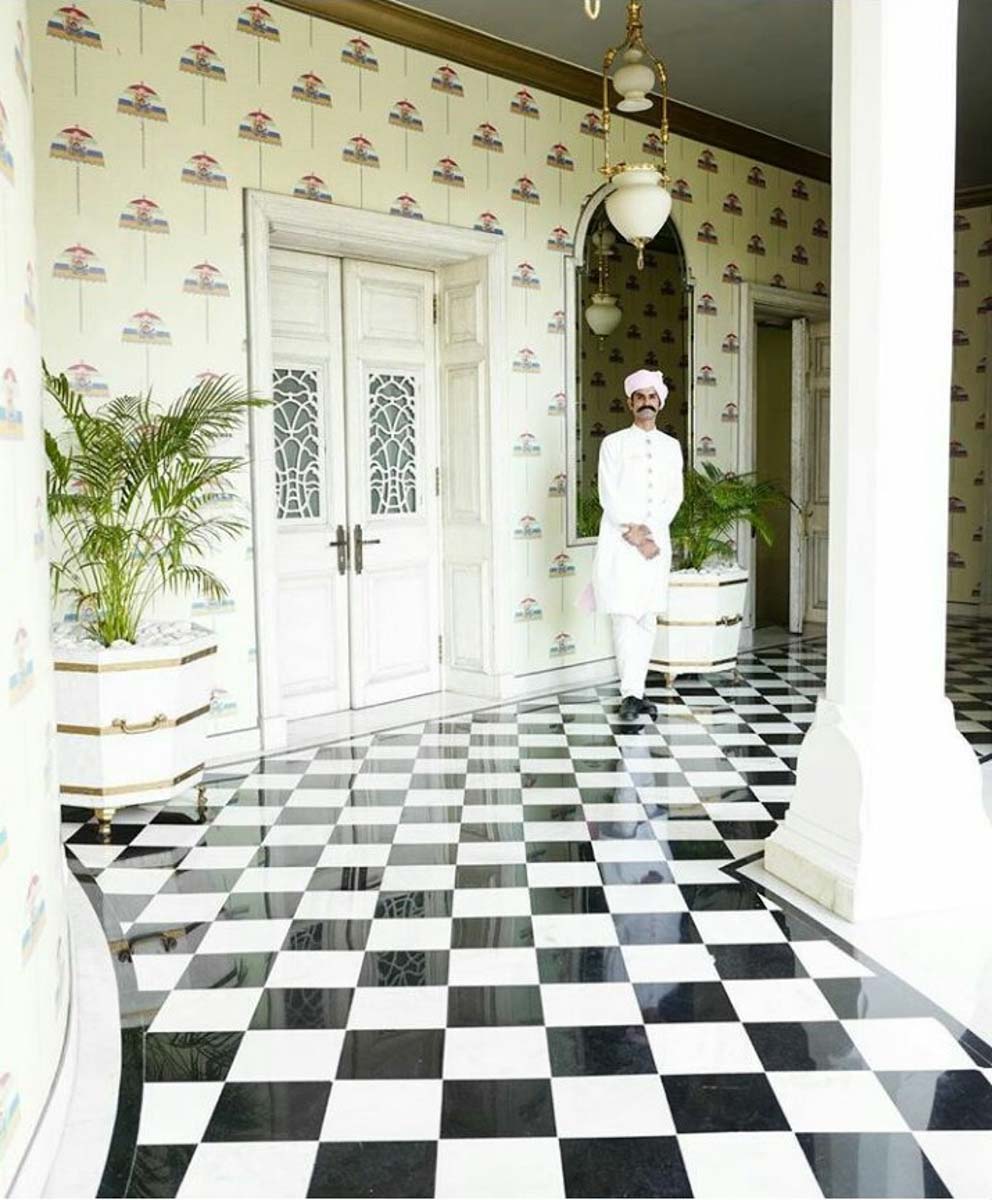 Photo credit: Whitney Robinson – @whowhatwhit
Once a residence of erstwhile rulers of the Shekhawat clan, the Shahpura House is a 300-year-old building with a mix of Indian and Mughal architecture. You can explore the rich history of the palace from the images that adorn the walls. Each room is embellished with marble and precious stones and has beautiful views of the gardens, especially the Shahpura Suite, which offers supreme comfort and privacy with even private elevators! You can experience some fine Indian and international cuisines in the restaurant or relax by the poolside. The spa allows you to heal your body and soul through relaxing massages and therapies.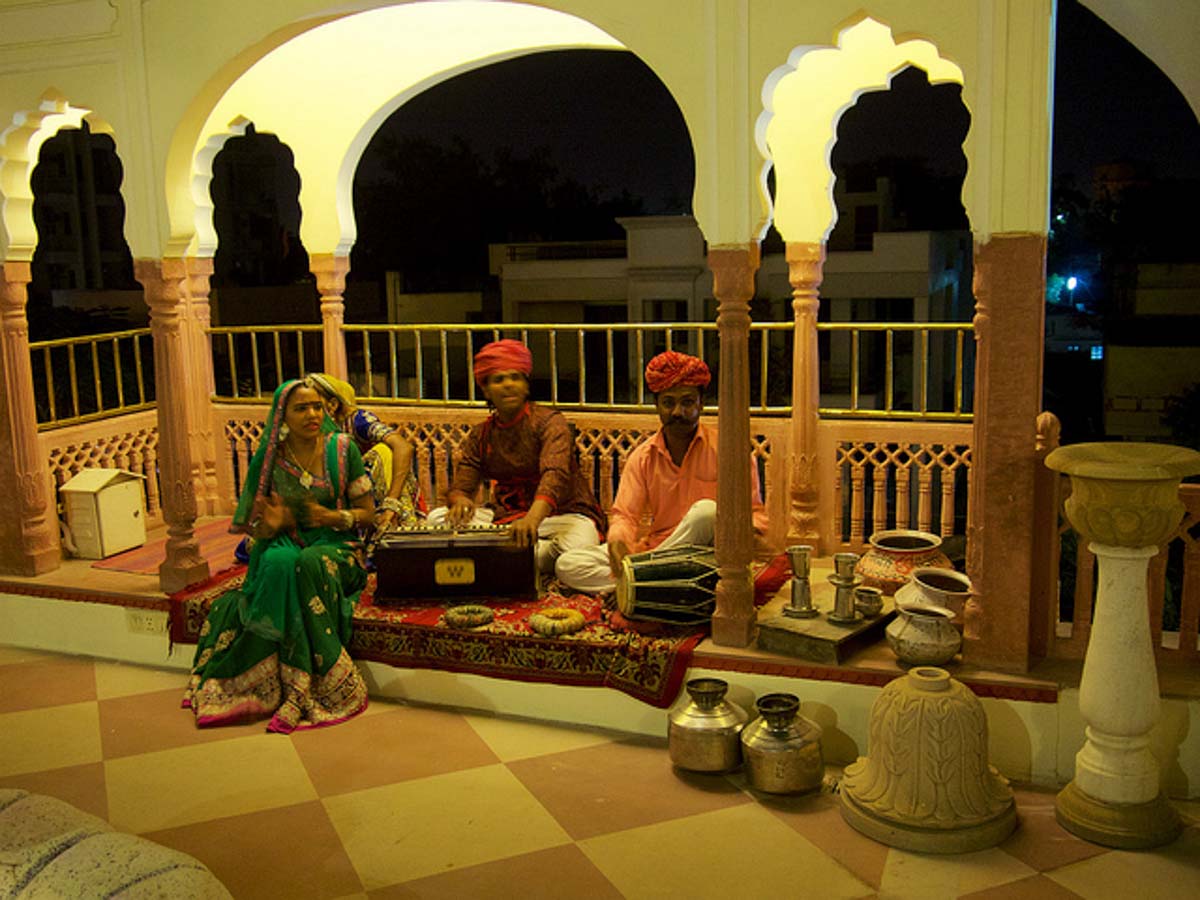 Music at Shahpura House. Photo credit: CC by 2.0/Laurent de Walick
Jaipur is a traveller's delight with its numerous heritage and cultural treats. For a truly royal Rajput experience, head off to Jaipur on your next vacation!
[button url='https://www.expedia.co.in/Cheap-Flights-To-Jaipur-District.d6052917.Travel-Guide-Flights' icon='entypo-flight' fullwidth='true']Check out Flights to Jaipur[/button]